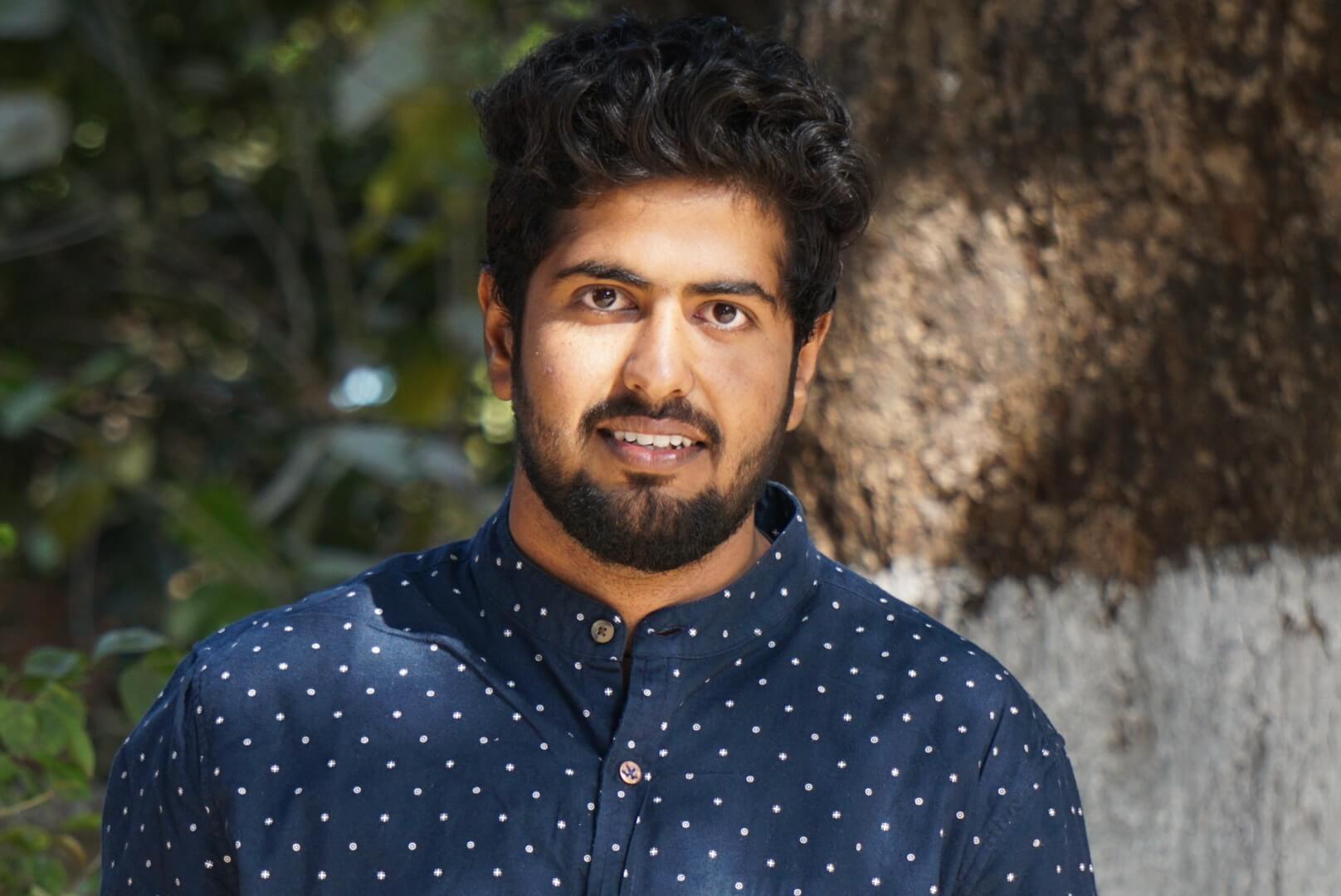 Reading Time:
9
Minutes
Published :
January 31, 2022
Data is the new oil!
But, if you don't have the right tools and resources to convert the data into actionable insights, then it's just random numbers. 
Since you're reading this, then chances are you want to invest in a reporting tool or already use a reporting tool, but it isn't as effective as you need. 
Whatever be the case, you are at the right place. In this article, we will discuss the best analytics and reporting tools to help you make more informed business decisions.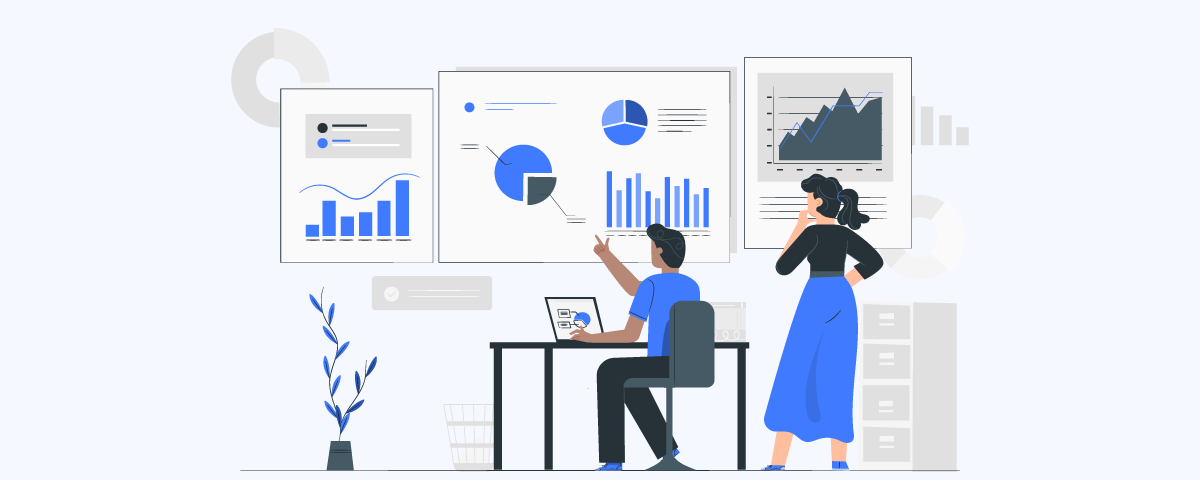 So, without further ado, let's get started.
What Are Reporting Tools?
Reporting tools gather data from different sources and allow you to interpret them easily. You can then use those insights to optimize your products & services, fuel marketing campaigns, and enhance customer satisfaction. 
Most modern reporting tools come with intelligence features that enable you to convert raw data into actionable insights so you can quickly identify metrics that matter the most to you.
Why Do You Need Data Reporting Tools?
You need data at every stage of your business, including marketing, sales, and customer experience. 
Data helps determine the ROI of your marketing campaigns and identify which ones are worth running and which ones to withdraw. Similarly, it allows you to understand how much of your sales goals you're meeting so you can identify the reasons behind it and act accordingly. 
However, with so much going on in the business, it's difficult to keep an eye on numbers without tools. 
Data reporting software makes it easy to keep track of everything's happening in the organization and allows you to focus on the metrics that matter the most. 
For instance, the sales team will be more interested in the number of deals closed, the number of leads in the pipeline, and the number of pending follow-ups. On the other hand, the marketing team would want to know which campaigns drove the most traffic, which ones brought high-quality leads, and so on. 
A reporting tool allows them to filter the data as per their requirements, thereby improving the decision-making time. 
A good data reporting tool can also help you identify changing customer behavior and predict trends, enabling you to outdo your competitors easily. 
Also, here are some statistics that highlight the importance of data reporting.
With that in mind, let's look at the best analytics and reporting tools.
8 Reporting Tools You Should Invest In
1- Zoho Analytics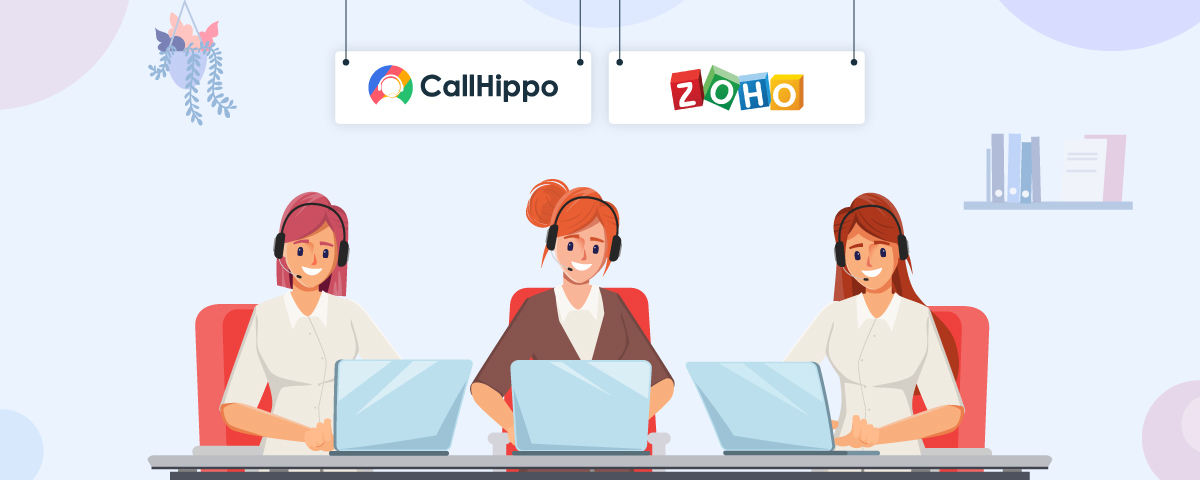 Zoho Analytics is one of the most popular and powerful reporting tools. No matter how big your data chunk is, Zoho Analytics can analyze and convert it into easy-to-understand insights within minutes. Plus, it is powered by AI that allows you to generate automated reports in a single click and even predict future trends.
Zoho Analytics Key Features
Data integration:

You can analyze data using Zoho Analytics from more than 250+ sources. For instance, you can upload data from spreadsheets, online storage services (like Google Docs, Dropbox, etc.), connect to databases, or integrate with your business tools to extract data automatically. 

Clean raw data:

With Zoho DataPrep, you can get your raw data cleansed, transformed, and enriched for better analysis. You can even enrich your data with AI/ML transforms, such as sentiment analysis, keyword extraction, language detection, etc. 

Visualize your data:

Make data analysis interesting using beautiful dashboards and a range of interactive options, such as contextual filters, drill-downs, underlying data, and more. 

Augmented analytics: Simplify your data analysis with the help of different technologies, including artificial intelligence (AI), machine learning (ML), natural language processing (NLP), and generation (NLP/G). 
Unified business insights:

Unify all your data from marketing, sales, and other departments to get a birds-eye view of your business performance. You can also define metrics that span across data from different departments.
Pricing
Zoho Analytics has four plans: Basic ($30/month), Standard ($60/month), Premium ($145/month), and Enterprise ($575/month).
2- Datanyze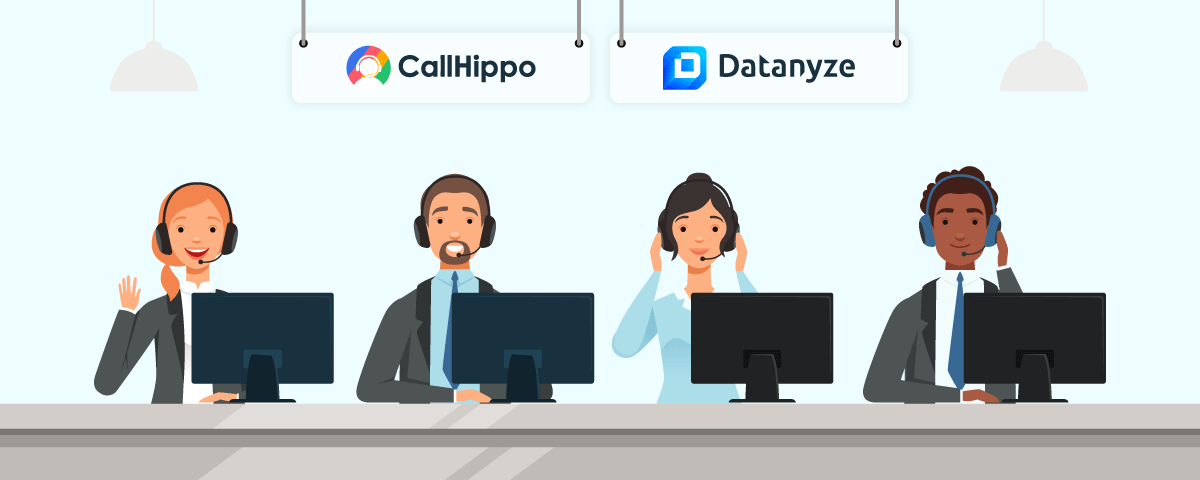 Perfect for B2B companies, Datanyze makes prospecting affordable and time-saving. With its Google Chrome extension, you can find contact information (including mobile numbers, email addresses, and company websites) from any LinkedIn profile.
Datanyze Key Features
Capture data from social media:

Easily find the contact information of the decision-makers of your target companies on LinkedIn. Datanyze even promises a refund for any inaccuracies in the data provided by them. 

Ensure meaningful conversations:

While not live yet, Datanyze will also help you with warming up cold calls and emails by providing insights into what's happening in your prospect's life (curated from their social media feeds, local news publications, and more). 

Export contact lists

: You can export the contact information of your prospects into CSV format with a click of a button. This will enable you to share the details with your team members and access the information offline. 

Bulk data capture:

You can easily find the contact information of all the employees working in a company by clicking on the "employees" tab on the company's LinkedIn profile.
Pricing
Datanyze has three plans: Nyze Lite (free for 90 days), Nyze Pro 1 ($21/month), and Nyze Pro 2 ($39/month). 
3- Apify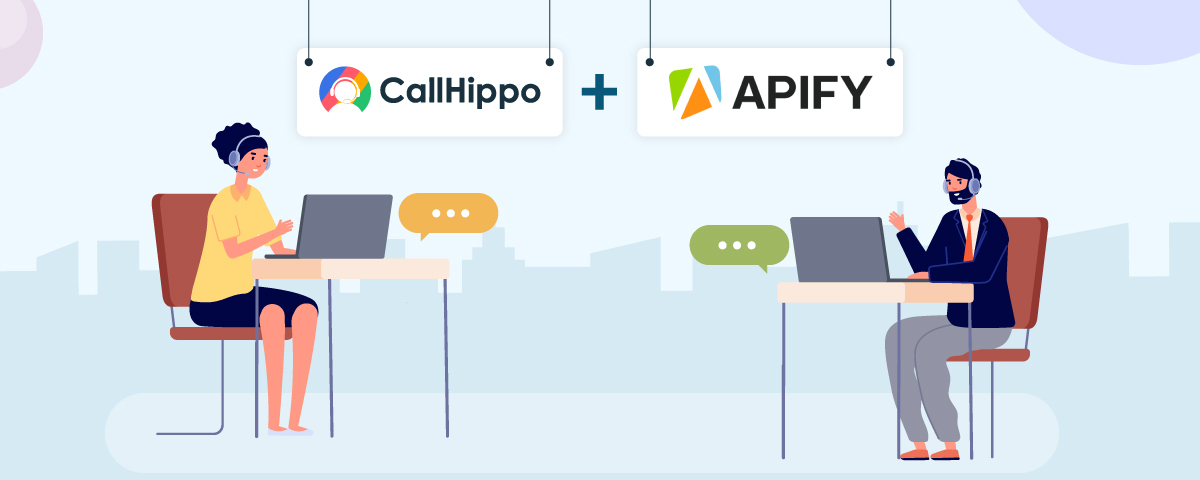 Apify is one of the most powerful web scrapers that can extract structured data from arbitrary websites and export it to different formats, such as Excel, CSV, and JSON. Apify is the one-stop solution for web scraping, data extraction, and web RPA.
Apify Key Features
Market research:

Gather actionable insights into your market from publicly available data on the web. You can even export the data in your preferred format to access it offline or share it with your team members. 

Robotic process automation (RPA):

Automate repetitive tasks, such as monitoring web pages for content changes, filling out online forms, and generating reports to save time and increase productivity. 

Price comparison:

Monitor your competitors' prices in real-time and adjust your prices automatically. You can even extract information about items that include specific keywords and optimize your product pages accordingly. 

Lead generation

: Identify potential leads on social media (Facebook, Instagram, and Twitter) and extract their contact information via multi-level data gathering and processing. You can also find business leads from YellowPages. 

Tools development:

Apify even allows you to develop products that cater to your target audience, enabling you to capture high-quality leads. For instance, you can build SEO auditing tools, data aggregators, or price monitoring tools for your business.
Pricing
Apify has four plans: Free ($0/month), Personal ($49/month), Team ($499/month), and Enterprise (custom).
4- Simplicate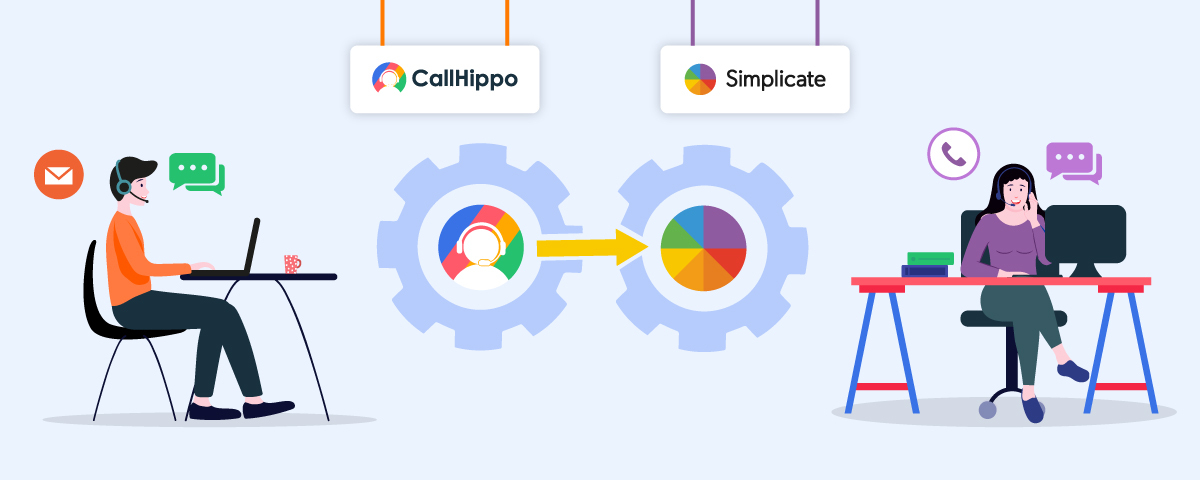 Simplify all your processes with Simplicate while still constantly identifying areas of improvement. Simplicate is an all-in-one tool that includes CRM, sales features, quote management, project management, billing, and reporting.
Simplicate Key Features
Comprehensive project reports:

From the number of hours worked to budget consumption, you can check key metrics against every project to make optimal use of your resources. 

Productivity and billability reports:

Simplicate provides deep insights into employee and team productivity and the actual billable hours. You can also compare performance with the standard and make timely adjustments. 

Forecasting:

Predict your expected turnover based on current projects and expected turnover from your sales opportunities. You can even forecast revenue for new services or in a changing market with Simplicate. 

Leave and absenteeism reporting:

Keep track of the number of leaves your employees have taken and view the leave balance per team or employee. You can also analyze absenteeism figures at any desired level. 

Quote creation and management:

Simplicate allows you to create distinctive offers, make a clear budget, and let customers sign the quote digitally. You can even schedule follow-up tasks so you don't miss anything.
Pricing
Simplicate has three plans: Get Started (€130/month), Professional (€180/month), and Ultimate Efficiency (€210/month).
5- Datadog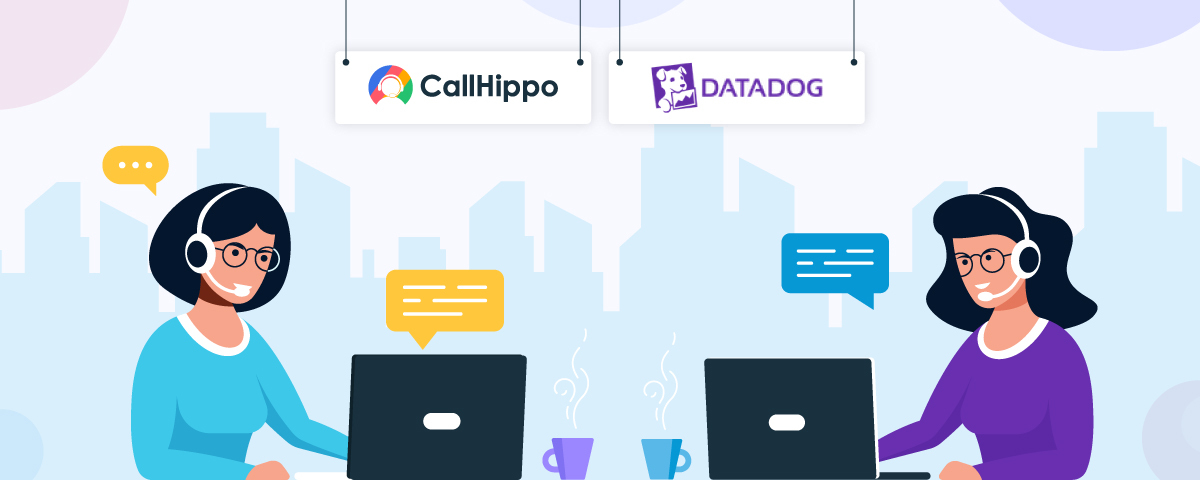 Datadog is a web-based reporting tool that brings your business to one place. Whether you want to analyze your systems' performance, analyze log data, monitor customer experience, or visualize traffic flow, Datadog provides everything.
Datadog Key Features
Visibility into application performance:

Datadog enables you to trace requests from end-to-end across distributed systems. You can also track app performance with auto-generated service overviews. 

Log data:

Automatically collect logs from all your applications and platforms. You can even request traces and navigate seamlessly between logs and metrics. 

Monitor user experience:

Datadog enables you to monitor critical user journeys via an easy-to-use web recorder. Powered by AI, it can detect and alert performance issues in various locations, allowing you to optimize the user experience. 

Analyze front-end performance:

Visualize front-end errors, load times, and other resources for every user session to determine how they impact the business. Then, troubleshoot the issues quickly to retain customers on your website for longer and increase your conversion rate. 

Discuss with your team

: Discuss issues with your team and share the snapshot of potential issues with your team. You can also check who responded to your alerts and track how the issue was resolved.
Pricing
Datadog has three plans: Free ($0/mOnth), Pro ($15/month), and Enterprise ($23/month).
6- Cumul.io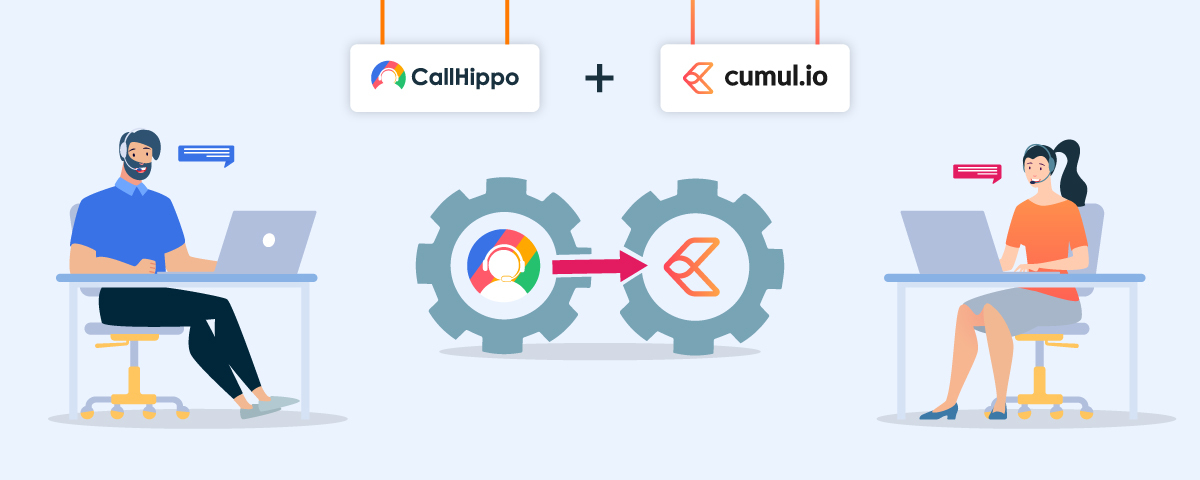 Made for SaaS businesses, Cumul.io is a reporting and analytics tool that allows you to centralize all your data and convert it into beautiful dashboards. You can even build customizable dashboards for your clients using its white-label interface that can be adapted to your branding and identity.
Cumul.io Key Features
Drag & Drop dashboarding:

Customize dashboards without writing a single line of code. You can add dashboards to your SaaS platform so your clients can use them interactively. 

Interactive analytics:

Cumul's embedded analytics software seamlessly integrates with any web framework you use. It allows you to create centralized dashboards for your clients or stakeholders. In addition, you can set different access rights for different users to protect your data. 

White-label dashboard:

Offer a white-label analytics platform to your clients in the premium pricing tiers. You can even allow your clients to customize the dashboards and track the data that matters the most to them. 

Connectors:

Capture data from any source to ensure you don't miss anything. You can use its out-of-box connectors to connect the most common databases, data warehouses, and local files. Additionally, its plugin enables you to create a custom connection in no time.
Pricing
Cumul.io has three pricing plans: Basic ($995/month), Professional ($1935/month), and Elite ($2695/month).
7- Promoter.io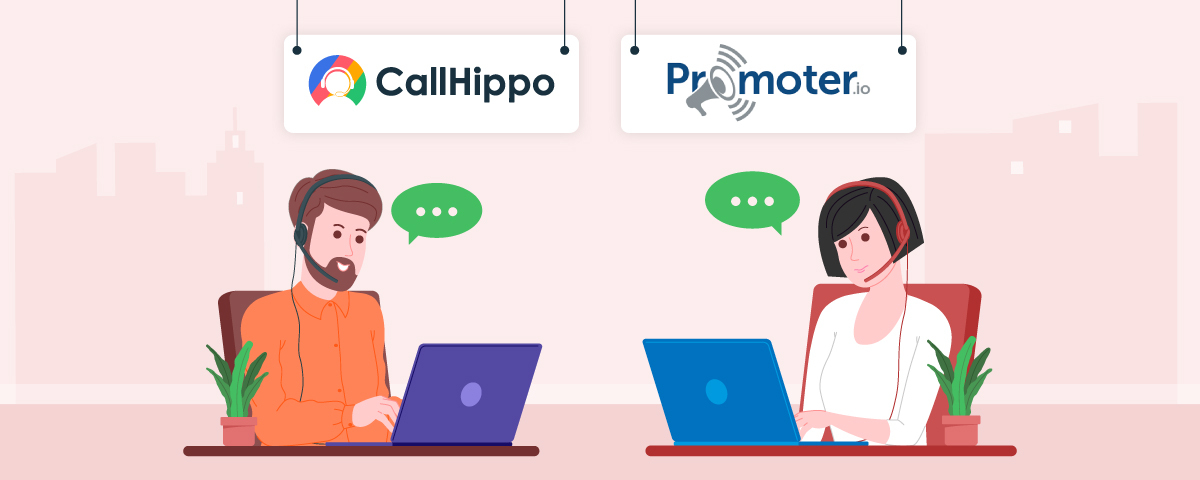 Promoter.io is an eCommerce reporting software for small and mid-sized businesses. Promoter.io helps you collect feedback from your customers, identify areas of improvement, and retain more customers. It even integrates with leading eCommerce platforms like Shopify and BigCommerce.
Promoter.io Key Features
Capture

: Know how customers feel about your services and build a long-lasting relationship with them. Promoter.io allows you to reach your customers via email, SMS, and as an embedded link. You can also decide when to send the survey: right after the purchase or after a few days. 

Business insights:

Get a birds-eye view of your business's health and understand what you're doing right or wrong. Promoter.io allows you to segment reports by product line, customer demographics, or other meaningful data, enabling you to optimize your workflows. 

Grow:

Easily identify your brand advocates and loyalists to increase your retention rate. It also helps drive more engagement across your products and services. Additionally, it enables you to predict customer behavior and growth.
Pricing
Promoter.io offers four plans priced at $0/month, $100/month, $150/month, and $225/month. Make sure to compare the features before choosing a plan.
8- Microsoft Power BI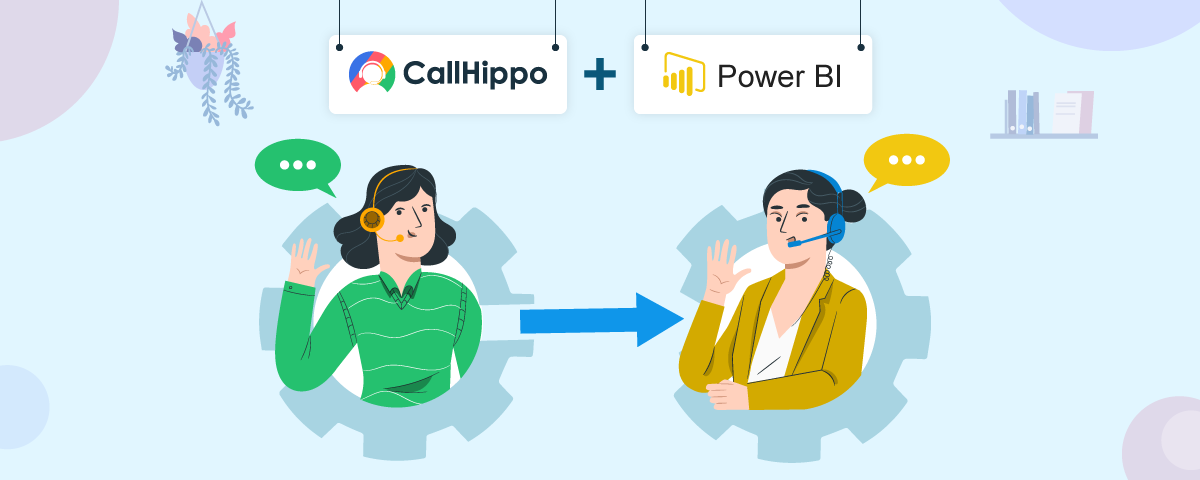 Microsoft Power BI is the most widely used online reporting tool. It enables you to create a data-driven culture combined with business intelligence, helping you make smarter decisions quickly. Plus, with the security of Microsoft, you will never have to worry about data leaks.
Microsoft Power BI Key Features
Advanced analytics:

Find patterns and insights that you may have otherwise missed using advanced analytics of Microsoft Power BI. It has features like quick measures, grouping, forecasting, and clustering. 

AI-driven augmented analytics

: Predict future outcomes and discover hidden, actionable insights to drive strategic business decisions. You can even ask questions to get instant answers (e.g., how many products were sold last month?). 

Mobile app:

Access reports and analytics directly from your mobile. You can even ask data questions and even filter reports based on location or other metrics to stay atop your business. 

Better insights:

Leverage AI and machine learning models to help non-technical people find insights from structured and unstructured data, including texts and images.
Pricing
Microsoft Power BI has three plans: Power BI Pro ($9.99/user/month), Power BI Premium ($20/user/month), and Power BI Premium Per Capacity ($4,995/month).
CallHippo Integrates With All These Tools
Boost your sales by integrating CallHippo with these data reporting tools. You can use the data to identify the right opportunities, pick the phone, and call the customer at the right time to increase the conversion rate. The best part? You don't need to leave these online reporting tools to connect with the customer.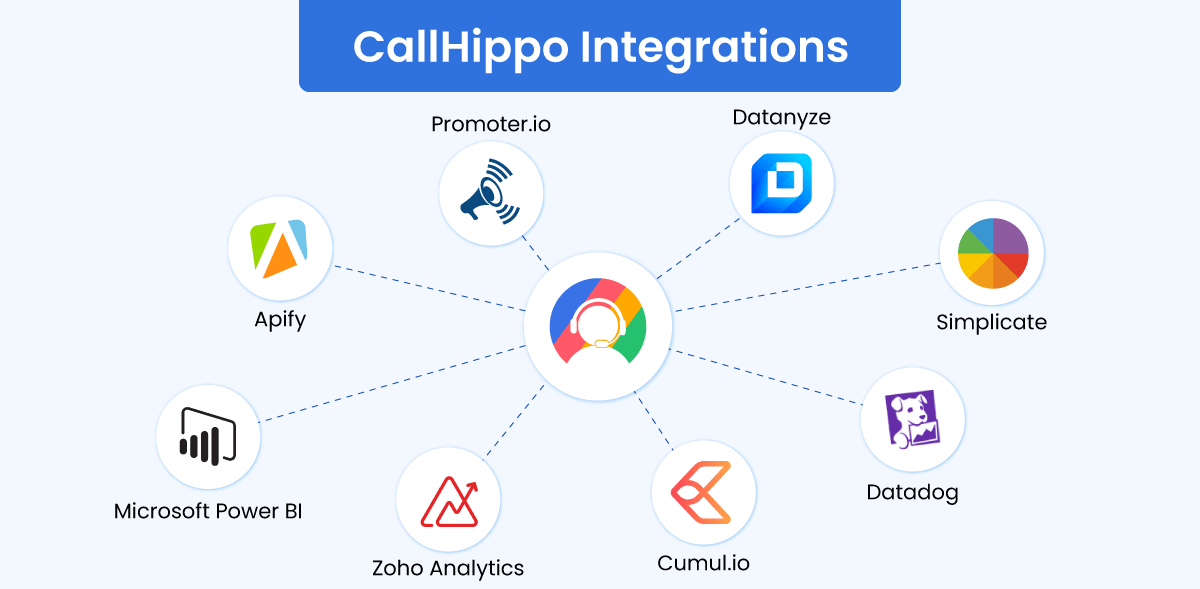 For starters, CallHippo is a cloud-based business phone system that empowers your sales reps and customer service agents to connect with your customers over the phone. They can even take notes, do after-call work (lead qualified, need escalation, etc.), and feed the data directly to the reporting tool. 
Ready to leverage data to make smarter, more informed decisions? Let's get started!