Reading Time:
5
Minutes
Published :
June 26, 2020
Most businesses are making the transition to VoIP technology. It is not surprising that structured communication systems are vital to gaining a competitive edge in the current business environment.
Business phone systems have transformed the way employees communicate in new-age offices. They come with many advantages and can help companies gain an edge over business rivals. VoIP phone systems are highly flexible, agile, and promote effective team collaboration.
While many organizations are ready to take the plunge and transition to VoIP phone service, they often find it challenging to choose the right system. The market has tons of options. With so many VoIP service providers; hence it is challenging to narrow down choices and finalize the perfect business phone system.
So how do you go about choosing a professional VoIP phone solution? The first thing to do is assess your business requirements, go through other client reviews, and have a candid discussion with a credible service provider. Most VoIP service providers can easily customize a specialized package for companies that are tailor-made to suit their corporate communication needs.
If you are still not convinced, don't worry. To make things easier, we have put together a quick guide that can help you in your quest to find the best business VoIP phone service provider. Here are seven easy steps that you can follow to install a VoIP phone system for your organization:
Calculate The Number of Users:
One of the first steps to installing a business phone system is to figure out the number of employees that will be using the solution. This is vital as it can give you a clear picture of the number of phone lines required and help you choose a high-speed Internet connection that will support your VoIP phone system.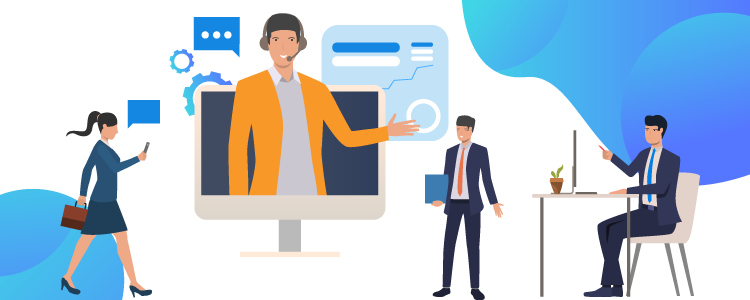 Certain service providers will enable your organization to save money by providing some employees with extension numbers, instead of separate lines. Once you calculate the strength of users, you can have a comprehensive discussion with your service provider and check their final deal.
Make Sure To Have A Fast Internet Connection:
If there is one essential requirement for setting up a business phone system, it has to be a robust and high-speed Internet connection. Organizations need to make sure that their office Internet connection is adequate to support the volume of calls, or else it may result in poor audio quality, disruptions, and dropped calls.
If your organization does not have a good Internet connection, it would be wise to upgrade so that it does not cause any unexpected hassles or problems. Only once you are confident that the existing Internet connection will support your VoIP phone system, should you proceed to install the solution.
Set Up A Realistic VoIP Budget:
One of the most concerning aspects for most organizations that have decided to opt for a business phone system is the financial cost. While there is a myth that virtual phone systems are costly, the simple reality is that they are a one-time investment that can lead to far-reaching positive benefits.
Once you set your budget, you can start selecting the best VoIP service provider. You can have detailed discussions with the service provider to customize the cost of your package and modify features and business modules accordingly. The best part about VoIP phone solutions is that they can be personalized to suit your budget, and are scalable. Hence, you can always opt to get more advanced features at the later stage, if required.
Select Your List Of Features:
VoIP phone systems have a host of innovative features; hence users need to have a clear idea about what they need to meet business requirements. There are many useful features such as call forwarding, voicemail, interactive voice response, call planner, and calendar.
The best option for users is to make two lists – one of the must-have features that they need for daily functioning and another of added ancillary features that would be helpful if added. You must also check out the business VoIP phone service reporting and analytics features, as that is extremely useful for analyzing real-time data and enhancing strategic decision-making.
Choose A Reliable VoIP Service Provider:
Once you have done the necessary groundwork, it is time to take the most crucial decision in the installation process and choose a credible VoIP service provider. Before making your decision, you should ask some questions to VoIP providers and make a comparison chart of what all the vendors in the market are providing so that you can carve out a good deal.
Client reviews are another aspect that one cannot ignore– make sure to check out customers' online reviews so that you have a clear idea about the advantages and downfalls. While considering a VoIP phone service provider, specific things to keep in mind are your financial budget, after-sales support provision, and brand reputation.
Purchase Phones And Other Hardware:
VoIP phone solutions are top-rated as they are low on maintenance and hardly require any complicated hardware or software. Companies do not need to buy any expensive VoIP phones; they can use an adapter and continue to use their analog telephones.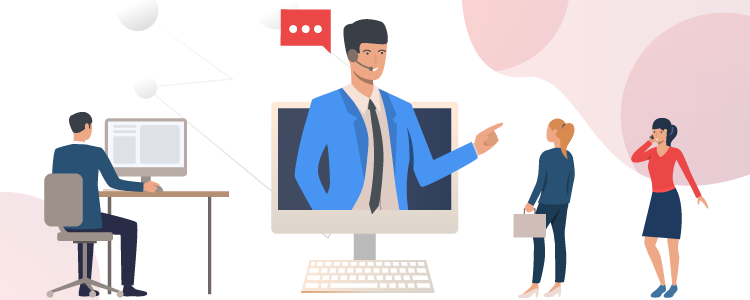 It is vital to make sure that employees have the required phones, mobiles, or tablets before proceeding with the setup so that there are no obstacles. Based on your budget, you may choose to purchase economical basic models or expensive VoIP phones so that your equipment is completely ready and in order before the installation.
Install and Configure Your VoIP Phone:
Using a VoIP phone is super easy – you need to plug into your Ethernet system, customize the settings on your phone, and start making calls. Most VoIP phone solutions are user-friendly and have a clean, intuitive interface. This means that you do not need to have any specialized technical knowledge to use a VoIP phone system. 
Service providers may choose to give in-depth tutorials and provide support during the initial setup period. It will make sure that all employees can transition smoothly to the new VoIP communication system and ensure that it is an organizational success!
It is time to move over to virtual telephony, and discontinue traditional copper-wired telephone systems. It is the ideal tool that can help companies serve customers better, and ensure smoother internal communication between team members.
Organizations should not be worried about taking the plunge and should remain proactive in switching to VoIP phone platforms. Installation is straightforward, once you have chosen the right service provider, and hardly takes a couple of minutes.
If you want to surge ahead of business rivals and gain an instant competitive edge in the market, make sure to invest in the best business phone system. It will lead to more engagement amongst your workforce, vendors, suppliers, and clients. The best part about VoIP phone solutions is that you can personalize them to cater to all your crucial business communication requirements. So, go right ahead and get a smart business phone system to enhance all key performance indicators, and build your brand reputation!