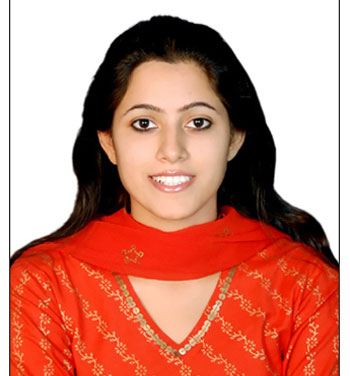 Reading Time:
4
Minutes
Published :
January 10, 2020
Viber messenger hardly needs any introduction.
With over a billion registered users, it rightfully claims to know the rules of its game. It is free, simple, fast, and the most secure messaging and calling app; what more could you ask for?
All you need is a data plan or Wi-Fi connection, and you're good to enter the Viber world. You can access it on Android, iOS, macOS, Microsoft Windows, and Linux platforms.
Facts that matter
Viber was acquired by Rakuten in 2014 in an all-cash deal for $900 million. Rakuten's chief executive Mikitani said that it would have been impossible for them to develop Viber on their own.
Viber's chief executive Marco claims that this acquisition will help Viber to become a digital content platform and not just a provider of free calls and messages.
The U.S., Russia, and Australia are among the biggest markets for Viber.
Viber conquers a place in the top 5 most downloaded calls and messaging app.
Features you must know about
Free Voice and Video Calls – Understanding the fact that texts aren't always enough to convey the message, Viber brings the facility of free voice and video calls to Viber users – all across the world. The app uses your data plan or Wi-Fi so you can make international calls without stressing about the high calling charges. The best part? The unparalleled quality of these calls!
Free Messaging – With Viber's reliable free messaging feature, you'll never have to send SMS again. You can instantly send messages to anyone, anywhere. To make your chats even more exciting, Viber enables you to share pictures, send free stickers and GIFs, videos, and other files. Just so you know, Viber has endless GIFs and over 35,000 stickers in its Sticker Market.
Delete seen messages – Another unique feature that Viber adds to its messaging segment is that you can self-destruct your chats. Using this, you can set a self-destruct timer (for all messages) in your secret chats so that once your messages are read, they are automatically deleted from your recipient's screen.
Chat extensions – The app allows you to integrate a variety of chat extensions that include access to your favorite links, YouTube Yelp, Booking, Spotify, videos, GIFs, and more.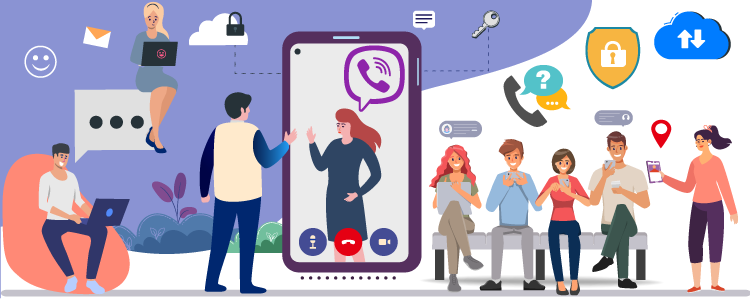 Voice and Video messaging – There are so many times when you call someone, and they are unable to receive your call or when you're too busy to make a call. For all those moments, Viber brings voice and video messages, wherein you can convey your message instantly through precise voice notes or quick videos.
Group Chats – Imagine sending the same messages 100 times to different contacts. Quite a hassle, isn't it? Well, Viber's group chat feature is here to save you. Whether the young users want to discuss an assignment or the professionals want to plan out a meeting, Viber facilitates the process by adding up to 250 participants in a single group. Anyone can initiate setting up a group and invite the connections they want. Once added, you cannot remove the members of the group; however, they can leave whenever they want. Groups are deleted when all the members leave.
Blocking users – Viber allows you to block users if you receive problematic messages from known or unknown numbers.
Viber Community – With Viber, you can build your virtual community with people who share the same passion and interest as you. You can interact with an unlimited number of people through these communities and enjoy admin (if you're the admin) control like never before. When you follow these public chats as a user, you can like any posts, but you cannot contribute or comment unless the admin has added you as a participant.
Viber games – Along with the plethora of calling and messaging features, Viber also adds a tinge of entertainment to its platform. Users can now choose from a wide range of games which they download to their computers, tablets, or phones. They can play these games individually or via the app with their friends.
Location sharing – Users can share their location with other users on Viber. You know how useful such a feature can be when you cannot find someone in a crowded place or simply do not know directions to reach them. This is also useful for children or even adults as they can share their location with their parents or trusted contacts for safety purposes.
Privacy – Viber serves you with a private platform where a person can contact you only if you're already added to their contact list. Note that if you're a participant/admin of a public chat, your profile photo will remain visible with no option to disable it.
Security – Viber is a kind of platform where some of the most personal conversations take place. This makes security not an option but a necessity. Thank the end-to-end encryption feature, which safeguards all that you share on Viber. The messages that you send are converted into encrypted codes, which are again converted into plain texts only by your recipient's device using an encryption key. All this happens automatically. As the encryption keys exist only on user's devices and nowhere else – no one can read your chats – not even Viber.
Viber out – Viber out allows you to connect with those friends and family who are not on Viber. You get the best calling rates and quality for your international calls or calls to any landline or mobile – all over the world. This is especially helpful when you need to connect with someone who doesn't have a mobile phone and an internet connection. Using Viber out, you can connect with them on their landlines. Through Viber out subscriptions, you can buy minutes to call specific destinations. These are available in-app, and you can renew them weekly or monthly.
Fully synced desktop and tablet apps – Viber is a smartphone-independent platform. It can completely sync with your computers and laptops. You can go through all the messages and calls, and chat directly through your computers, laptops, or tablets.
Conclusion – Viber promises to keep you connected with your friends and family at all times. The aforementioned features confirm that it has fulfilled its promise with utmost commitment.