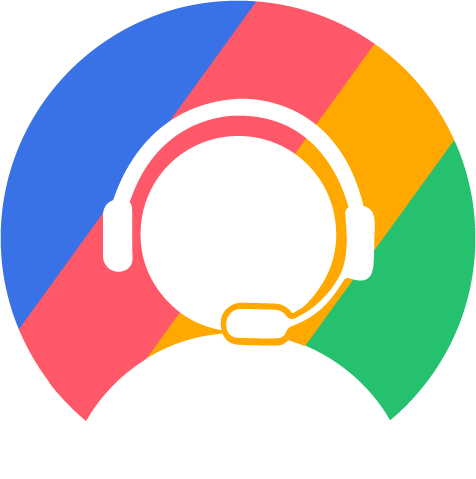 Reading Time:
6
Minutes
Published :
September 2, 2021
According to Microsoft, 90% of Americans use customer service as a factor in deciding whether or not to do business with a company. And Salesforce Research states, 89% of consumers are more likely to make another purchase after a positive customer service experience.
That only goes on to show the gargantuan importance of keeping a customer satisfied. Therefore customer satisfaction should be the most important KPI for any business.
You might now think that all KPIs can be measured while customer satisfaction is a visceral sentiment. How can that be measured?
Customer satisfaction can be easily measured through customer satisfaction surveys wherein you ask a massive audience (your customers and prospects) about your products, services, customer experience, or how they perceive your business.
These surveys are either multiple-choice questions or simple questions requiring one-word or one-liner answers. Customer experience surveys can be taken across any touchpoint in the customer journey. Having a text survey alongside a proper VoIP phone system can certainly help you understand customer demands more efficiently.
Out of the many popular types of customer experience surveys used to collect customer feedback, we are specifically going to talk about the most convenient one — text-based surveys.
What is a Text Survey? 
Text surveys are the most convenient of all surveys used to garner customers feedback and optimize the customer experience. It is the most convenient form of customer experience survey because of many reasons.
Almost everyone uses a smartphone now, and a minority of people who do not own a smartphone most necessarily own a normal mobile device. To take text surveys, one does not need a smartphone nor the internet. People can take these surveys simply through a single SMS. 
People first started digital messaging through SMS. Today text messages are still very convenient and thus making text surveys an effective survey measure.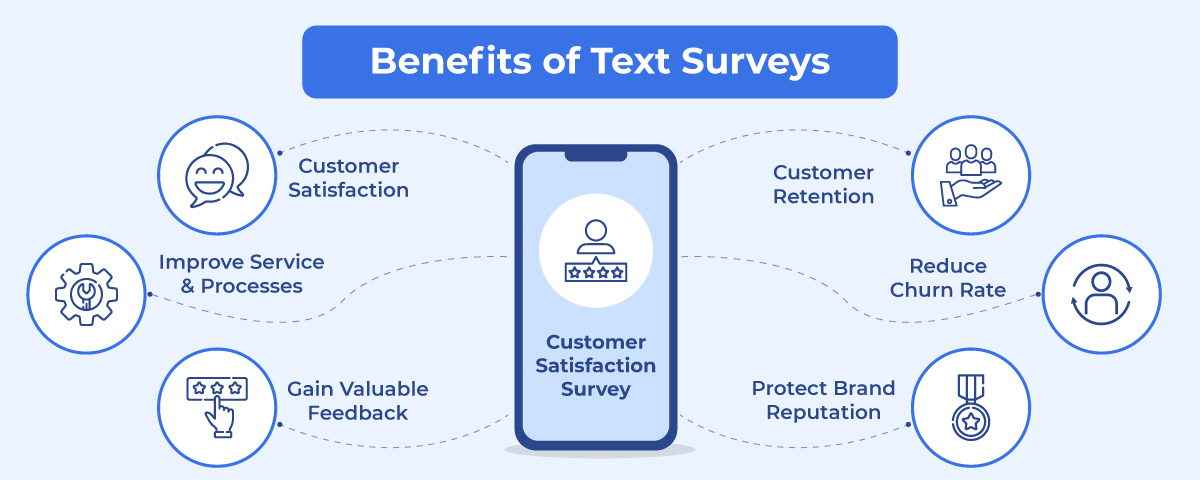 Type of customer satisfaction surveys and when to use them? 
Apart from text surveys, there are other different types of customer satisfaction surveys. Here is a list of the most effective ones and when to use them. 
| | |
| --- | --- |
| Type of Surveys | When to Use It |
| Net Promoter Score (NPS) Survey | Use an NPS survey to measure customer loyalty, by knowing how many of our customers are going to promote your business.  |
| Customer Satisfaction (CSAT) Survey | Use CSAT surveys to determine if your business meets customers' expectations, this is a quick survey sent to customers post every interaction. |
| Post-Purchase Survey | Use it to get instant feedback after the entire customer cycle is complete and purchase is made. |
| Customer Effort Score (CES) Survey | A Customer Effort Score (CES) is a measure of how much effort was required for a customer to complete a specific action. |
How Can Text Surveys Help You Enhance Your Customers Satisfaction? 
As mentioned above, text surveys are one of the most efficient and convenient customer experience surveys to take. They help a business optimize its products, services, and customer experience. Let's discuss 6 ways text surveys can help you enhance your customers' satisfaction. 
1. You don't shoot in the dark. 
In this hyper-competitive world, you do not want to shoot in the dark or do any casework regarding what your customers and prospects want and need. There is no time for trial and error; therefore, making data-driven decisions is of utmost importance. 
Since text surveys are convenient, you can reach out to the maximum number of prospects and customers and gather the maximum amount of data through them. The more data you have, the easier it becomes for you to make data-driven decisions, the kind your customers and prospects exactly want!
Text surveys can not only help you enhance and optimize your end-to-end business processes, from ideation of a new product to improving customer service and success and everything in between. 
2. Makes customers feel heard
You don't need to be a psychologist to know that in order to make a customer satisfied, you need to first understand them. There's always a tug of war between what you want to deliver and what the customers want. When you have good data on your hands, you will realize there is a good distance between the two.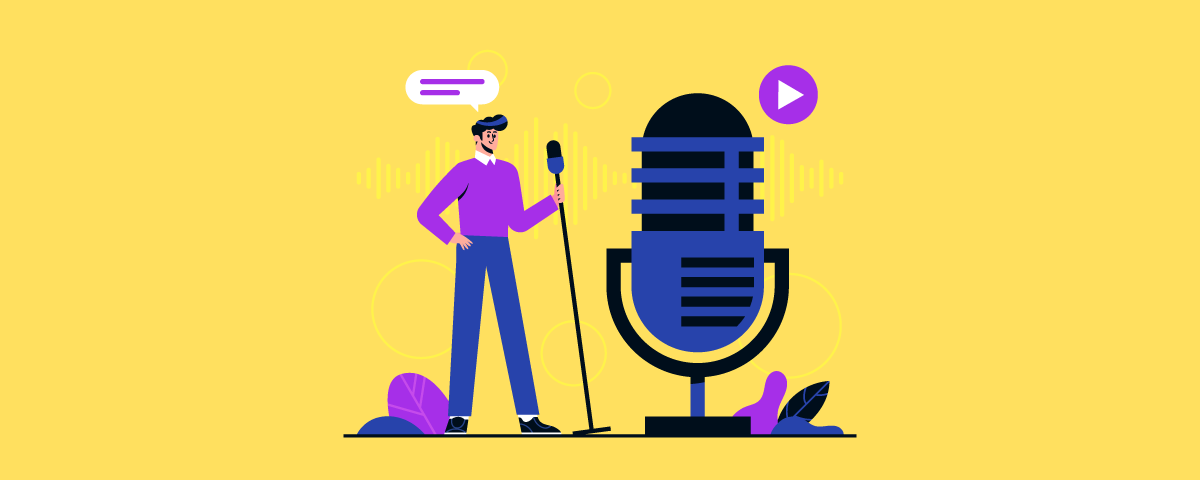 However, it's only wise to always go with what the customers want! And, one of the most important things customers and prospects want is to be heard! You know, customers don't deal with a business only monetarily. A lot of their decisions are emotional! 
When customers know that their ideas, opinions, and feelings are heard, they are most likely to buy from you. Conducting frequent text surveys is one of the best ways to ensure your customers feel heard and eventually are satisfied with your business. 
3. Keeps from relations turning sour
No matter how amazing your products, services, or customer experiences are, there always will be people who would be dissatisfied. This could be because of two reasons: first, you were at fault, second, the customer is difficult to please. 
In both scenarios turning a relationship with a customer sour is not an option for any business. Displeased customers will not only not come back to your business but will also start a smear campaign for you. Bad reviews and low ratings on sites, no recommendations, and negative publicity will affect your brand image, social proof, custom loyalty, and eventually your sales. 
With text surveys, you can know which customer is displeased and what has bothered them instantly. This can help you spring into action and make rightful amends to convert the unhappy customer into a happy one! 
4. Allows you to deliver products and services in accordance with customer needs and wants
Text surveys can let you create polls. You can either ask them to reply with a yes or no to a close-ended question or send multiple-choice questions to link in the SMS. 
Polls are helpful in gaining deep insights into the exactitude of your customers' and prospects' tastes.
For instance, if you are renovating your cafe, you can send pictures of two ideas of your café's designs and ask them to click on the option they would like better. Isn't it nice to create a café whose interiors are chosen by the customers themselves? 
This hyper-personalization affects the overall customer satisfaction and helps you nurture deep relationships with your customers, increasing their customer loyalty and helps in reducing the overall churn rate.
5. Keeping customers and prospects engaged
In these times of COVID-19 led social distancing, business owners must make sure that they shouldn't actually socially distance themselves from the customers and only do so physically. For businesses that do not have a digital presence, customer engagement online is very difficult. 
This is where text surveys come into the picture. 
Text surveys can be used not only to check how good your product or customer service was but they can also be used to engage customers and prospects. When customers know that their opinions and ideas matter and actions are being taken upon what they say, they will be more encouraged to indulge in your business. This will increase customer loyalty, customer retention, customer lifetime value.
6. Helps you create a proactive customer experience
There are two types of customer experiences, one is a traditional one, and the other, we are going to talk about right now. The customer experience that most businesses follow and what we know of right now is a passive one. 
Here's why it is passive. Instead, businesses wait for an issue or query to arise and the customer or prospect to reach out to the customer service or support team to solve their issues.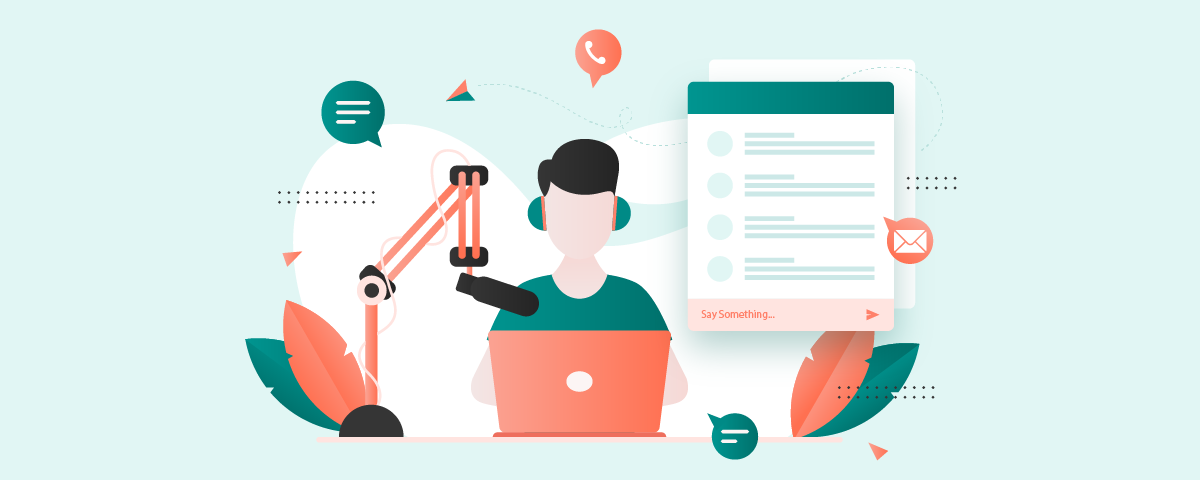 On the other hand, is a different type of customer service customer experience that is proactive customer experience. Proactive customer experience applies to the end-to-end process that starts from product development all the way to customer success. In proactive customer experience, a business mitigates all possibilities of customer query or problem in the first place.
Creating a proactive customer experience is possible only when you have a lot of data on hand. And as mentioned before, text surveys help you garner and leverage massive customer data.
Summing up.
According to Voicesage, SMS has a response rate that's 7.5x greater than email. And according to a study conducted by the University of Michigan, people are more likely to give accurate feedback over text.
This only goes on to say how text surveys help businesses improve customer service, thereby enhancing customer satisfaction. 
If you have developed some faith in the power of text-based surveys, reach out to CallHippo to enable your business with the same.