Every experience customers have with an organization begins with its first impression.
One can say, the first impression is the first touchpoint that an organization has while interacting with its customers. It can either make a customer feel excited to work with an organization or feel unsure about the possibility of maintaining a relationship with the firm.
Whether you are a part of a start-up or a well-established business, communication is becoming vital.
As per a survey, 92% of customer interactions happen over the phone, of which 57% of customers prefer conversation over call because they find it essential to talk to a real person.
Thus, calling clients by using the right communication tools is explicitly the need for promoting your business. But, before making a phone call to your clients, make sure that your timing is right. 
Secrets to make a successful phone call and give your clients an excellent first impression! 
To make an engaging and fruitful phone call, timing is indispensable. Calling a client before dawn or at midnight is not welcomed at all. It may offend the clients or even worsen it if the situations are unfavorable, you might also end up losing valuable clients at such instances. So, it is always better to know about the client's local time.
Let's mull over an example to comprehend this scenario!
Suppose that you are a company operating in the US and the client you are calling is in Indonesia. For the US, the time zone is GMT-4, and the standard business hours are between 9 am and 5 pm. When it comes to Indonesia, the time zone is GMT+7, and the working hours are flexible, i.e., 7-8 hours a day.
You place a call to your client in Indonesia at 11 am from the US. But, have you checked what time it is in Indonesia? No? Well, it will be at 10 pm there! Imagine your client is asleep and you call him. Probably, a disaster! Isn't it?
Therefore, it is preeminent to gauge the best time to make a business call.
Let's say; you checked the time before placing a call. Now, the question is, how? If your business has a global reach, at first, you will determine which country the caller belongs to. For example, the caller is from Bulgaria. Now, you will have to check Bulgaria's time zone. Uh-oh!! You found it inappropriate to call at that time. So, you will try connecting to another client, and again,  the same process repeats.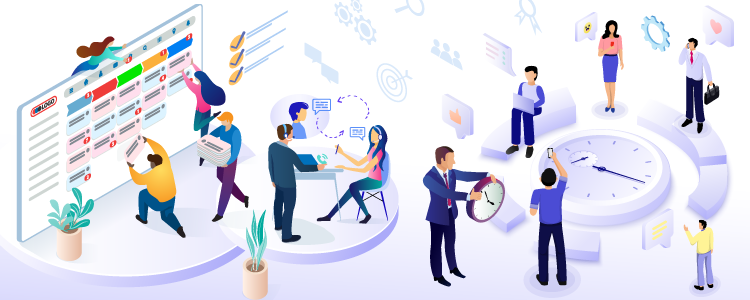 Think how much you spent in this process? Minimum 2-3 minutes. You make at least 50-70 calls a day. Consequently, you will expend at least 1.5 to 2.5 hours every day in this process. Isn't this a considerable amount of time? Well, it is!
So, why should you waste hours and hours searching when you can determine your client's time zone within a fraction of a second?
Yes, you heard it right! You can ascertain your client's time zone in the fraction of a second with CallHippo's Global Connect.
What is Global Connect? 
You can call Global Connect a crackerjack tool for your business. It helps you in determining the right time to call your customers. Precisely speaking, you can decide the time zone of a specific country wherein you want to place a call in no time.
How Global Connect works?
Leveraging the functionalities of Global Connect is straightforward. All that you require is hovering your mouse pointer over the client's contact number.
You will find out all the details associated with the number in no time. These details include:
If the number is valid or invalid

The country the number belongs to

The time zone of that country

Day, Date, and Time at that point of a particular country
Here's an example!
Suppose, the number you hover your pointer is +49 367 702 504. With Global Connect, you will get these details – the number is Valid, it belongs to Germany, its Thursday, July 2019, and the time is 03:40:00.
Whether the number is in your CRM software or anywhere across the website, Global Connect will provide you with all the above data.
Leveraging CallHippo's Global Connect is easier than you might have thought!
If you are a CallHippo user, you can utilize the functionalities of this feature with any of its pricing plans. Simply install CallHippo's Google Chrome extension, and you are good to go. Reach your potential clients at the right time and give a boost to your business.
Wrapping up…
You can present your brand as a professional and highly regarded business with the Global Connect. Make sure that your team calls the right person at the right time and take your business to burgeoning heights.