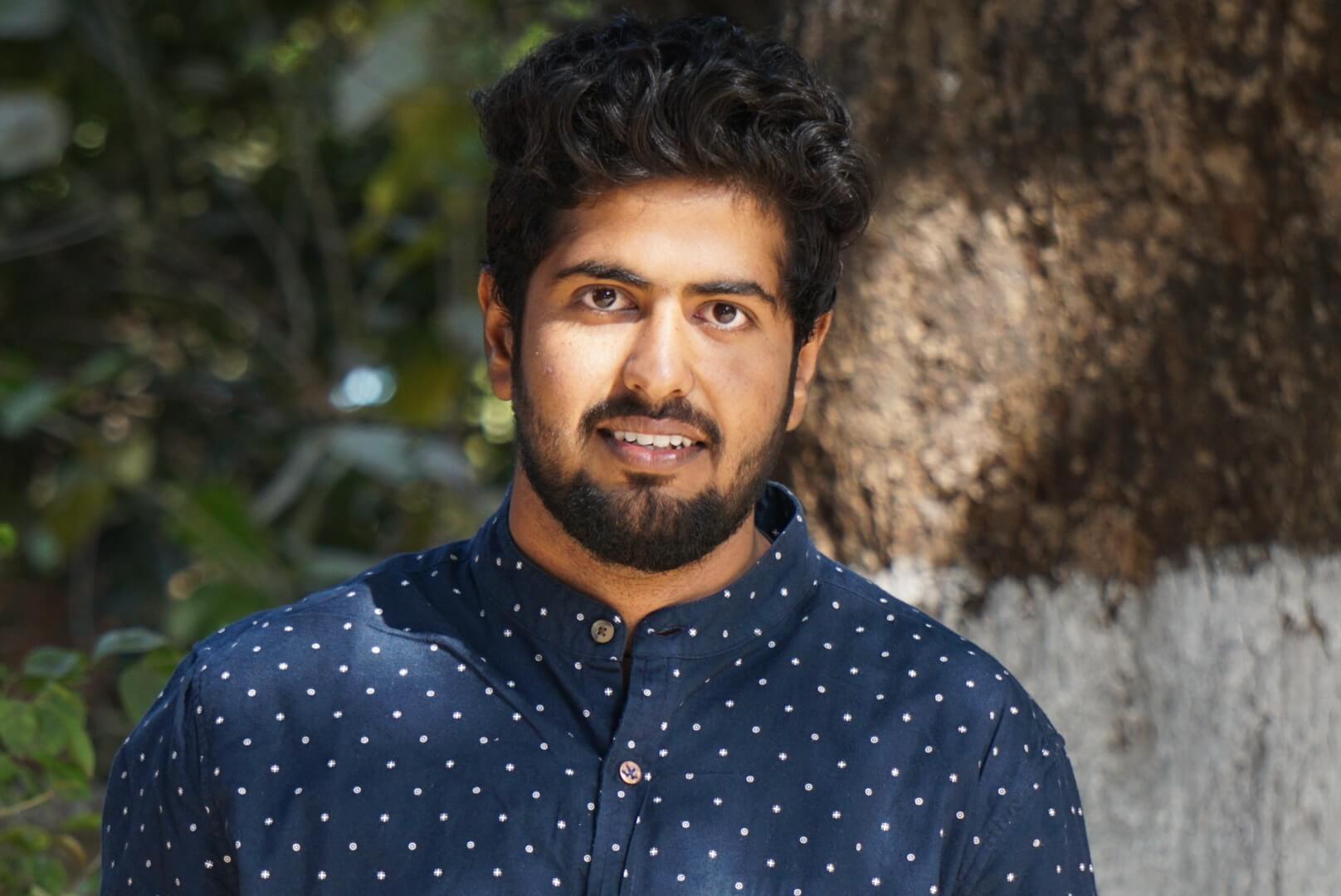 Reading Time:
4
Minutes
Published :
September 8, 2021
B2B sales can be challenging, owing to the considerable amount of time it takes to convert them. In fact, the average B2B sales cycle length is 102 days. And while you are trying to convert the hottest lead, the last thing you would want is communication issues (that too from your side). 
A reliable, user-friendly cloud-based office phone system can eliminate all the communication issues and ensure your prospects get the best attention every time. For instance, it allows them to connect with the salesperson at any time of the day, even after business hours, thanks to the smart call forwarding option. 
That's just one aspect. The best office phone system comes with several business-focused features that make B2B call handling easier.  
In this article, we will talk about the benefits and features of office phone systems that can help close more B2B leads. Let's get started!
Key Highlights
With an office phone system, B2B salespeople can deliver personalized experiences to every prospect. 

Automatic call tags alert salespeople on which stage a lead is in so they can make better decisions and create strategies accordingly. 

Your agents can take notes of crucial information that the prospect shares during the call so they can better prepare for the next calls. 

Call recording helps determine where things went wrong. You can then use the recordings to further train your sales representatives.
Deliver Personalized Customer Experience
Talking with a human over the phone is anytime better than chatting and email. Many B2B companies find it easier to offer personalized experiences to each individual over the phone. That's because the salesperson can better understand the key pain points of prospects from the first interaction. They can then offer additional resources to solve the issues during their subsequent conversations. 
Social media is also a great way of delivering a personalized customer experience. Also, you can automate this process by using social media automation tools. This way you don't have to manually maintain your social media pages. This will help your brand improve its overall brand image and reputation.
The best office phone system for small businesses would even integrate with your existing tools. This means all the information will be stored in your CRM and sales software. Then, your agents can use these insights to deliver a personalized experience to every individual.
Here's a scenario to help you better understand how office phone system integrations can help deliver a better experience: 
Your agent made a cold call. 

The prospect picked up the call but said he is busy and requested to be called back at a specific time. 

Your agent entered the prospects' request in the CRM. 

Your agent will then be notified a few hours before the callback request so he can prepare for the call. If he is not available, the system will notify another representative. 

The salesperson will then update the recent details about the call in the CRM, e.g., interested, have some concerns, not interested, etc. 

The next time your agent calls the prospect, he can better prepare himself for possible questions based on past interactions. This is also true if a different representative is talking to the prospect. 
Besides, all of this happens without switching between tools, thereby saving time and improving productivity. Agents can even access data in real-time, so they don't miss even a single detail while on the call. 
How Office Phone Systems Can Improve Sales?
If you're still wondering how office phone systems can improve sales, here are some features that make conversion easier.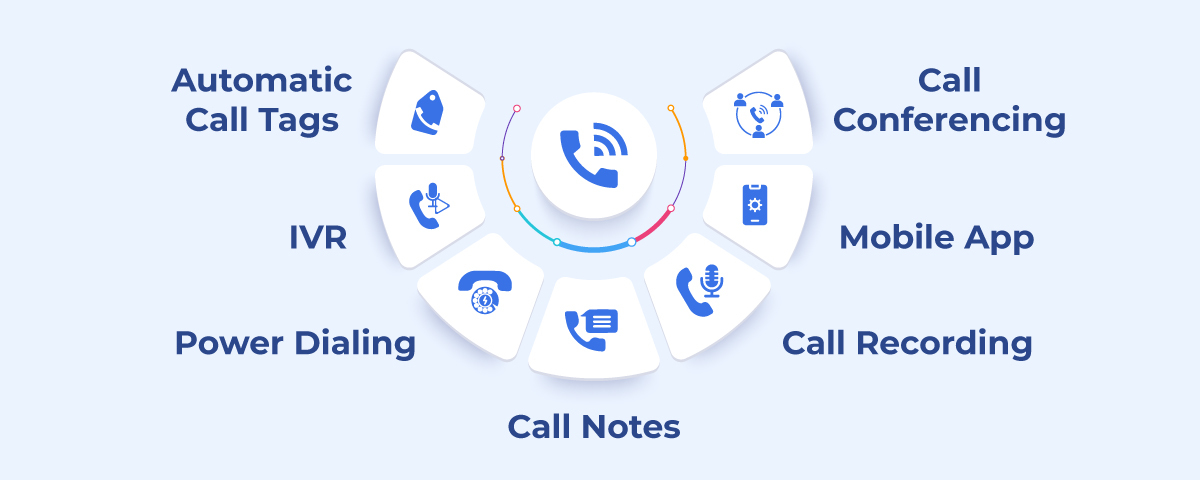 1- Automatic call tags
It alerts salespeople on which stage a lead is in so they can make better decisions and create strategies accordingly. This is great for businesses that have different salespeople for different stages of the sales cycle. 
It also helps when a new salesperson joins the team and is asked to handle the prospect. They will also get information about past interactions, so they know where to start.
2- IVR
IVR or interactive voice response system routes inbound calls to the right sales agent as per the stage of the sales cycle. This minimizes the wait time and eliminates the need for call transfers.
3- Power Dialing
Power dialing is a must-have feature for sales teams. It allows you to automatically dial numbers from a list. Since it calls every number one-by-one, your agents will have enough time to prepare for the prospect. This improves productivity and ensures no lead goes missing.
4- Call Notes
Your agents can take notes of crucial information that the prospect shares during the call. With integrations, you can then sync the notes to your CRM. This will enable managers and other sales representatives to access necessary information when interacting with the prospect at a later stage.
5- Call Recording
Recording calls has become more important than ever. First, it helps ensure compliance with different laws. Second, it helps you identify key moments in the call. You will be better able to determine where things went wrong. You can then use the recordings to further train your sales representatives.
6- Call Conferencing
B2B sales have many hurdles. For example, some clients want exclusive first-time discounts; some want additional features at the same price, and so on. However, not everything is in the hands of the sales representative. They will need to consult their supervisor before approving any of their needs. 
Call conferencing allows them to add other agents or supervisors to an ongoing call and have a multi-way conversation to better address their request
7- Mobile App
We already mentioned that cloud-based office phone systems allow you to talk to your prospects anywhere, anytime. This means that with an office phone system, you can easily support remote working. 
Besides, successful sales agents need to be hyper-responsive. Prospects expect fast responses and solutions to their concerns. The quicker you respond, the higher the chances of moving them down the sales funnel. And, what's faster than a phone call? 
A cloud-based office phone system enables salespeople to convert their smartphone to a business phone and interact with clients professionally at any time of the day.
Wrapping Up
An office phone system enables your employees to become more productive, improve efficiency, and stay available for prospects all the time. It also equips them with all the information they need to convert a lead. 
If you haven't invested in an office phone system, now is the time to do it. You will also be able to streamline your remote salespeople! 
Contact us today to know how we can help you get more sales via an office phone system!