Date: October 20, 2022
Remote work is a buzzing corporate trend nowadays. Most organizations are planning to go remote in the future following the success of the 'work from home' model in the COVID-19 pandemic. However, it is important for both employers and employees to understand the advantages and disadvantages of remote working.
A recent survey revealed that more than half of employers prefer some sort of remote work after the Coronavirus pandemic, so we can assume it is here to stay. It is imperative to understand the pros and cons of remote working to ensure we leverage the concept to its full potential for better results.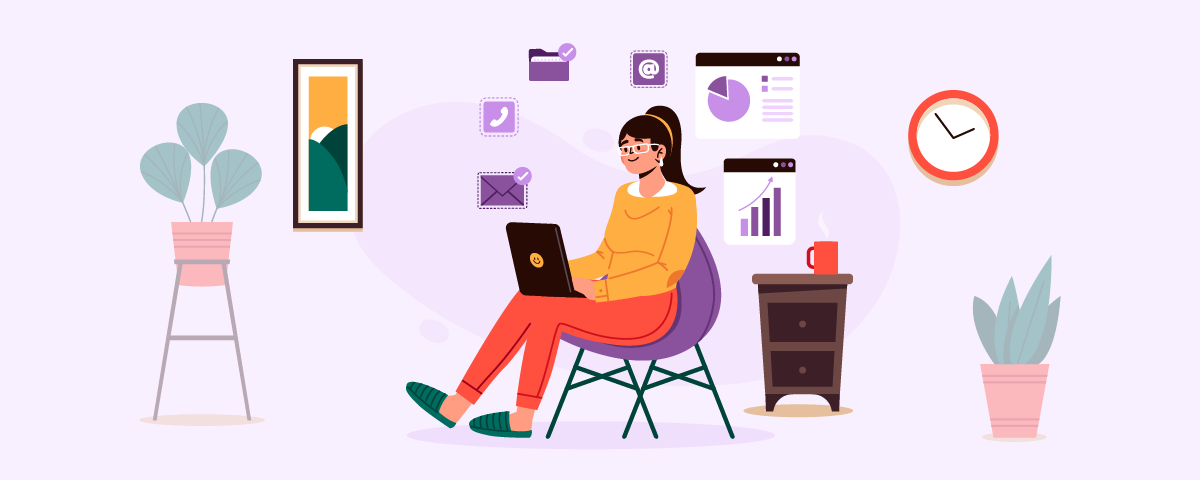 5 Pros of Remote Working For Employees
1. Better Work-life Balance
The first major benefit that work-from-home employees enjoy is improved work-life balance. When you work from the office, you spend quite a lot of time commuting. For example, if your working hours are 8 hours, you will be spending nearly 10 hours instead, in total. This will eventually have an impact on the work-life balance.
However, if you adopt the work from home model, you can save all of this time and use it for more productive activities such as exercise, pursuing your hobbies, spending quality time with friends and family, and so on.
2. Improved Productivity
Productivity is a primary concern for organizations when introducing the work from home concept. Companies often strive to find answers to questions like– does remote work increase productivity or not?
However, you may be surprised to learn that a Stanford study of 16,000 remote workers over 9 months found that the working from home model increases remote employee productivity by 13%.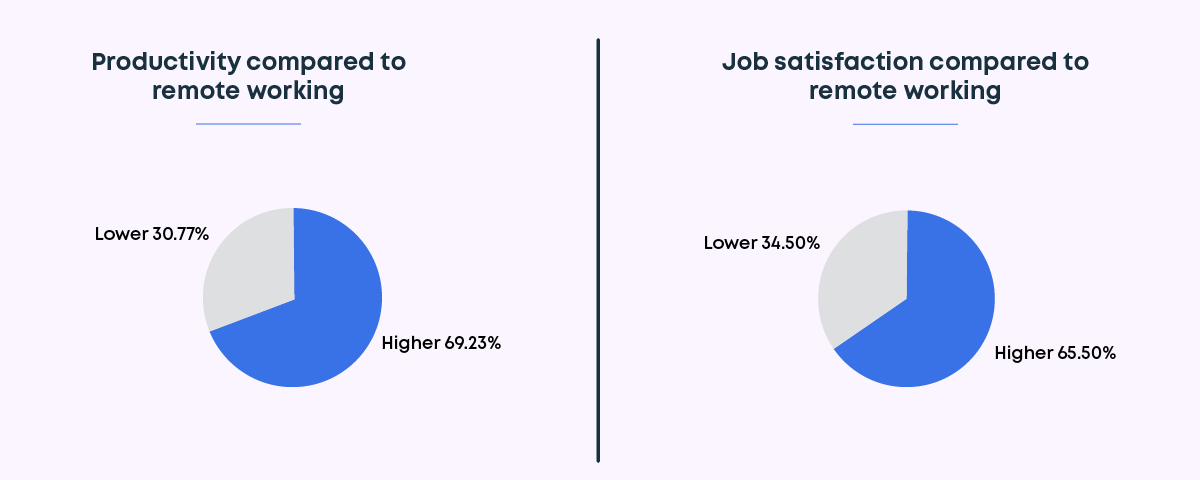 Several factors that contribute to increased productivity are:
No distractions from colleagues during work time.

Flexible working hours allow employees to work at their convenient time.

No commute prevents employees from physical exhaustion.

Less absenteeism.

Use of advanced

employee productivity measurement tools or work from home productivity tracker.

A better work-life balance keeps employees engaged.
Overall, all of these factors contribute to better work-from-home productivity. Especially productivity tools – using a work-from-home productivity tracker plays a great role in running a successful remote company. A time tracking app can help remote workers stay focused on their responsibilities. Modern time trackers offer productivity reports that allow seeing exactly how billable time was spent, as well as how active the user is throughout the day.
3. Flexible Working Hours
Flexible working hours, also known as flexitime, is another key advantage of remote working. Flexible hours allow employees to begin their work earlier or later in the day than the originally set time, as per their convenience. It is worth noting that, in the work from home approach, the organizations are more focused on productivity than strictly adhering to a schedule.
Again, flexible working hours have their own set of advantages, such as:
Allows employees to work during their preferred working hours.

Ensure better productivity and work quality.

Gives employees more control over time off.

Helps them in better managing their work-life balance.
In a nutshell, by choosing a work-from-home approach to work, employees can enjoy flexibility as well as the benefits that come along.
4. Zero Commute
According to a survey conducted by the office commute platform MoveInSync, Indians spend more than 2 hours commuting to the office every day! Another survey reported that the average commute time to work in the United States is 31 minutes.
This means that by adopting a work-from-home option, you can save on this commuting time. The maximum commute you may need is from your bedroom to your desk!
( Source: washingtonpost )
The time saved by not commuting can be spent on work or personal affairs. Moreover, by eliminating the office commute from your routine, you can also escape the mental and physical burnout that comes with it.
5. Savings on Rent, Transport, Wardrobe
The 5th and most important advantage of working from home for employees is financial savings! When you choose remote working, you will save money by eliminating or lowering expenses such as house rent, transportation, vehicle maintenance, parking fees, and so on.
Moreover, since you are working from home on the internet and have no strict dress code, you do not need to invest in a professional wardrobe. You can eventually spend the money you saved on remote working tools and technologies to strengthen your remote working infrastructure and improve efficiency.
These are the top 5 pros of working remotely for employees. From cost savings to increased productivity to no commute– Remote working benefits employees in multiple ways. However, there is a flip side to the working from home concept as well.
Let's look at some of the major disadvantages of working from home for employees.
5 Cons of Remote Working For Employees
1. Unplugging From Work
One of the primary downsides of working remotely is that employees often fail to disassociate from work even after working hours get over. 
When you work from the office, you too retire when your coworkers leave the office for the day. However, in the case of remote working, employees often continue working long after the working hours have ended, which impacts their work-life balance.
Some of the reasons employees struggle to take time off are:
Poor working boundaries

Desire to prove their value

Perfectionism

Intensely competitive attitude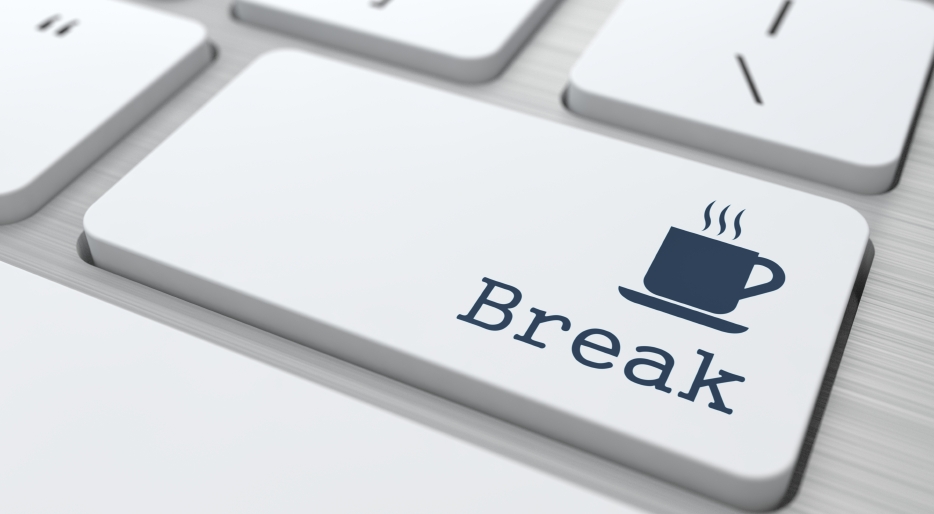 ( Source: wallstwatchdog )
Nonetheless, there are several tips to disconnect from work when working remotely, such as,
Reduce or ban after-hours communication

Make emotional wellbeing a priority

Schedule breaks

Pursue a passion outside the work

Get rid of the scarcity attitude.
By following these tips, you can help yourself unplug from the workstation on time and as needed.
2. Emotional Burnout
Humans are social beings that tend to live in groups and communities. When we work from the office, we have our colleagues with whom we can entertain or socialize to relieve work-related stress. Although your team members are present digitally when working remotely, it does not have the same impact as physical presence.
This barrier often leads to emotional burnout, wherein we feel exhausted or depressed. However, here are some tips to save you from feeling isolated while working remotely:
Once a week, work outside the house (Café, Garden, Terrace, Library, etc.).

Spend time with your friends and loved ones after work.
Remember that mental fitness is essential for both personal and professional growth.
3. Reduced Team Cohesiveness
There is no doubt that remote working has a negative influence on team bonding. The connection and chemistry offered by a shared, communal place are lacking in the working from the home approach.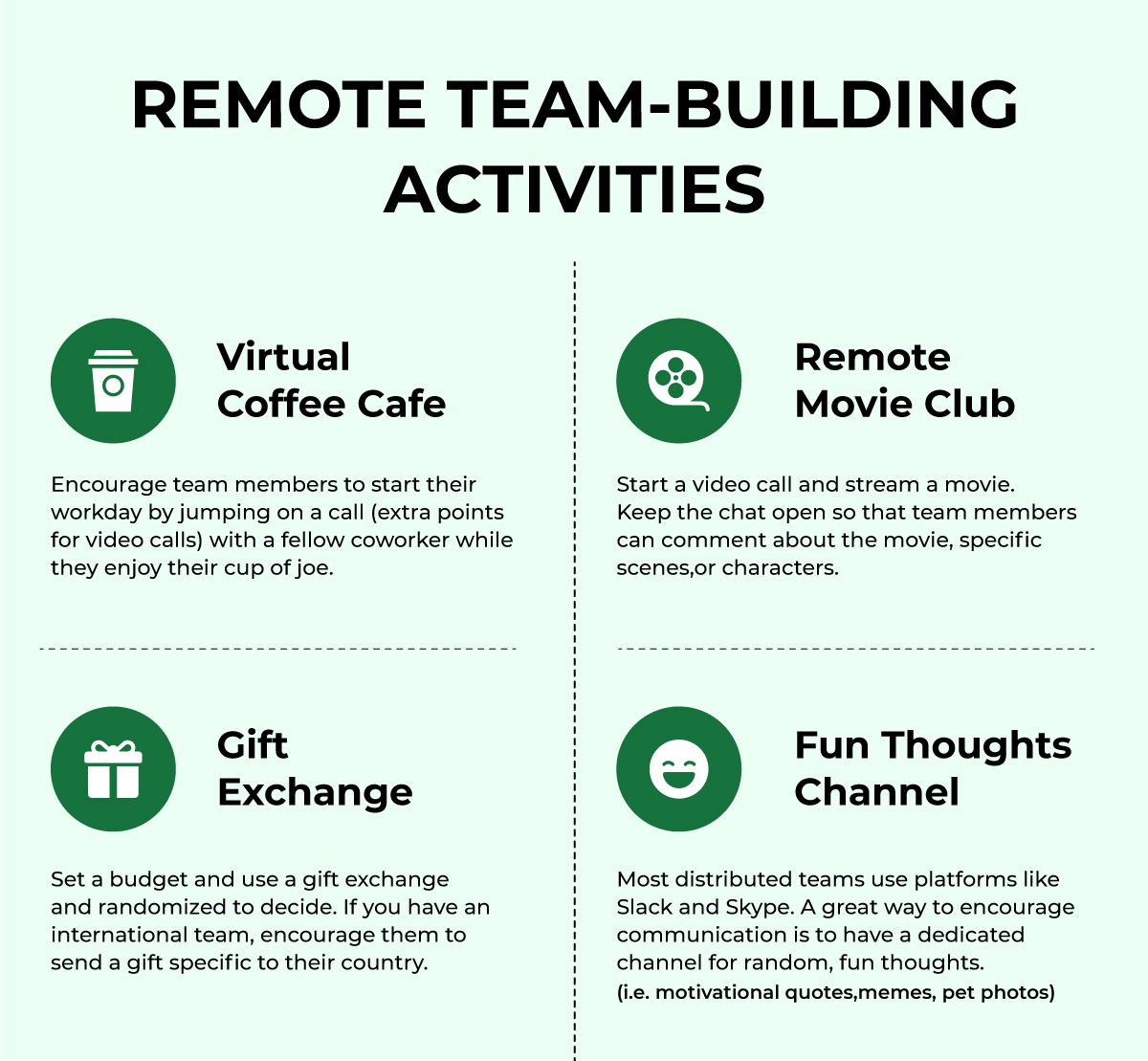 And it is evident because when you work from the office, you spend a lot of time with your coworkers, you often share your personal life with them, you laugh and cry with them – they become an important part of your life.
However, when you work remotely, all of these perks are gone. You may connect with your colleagues via calls, Google Meet, and other means. However, these approaches failed to create the bond that you would otherwise build and enjoy when working from an office.
The following are some tips to improve team cohesion while working remotely:
Use innovative communication tools and technologies

Put more focus on collaborative working.

Schedule regular informal meetups.

Organize virtual events
Remember that solid team cohesion often leads to improved performance, personal satisfaction, and helps create a positive team culture.
4. Lack of Motivation
Employees working from home on the internet often experience emotional exhaustion or isolation, which negatively influences their motivation and productivity.
In fact, this is the most critical challenge that organizations face while embracing the work from home model. The cause could be anything ranging from a lack of cohesiveness to distractions to the feeling of isolation.
However, there are several ways to overcome work from home fatigue and stay motivated when working from home, including:
Set daily, monthly, and quarterly goals.

Set up a dedicated workplace.

Limit distractions and disruptions.

Follow the "10-minute rule."

Be your own competitor.
Rather than punishing yourself for not being committed enough, a little self-compassion might help you feel your best.
5. Productivity Loss
If the above-mentioned cons of working from home are not addressed on time, productivity will take the hit. It is understandable that a lack of enthusiasm or a lack of team cohesiveness will impact employees' mental wellbeing. Employees may feel anxious or unmotivated, which will eventually hinder their performance.
This indicates that working from home can affect remote employee productivity and performance positively as well as negatively, depending on how successfully employees can adapt to this work culture.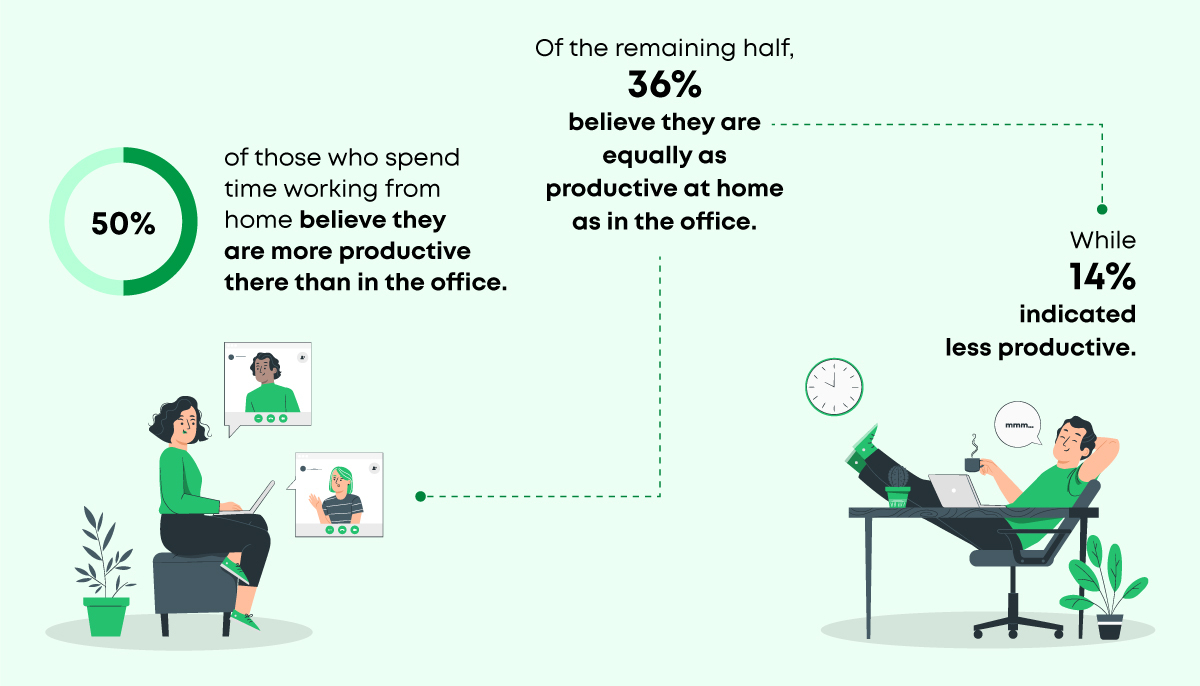 These are the 5 pros and cons of remote working for employees. Now let's move on to the next section and look at how remote working concerns enterprises or what are the pros and cons of remote working from a company's perspective.
3 Pros of Remote Working For Organizations
1. Access to a Broader Pool of Talent
The first key advantage of the work from home model for organizations is that they may access a larger talent pool. Since there are no territorial constraints for either employees or companies, organizations can hire people from anywhere in the country or the world based on their needs.
This will eventually enable companies to work with skilled individuals, improve overall performance, and ensure business growth. Along with the working front, employees from diverse regions and backgrounds contribute to the enhanced company culture.
2. Better Employee Retention
Another advantage of remote working for companies is higher employee retention. Organizations that embrace the work from home concept certainly have the edge over those that do not. Working from home allows parents to have more flexibility with their childcare duties, while other employees can have a better work-life balance.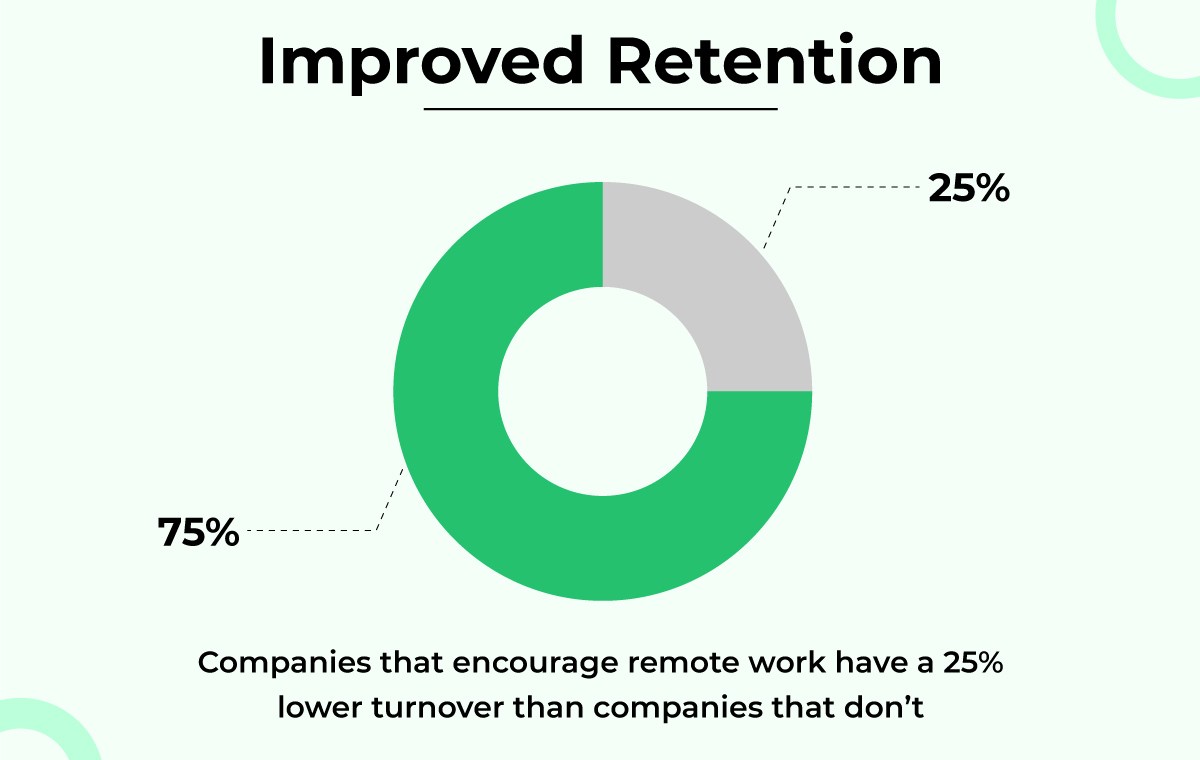 In fact, according to a survey, 74% of employees said a remote work option would make them less likely to leave their current organization. Employers will not have to find and hire new employees, nor will they have to spend a considerable amount of money on the employee acquisition process.
3. Reduced Expenses
The 3rd major advantage that companies enjoy from embracing a work from home model is huge savings. The organizations will no longer be required to spend money on things like:
Rent and utility expenses

Workplace administration cost

Electricity and other recurring bills

Reduced overhead

IT and other equipment management cost
In fact, as per a study on remote working conducted by Global Workplace Analytics, firms can save up to $11,000 per person per year by switching to remote working. Another study on working from home found that organizations can save an average of $22,000 per remote employee.
Now, let's take a look at the major cons of working from home for organizations.
3 Cons of Remote Working For Companies
1. Reduced Productivity at the Outset
The 1st major downside of working remotely that companies face when transitioning to remote working is reduced remote employee productivity. However, in most cases, this is a temporary issue that can be addressed by taking the appropriate measures. 
For example, companies can invest in employee productivity measurement tools or work from home productivity tracker, help employees adapt to the new working environment, and be supportive.
However, if the firm finds that productivity is falling despite taking all necessary measures, they should consider returning to work from the office routine.
2. Maintaining Company Culture
Every organization has its unique culture, and this is the first thing that may take a hit when transitioning to remote working. It is indeed challenging to maintain or improve the company culture when employees are not actually in the office.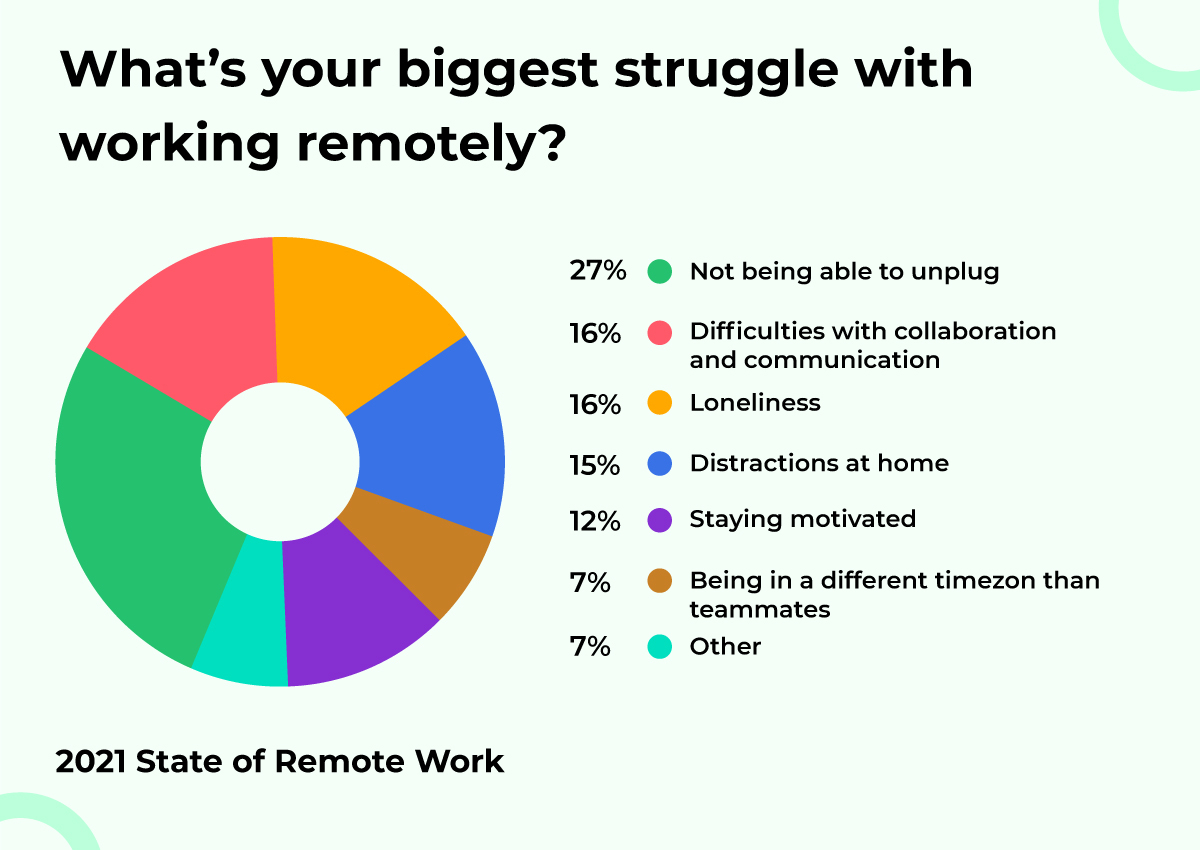 The organization or the HR department would be unable to conduct the typical team-building activities that they could otherwise carry out when working from the office. This will gradually weaken the connection and chemistry among team members, affecting productivity and company culture.
3. Initial Expense On Infrastructure Build Up
It is evident that transitioning to a new work style necessitates building a new type of infrastructure. Since the employees work remotely, the organization should ensure that they have the adequate resources to perform the duties efficiently. 
The resources can range from a laptop to an internet connection to software & services subscription. This means that organizations have to bear this one-time, initial cost when introducing the work-from-home option.
These are the 3 primary pros and cons of remote working. However, all of the cons can be addressed by taking the necessary measures. Moreover, when weighed against the pros of working remotely, the disadvantages are merely hiccups.
Is Remote Working Here To Stay?
Yes, remote working is here to stay for the foreseeable future. If you believe that working from home is a temporary bubble that will burst as soon as COVID passes or the world reopens, you are mistaken. 
While it is a fact that several organizations have begun to bring their employees back to the office, others are opting for a hybrid model or choosing full-time remote working– after all, it's a win-win situation for both employees and companies.
Although it will take time for people and organizations to adapt and adjust to the changes, this transition is possible and doable.
The bottom line is– remote working is here to stay!
Conclusion: Like every coin or concept, remote working has its own set of advantages and disadvantages for both employees and employers. On the one hand, it allows employees to improve their work-life balance and eliminate several expenses, while on the other hand, it will enable firms to access global talent while cutting costs. However, on the flip side, individuals may experience emotional exhaustion, and companies may face productivity challenges.