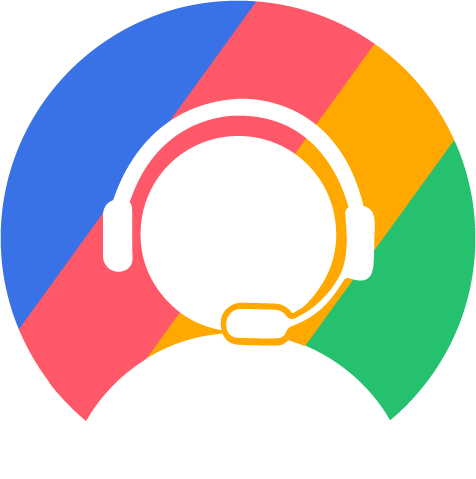 Date: September 7, 2022
In every business, good communication and a friendly atmosphere can open up many doors. No matter the age, gender, or experience of your team members, you should all strive to reach a common goal, that is, to complete a certain task eloquently and effectively. Therefore, having the proper communication is extremely vital. If communication between team members isn't functioning correctly, confusion, frustration, and job malfunction can arise, and you certainly don't want that. If you want everything to operate smoothly between team members, here are some useful ways to improve the communication within.
Accept the constructive feedback
People in your team will surely disagree with numerous things. To avoid miscommunication and boost the productivity between the team members try to offer constructive criticism. You will get the most out of the feedback if all participants are involved in the situation and willing to solve it. If you directly say what was wrong, you might encounter some resistance, and most of them would remain silent the next time you have to resolve a problem. Don't criticize openly, be subtle and offer constructive feedback, and accept one in return.
Create a safe and open-minded atmosphere
If you wish your team member to be effective, they need to feel welcomed and 'safe' amongst the team. They should feel free to express their opinion, present ideas, and ask questions without having to fear of negative consequences. To improve team communication and create a safe environment amongst team members you can play warm-up games, chat informally, and revive the office so it looks more ravishing and inviting. You can search for great office gifts to embellish the ambient and create an appealing environment amongst team members which will certainly boost their productivity.

Promote engaging team-building exercises
Even though this idea might sound too worn out, it is rather effective. Team-building exercise is proven to improve communication among team member. By putting yourself in another person's shoes can determine how they cope with problems, so role-playing is always a good way to go. Organize once a week meeting, go after work to a pub or pizza bar to play games and mingle. Play cards, board games, and quizzes.

Schedule individual 'open' meetings
One of the simplest ways to enhance communication between team members is to implement an open-door policy. If a manager's door is always open for complaints and suggestions, members can easily come and ask for advice and request feedback. Very often some people like to know that they can individually talk to their superior if something is bothering them. This enables a sense of transparency and openness. In this way, no team member will feel neglected and communication will be better.
Elaborate on your demands
People like to know what is asked of them. Giving your team a task without any explanation as to why it's crucial for the job and how each team members' duty fits into the bigger picture, that will undoubtedly raise some frustration and neglect. Aim to have effective communication between you and your team and another easy way to do so is by offering a meaningful explanation of their responsibilities, and elaborating that they are all mutually contributing to something bigger. There will be times when something will simply need to be done, but whenever you can explain your reasons and try to maintain a firm attitude and trustworthy behavior.
Foster technology tools
We live in an era where we simply cannot avoid being overwhelmed with technology. If you are looking for a simple and smart way to improve your team's communication in the workplace, then you can easily utilize digital tools. Encourage your team members to use project management tools, emails, and any other chat features. Since they all probably own or are using some tech tool, they might find this way of communication more effective and fast. Believe it or not, but it can be rather easy to solve some ambiguity virally rather than in person. Above all, technology will allow every person to communicate with an absent team member what he or she is missing out on face-to-face meetings.
Utilize 'team time' respectively
If you want to get the most out of your team and boost up the communication between them, you might want to delegate time wisely. Don't hold a long and tedious meeting, make the most out of your time, and your team's. Whenever you can, try to take breaks where you would also do some mindful brainstorming about work-related matters, but without pressure or strain. Find fruitful ways to bring your team closer together to spark up the communication. Meeting together socially offers your team a chance to relax together without boundaries of the work environment, hence they will utilize the communication tools more diligently.

Advocate team support
If your team members are reluctant to talk with each other, or they don't want to elaborate on a certain topic, support that state of mind rather than negatively forcing the communication. You will undoubtedly improve your team's communication if you connect employees to work together on a special task and help each other. When they have to support each other and work on a joint task, they will have to do their best to communicate accordingly. If necessary provide special team communication training.
The key is, to be honest, and open with your team members. With that notion and by utilizing the above-mentioned tips you will surely improve your team's communication.