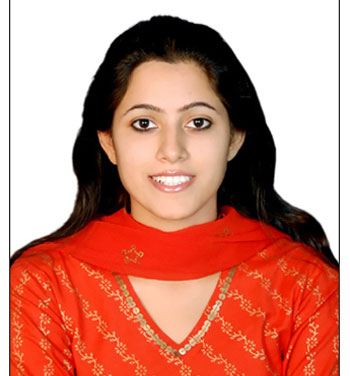 Reading Time:
5
Minutes
Published :
July 23, 2019
Small business owners need to juggle a million tasks at the same time! Many times they may feel that a single day does not have enough hours. 72% of small business owners feel overwhelmed by their role and responsibilities.
Productivity and multitasking are of prime importance for success in small businesses. Small business owners need to get all the cogs and gears to move in the right direction. Managers need to optimize work performance and handle their time efficiently. Time is limited – it is essential to accomplish tasks quickly and accurately by working smarter.
Productivity may have different meanings for different people. Some managers feel that direct output and results measure productivity. Others want to put in long hours at the workplace and eliminate digital distractions to boost efficiency. However, the one universal aspect that can make a world of difference to productivity rates is good work ethics. It is hence no surprise that 58% of employees feel that poor management is the biggest hurdle in the path of better productivity in organizations.
Talent management, seamless communication practices, and transparent policies are some great ways to keep your business productivity high. Utilizing the power of technological platforms such as virtual phone systems, time tracking tools, and an accurate payroll system can enhance operational efficiency dramatically. It is essential for companies to continually innovate and discover what platforms work for them so that they can maximize work performance.
Most managers have big game plans about achieving strategic goals within the desired timeframe. However, they are not able to implement their strategies smoothly and achieve maximum output for the amount of time or effort invested. Maintaining momentum in keeping productivity is a huge challenge for managers all over the world.
So, here are some useful tips that can help business owners to accomplish tasks better and boost output levels:
Ensure Good Communication Practices:
If you want your organization's productivity to soar sky-high, make sure to streamline communication! Team members, vendors, clients, and business stakeholders need to remain in constant touch. Companies need to invest in affordable communication solutions such as virtual phone numbers for better efficiency. Not only do they provide apex voice quality, but virtual phone solutions also make sure that your employees are accessible round the clock.
Transparent communication practices facilitate better accuracy and team bonding. There are no errors due to miscommunication, and all team members can collaborate effectively for better results. Keep your communication on track to witness a satisfied workforce that gets work done more smartly!
Get On The Cloud: Cloud-based apps are the current buzzword in the business world! Everyone is investing in cloud-based software as it is agile and flexible – the ideal solution that leads to business productivity. The best part about cloud-powered systems is that they empower team members with real-time data.
A great way to increase mobility, cloud-based software encourages remote working as it can be accessed through the internet from any geographical location. It makes it easy for employees to handle projects, sales, or advertising on the road – team members do not need to remain restricted to the office premises. Cloud-based platforms can boost work performance by giving workers complete access to information and reducing locational dependency.
Track Actual Output:
Many small business owners are concentrating so hard on long term goals, that they fail to track actual employee output at regular intervals. It is essential to measure results in short periods. Managers need to check if their business is retaining clients. They need to be aware of if sales are increasing. It is essential to check if prospective leads are getting converted.
Employee engagement surveys and time tracking tools can be used to get a clear picture of business productivity parameters. Many automated tools can help managers create reports and analyze performance metrics such as website traffic, search engine optimization, and sales numbers. This helps to identify red flags and take corrective action in time so that productivity levels do not dip low.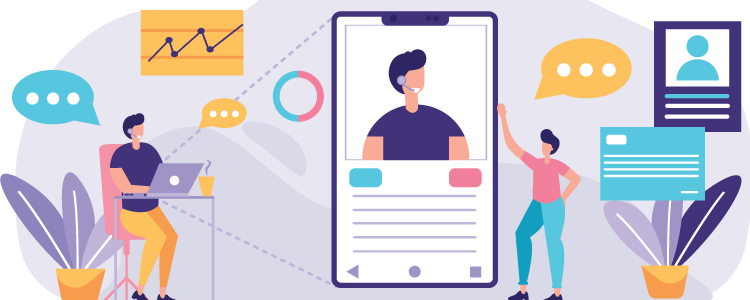 Prioritize Important Tasks:
It is important to prioritize tasks based on their level of urgency. Nowadays, many productivity apps allow team members to keep track of project timelines and pending tasks. This ensures that every job is completed by given deadlines and thus prevents any confusion or ambiguity.
Business owners can make the best use of their limited time and delegate time-consuming tasks to team members. One good idea is to create a to-do list that features resource-intensive and time-bound work tasks. Prioritization of projects prevents workers from getting side-lined and gives them a sense of purpose to achieve goals faster.
Control Team Meetings:
Group meetings can prove to be a huge time killer! Many times these team meetings have no strict agenda and meander over a subject without coming to any logical conclusion. Small business owners need to control group meetings to keep them short, work-focused, and productive. Employees need to be brief and aim at solving problems, rather than indulging in long pointless discussions.
It is also smart to schedule meetings later in the day – this gives employees time to focus on work in the mornings when they are fresh. Conferences are a must to discuss issues, come up with group solutions, and bring new ideas to the forefront. Make sure to avoid tedious and lengthy meetings that waste time – pack power and make your sessions count!
Facilitate Employee Engagement:
Engaged workers are the best asset that an organization could ask for! Your team will work only if they feel happy, motivated, and safe in the workplace. There are many ways that business owners can keep their employees engaged in the workplace. Managers need to give workers the right tools and resources to perform the job. Many automated software solutions can make task flow management more comfortable and faster. This helps in enhancing output to the highest levels possible.
It is also important to value feedback and innovative ideas given by your employees. Celebrate their victories and help them train better to achieve personal and professional goals. Create a positive work culture that focuses on work-life balance and gives employees time to pursue their interests. An engaged set of workers can be precious and serve as a definite competitive advantage.
Leveraging the power of modern technology is an intelligent way to boost work rate capacity. Mobile applications allow employees to keep up with work at any place. They enhance convenience, flexibility, and accessibility. Time tracking system will enable managers to know how their workers are spending their most precious resource. Communication platforms, such as virtual phone numbers save time, have novel features, and automate routine tasks.
Getting that perfect level of productivity can be tough to achieve. Managers need to be realistic with their expectations and continuously strive to increase work efficiency. It is a slow battle, and it may take some time to witness an increase in output. Using a few productivity hacks and making the right action is bound to help small business owners in achieving success!