Sales representatives or managers know that they need to prioritize sales productivity because the success of a business greatly depends on it. Sales productivity is necessarily measured by the revenue that a sales representative provides to the company. For that, one must make efficient use of time, and form lasting, professional relationships with prospective customers and leads. This will help you reach your goals and grow.
As a sales representative, you need to carefully analyze your interactions with your customers, regardless of whether they were face-to-face, through emails, or on call. You must also know the inside sales techniques that work best for you. Doing so will enable you to get a clearer picture of what can help you crack more leads. As a sales manager, keeping track of your team's performance metrics can give you an idea of how they can improve their productivity. Either way, your main objective must be to maximize your sales. Always remember that you must not waste time on unqualified buyers. It helps to set targets like achieving the maximum closing rate based on the number of qualified buyers. Only through efficient research, prospecting, and qualifying, it is possible to pick the inside sales technique that fits your business.
The best sales representatives have great knowledge of numbers and know that making more than 100 calls per day is a necessity. The reason behind this is that making a high volume of calls will enable them to understand what points of the conversation grab the prospect's interest and how they can work at making it better. By tracking, comparing, and analyzing relevant data, along with the use of sales techniques, sales representatives can improve their productivity.
The following are the four inside sales techniques that have been proven to increase your close rate.
Be consistent at follow-ups
Follow-ups are an essential part of converting your leads into sales. A sales representative who does this on a timely basis can expect better client interaction when compared to taking them easy. Sometimes, when you follow up on a client, it makes or breaks a deal. In inside sales, you need to have the complete attention of your prospective customer. However, there are a lot of things that can distract them when you have a conversation over the phone. It is likely that they missed specific points regarding what you are offering. When you call for a follow-up at a time that is convenient for them, there is a higher chance that you can increase your close rate.
Moreover, customers today want to be acknowledged by companies. Follow-ups make them feel special and, when done regularly, give them a chance to be heard and interact effectively. Showing that you care for your customers is a great way to promote your business and boost your close rate.
Hire a better sales leader
It cannot be reiterated enough that sales are your priority, and rightfully must be for your business to grow immensely. For this to happen, you need to hire a sales leader who effectively does his or her job. If the current leader is not up to the task, it becomes a necessity to hire someone better. Every business needs a sales leader who can effectively manage the team, sales managers, and sales directors. This person must have a clear vision of the heights that you want the business to reach in a given timeframe, such as the VP of sales or someone who has experience in an analytical position. Hiring the best sales leader may involve a lot of cash, but it is definitely a crucial factor for business growth.
Sales representatives always need to be kept motivated, and this enhances productivity leading to higher sales. Your sales leader must be able to understand which experiences and factors have an impact on their productivity and positively give them selling advice.
Utilize technology to nurture your leads
Technology has now become an indispensable part of the business, and it is clearly the fastest and most effective way to reach out to your prospects. Using emails, and in the case of inside sales, SMS is the most preferred way of reaching out to your customers. The benefit it provides is that you can send it out to a major chunk of your prospective customers or leads at once. This is the easiest way to keep communication with your leads flowing and increase your sales. One reason why this works so effectively is that your customers use this technology very frequently and can respond in a short amount of time.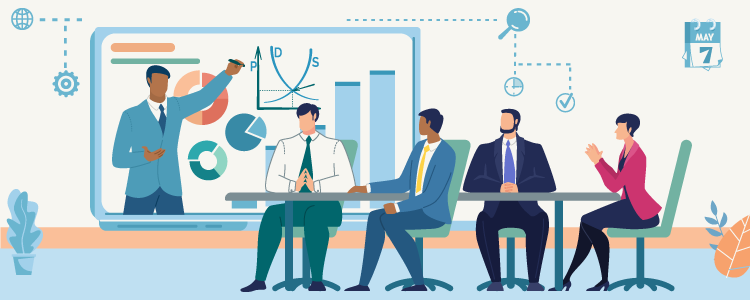 You can also make use of services that help in sending these SMS to a list of customers, thereby automating the entire process and saving time. All you need to do is make a list of all the clients or customers that you intend to send these SMS to.
Boost your outreach productivity
Increasing your team's productivity is very important when it comes to increasing the closing rate. This sales technique requires you to boost your outreach productivity. For this to work, you need to focus on prospecting for a start and qualify each prospect on a priority basis. In inside sales, it is crucial that you treat every call as you would do in a face-to-face meeting with the prospective customer. Also, ensure that your team does not lose on opportunities to increase their productivity and hit targets due to spending more time on non-core activities or tasks related to administration.
Inside sales representatives are also great at multitasking. This includes making calls, finding relevant customer information through CRM, and coordinating with their team. All this is important for higher outreach productivity. Another inside sales technique to grow your outreach productivity is to write a sales script. This enables your team to have a tested script that impacts your closing percentage to a great extent and increases your sales.
Here is a bonus sales technique for you to increase your close rate:
Treat your customer like a hero –
Motivating your customer's behavior matters in converting prospective customers into buyers. Stories have a cognitive effect in doing so and are a compelling means of selling your products and services. As a sales representative, you need to show your customers the obstacles they currently do not see and hence do not see the need for a solution. Make your prospect the hero who overcomes these obstacles with the help of your product. Especially in the case of inside sales, you need to be able to visualize your solution for the customer and be able to create a need in their mind that they were unaware of. This is a great way to not just grab attention, but also to crack leads and hit the targets.
A sales representative must behave like a mentor in helping the customer pick the product that best suits their needs. This inside sales technique will help in increasing your close rate effectively.
It takes time for businesses to increase their close rates. It is always important to remember that a productive team is as essential for business growth as sales techniques are. If you keep your inside sales representatives motivated, your sales turnover is bound to increase in no time.
There is no inside sales technique with a one-size-fits-all theory. Each business has a different set of requirements and prospects when it comes to inside sales and marketing. List the goals and objectives that must be achieved to have a clear roadmap of how your sales process must go about and which of the prospects must be qualified.
You might have to experiment with several techniques before you find the one that works best for you. Doing this will take extensive time and effort but is a sure shot way to increase your sales revenue.