Making brilliant sales calls is not art. There's science behind it. It is a two-way process that involves your client: their level of engagement, stage in the buyer's journey, and so on. 
To effectively sell, you need to walk an extra mile, establish trust, and personal connections with them. 
In this post, I'm mentioning 9 key takeaways for running a successful sales call. The paradigm has shifted to a more customer centric approach over the years. 
So, let's dive into the article! 
Show energy in the call 
Always start your sales call with a bang. A study finds that most of the room service guys increase their tips by positively interacting with the guests. The same rule applies to your work as well. Always start your sales call with something positive. Talk to them about the weather or a football match or a favorite sports team winning the game.  This will help you to bring them to the comfort zone. 
Don't bad mouth competitors during sales calls
Please don't do that! You'll end up jeopardizing your image. A psychological quirk known as spontaneous trait transference says, "whenever you say anything wrong about your competitor, your clients map the same on you."
If you say what your competitor gives is of low quality and unreliable, your potential client might associate the same traits with you unknowingly. So, no matter what, never badmouth your competitors. 
Set your agendas right from the beginning 
When salespeople get on a call, they always set their agendas and ask the prospects whether that's okay with them. This helps in keeping calls on track and accomplishing their goals while prospects feel that they are in control of the conversation. 
For example, you may say, "You had filed our free consultation form, let me quickly walk you through our services."
Additionally, summarise all the points you've covered while closing the conversation and come to a mutual agreement with your prospects regarding the next step.

Build a personal connection 
If you look at the sales statistics, you will notice that people tend to make decisions based on their sentiments and relationships rather than rational arguments. Explaining how your product or service adds value to your prospects can help you close deals quickly. But, it is the emotional connection that can help you establish a long term relationship with them. 
While selling your products to them, pay attention to their emotions; notice what generates positive reactions. You need to pin down on that.
Most importantly, establish trust and credibility in your relationship with them. 
Review your sales calls 
If you want to improve with their calls, sit for reviewing them periodically. Not just the calls, you can also review recorded presentations to enhance your selling as well as communication skills. 
Reviewing your sales calls also helps you to identify loopholes and develop new strategies that could give you more room for innovation. 
Shift your place while making calls
Show your passion and energy in your sales calls. Make it infectious. Sales statistics show that if you make sales calls in a common area instead of a cubicle, you're more likely to close the deal.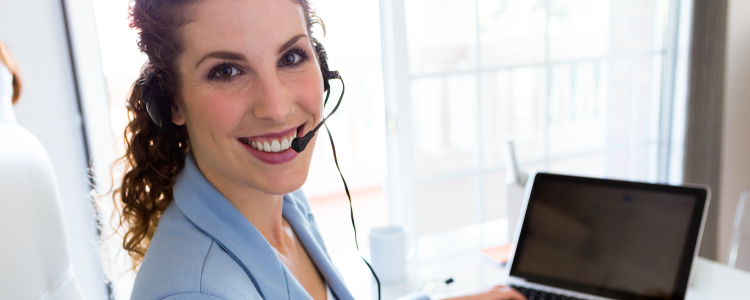 Don't push 
One of the best ways to convert prospects into repeat customers is to let them explore your services on their own. Don't push them. Let them find themselves whether your products can benefit them or not. 
They know their pain points and requirements. This process of discovery empowers them to make informed decisions. 
This also ensures customer retention by directly involving them in decision-making rather than selling them. If you do so, they'll turn you down and go to your competitor. 
Make value your focus 
According to salespeople, if you show how valuable your products are to your prospects, they'll buy your products without giving a second thought. How can you do so? 
Be in their shoes and think from their perspective. What is it in your products that they should buy? When you do that, it'll help the prospects to feel connected to you rather than feeling pushed to make a purchase. 
Break the ice with numbers that show how your services have impacted your other clients, and you can go ahead with finalizing the deal. 
Do your homework. 
This is the most crucial point. Before you pitch to any client, make sure you've done your research. Every client is different, so you need to have a thorough understanding of their business needs. 
Treat them as a research project, take notes of their behaviour, give them more time to talk, and listen to them carefully. This way, you'll learn which weapons you must have in your arsenal to be in a position of controlling the negotiation. 
Summing Up
The demand for sales and marketing is growing like never before. With the ever-evolving times, the paradigm has shifted to social media, organic lead generation, and business intelligence from cold calling. This is why it is more important than ever to innovate and implement new selling strategies consistently. In today's collaborative environment, treat your clients as stakeholders, and build long-term relationships with them. Incorporate these sales techniques backed by my years of experience to ace every sales call. All the best!