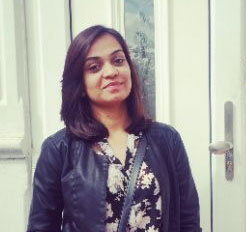 Reading Time:
5
Minutes
Published :
July 15, 2021
A lot has changed in eCommerce when compared to the past two decades. 
Earlier, the competition was minimal, technology was not too advanced, and even the products were limited. But today, everything is complex, time-driven, and ever-changing.
In such a business environment, eCommerce Businesses are already bundled with enormous challenges like finding the right products, their marketing and promotion, capturing quality leads, and more. 
And, with so many existing challenges, the last thing you want is to worry about eCommerce day-to-day business operations. Many businesses migrate to VoIP phone systems from the current traditional telephony system to overcome this operational burden of an eCommerce store.
According to a study by Wisdom Plexus, corporate VoIP users touched 204.8 billion in 2020, which proves that this emerging technology will gain tremendous market share in upcoming years.
Why Choose VoIP for Your eCommerce business?
Three primary reasons why eCommerce stores are choosing VoIP:
1 ) Communication
The primary reason for the adoption of VoIP phone systems is the ever-growing modern business verticals that need effective communication systems to coordinate swiftly with:
Stakeholders

Staff members

Customers 

Worldwide audience
2 ) Cost-effective
Another reason why eCommerce store owners are switching to VoIP is its easy-on-pocket cost. VoIP needs nothing more than the VoIP service plan from a reliable VoIP service provider and efficient internet access.
3 ) High Range of Features
VoIP enables swift communication and offers many more, including 3-way calling, video conferencing, call routing, etc. All these features of VoIP reduce day-to-day time spent on operations, and as a result, you focus on improving your sales of eCommerce stores.
Are you still confused about how you can avail maximum benefits from VoIP and improve your store's eCommerce operations? This blog is for you!
Let's dig into the details.
Ways to Improve Your eCommerce Operations With VoIP Phone System
Here we have listed five benefits VoIP offers to impact your eCommerce business operations positively:
1 ) Offers Better User Experience And Client Services
As per a Zendesk report, 84% of the users look for better customer services. If the results are positive, they make a purchase decision because users compare your eCommerce store with the past experiences they had with other stores. And if you out beat the expectations, your store witnesses customer loyalty. 
And you, as an eCommerce store, must have the best technology to offer an excellent client servicing experience. That's what VoIP will help you with! By investing in a VoIP phone system, you can:
Provide proactive solutions to customer's grievances and complaints

Offer solution round the clock 

Grow business globally with VoIP

 as you can connect round the clock without worrying about the time-zones 

Ensure that users leave a message whenever you are offline.
2 ) Eases Delegating Operational Tasks To Remote Team
With VoIP, you can allow your team to work from anywhere and everywhere. Your operations experts can answer calls from remote locations, making the entire system flexible and fast-paced. 
With flexible remote working options, you don't face the limitation of hiring skilled resources belonging from different locations. And hiring skilled operations professionals will ensure achieving better results in the long run.
With VoIP, your team can take advantage of:
Creating phone lists and auto callers 

Accessing call scheduling option

Scheduling automatic conferencing
3 ) Reduces The Cost Of Day-to-day Business Operations
If you are a startup eCommerce store owner, your priority is to reduce the operational cost to maximize the ROIs. And performing business operations like order management, inventory management, warehouse management, etc., is already a costly affair. In that case, VoIP with a lower cost can help you win the deal. 
VoIP phone system's efficient communication and other features like cheap international calls, free internal calls allow you to easily streamline and automate a few tasks, improve call quality, and track performance. It can even save your per employee's 32 minutes every day by providing a better alternative to tasks like playing phone tag.
In comparison to traditional calling methods, VoIP phone system:
Reduces cost of calling up to 50%

The international call charges can be as low as $0.02 per minute

Allow you to save answering service fees
4 ) Integrates With Your Business's Other Technologies
VoIP integration with other technologies indeed encourages your employees to work effectively. At the same time, it enables your customer support system to deliver seamless after-sales services to the customers. 
By synchronizing VoIP across the various platforms, the process of resolving the client's queries is fast-tracked. Your customer can put their complaints and feedback from any platform, and you will be ready to respond to them with the VoIP system.
Best-selling VoIP integration features for your eCommerce operation:
CRM integration to deliver unmatchable customer service

Click-to-dial for quick call making

Microsoft team integration to place and receive calls from Microsoft accounts

Keep your call recording safe with cloud storage integration
5 ) Boosts Work Efficiency
VoIP has revolutionized the whole communication process and allows eCommerce operations teams to work with higher efficiency and speed to perform impactful eCommerce operations. VoIP is compatible with cloud-based technologies and is accessible from anywhere. 
When cloud technology and VoIP come together, it drives the work efficiency of eCommerce operations to the next level by supporting real-time interactions.
With VoIP, the team ensures managing a systematic workflow. And the flow of information is quick. Thus, the call center operatives take advantage of the integrated CRM system, thus providing better performance. 
Your employees can also take urgent official calls on their personal numbers, so that location, time, and availability doesn't become the excuse to keep your clients waiting.
Boost Work efficiency with VoIP by
Allowing remote workflow inclusion from anywhere.

Offering unified multiple communication methods to reach anyone

Transferring calls and retrieving calls as per the requirement
Key Takeaways
Now you are well-versed with how your eCommerce operations will become more effective by integrating technologies like VoIP phone systems. It restructures your existing business communication process and helps you save more cost compared to still using traditional, outdated landlines.
Looking to switch and upgrade to a cost-effective VoIP phone system? Try CallHippo, a platform where you can set up your VoIP phone system in just four easy steps. We'll respond to your queries right away! Let us know what you need in the comments below.