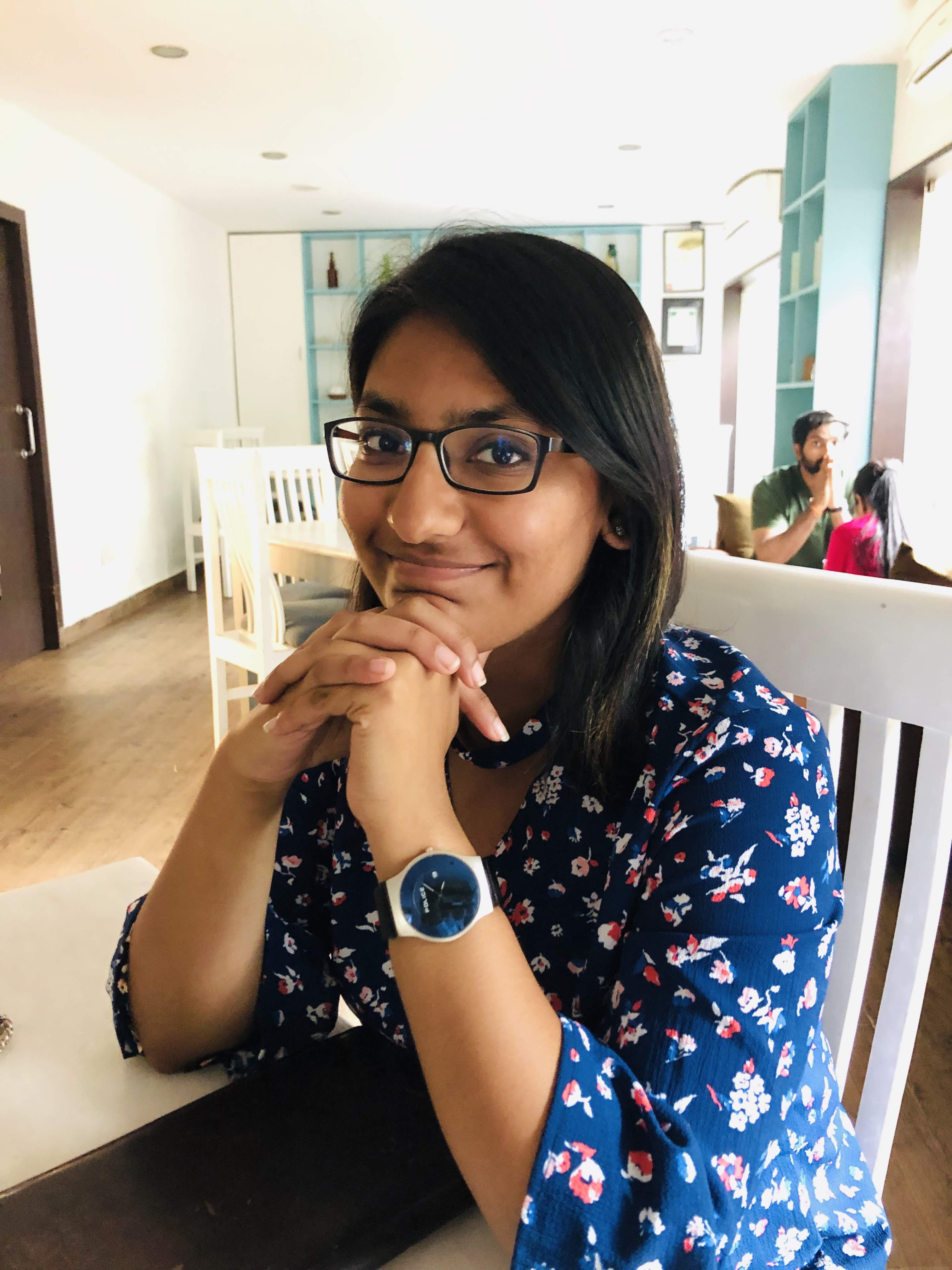 Date: October 20, 2022
The new Voice over Internet Protocol, abbreviated as VoIP, phone system is taking over the communications sector. Every other day we see it making the headlines. It is fervently advertised across all social media platforms. I'm sure you have come across this cloud-based phone system that takes your phone system online. The VoIP office phone system has reinvented the way we make business calls. Be it a potential customer, a company executive, or one of your staff members, this business phone system makes communications easier and more efficient.
For those of you who have not yet come across this technology or haven't gone into the details, let me give you a quick overview of what exactly is a VoIP office phone system.
What is a VoIP office Phone system?
As opposed to your traditional phone system which uses analog signals, the VoIP office phone system uses digital signals and takes your phone system online. Your entire phone system is uploaded and managed on the cloud. This cloud-based communication network facilitates high-quality calls and provides the user with an array of useful features. All you need is a good internet connection and your phone system will be up and running in no time!
Benefits of a VoIP office phone system
Some of you must be thinking, "Why to go through the hassle of installing new phones when the old phones are working just fine?" You will certainly change your mind when you get to know the benefits of a cloud-based phone system and what it has to offer.
For starters, it offers a much wider range of features for significantly less installation and maintenance costs. The VoIP office phone system outperforms your traditional office phone system in every sector and helps you take your business up the ladder of success. According to Invoca's 2016 call intelligence index, 65% of the customers prefer to contact a business over the phone. Providing high-quality, seamless call service to 65% of your existing and potential customers could significantly boost your business especially through a telephony system, don't you agree?
The VoIP office phone system is a feature-rich technology that provides several exciting features like call forwarding, call transfer, on-hold messages, virtual receptionist, call conference, and so on. Features like call monitoring and call analysis keep company employees on their toes, leading to more productivity in the workplace. CallHippo offers its customers the flexibility of choosing the features which he wants and only paying for the features that he uses.
Thinking about taking your business global? Well, it's never been easier! Since the VoIP office phone system uses the internet to make calls, global communication has become much more efficient and affordable. You can now have your office phone system working for your business round the clock, 365 days a year, attending to the needs of every caller from any part of the globe.
With cheaper and advanced calling techniques, the VoIP office phone system is the one stop solution to all your communication problems. What more could one ask for?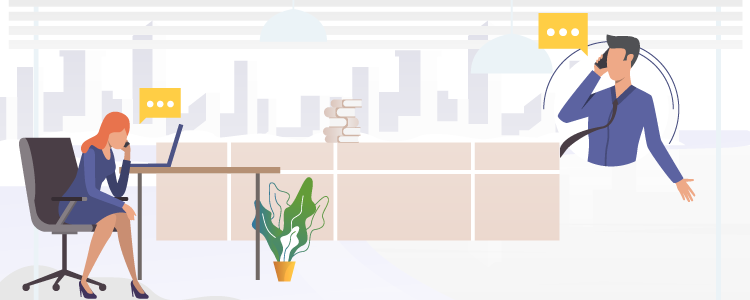 Setting up a VoIP office phone system
A VoIP office phone system is really easy to set up. Just a few simple steps and you are good to go. Let us have a look at what these steps are:
1. Decide what you need
The first step to getting what you want is figuring out what you want. Firstly, you need to determine how many phone systems you will require depending upon the number of employees that will use them. Determining the number of users will give you a clear picture of the number of lines that need to be connected and the approximate call volume that your internet needs to support.
Secondly, you need to decide what kind of phone service you want to offer your employees. It is up to you whether you want to provide the same set of features to everyone or whether the sales and customer support teams get some additional ones. Choose wisely; for these decisions that have the potential to save you a lot of money. For example, employees using phones only for internal communication within the office require merely a small extension number, and not their own phone number, which will cost you less.
2.Test your office internet connection
As you already know, the VoIP office phone system uses the internet to make calls. You may be satisfied with your internet connection now, but adding a cloud based phone system to your IT infrastructure can eat up a huge amount of your data. Subsequent to installing a VoIP office phone system, you will notice a significant reduction in your internet speed. And we all know just how frustrating a slow internet connection can be!
To avoid getting any connection problems after setting up your VoIP office phone system, you should check your internet connection beforehand to make sure that it will be able to support your new phone system without disrupting other tasks. Make sure you have sufficient high speed data to make seamless, crystal clear calls. After all, you don't want to install your VoIP office phone system only to discover that the call quality is not up to the mark and the features are not working properly.
3. Fix a budget for your VoIP office phone system
When you are picking and choosing from the wide range of features that VoIP has to offer, it is easy to go overboard and spend more than you can actually afford. This is why it is of utmost importance to decide on a budget allowance for your VoIP office phone system early on in the process. A fixed budget will help you decide which features are important and which ones you can do away with.
CallHippo offers a variety of packages to suit different business needs from which the user can choose the package suitable for his business. We will help you find the perfect package that fits within your allotted budget!
4. Pick and choose the feature that you need
Once you have decided on a budget, it is time to take a look at the various features that a VoIP office phone system has to offer. You need to pick out all the right features that will serve as useful tools for your employees. Features like IVR (Interactive Voice Response), call conference and call transfer can increase the employees' productivity and efficiency levels by leaps and bounds. If you are working on several marketing plans in hopes of expansion or growth, then features like call analysis can help you track your progress. If your employees are constantly on the go, then the call forwarding feature can prove to be extremely useful.
You know best what your company requires! To make this decision process easier, you can try the following things:
List out what role your VoIP office phone system will play in your office, what it will be primarily used for and what you hope to accomplish with it.
Do some research on how each feature directly benefits your business. Focus more on accomplishing goals that you haven't managed to reach using your traditional phone system.
Make 3 lists – the first one containing the features that are an absolute necessity, the second one containing features that you want but don't need and the third one containing features that you can do without.
Following these simple steps will help you get more direction and choose the best possible package for you business.
5. Select the right service provider
Choosing a service provider is the turning point of your cloud phone system. The right provider can completely revolutionize your phone system and enhance your calling experience. On the other hand, choosing a service provider that is not right for your business can be a complete disaster! Some service providers which worked great for your friend might not work the same for you. So spend a good amount of time studying prospective service providers before you settle for one.
Every provider has something different to offer. They have different packages, pricing systems and business agendas. You need to find the one that suits your business requirements. Before making this decision, it is imperative that you execute all of the above steps and are ready with all the specifications that you need.
Here are some points that you need to keep in mind when choosing your VoIP service provider:
Make sure they offer the features that you need. Take into account both your must have and want feature lists.
Ensure that they fit your budget. Don't go for a provider that is out of your budget range. You don't want to land your company in a financial crunch, do you?
It is essential that you get a provider which offers good customer service. The VoIP technology is relatively new in the market. Thus, you are not acquainted with how to deal with any bugs or technical errors that may arise. You need a provider who can attend to every query of yours.
Don't forget to check customer reviews. Customer reviews tell you more about a company than any advertisement or sales representative can.
Just keep these points in mind and follow your intuition!
6. Bring in the phones and other hardware
In the case of most VoIP office phone systems, you don't need to purchase separate VoIP phones. If you wish to continue using your old analogue office phones, then you can simply plug in a special VoIP adapter in them. Since the VoIP office phone system is internet based, you can even use your computers or mobile phone to avail of its services.
However, in case of some features, a special VoIP phone is mandatory. If you want to experience the complete virtual cloud phone system, then it is recommended to purchase phones specially designed for VoIP. The good news is that VoIP phones come in all price ranges. Such business phone systems have very low purchase, installation and maintenance costs.
7. Customize your VoIP office phone system
Lastly, it is time to set up and customize all the features on your new VoIP office phone system. If you are tech-savvy, then set up the phone system shouldn't be a problem. However, you can also request for professional help to ensure that your phone system is properly set up.
You can personalize the voicemail greeting and on-hold messages features. In case of the call forwarding feature, you have to connect the device you want to forward the call to.
And voila! With this, your VoIP office phone system is good to go. Register with us on CallHippo and get the best office phone systems for your business. Communication and collaboration is the backbone of any successful business. You can either boost company profits by investing in a state-of-the-art phone system, or give lead to your competitors by spending on an average one; the choice is yours!