Date: November 27, 2023
With more organizations going global, the demand for effective customer service, on-time assistance to worldwide clients, and a global presence arises. This gave rise to the advanced phone system, often known as the Voice over Internet Protocol (VoIP) system.
However, since VoIP is a relatively new technology, there is the possibility that people have inadequate knowledge of these modern communication technologies and might be unfamiliar with what factors to consider when buying a cloud-based business phone system or how to set up virtual phone service.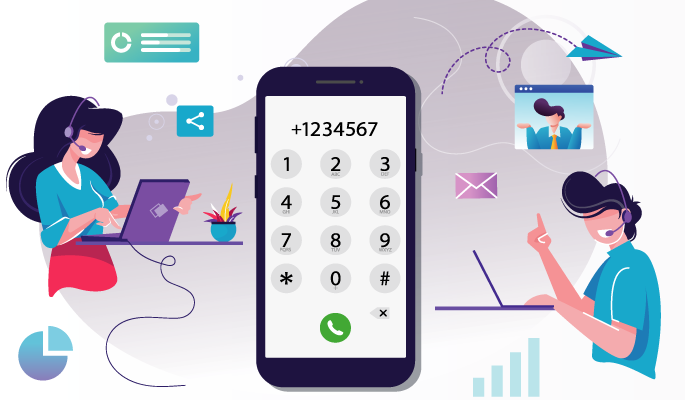 Are you one of them? Not to worry! This blog is specifically designed for first-time users of virtual phone solutions or those looking to purchase one. This article will go over the fundamentals of virtual call systems, including their definition, benefits, features, how they work, things to consider before purchasing one, security measures to keep it safe, and much more
What Is a Virtual Business Phone System?
A virtual business phone system is a cloud-based telephony technology that enables users to make and receive phone calls over the internet.
In more simple terms, a virtual phone service is a phone system that handles calls in the same way that a traditional phone system does.
However, the major difference between VoIP and traditional phone systems is VoIP uses the internet or the cloud to make and receive calls. Also, unlike traditional phone systems, which require a set of wires, cables, and desk phones, virtual phone systems do not require any of this hardware or equipment, making them both affordable and flexible.


Let us now proceed to the next section of the blog to learn how a virtual phone system works.
How Does a Virtual Business Phone System Work?
The working of a virtual business phone system is simple as the system uses Voice over Internet Protocol (VoIP) technology to make and receive calls. VoIP technology converts analog voice calls into digital packets. It is nice to know that this technology is frequently utilized by small business IT outsourcing companies since it is quite advantageous when it comes to high-quality standards and dependability of voice transmission and phone services. These data packets travel over the internet the same way as email, internet messaging, and other data packets do.
These data packets or digital signals are subsequently transmitted to the service provider, who routes the data packets or digital signals to the recipients. When the packets arrive at their destination, they are converted into voice signals again, and the recipient hears the sender's voice or message.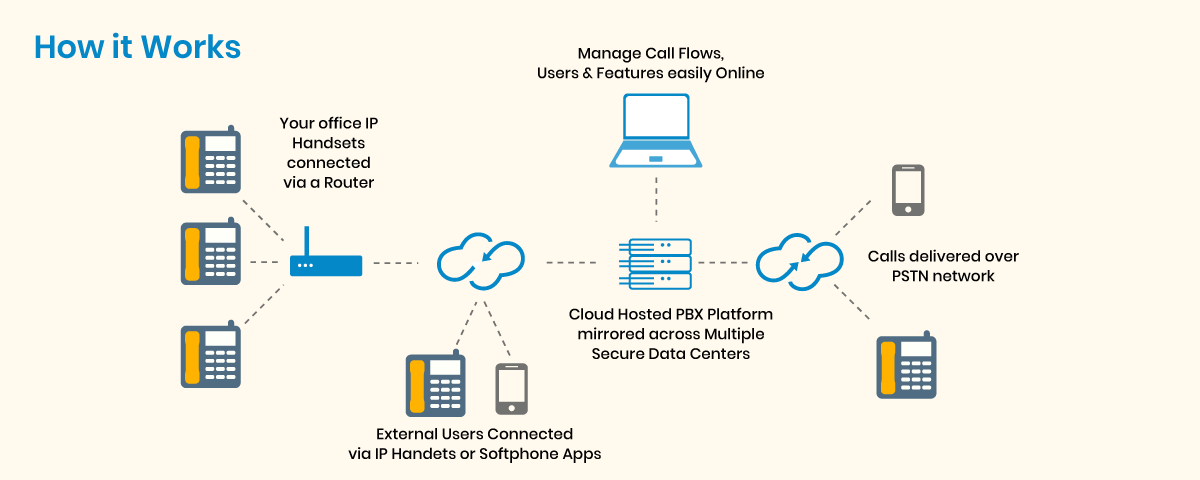 This process may appear to be lengthy, but it is performed in a fraction of a second. However, to avoid transmission lag, you must have a reliable internet connection.
So that's how the virtual phone system works.
As previously stated, in addition to the basic features and functionalities that a traditional phone system provides, a virtual phone service offers a wide range of additional advanced features that significantly improve business communication. Move on to the next section to get an overview of such 5 features.
5 Key Features of Virtual Business Phone System
This modern phone system includes a range of innovative features such as IVR (Interactive Voice Response), ACD (Automatic Call Distribution), Power Dialer, Smart Switch, Call Recording, Advanced Analytics, and much more.
All of these elements combine to make the virtual phone service an ideal communication solution that enables businesses to drastically enhance their customer service, improve internal communication, and reduce operating costs.
Let's take a quick look at some of the key features of virtual phone systems.
1. Multilingual IVR
Interactive voice response (IVR) is a novel technology that facilitates a computer to interact with humans through voice modulation and DTMF tones input via a keypad. Diverse, multilingual IVR solutions mean that you can take 100% of inbound calls and tailor-make conversation according to the language of your callers.
CallHippo virtual phone service allows users to rapidly set a convenient multilingual IVR in several languages other than the US or UK English –making your intelligent phone system ready for global business! Simply login into your CallHippo account, go to the numbers setting and select the IVR option according to the desired language.
2. Call Planner
Call planner is one of the most valuable virtual phone system features that allow management to schedule important calls for a specific time. Using this function, managers can notify and remind employees to complete communication tasks on time.


The call planner feature is a real boon for busy executives and team members as they can schedule important business calls for a particular fixed time. It can even set reminders to receive an alert or notification to make their phone calls.
Time-based routing of calls makes it possible to assign specific times for calls – be it the weekends, nights, or holidays.
3. Call Blocking
The call blocking facility of virtual phone service gives users the option to set the upper-most limit. Once you reach that limit, it automatically blocks calls, ensuring that you don't overspend your communication budget.
Organizations often overspend on their calling rates, leading to a severe dip in their overall profit levels. Sometimes to be cost-effective, it is necessary to stop calls to specific countries if they exceed a particular monetary limit.
So, make sure you leverage the virtual phone system to keep your mounting expenses in check using its inventive call blocking feature.
4. Time-Zone Intimation
One of the most important things to keep your clients happy is to call them at a suitable time of convenience and not disturb them at an odd hour. Most intelligent call systems like CallHippo have a timezone intimation feature, which informs you of the exact time and time zone of your client.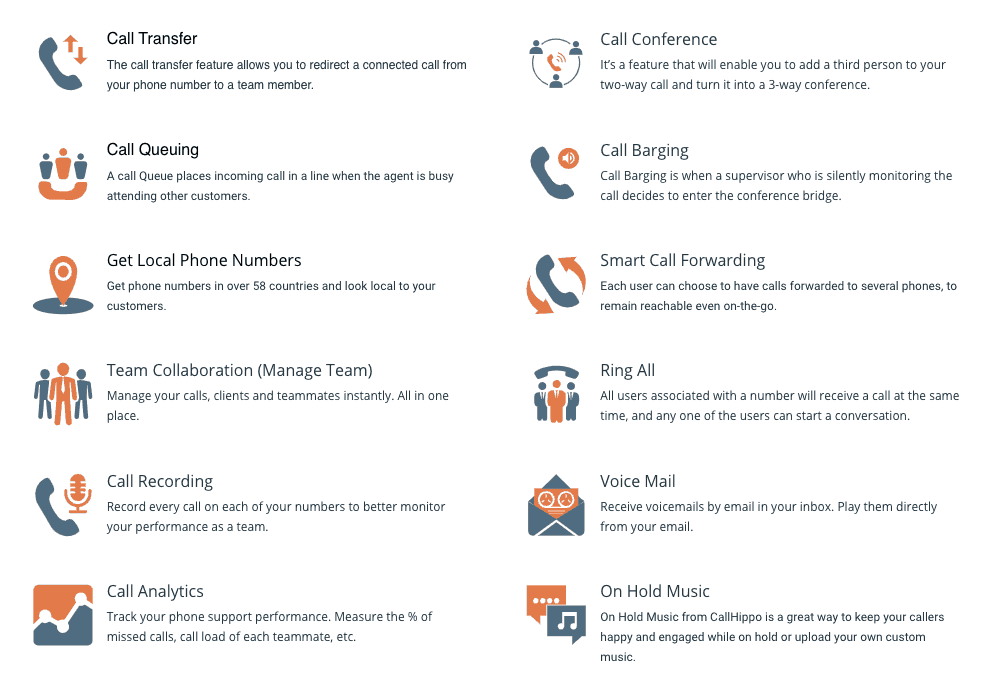 The virtual phone service routinely handles timezone detection, conversion, and advanced daylight saving time modification, thereby eliminating the confusion usually related to scheduling calls to different geographical different locations.
In a nutshell, time zone intimation is a great intelligent phone system feature that harnesses technology to ensure that you are well aware of your valued clients time zone.
5. Number Portability
Number portability is a feature that allows you to keep your old phone number with you wherever you go. You will not need to update your phone number even when you switch to a new virtual call system provider.
You can get the best phone service and enjoy unlimited mobility by retaining your old phone number without worrying about losing important clients due to the change in the contact number.
In addition, VoIP phone systems offer several other advanced communication features, including Smart Switch, Call Recording, ACD (Automatic Call Distribution), Call Queuing, Call Barging, Warm Transfer, Call Monitoring, Power Dialer, etc.
These elements work together to create the intelligent phone system– a comprehensive and ideal business phone system that every company should invest in for better bottom-line results.
Scroll down a bit to learn about the significant benefits of a virtual phone service.
7 Key Benefits of Using Virtual Business Phone System
The 7 major advantages of a online business phone system are listed below. The virtual phone service benefits enterprises by cutting various costs, improving team collaboration, and offering remarkable portability. Let's take a quick look at each of the benefits.
1.  Cost-Effective Solution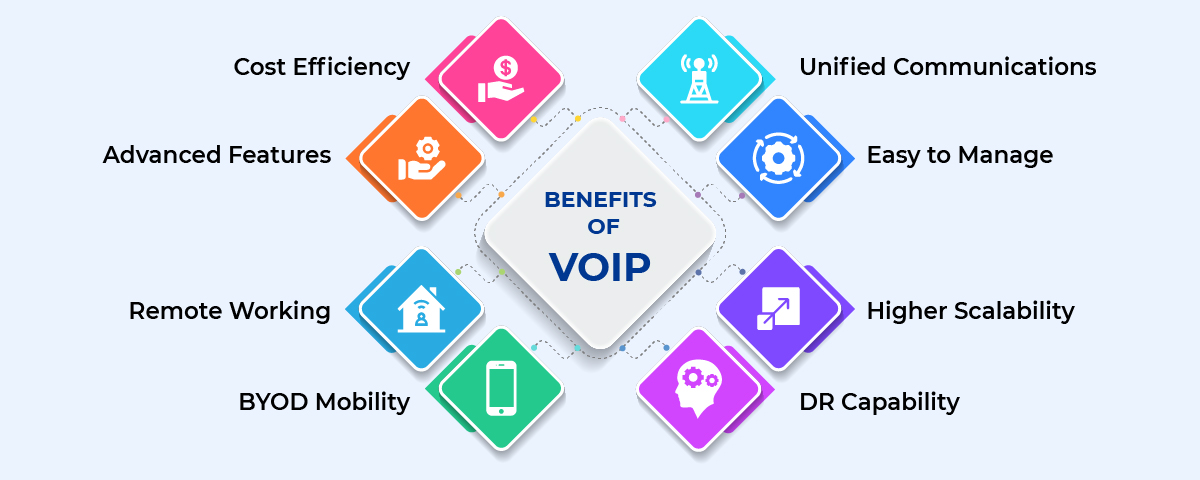 The first key advantage of an intelligent phone system is that it considerably reduces various costs, including installation, equipment, management, maintenance, and call costs. Calling international client through a VoIP phone system is substantially cheaper than calling from a traditional phone system.
2.
Exceptional Portability
As previously stated, since virtual phone solutions function via the internet, you can operate from anywhere. All you need is a good internet connection and an IP phone to answer client calls. The high portability eventually allows you to provide better client service, which improves customer happiness and retention.
3.
On-demand Scalability
The 3rd major advantage of a virtual phone service is better scalability. Since it is a cloud-based phone system, businesses can scale up or scale down services as needed. This will enable enterprises to only buy or pay for services they require. They can begin with a basic plan and progress to a premium package as their business grows.
4.
Help Portray Professional Image
Another key advantage of using a virtual phone service is that it helps your firm project a professional image. When you call from a toll-free number, for example, people get the impression that you are a reputable and well-established company. Moreover, the pickup rate greatly increases when you call client from a local virtual phone number.
5.  Maximum Uptime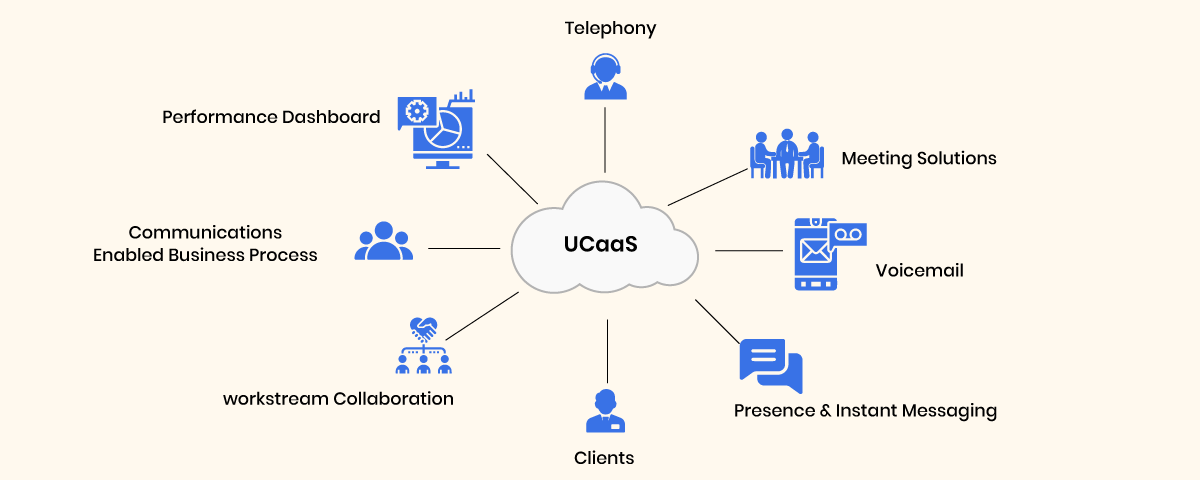 As explained previously, a virtual phone system operates through the internet. Therefore, every call you receive or make is transmitted through the internet. This means that the probability of network failure or poor connectivity is relatively low. Ultimately, this will ensure that your virtual phone service remains functional most of the time and that your operations are not disrupted.
6.
Innovative Features
As explained above, unlike traditional phone systems, modern phone systems provide a variety of advanced features and services. It offers a wide range of advanced communication functionalities, including IVR, Power Dialer, Automatic Call Distribution, Call Analytics, Call Routing, and more. These features eventually improve communication and help companies achieve their goal.
7.
Better Voice Quality
Another significant advantage of a business virtual phone system is improved voice quality. In addition, devices such as noise-canceling microphones and powerful audio compression technology enable IP phones and virtual call systems to offer decent voice quality.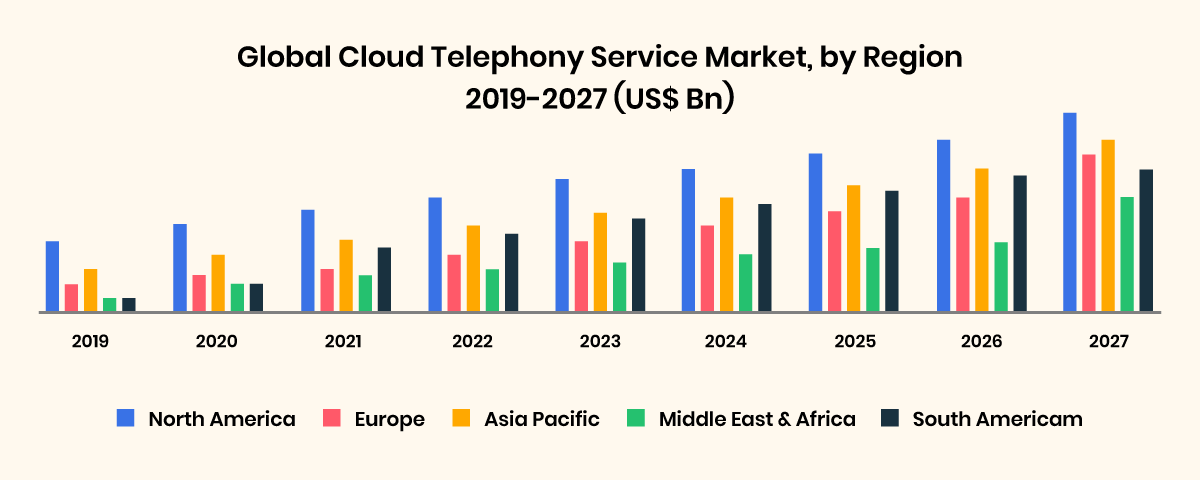 These are some of the primary benefits of implementing a cloud-based virtual phone service. However, besides these 7 primary advantages, it also helps businesses in multiple other ways, like enabling multitasking, building a unified system, increasing security, and more.
But, to reap these benefits, you must first choose the right virtual phone service provider that meets your company's needs and goals. Move to the next section to learn about the things to consider or questions to ask before making a decision.
10 Questions To Answer When Choosing A Virtual Business Phone Solutions
The following are the 10 questions you must answer before buying a virtual phone system. Each of these questions might help you narrow down your options and eventually pick the best virtual phone service provider.
Q. 1. Why Do You Need A Business Virtual Phone System?
Businesses need a virtual phone system for the following reasons:
VoIP is an affordable communication solution.

The system makes the workforce more productive.

Virtual phone service enables companies to portray a professional image.

You can scale the digital infrastructure as and when needed.

It offers exceptional portability, enhancing performance and work-life balance.
Q. 2. How Much Money Are You Willing To Spend On A Virtual Phone System?
The next thing you need to consider when buying a virtual phone system is budget. The budget you set directly impacts the technology or infrastructure you choose. If your budget is limited, you may be unable to get the virtual phone service you desire.
In such a circumstance, it is better to postpone the purchase until you have sufficient finances than to purchase a low-quality or wrong system that does not meet your needs.
Q. 3. Do You Require A Toll-free Number, A Local Number, Or A Vanity Number?
There are three different types of virtual phone numbers available: toll-free phone numbers, local numbers, and vanity phone numbers. These three numbers are distinct, and each has its own set of advantages and disadvantages.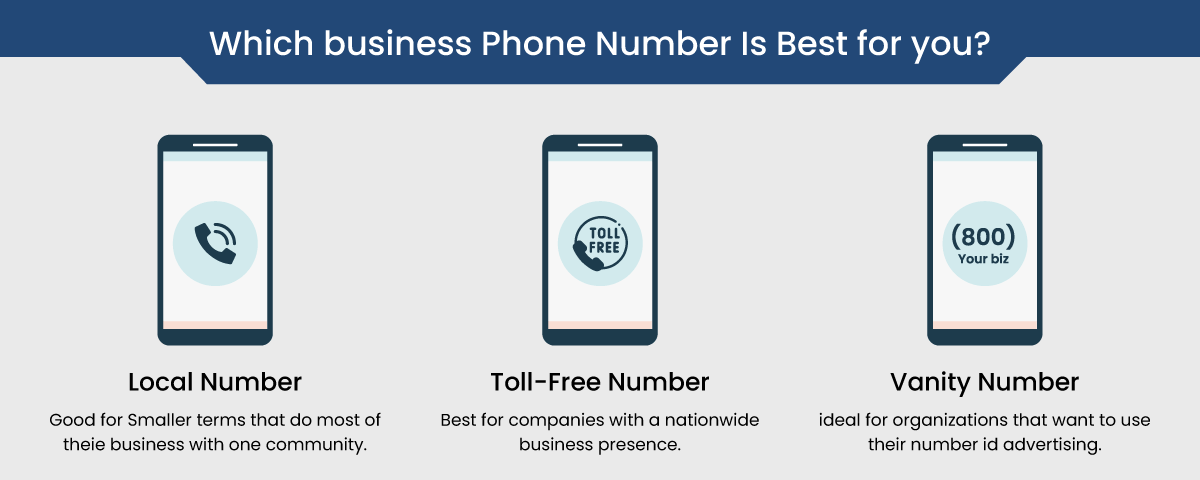 For example, toll-free numbers charge the business and not the caller, while local numbers have area-specific codes, and vanity numbers are easy to remember and can be personalized. Make sure you understand each of them thoroughly before you choose one of these numbers.
Q. 4. What Is The Return On Investment For A Virtual Phone Solution?
The return on investment (ROI) is an essential factor to consider when adding resources or technology to a business. Find out how the virtual phone service you're planning to purchase will help your company's revenue or how virtual phones will provide you with a competitive edge.
However, note that the return must be calculated over the long term because your team will undoubtedly need time to comprehend and make the best use of the system.
Q. 5. What Features Do You Require In A Virtual Phone Systems?
Unlike traditional phone systems, which just allow you to make and receive calls, intelligent phone systems include a variety of advanced communication features such as call queuing, IVR, call-forwarding, auto-attendant, report analysis, and so on.
But, since each virtual phone service provider offers a unique set of features, it is recommended that you make a list of all the features you require in your intelligent phone system and choose the one that offers the majority of them.
Q. 6. Which Virtual Phone Calling Package Should I Pick?
Once you've settled on a VoIP phone system, you'll need to pick on a calling package. Since there are no per-call charges with virtual phone lines, you will have to choose a plan with enough call minutes to cater to your needs.

Also, find out whether or not the service provider offers a carry-forward plan. That is, whether the unused minutes will be added to the next package or not. Find out the answers to all of these questions before you settle on a subscription.
Q. 7. Does My Team Have The Technical Expertise To Use Virtual Phone Service?
This concern must be addressed when purchasing a virtual phone system. For example, suppose you purchased a virtual phone number for your company, but what if no one on your team knows how to use it?! Is this an ideal scenario? Certainly not.
For this reason, begin training your team as soon as you start the purchasing process. Remember that no matter how good a virtual phone system you purchase, it is a total waste of money, time, and resources if your team does not understand how to utilize it.
Q. 8. How Would This Technological Transformation Impact My Business?
Find out how this virtual phone service may affect your business in the short and long run. For example, it may negatively impact the short term since operations may be hampered as you transition to new technologies. This is understandable. But, will technology bear fruit in the future?
Conduct a thorough study to find this answer. If the assessment finds that virtual phone service will provide you with long-term benefits, you must get one.
Q. 9. Am I Prepared To Grow The Team Or Hire More Personnel If Required?
As previously stated, a competent workforce is critical for implementing new technologies. For example, suppose you realize that your current workforce lacks the technical expertise required to run and maximize the use of a business virtual phone system. In that case, you should consider recruiting professionals familiar with this technology.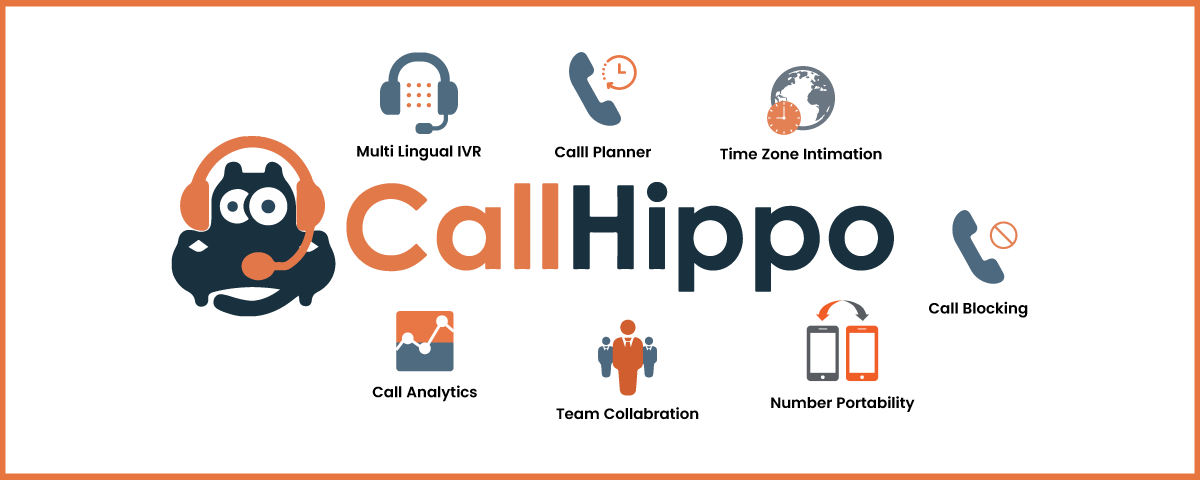 But do you have the funds to hire those extra employees? If you're on a limited budget, rather than buying a low-grade system, put the plan on hold for a while. Then, go for it once you have enough finances.
Q. 10. Which Virtual Phone Service Number Provider Should I Go With?
Once you have answers to all of your doubts and are convinced that you want to purchase a virtual phone system, it is time to choose the best business phone number provider. 
Finding the best virtual phone system provider is indeed a challenging task. However, you can blindly trust virtual phone system providers such as CallHippo since it is an affordable and sophisticated solution.
The last thing we need to learn is– how to set up a virtual phone service.
How To Set up a Virtual Phone System In 3 Minutes?
Setting up an intelligent phone system is much simpler than you might think and can be set up in a matter of minutes. All you have to do is follow the instructions below:
Step 1: Create an account with CallHippo and log in using your credentials.
Step 2: On the dashboard, click the 'Add Number' tab and choose the country you want to target.
Step 3: Filter the virtual numbers as per your preferences and choose the best virtual number from the number pool.

Step 4: Select a package based on your requirements and make the payment.
Step 5: Assign phone extensions based on your calling requirements or process workflow.
Step 6: Train your agents on how to use the virtual business call system.
Step 7: Record and upload your customized greetings.
Step 8: Start making and receiving phone calls.
That's all. However, make sure to add the users who will be responding to your calls to the system.
Also, we must bear in mind that the security of your intelligent phone system is critical as it holds all of the sensitive and personal information about your clients, and company as well. For this reason, it must be protected from malicious attacks at all costs.
Let's have a look at how to safeguard your virtual call system from cyber threats.
5 Security Measures To Keep Virtual Business Phone System Secure
The following are five security measures you may put in place to protect your modern business phone system.
1. Clustered Firewalls
Since virtual phone numbers have high availability and throughput and increased latency demand, organizations need to implement advanced clustered firewalls to ensure that their communication and users' data remain safe
One of the best safety measures companies can take to keep virtual phone service information safe is using clustered firewalls. It provides stability and prevents unauthorized access to data.
2. Intrusion Prevention Systems
Intrusion prevention systems are a helpful tool that monitors overall load and activity so that they can detect any sessions that go over the expected threshold limit. They are beneficial as they inspect data traffic packets and close connections instantly to prevent unauthorized system penetration, thereby protecting client's personal information.
3. Call Behavior Monitoring Algorithms
Call behavior monitoring algorithms is an excellent solution that identifies and analyzes typical call behavior to identify abnormal patterns. This technology is also very successful in finding any irregularities which indicate fraudulent or improper calls. The organization can then take appropriate security measures to stop those call routes immediately.
4. Access Lists
These are innovative security measures that can be taken to prevent information theft from VoIP phone numbers, as access lists help to lock down a customer's account to ensure that there is no misuse of data. The virtual phone service providers give access authorization for the VoIP phone system address listed to ensure that there is no identity theft.
5. Geo Limits
This is similar to setting up a call routing profile. Setting up geo limits for your virtual phone number allows access only from specific geographic locations and blocks or limits usage from all other locations – it places other geographic areas on a suspicious list and confirms the activity with the client.
In addition to these security measures, create a robust IT infrastructure that is impenetrable. You can also hire cyber security consultants to examine the system time-to-time to identify & mitigate any flaws in the network or system.
This brings us to the end of this comprehensive guide on virtual phone service. We are confident that this information will help you better understand various facets of the virtual call system, such as its features, functioning, and benefits, among other things.
The Bottom Line: A virtual phone system is one of the best technologies businesses must invest in for a competitive advantage. It benefits organizations in several ways, including cost savings, improved team collaboration, and higher customer satisfaction. However, to better comprehend the system, it is recommended that you learn how it works, what features it includes, and its application. Additionally, before buying one, you must examine the factors listed in the blog to ensure that you do not purchase the wrong product.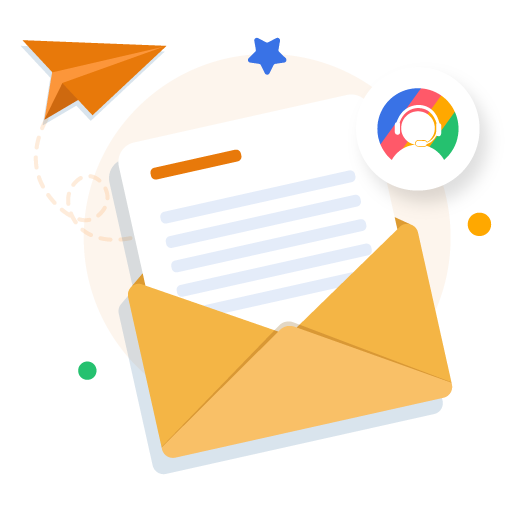 Let's Stay in Touch
Subscribe to our newsletter & never miss our latest news and promotions.

+21K people have already subscribed