Reading Time:
4
Minutes
Published :
May 14, 2020
Marketing is the backbone of your business strategies. More often than not, new business owners and startup entrepreneurs find their marketing strategies backfiring. It does not give them the results they want. Companies need to realize that marketing is a lifetime process. Just putting out a few ads and expecting sales is as lame as hoping to live on Pluto.
With an ever-evolving market, your tactics, and methods of marketing should also change. If you are looking for quick tips and statistics for your marketing strategies, don't worry. We have got you covered. In this article, you will learn X sales statistics and marketing strategies that will help your business revenue to skyrocket.
1. Create Video Tutorials
In this fast and ever-changing world, it's challenging to find fresh ways to attract your prospects. Drowned with hectic schedules, people always prefer watching a few-minutes long video over reading an article for twenty minutes! If you can convey your message through a video, then you have found the most potent selling tool for your product or service.
According to HubSpot reports, a video tutorial increases the conversion rates of your site by 80%, as videos are the most valued form of media in content strategy. People primarily use YouTube as a visual search engine. If you put your video on YouTube with your site, the chances of your product being discovered are massive. Over 90% of mobile users share videos with others, and around the same number of users say that product videos are a crucial deciding factor. By making step-by-step tutorial videos, you walk your customers with you, holding their hands and guiding them throughout the journey. 
2. Leverage Influencers
"Influencers have the power to connect with the audiences on a level that brands only wish they could."
These are the words of Emma Paye, a content marketing manager at Hawke Media. 
The best part about influencers is that they have already built trust with their fans. An influencer can be your salesperson if they promote your products and services. As they have a loyal following, people will listen to them. It creates brand awareness. Their followers will notice who you are, what do you do, and what do you offer. 50% of customers depend upon influencer recommendations for their purchases. You will be shocked to know that 6 in every 10 teens follow the word of influencers over celebrities. With the right influencer, your product is further likely to be seen by users that are already interested in your niche. 
3. Podcasts
Isn't it great that your customers can find you by listening to podcasts! Episode after episode, they get to know more and more about your business and services. Offering a podcast of your services to your customer is a brilliant choice as it accompanies them everywhere, whether they are on the go or doing their chores. 54% of the podcast consumers said that they are more likely to trust a brand they have heard on podcasts. Podcasts are a great marketing tool, as you can pay them when working on other browser windows, unlike YouTube videos or blog posts that demand your attention. If you wish to attract the Gen Z, then you must consider this option as one-third of millennials listen to podcasts.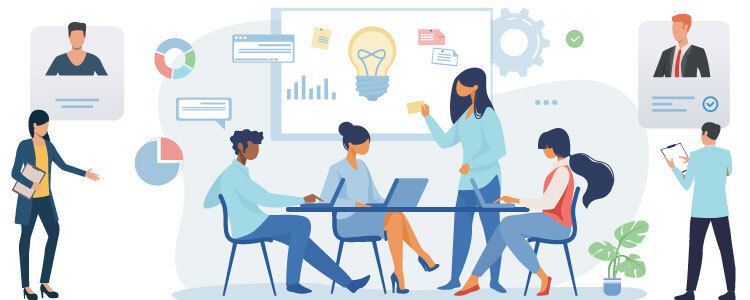 Marketing through social media comes in handy when you have a limited marketing budget and want to spend your money wisely. With an increasing number of people on social media, understanding how to sell your product on different social media platforms has become a necessity.  It is a useful tool in converting lead into customers. Let's say a potential lead lands to your site for the first time and knows nothing about your business. They can learn about the same from your social media content. 
Facebook is the most used platform after YouTube. Imagine engaging with people on such a big platform! With more people joining social media on a lookout for products, their reviews, and recommendations, you need to find which social platform has your target audience. 
Story users on Instagram crossed the 500 million mark last year. You can entertain more customers by adding fun polls, questions, and stickers on your Instagram stories to promote your product. Influencer marketing is another new trending way of generating leads. Influencer marketing can help your business improve its brand image and thus increasing overall
revenue.
Getting leads on social media is an accomplishment. 83% of people were willing to do business with the company if they got a reply to their tweet.  
The most crucial part of social media marketing is to choose the right platform for your enterprise. LinkedIn diverts over  46% of social media traffic to the company's website. Around 80% of social media B2B links come from LinkedIn.
5. Use Virtual Phone Numbers
Using virtual phone numbers for tracking your market strategy is a new trend. For instance, if you advertise your products or service with a virtual phone number on it, you can track all the calls made to that number. They also add a professional appeal. When you launch your company in a new location, you might want to build new business relationships. Local virtual phone numbers make it easier for customers to call for support, even if your company isn't where they are. 
Conclusion
The Pareto Principle says that 20% of efforts create 80% of results. Decoding it, 20% of your efforts in the marketing strategies will boost your sales by 80%. With this principle, always analyze your marketing styles and sales statistics to channel most of your money, time, and energy on 20% and get the most of what you want. It doesn't matter how large or small your company is unless you show the "human" side of your company to the customers. You need a fresh approach to marketing. Rework your plans with your marketing team and salespersons, keeping the above data and tips in mind. Incorporate these tips to generate more leads through your marketing efforts.