Business Phone System
Get Your Business Phone System In 3 Minutes!
Save money and never miss a call with CallHippo's business phone system
With CallHippo, you can buy a business phone system and have it up and running in less than 3 minutes from anywhere in the world. Powered by robust features, CallHippo's powerful phone system is one of the most comprehensive solutions for all your business communication needs.
Awards and Reviews
What Is A Business Phone System?
A business phone system refers to a multiline telephone system, typically used in business environments for better call management. It comes with a host of handy features including, but not limited to, call transferring, conference calling, call metering and accounting, and private & shared voice message boxes to elevate business communication, improving customer satisfaction, and enhancing overall productivity. Such systems project a professional image for your business, adhere to privacy guidelines, and help you stay connected to the entire world irrespective of your location.
Benefits Of A Business Phone System
Cost-Efficiency
It routes call using the Internet. As a result, you can say goodbye to messy wires, complex instruments, long-distance carrier charges, and expensive hardware.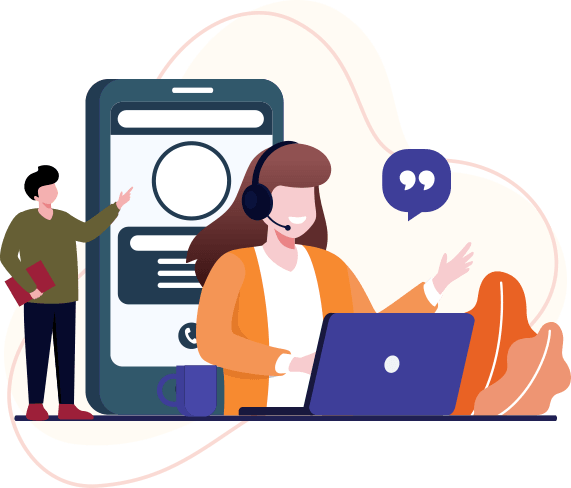 ---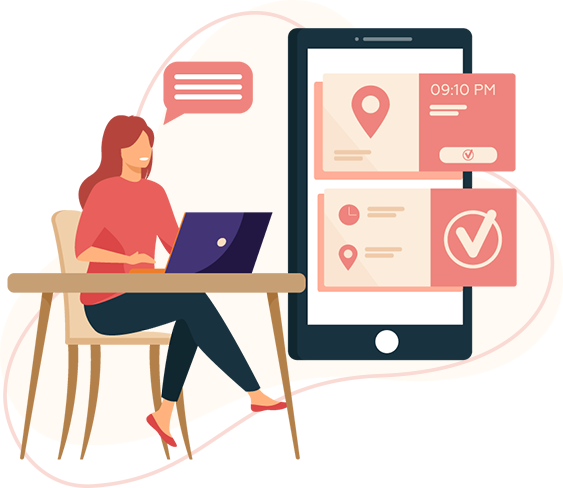 Service Mobility
Business phones do not tie you to a specific device or location. You can forward calls to your phone or use an app to make and receive calls on the go.
---
The Versatility of Features
By using a business phone system, you can multi-task and be more productive. It enables you to access and share information effortlessly during calls.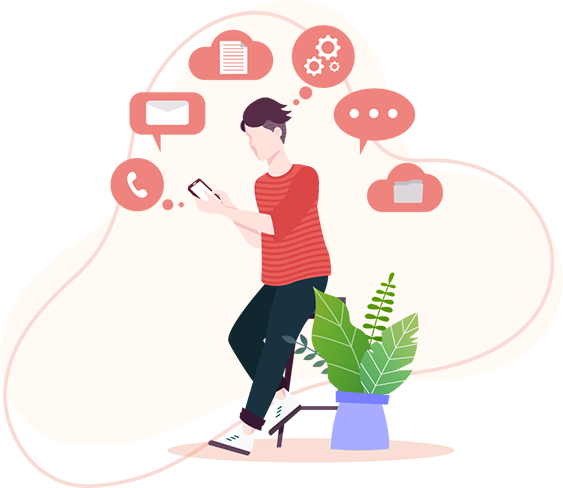 ---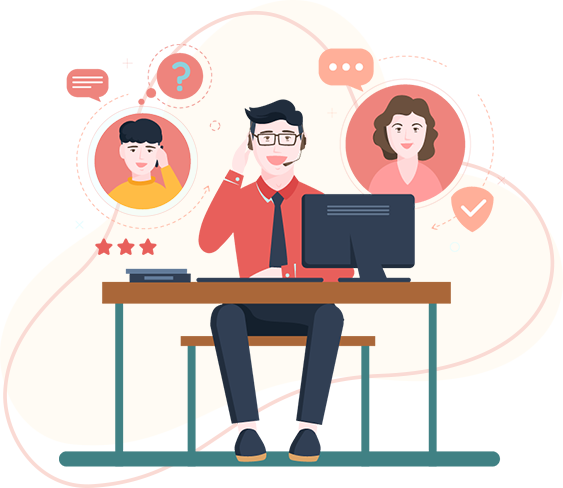 Simple Conference Calls
Get call conferencing as an added benefit to the services that you've already paid for. With VoIP, your video conferences get easier.
---
Efficient Client Interaction
Choose where your calls get routed and how. Interact flexibly via multiple channels and networks, and share important documents instantly with e-fax.
---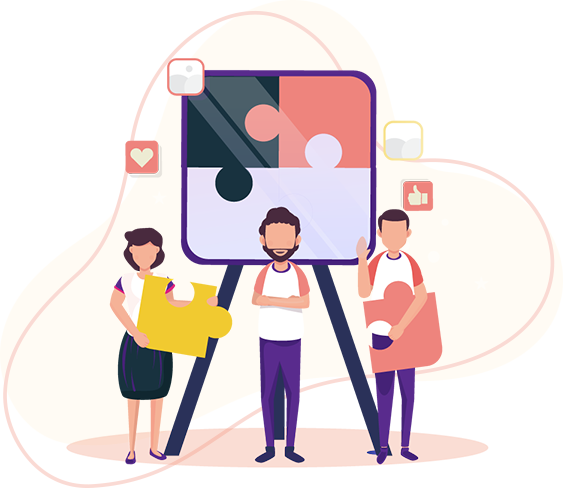 Reliable
Have the freedom to opt for where your calls are forwarded, when, and how. Improve customer reach with advanced call-forwarding and connect via desk phone, mobile, or laptop.
Features Of A Business Phone System
Bid adieu to manual dialing forever. Deliver your daily calling commitments like a pro with CallHippo's super-efficient power dialer function that automatically dials from an uploaded list of numbers for each campaign, thereby improving productivity and saving time.
---
Improve call connectivity with the ability to choose between multiple telephony providers before placing a call. Say goodbye to all your call connectivity issues and empower your agents by giving them the flexibility to choose the best provider according to their needs.
---
Improve your chances of gaining success by knowing the best time to call your global customers. Know the exact time zone, country, date, time, and validity of the numbers before you dial through global connect. Find out the right local time and customize your approach before every call for a better impact.
---
Forward all incoming calls to an alternate number at your convenience! Get your calls forwarded to your phone number after office hours or jump it through a series of phones, all without your callers knowing. Get seamless and smart call forwarding with CallHippo!
---
Redirect connected calls from your phone number to a team member as per your needs and convenience. Improve customer satisfaction and save organizational time by transferring calls to the right person in the department.
---
Get more done through the power of collaboration. Join calls instantly and provide better resolutions through call conferencing. Brainstorm, ideate, and collaborate from anywhere and reach your goals quicker. Be on the same page with your team and customers.
---
Handle peak hours like a pro with CallHippo's call queuing feature that lets you keep customers engaged with personalized messages. No more hiring of additional agents is required to handle heavy call flows. Calls are queued one after the other, and customers are kept informed of any delays.
---
Enhance your agent's performance, customer satisfaction, and call quality simultaneously using CallHippo's call barging feature. Listen to the calls live and get an opportunity to guide your agents, intervene, and offer better resolutions to your customers from anywhere in the world.
---
Improve your team's performance by listening to call records and analyzing them. Record every call on each of your numbers to better monitor your performance as a team. With better productivity, better-performing agents, and easy integrations, you win on every front.
---
Greet your callers with personalized voicemail messages and leave a lasting impression about your brand. With CallHippo's unlimited voice mailboxes, every number would have a different voicemail, ensuring that you never miss a call.
---
Track your support team's performance and gain key insights on where improvements are required. Identify your team's strengths and weaknesses, measure the percentage of missed calls, call load of each teammate, and stay ahead of competitors with call analytics.
---
On-hold music from CallHippo is a great way to keep your callers happy and engaged while they are on hold or being transferred. Create customized messages, inform callers about the latest offers, and make them feel connected.
How To Set Up A Business Phone System?
With the advent of VoIP-based business phone systems, chunky phones, tangled wires, and astronomical phone bills have now become a thing of the past. All you need is a stable internet connection and an internet-enabled device and you're all set to start calling!
Here is a stepwise guide to setting it up:
01
Select the Right Phone System
First things first, choose the right service provider. CallHippo is a trusted service provider to several companies in over 50 countries across the world. Sign up with us and complete a few easy steps to have your contact center up and running in under 3 minutes.
02
Choose Your Business Number
Once you have signed up with CallHippo, you need to choose a business phone number. Choose a local phone number to create a local market identity in the country of your choice, or choose a toll-free number so that your customers can call you freely without worrying about pesky call carrier charges. Surveys have found that almost 97% of customers recognize '800' numbers as toll-free numbers and do not hesitate to call them.
03
Identify Your Preferred Devices to Host the System
As you already know by now, you do not need any additional hardware or equipment to use CallHippo's business phone system. All you need is an active internet connection and any smart device such as your phone, laptop, or tablet.
There are, however, some headsets that are designed and sold exclusively for cloud-based phone systems. These devices improve the call quality significantly and lend a more professional look & feel.
Get in touch with us to learn more about purchasing and leasing these customized hardware sets!
04
Add Extensions for Your Employees
Set up individual extensions for various employees and executives at no extra cost. You can also create department extensions for larger offices. This means that your business will have a central phone number, in addition to different extensions for specific agents and departments.
Pro Tip: You can set up your IVR to let customers route themselves to the correct agent or department, even when they do not know the extension.
05
Select and Pay For Only The Features You Need
Every business has its own unique needs. There is no point in paying for features you will never use, especially if you are a small business. Cloud-based business phone numbers offer a wide range of features that you can integrate with your business phone number. CallHippo allows you to choose the features you need so that you can create a customized solution that is tailored to meet the specific needs of your business operations.
06
Start Making And Receiving Calls
That's about it! It's that easy with CallHippo. With all the aforementioned steps, you're all set to start making and answering calls.
How Does A Business Phone System Work?
Unlike the traditional PBX systems, a Business Phone system does not require copper wire connections to operate. They operate on VOIP - Voice Over Internet Protocol - a technology where systems exist virtually over the cloud. With VOIP your analog voice calls are converted into packets of data in the cloud and can be routed to any location/ smart device with a decent internet connection.
In simpler terms, a business phone system does help businesses connect with their customers like the PBX systems, but with a superior cloud-based technology, opening a room full of opportunities for businesses to scale.
Customer Opinion About Our Service
Dashboard is Extremely User-Friendly
The dashboard is extremely user-friendly, they have really good support to answer questions when needed – must appreciate quick response I get for anything – and the pricing is super very affordable.
Jason Brueckner
GooglePlay
Perfect phone assistant for small businesses
There is absolutely no confusion concerning the price, you get the set and the features you paid for. In fact, they are pretty straightforward in every sense, providing awesome service whenever necessary.
Andrew H
Capterra
Great tool for small business that want to look more professional
I like the tool because it is easy to use, it allows me to be connected to my telephone exchange from the country or place that I am, which allows me to speak with my clients easily, safely and clearly.
Milthon R
Capterra
Excellent Customer Support Team
CallHippo has truly a wonderful customer support team. My team received great help from the support team right from the beginning of the CallHippo adoption.
David R
Capterra
Previous
Next
Frequently Asked Questions
A business phone system is a multi-line telephone network that facilitates the handling of large call volumes and offers advanced features for inbound or outbound call management. Such systems can range from a few telephones to a large and complex private branch exchange, depending on the type of organization and its unique needs.
Business phone systems can be broadly classified into three categories namely, KSU (the basic phone systems), PBX (private branch exchange) systems, and VoIP (Voice Over Internet Protocol) systems. Out of the three, VoIPs are the most advanced systems that help users connect from anywhere and by using any device with the internet.
Setting up a business phone system is easy if you have the necessary BPS software installed. Once you log in to the admin dashboard and set up your business hours and days, you are ready to configure team extensions and voice mail. Align your team members, design your call flows, and you are all set.
The definition of the best business phone system varies depending on the type of business you have and its unique requirements. However, factors such as the type of clients you cater to, your business objectives, revenue streams, integration, and the features needed can help you decide on the best business phone system for your needs.
The price of a business phone system depends on the features and services that you choose. While a basic plan would cost you around $14 per user/month, the price of premium systems could range between $24 and $35 per user/month. Also, there are several add-on features such as voicemail transcriptions, custom caller ID, and call tracking analytics, which can be availed for an additional monthly charge.
Setup Your Phone System In Less Than 3 Minutes