Call Analytics
Renovate and assess the efficiency of your existing marketing policy with CallHippo's bespoke Call Analytics feature. Track records on call volume, call duration, routing of incoming and outbound calls all with the click of a button! Sign up now.
Optimize Your Sales Process & Make Data Driven Strategies With Call Analytics
What Is Call Analytics software?
Call analytics uses the power of artificial intelligence to capture data from phone calls in contact centers. Apart from being able to find out callers' details like phone number, name, and the advertising source that drove the call to the contact center, call analytics also helps identify if the caller was a genuine lead. It also helps advertisers understand the product or service their prospects need and if they were converted to customers by the end of the call.
Call analytics software is extensively used by marketing teams to find out what prospects need and expect. The insights received from analytics also help improve the performance of agents and find out their shortcomings. If utilized correctly, call analytics can help in improving the effectiveness of ad campaigns and improving conversation rates. Since analytics identifies both the positive and negative aspects of a call, companies can use the insights received to target prospects with ads based on the contents of their interactions.
What's So Great About Call Analytics?
Well, to cut a long story short, phone-call analytics lets you govern a lot of stuff about your marketing policy. It determines if it is working and if your clienteles like your service. It concludes if your workforces are managing things the way they should.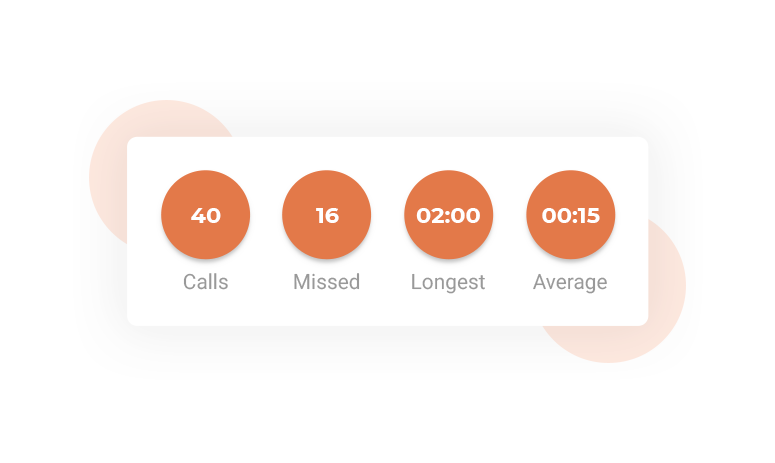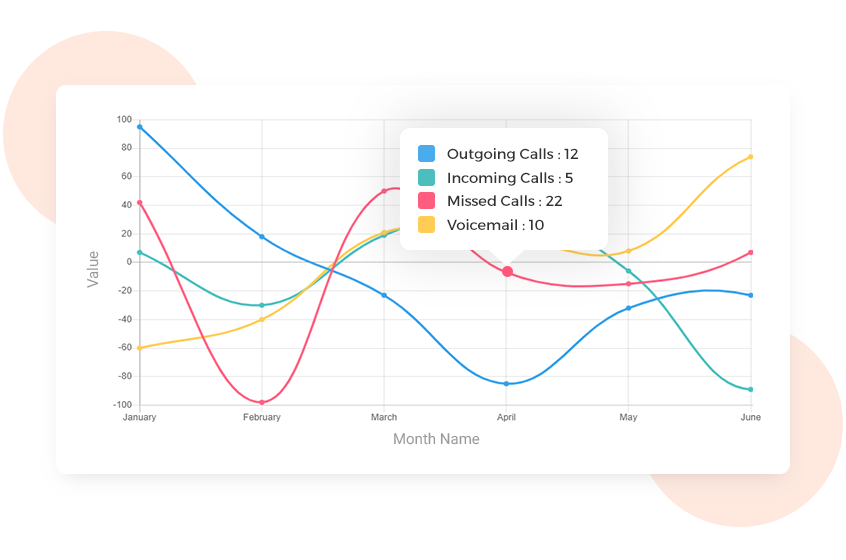 What are the potential benefits?
Call analytics technology lets you recognize sources of incoming calls that your company acquires.
The broader view offered by a cloud-based speech analytics package sanctions for better-quality and precise insights into client behaviors.
With cloud-based speech analytics, it is probable for companies to upsurge or decline levels of usage as needed.
Phone call tracking enables making more ingenious assessments for real-time phone tracking dashboards.
Prospective customers who call in response to your marketing and sales determinations must be in emphasis to conduct greater sales. This can be done by call analytics. To know more about the benefits check out our detail guide on call analytics and its benefits. 
How Call Analytics Software work ?
Call analytics software works by assigning traceable phone numbers to your individual marketing channels. These numbers help capture various details about callers as soon as a call takes place. This includes their names, contact numbers, geographic location, and how they were convinced to make the call. The software also analyses the conversations in the call using speech-to-text software, which helps identify the words spoken. The transcribed conversation is then analyzed by AI to find out the following:
What kind of products/services do callers need?
What is their reason behind using a service or product?
What was the outcome of the call?
The data derived from call analytics is converted into reports using software. Advertisement teams utilize the data to analyze trends, measure performance and improve their services based on the needs of their prospects. The data derived can be used to personalize digital ads for users and improve customer relationships through integrations with CRM tools. The data accumulated can help firms make more conversions at lower costs and improve their training.
Call analytics not only tracks phone conversations but also monitors interactions via social media, emails, and other support channels. This not only helps improve the performance of all communication channels of a firm but also aids in the acquisition of more data that can be used to improve customer experience, decision making, and demand forecasting. Call analytics solutions often work in tandem with leading ad platforms, martech tools, CRM solutions, and contact center tools to offer a unified interface for gaining insights and improving marketing efforts.
Frequently Asked Question
How can call analytics help your business?
Call analytics is a must-have business tool that can improve bottom-line results by measuring important call metrics and identifying trends. It helps marketers understand customer requirements better to improve their product and service offerings and improve service quality.
What industries should use call analytics solutions?
Call analytics solutions are helpful for any industry that relies on inbound calls for operations. Some industries that frequently use call analytics include B2B marketing, e-commerce, financial services, healthcare, automotive, and tourism.
What data can call analytics capture?
Call analytics can provide real-time business insights and track metrics such as:
Campaign, keyword, advert, or webpage that led to a call
Day and time of the call
Call duration
Caller's name and phone number
Monitor if the call was answered or went to voicemail
Call abandonment rate