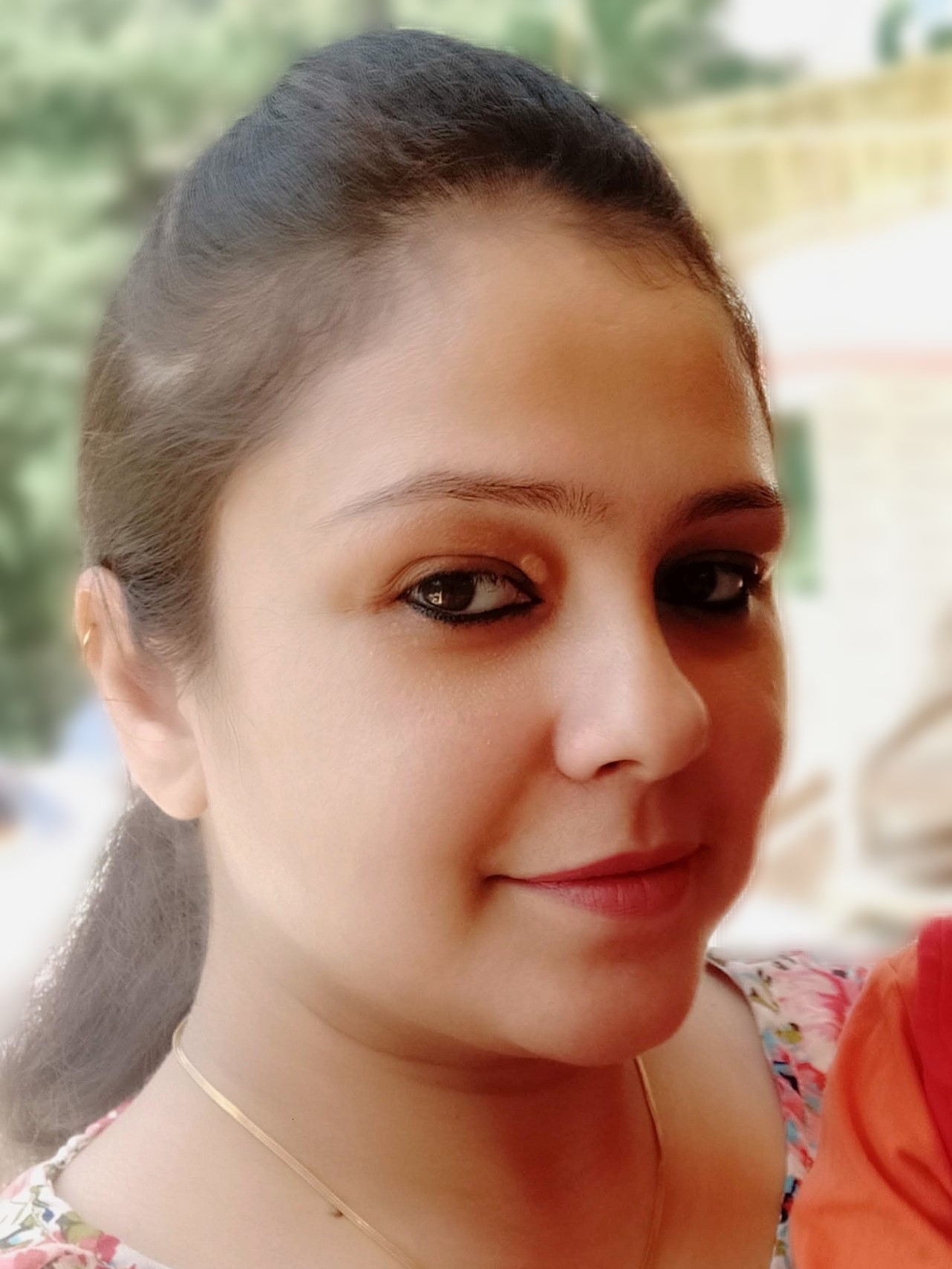 Date: January 10, 2023
'Productivity tools', as the name suggests, are the means of refining and upgrading the qualitative as well as the quantitative aspect of any task, workforce, or even machinery. Today companies like SoftwareSuggest, Netflix, Boiler Room, and more owe a lot of their success to some of the best productivity software options available in the market. And why not? After all, the application of IoT tools has elevated productivity by 46% and worldwide 75% of the organizations aim at increasing their list of productivity tools in the years to come. 
Therefore, if you are someone who is experiencing a mismatch in his input and output towards productivity, this blog is for you. And, if your areas of work revolve around business phone systems, speech analytics, call tracking, and voice broadcasting, then undoubtedly your resourceful solutions are here on this page. So lets, begin.
What are Productivity Tools?
Productivity tools are the apps and services or the software programs that boost the current functioning of an individual or machinery for better results in less time. 'Productivity management tools' is a better name for such software programs that are aimed at removing or reducing the ambiguity in your work process and help you reach goals faster.
What is the need for productivity tools?
In general words, productivity tools are needed to better efficiency and streamline the process of any sort of work. But, there are some specific benefits too, which are listed here below:
To improve the work quality:
The major benefit offered by any productivity tool is the improvement in the overall quality of work. By the term overall, we mean the betterment in the task execution, communication, coordination, and deliverables.
For centralized access of data:
Productivity tools are the software applications that allow the data and information related to any project to get centralized on a common platform. This allows people seated in remote areas to access the information conveniently, and the works keep going with no time-lapse moments.
For safety and security of important data and files:
For projects which are of high security and which do not appreciate any unauthorized access, the breach of data can cause a serious problem. But when any productivity tool is used, the information gets secured digitally and only authorized people can have access via any form of the passcode.
For integration and communication:
The upsurge in the work from home and remote work culture has proven that there is a major need for transparent and real-time communication between all the people, for smooth execution of work. And productivity tools exhibit the prime features of integration and communication. When the software is cloud-based, it further leverages the benefits by providing real-time updates and information.
For ease of remote supervision:
With productivity tools well integrated within the system, there is no need to personally visit each person to supervise the task. Supervision and feedback can take place online too. Management can create goals and assign targets to individuals digitally. With every update of information on the commonly curated platform, the supervisors can also track the performance of each member.
For ease of online report submission:
The best part of using productivity tools is that reports can be submitted online from remote places, too. This means that employers and the employees are now free from the excuse of delay in report submission because of time-discrepancy, etc.
Types of productivity tools
Now that we have boasted about the perks of productivity tools, you must be eager to add one to your system. But, with the plethora of options available on the platter, it's not an easy task to choose the best productivity software. Therefore, we have categorized the massive list of productivity tools based on certain details, like productivity management software, personal productivity tools, productivity tools for freelancers, web productivity tools, etc.
Productivity tools for time management
Productivity tools that are specifically curated for time management keep track of the time spent by each employee or each team on any specific project or assigned activity. It also measures the number of productive and non-productive hours spent on the task. Time tracking or management productivity tools ensure that there is 100 percent timely utilization of resources, there is no bottleneck situation, and that there is sufficient data to ensure maximum productivity. With the use of time management productivity applications, it becomes easier for the managers to assign time targets, deadlines to clients and also identify any loopholes in the proper execution of tasks.
Productivity tools for team management
As a team leader, it's your responsibility to choose the most appropriate team management software for your members. A well-shortlisted software ensures that your team members are comfortable using it, it serves the purpose of its selection, it easily gets integrated with other productivity tools and applications in the system and, finally, it is remotely accessible. The team management productivity tool ensures that every member of the team is well acquainted with the roles, responsibilities, and deliverables of the other team members.
Productivity tools for project management
Project management tools ensure that all the project members are on the same page when the project takes place. The tool ensures that there are real-time updates, mention of goals and targets, individual responsibilities, and proper integration. A complete biography of the project is available online for anywhere and anytime authorized remote access.
Productivity tools for email and web management
If you don't want to miss those urgent emails and web updates, then make use of the email and web management productivity tool. It categorizes and prioritizes the emails based on the categories like personal email, social email, spam, etc. Although emails are not the most effective way of communication, they are still a preferred means of documentation and records. Therefore, tools have been crafted to handle emails much efficiently.
Productivity tools for calendar management and scheduling
When companies outsource the work from multiple sources or freelancers, then they prefer the use of calendar management and scheduling tools. Such tools mention the task, its highlights, the work in progress status, and even the deadlines. There is space for comments and feedback, too. Managing editorial calendars can get complex when there are too many managers involved in it. Scheduling sheets help plan and share long-term goals and targets of the team too. It also helps to subdivide the tasks over a long and short span of time. 
Productivity tools for performance enhancement
Performance management tools are specifically curated to enhance the performance of individuals, teams, and companies as a whole. The performance of the member or team when is measured accurately helps to identify the employees who perform superbly well and those who underperform. As a result, the ones who perform splendidly well are motivated with extra perks and benefits. Such tools also provide a graphical presentation and pictorial insight of the performance, for better and in-depth understanding.
Productivity tools for simplification of work
Productivity tools for simplification of work help you get rid of unproductive tasks. It automates the tasks which require minimal human involvement and are done to be done on a repeated basis. Once programmed the routine tasks to get automated and executed all by themselves, while the human resource gets time to focus on other significant tasks of the company.
Productivity tools for better communication and coordination
With the widespread of the hybrid work culture, it has become essential for the companies to ensure there is a regular flow of communication and proper coordination amongst employees, irrespective of the employee base. Such software applications are significantly cloud-based and so are updated on a real-time basis. Every authorized person can have access to the information shared, from anywhere at any time.
Productivity tools to better concentration on work
With the upsurge in the work from home culture, there has been a parallel rise in the distractions which prohibit a worker from flawlessly executing his tasks. Although not much can be done digitally to keep physical home distractions at bay, productivity tools have come up with solutions to keep you distant from digital distractions. So when a person is working on any project online, he can block all the unwanted social media notifications or even unwanted phone calls. It helps create a distraction-free zone so that productivity does not get interrupted.
Names of the best productivity tools for your business
1. Enthu AI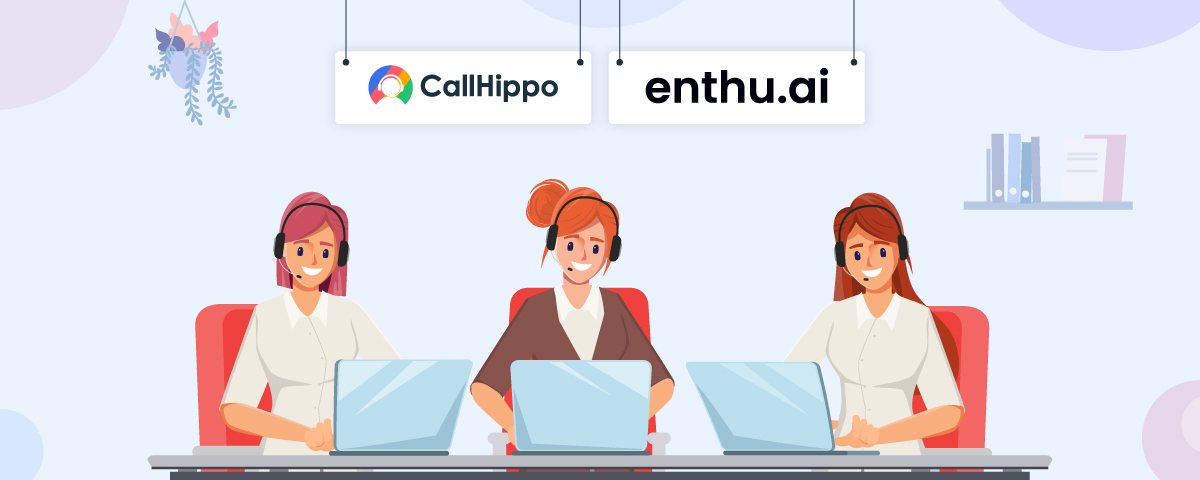 With automation and AI (artificial intelligence) as its key attribute, Enthu AI is amongst the most preferred productivity of call centers and communication-dependent projects. It betters the means of flawless customer management, even in the physical absenteeism of the human professional. Its key features are:
Provides 100 percent accuracy in results.

Provides proper monitoring and in-depth analysis of every call.

Allows exhaustive call filtering based on multiple parameters.

A library of calls is maintained for future reference and case study.

Is highly flexible to onboarding support, zero minimum agent commitment, or annual commitment.

The set of advanced features comprises – caller history, call ignores, download transcripts, and speaker labels.

The security-specific features are auto-deletion, enterprise-level transcription, IP whitelisting, and PII redaction.
2. Appy Pie Connect

 
Appy Pie Connect is a workflow automation tool that helps individuals and businesses integrate commonly used applications. This facilitates the automatic transfer of data so that users do not have to toggle between platforms to enter data manually. Integrations such as the mindbody integrations allow users to set up triggers and responses to simulate existing tasks. 

Can be integrated with over 600 apps and services.

Being a no-code application, users do not have to write complex codes.

Offers affordable pricing plans suitable for SMBs.
3. Airtable
If coordination is the productivity element you are in search of, then Airtable is your final resort. This productivity application comes in various forms and pricing brochures. For just the essentials to deliver to its user, Airtable comes at zero fee amount. But thereafter, as more and more attributes get added, the price plans also keep upgrading. It comes with a specific set of solutions for marketing, human resource, operations, product, sales, and finance. Its list of features is inclusive of:
Great connectivity for data, teams, and workflow.

No-code apps.

Ease of customization for every team member with entire relevant information intact.

Ease of synchronization of entire data spread across the organization.

Pre-designed templates and intuitive designs.

Highly integrated, extensible, and supportive.
4. Slack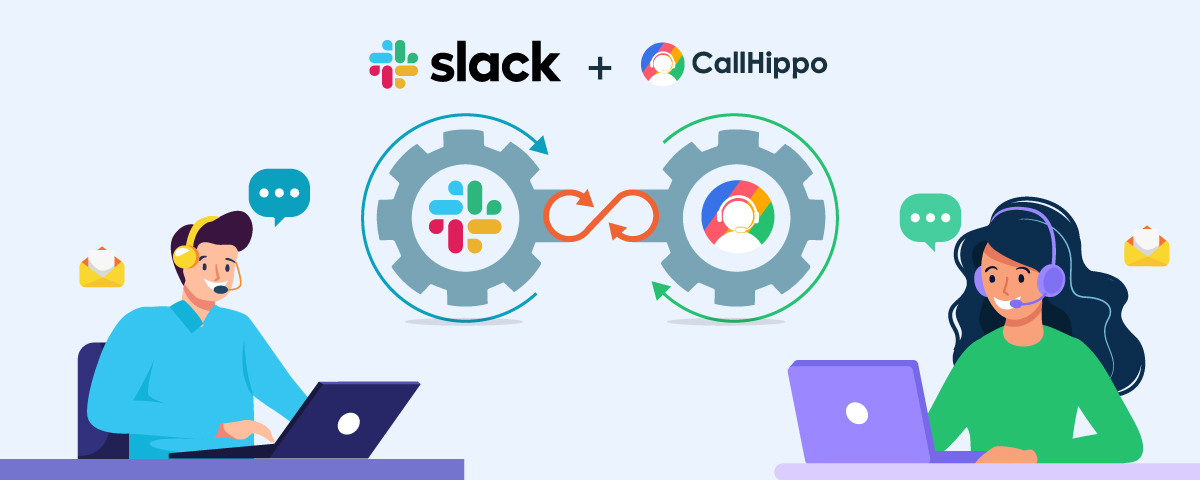 Slack is a productivity tool that helps in proper coordination and communication amongst team members. It ensures that all the messages, files, documents, and work updates are in one place, for easy access by individuals. It also helps to customize the notifications, time, and how to work at your ease. It simplifies and also makes digital communication more engaging with the use of emojis. Its set of features are:
Ease of collaboration with team members.

Enables voice and video calls apart from messaging.

Streamlines and integrates applications.

Automates communication and other repetitive tasks.

Enables easy search and file sharing.

Can easily be used for teams of any size.
5. Confluence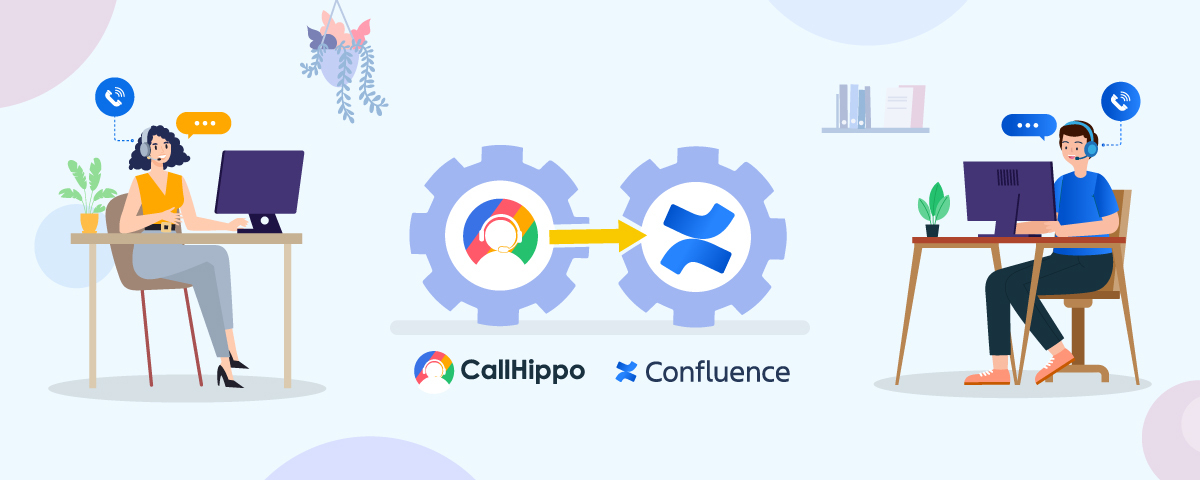 Confluence is a collaboration-based productivity tool. It helps define and share project requirements, assign duties and keep track of the tasks. This powerful collaboration tool is equipped with the below-mentioned features:
Pre-designed solution for repeated tasks.

Easy documentation and sharing.

Proactive feedback sharing.

Organized workspace.

Digital file-sharing.

Comes with the ease and flexibility of text edits.

Provides enterprise-level support.
6. 

Scribe

Scribe saves you 20+ hours a month in explaining, training and answering "quick questions." Talk about a productivity boost!
Scribe is an SOP generator that writes your processes for you — complete with steps and annotated screenshots. Turn any team's best practices into visual instructions just by clicking the extension and going through your workflow. Scribe's standout features include:
Unlimited, auto-generated step-by-step guides.

Customizable text, steps and images (plus GIFs)!

Fast and easy universal edits.

Easy-to-organize dashboard, plus link-share and embed. 

Integrations with 100+ tools. 

Engagement insights. 

Browser extension (Free) and desktop app (Pro and up).

Company branding for client-facing guides (Pro).
7. Microsoft Teams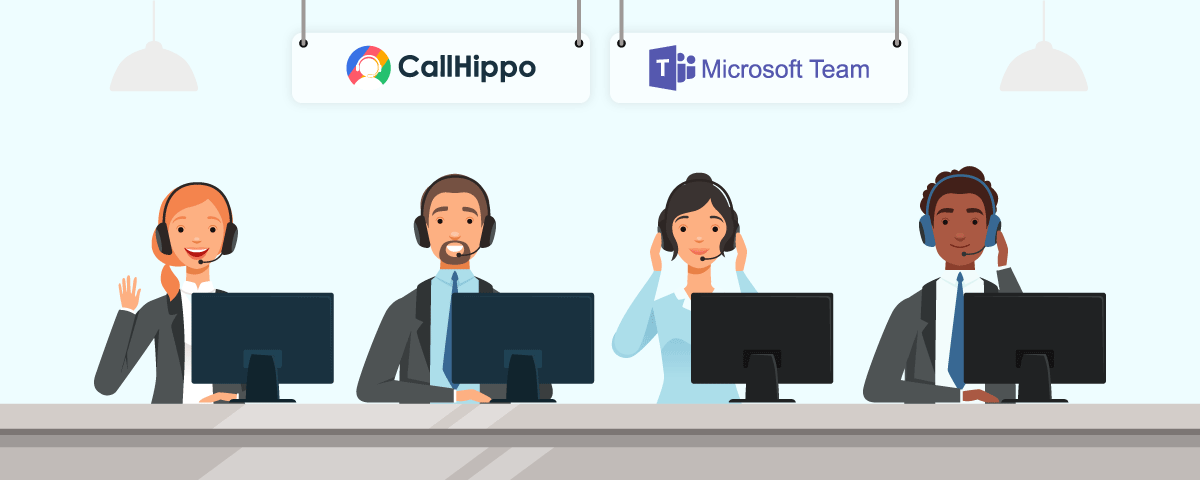 Microsoft is a collaboration tool that brings together all the team members on a common digital platform. Members here can have video interaction too. They can share files, documents, ideas, and more. Members can retain chat history for future reference, and share it whenever needed. There are online recordings and documentation, with no limit. It's amongst the most popular and widely applicable productivity tools. Its other set of features includes:
Applicable across home, education, business, and enterprise level. 

Comes with different plans at different prices, starting from the basic free plan.

Provides a highly secure work environment, too. 

Documents can easily be shared with access only to authorized people.
8. Asana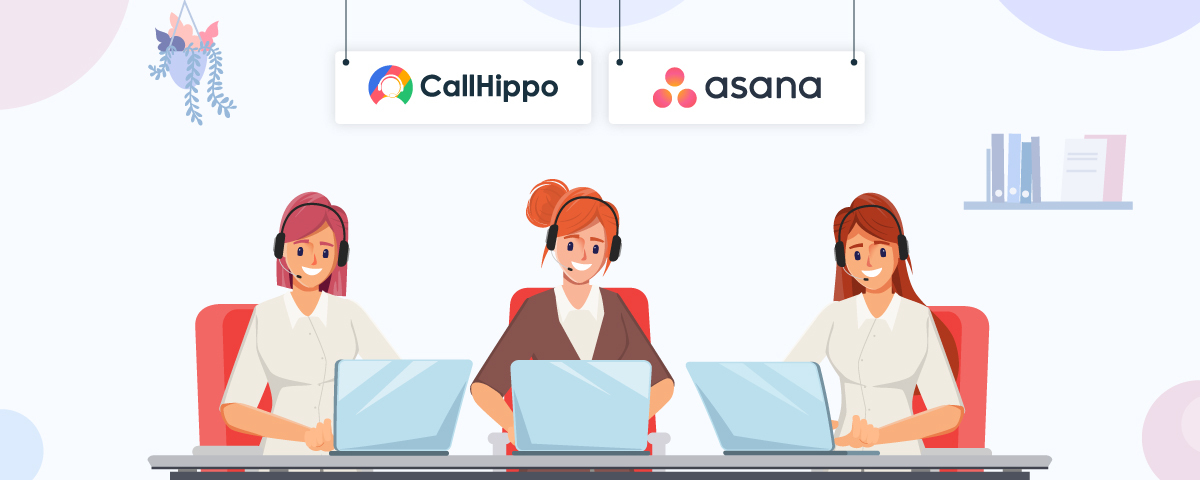 Asana is a powerful project and works management tool. It helps in easy and flawless coordination and communication. Its dashboard provides an overview of the timeline, lists of activities, and various boards. It automates the routine tasks of your company. Its boutique of features include:
Provision for proper workflow management.

Helps to design analytical charts for in-depth understanding.

Monitors and reports the key achievements on a real-time basis.

Provides redesigned forms and templates.

Comes in the form of mobile and desktop applications.
9. Calendly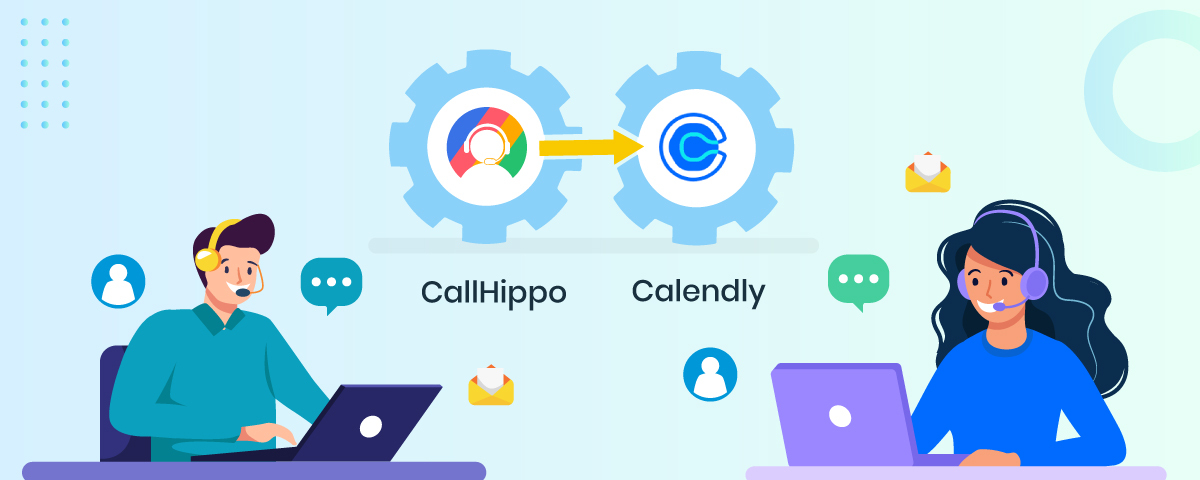 Calendly as a productivity tool helps in free appointment sharing. It is equally effective for individuals, teams, and enterprises. Sales, recruitment, education, and other sectors often make use of Calendly for team scheduling, availability preference, and more. Its plethora of features include:
Automation of communication before and after the audio/video meeting.

When Calendly is added to the desktop, it gets integrated for streamlined scheduling.

One can also find meeting polls with the presence of attendees.

With its access to both web and mobile, one gets notified on a real-time basis and this avoids any sort of delays. 

Streamlines payments and events.

A helpful tool for better customer relationship management.
10. Trello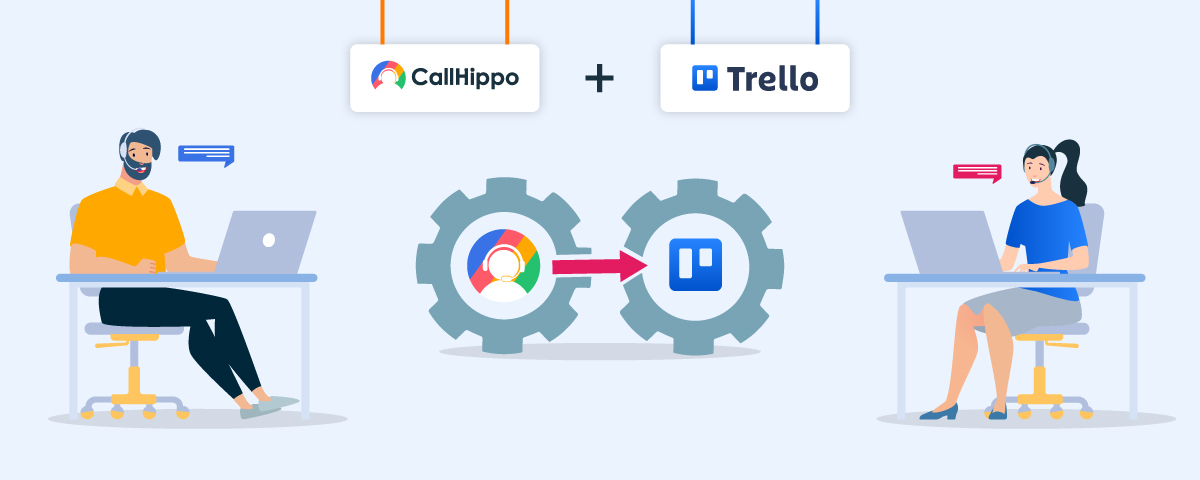 Trello is a flexible work management tool. Its cards are communicative of the task assigned, to-do list, work in progress, deadlines, and more. When given access, individuals can understand the complete status of the project on one view of the dashboard. It sets the milestones and helps individuals achieve those milestones by giving them notifications and updates. It is often used by marketing teams, project management, startup firms, freelancers, and more to streamline their activities. Its list of features includes:
Easy labeling, tagging, and commenting.

One can attach files to it when needed.

Comes with a mobile-friendly display. 

Ensures ease of upload on Google drive, local devices, and dropbox.

Provides automated notifications on email too.
11. Customer.io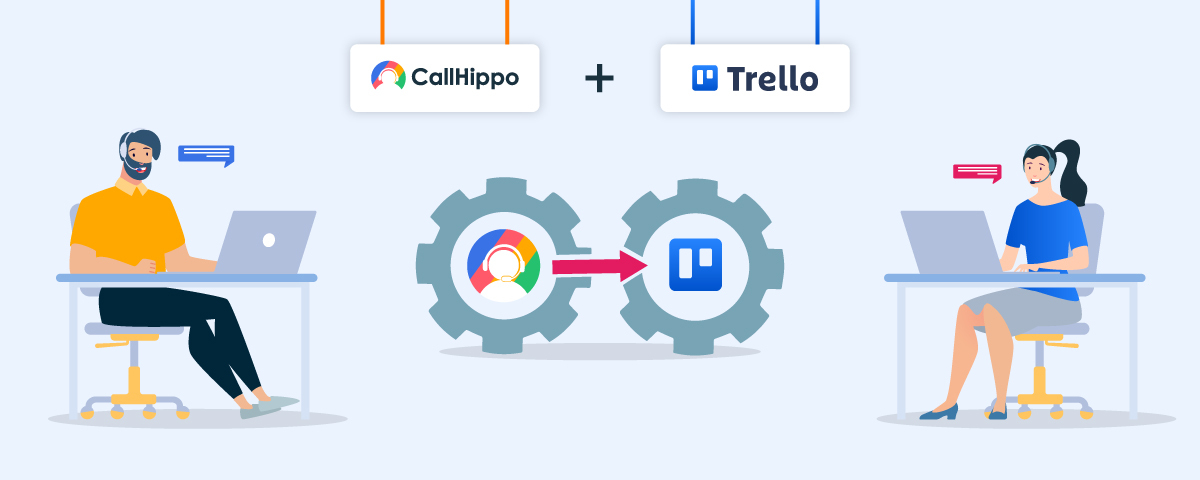 Customer.io is a thoroughly automated messaging platform for better flexibility and support. Its push notifications and emails allow the individuals and team to keep track of the work in progress. This is a thoroughly customizable productivity tool with a complete boutique of features, like:
Flexible data integration.

Ease of segmentation for better speed and flexibility.

Provides a complete dashboard with individual profiling.

Allows more time on strategy execution rather than the building of strategy.
Others
Apart from the above-mentioned productivity tools here are a few more alternatives like Podio, Zoho Mail, Nutshell, Sentry, Clear Bit, NapoleonCat, and Streak. Depending on the need of your business and the purpose for which you need the tool, you may shortlist the option most compatible with your needs. On contacting CallHippo, you can also literate yourself on how each productivity tool can well be integrated into your system. Also, you need to remember that productivity tools alone don't enhance productivity. They need your skills as fuel to deliver the desired outcome.
Wrapping up
Be it for a large-scale business organization or for a freelance self-employed individual, the productivity tools are a boost of energy. They help complete the entire task in a well-streamlined and efficient manner. Productivity management software shows its effectiveness at every step of project planning, assignment of roles and responsibilities, creating marketing campaigns or managing social media channels, supervision, feedback management, timely deliverables, and so much more.A task that manually proves to be tiresome and a distant goal to be completed gets executed with ease within less time and with much proficiency. All thanks to the automation aspect of these productivity tools!
Now that we have delivered a lot of our intellect on productivity tools, it's time to learn about your favorite and most used productivity tools. Write in the comment section below how your productivity management software has refined your work to the best.
WORDS THAT MAKE SENSE!
Read The Most Well Researched & Insightful Articles From CallHippo Team