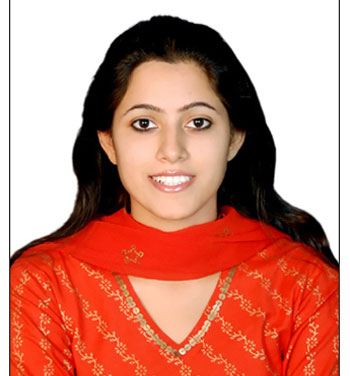 Date: March 10, 2023
Call center software is a digital platform that enables direct communication between a business and its clients. Modern contact center software has many advanced features and functionality. It can automate the receiving and address of customer concerns in the cloud.
A call center system enhances the brand's image during client interactions. So it does not matter if there are thousands of agents in several call centers or one designated agent to handle customer service. The good call center solution must be in place to win the competition.
Modern clients like to experiment with newer communication channels like chat, text, and social media. Can conventional call center platforms handle them? The advanced version of a call center is the concept of a contact center.
A call center manages inbound and outbound customer calls, but a contact center is omnichannel. Besides phone calls, a modern calling software can handle customer contacts via email, Live chat, SMS, and Social media.
Features Of A Call Center Software
1 ) IVR
Interactive voice responses help callers reach the right department based on their needs. Based on caller input, the software effectively routes calls to the right department and reduces average call time.
2 ) Call Monitoring
This feature allows call center managers to listen to call in real-time and provide feedback. Managers can also whisper, barge, and record calls for better agent feedback.
3 ) Auto Dialer
This call center phone system saves agents time by automatically dialing the numbers for them on outbound calls. Reduce the number of manual errors in the dialing process.
4 ) Automatic Call Distribution
CallHippo's call center management uses automatic call distribution (ACD) extensively to route calls to the best-suited agents through routing.
5 ) Dashboards & Analytics
Get access to a real-time dashboard to monitor the performance of teams and individual agents. Generate reports on various KPIs, including agents' performance, conversion rates, average calling times, and more.
The Best 12 Call Center Software for 2023
There are a lot of software solutions out in the market today and when choosing the best call center software, first you need to know your requirements and features that you must have.
After you figure out your needs, you need to determine what type of call center you need or have. For example, if you need a call center for primarily attending to incoming calls and for providing customer support, then you require an inbound call center. 
On the other hand, if you need a call center for cold-calling leads and marketing, then you are looking for an outbound call center. 

Vonage is one of the best call center software companies for businesses such as hospitality and travel, logistics and transportation, retail, real estate, marketing, law firms, insurance, financial Institution, and accounting.
It provides robust functionality to virtual teams, call centers, and branch offices.
Multiple advanced call features are offered, such as virtual receptionist, call monitoring, customizable call routing, call recordings, video conferencing, and traffic prioritization.
The system also allows you to set up multiple Virtual Receptionists and personalize them to handle calls after hours, during lunch, or on holidays.
The system has an occasional latency issue. Call quality should be improved to avoid disturbances.
Some very basic features are missing from the standard plan.
Vonage call center software provides several custom pricing plans for each product, including business unified communication and call centers. To get a quote, contact their sales team.
Pros:
Unlimited calling and messages
User-friendly interface
Advanced features
Superior voice quality
Cons:
The basic plan doesn't allow you to connect desktop phones
Advanced features come at a high cost
Pricing:
Mobile: $14.99 per line per month
Premium: $24.99 per line per month
Advanced: $34.99 per line per month

CallHippo is the leading virtual call center solution provider for businesses of all sizes. Whether you want to deliver a smooth customer experience or improve your agents' sales capabilities, CallHippo has specific features for each of your goals.
Provides different numbers for different countries and departments. Seamless collaboration with team members. Smart call forwarding ensures there are no missed calls by routing the call to your cell phone
CallHippo contact center software integrates with 100+ apps, including Shopify, Zapier, Freshdesk, and HubSpot. Its IVR (Interactive Voice Response) system allows you to share important and relevant messages with the customers while they wait in the queue
Pros:
Best-in-class support and live demos
10-day free trial and a tiered pricing structure
Complimentary product training
Cons:
The mobile app is missing a few advanced features.
Pricing can be less
Pricing
Bronze Plan: $16 per user per month
Silver Plan: $24 per user per month
Platinum Plan: $40 per user per month
Enterprise Plan: $48 per user per month

With Dialpad, you can quickly port your business phone number from your current provider to your virtual phone service provider.
Dialpad has an easy-to-use interface that allows you to personalize your phone system to meet your specific business requirements.
Dialpad contact center software integrates with popular business technologies such as Google Workspace, Microsoft 365, Salesforce, and others, allowing you to build a comprehensive business phone system.
This call center management software also has a call switching feature that allows users to seamlessly switch calls from a desktop to a smartphone or tablet or from one carrier to another.
Dialpad charges an additional $15 per user each month if you want to host video conferences with more than 10 participants.
The system has a poor user interface and poor interoperability with other apps.
Dialpad contact center software's primary offerings include business communication systems, customer engagement services, and platform solutions. All of these products have different pricing options based on the number of users and services you select. To find out more, visit the website.
Pros:
Excellent customer support team to handle issues

Built-in artificial intelligence-powered functionalities

The phone app is very easy to use.
Cons:
Sometimes the call quality is poor
Usability needs to be improved
The desktop application sometimes freezes.
Pricing:
Standard: $15 per user per month billed annually
Pro: $25 per user per month billed annually
Enterprise: Price on request

RingCentral call center system provides access to a variety of pre-installed features such as call handling, BYOD (bring your own device), text messages, fax, voice calls, recording, and so on.
It also allows integration with a wide range of well-known business tools and services, including Salesforce, Zendesk, Google, Dropbox, and others.
RingCentral is relatively simple to configure and can be used as both a call center and a business communication app.
The call center software is extensively guarded with multiple layers of security, including bi-coastal Tier 1 data centers for cloud hosting, physical and biometric security, system hardening, 24/7 monitoring, and failover technologies.
The Glip application's team chat interface isn't as smooth as other chat interfaces. For example, it does not show when team members have read a message.
You cannot customize the conference call greeting message in the current version.
RingCentral–one of the best call center software solutions in the market, has three products to offer– RingCentral MVP, RingCentral Video, and RingCentral call center. Each product has different pricing plans based on the services you select and the number of users. To get a quote, contact the RingCentral sales team.
Pros:
Easy to use a mobile application

It has an extensive reporting system

They have too many features available
Cons:
Significant delays in the call

Pricing is high

The support system is not so good
Pricing:
Essentials: $19.99 per user per month
Standard: $27.99 per user per month
Premium: $34.99 per user per month
Ultimate: $49.99 per user per month

Five9 call center solution provider enables agents to be more effective on the phone, allowing them to sell more and provide better service.
The system enables you to make data-driven decisions to accelerate your business by leveraging AI, analytics, business intelligence, and real-time reporting capabilities.
Five9 offers robust pre-built integrations with popular CRM solutions, including Salesforce, Oracle, Microsoft, Zendesk, NetSuite, and Velocify, to help agents provide better service.
The system's Intelligent Routing function ensures that every call is routed to the appropriate resource at the right time, every time.
The wide number of functions that this call center software offers eventually makes the UI a little confusing.
The system's reliability can be improved further.
Five9 has four different pricing plans to choose from– Ultimate, Optimum, Premium, and Core. Every plan comprises its own set of features and functionalities. Contact the Five9 sales team to get a customized quote.
Pros:
Highly-scalable

Reliable call-routing

Good customer support
Cons:
Implementation takes time

Documentation is hard to understand

May require technical support for installation
Pricing:
Core: $149 per month
Premium: $169 per month
Optimum: $199 per month

A free of cost & flexible business phone service that lets you initiate calls by just typing any contact name or number. It makes phone numbers on websites callable via Google Voice by just clicking on them.
Equipped with a free US-based number, voicemail service, call recording feature, and more, it makes for an apt choice for smartphone users and biz holders using devices that support Google products.
Even though this call center management system has fewer options when compared to other call center apps, it nevertheless proves to be a cool option for smooth communication between business owners and consumers.
Pros:
Cons:
Lack of international support
Pricing:
Starter: $10 per user per month
Standard: $20 per user per month
Premier: $30 per user per month

A good choice for those who need a business VoIP system for making calls on the go, Grasshopper doesn't disappoint! Amongst a market flooded by call center solution providing call center apps, Grasshopper has managed to carve a niche for itself. 
With an extremely easy setup and lack of any special device upgradations (yes, you read that right!), this one's a piece of cake. Take your pick between Grasshopper or Grasshopper Connect based on your business needs and download the application on your device. You may then start calling or texting right away.
No credit card? No issue! Try using Grasshopper call center software for free for the first 7 days and then if you wish to continue, you may choose from the following paid plans; Grasshopper Solo ($26 with annual contract), Grasshopper Partner ($44 with annual contract), Grasshopper Small Business  ($80 with annual contract), and Grasshopper Connect ($35 with annual contract).
Pros:
Custom voicemail greetings

Multi-platform support

24/7 support in every plan

All features are available in every plan (the only difference is numbers and extensions)
Cons:
Limited internal collaboration tools

Few integration options
Pricing:
Solo: $26 per month
Partner: $44 per month
Small Business: $80 per month

Nextiva is a simple-to-use and the best contact center software that can be installed and used on both your phone and your home computer.
The application allows you to interact and communicate with your employees, partners, and customers through different channels, including phone calls, emails, chats, conferences, and messages.
Nextiva's suite of advanced features enables customer support teams to automate repetitive communication processes and instead focus on consumer engagement.
With virtual workspaces, video conferencing, mobile apps, and feature-rich cloud PBX (Call Center Vs PBX) all in one system, Nextiva call center tracking software gives small businesses and organizations a competitive advantage.
Although the system integrates with third-party services, it does not integrate as thoroughly as some other VOIP providers.
The system UI can be a bit confusing for some of the users.
Nextiva call center software's primary offerings are Business Communication and call center. Both of these products are available in a number of versions based on the number of users and services you choose.
Pros:
Well-versed customer support representatives

User-friendly and easy-to-navigate interface
Cons:
A lengthy onboarding process

Not an affordable option for small business owners
Pricing:
Essential Plan: $23.95 per user per month
Professional Plan: $27.95 per user per month
Enterprise Plan: $37.95 per user per month

Formerly known as Virtual Office, 8×8 call center management software has an excellent record for connectivity. It offers one solution for voice, video, and chat across devices, making it easier for you to handle customer queries. 8×8 combines call recording, call conferencing, and self-attendance features to meet the needs of small and medium businesses with a business phone system
This contact center software allows you to forward your office calls to your cell phone. Resolve customer queries with inter-company chat. Collaborate with your team with web, video, and audio conferencing.
Equip your teams with all the tools they need to handle inbound and outbound calls like caller ID, blocking, and parking.
Pros:
With the cheapest plan, you can call 14 countries for free

Works great on mobile and desktop

Very competitive pricing

Good sound and call quality
Cons:
Missing productive features

You won't be able to call countries, including Japan, Italy, Poland, etc

Voice delay
Pricing:
Express – $15 per user/month
X2 – $24 per user/month
X4 – $44 per user/month

Bitrix24 is an all-in-one call center system provider. With Bitrix24, you will get a phone system, messengers for social networks, and free live chat for your website. It also has in-built CRM and marketing automation tools.
Bitrix24 call center software is available in both cloud and on-premise with source code access. You can customize the software as you find necessary.
API and REST API are available so you can create your own integrations. Also, you can create quotes, invoices and do email marketing from the platform itself.
Pros:
Packed with features

Exceptional User interface

Convenient to use

Seamless integrations
Cons:
Bad customer service

Expensive

Basic customization available
Pricing:
Free – Unlimited users
Basic – USD 61/month for all users
Standard – USD 124/month for all users
Professional – USD 249/month for all users

Verizon contact center software lets businesses manage calls with features like call forwarding, voicemail, on-hold music, and mobile capabilities. However, it is one of the most expensive call center programs on this list.
It has a virtual assistant that allows customers to self-select who they need to talk to. Automatically forwards calls to a pre-set number to help you maintain service during a power outage.
This call center management system lets you seamlessly transfer calls between your IP and mobile phones.
Pros:
Excellent mobile apps

The free line for 2 years when bundled with Fios

Good range of features

Supports voicemail transcription
Cons:
Cannot use your own phone hardware

No 3rd-party integrations

Sound quality is not up to the mark
Pricing:
$35/month for 1-10 VoIP line
$30/month for 11-20 VoIP line
$25/month for 20+ VoIP line

Avoxi call center software helps small, medium, and large enterprises streamline their customer service and sales operations. It has a centralized dashboard that allows you to track inbound calls and sales activities using KPIs (key performance indicators).
It allows you to route calls to the right recipient through automated prompts and dialpad. And Sends the voicemails for missed calls to your email inbox along with a transcription of the message.
Avoxi's SIP trunking feature ensures secure call routing, amazing voice quality, and affordable SIP termination.
This contact center software has a live coaching feature that enables you to coach agents during calls.
Pros:
Its has a very good clarity of recording and phone connection with clients.

Provides Virtual SMS number of Australia

Reliable 24/7 Support
Cons:
The admin portal is less user-friendly.

Low voice quality

Software compatibility issues
Pricing:
Launch – $0 Per User
Contact – $19.99 Per User
Engaged Enterprise – $39.99 Per User
Conclusion:
In conclusion, the right call center software can make all the difference in your customer service operations. With the 12 best call center software solutions we've highlighted, you can choose the one that's best suited to your needs and take your business to the next level. From small businesses to large enterprises, there's a software option that can help you streamline your operations, improve communication, and enhance customer satisfaction. Don't let outdated technology hold you back – invest in the right call center software today and watch your business thrive.
WORDS THAT MAKE SENSE!
Read The Most Well Researched & Insightful Articles From CallHippo Team