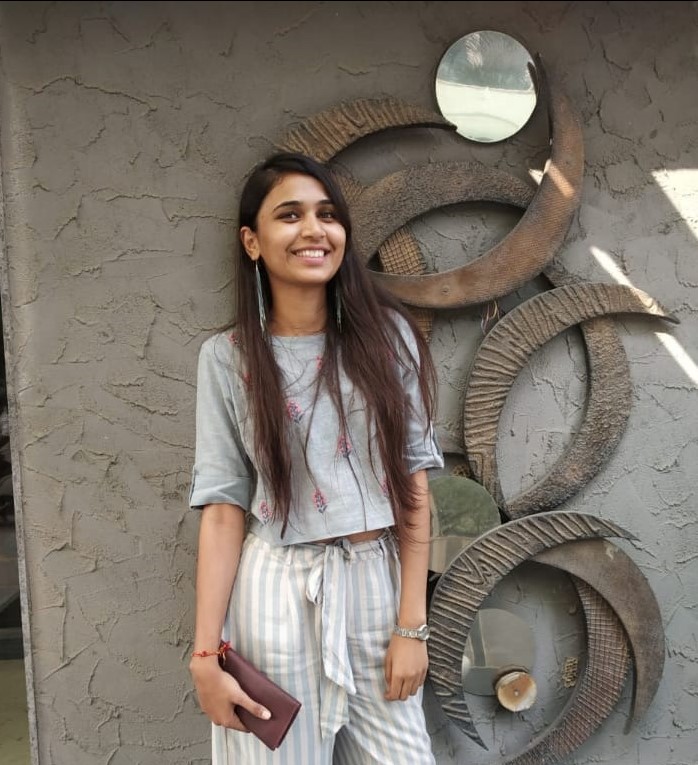 Senior Writer: Nishita
Date: August 23, 2023
Looking for a robust, fast, and efficient Voice Over IP (VoIP) system solution? We know that in today's digital era, businesses, no matter, however small or big, are looking for convenience and cost-savvy options.
We have prepared a list of 15 most budget-friendly and technologically opulent VoIP phones for your business to help you make a smarter choice in choosing an internet business phone system. 
What is an IP Phone System?
The VoIP (Voice over Internet Protocol) phone system is a technology that allows you to make and receive phone calls over the internet rather than traditional phone lines. The technology converts your voice into a digital signal, compresses it, and sends it over the internet.
This modern phone system is widely popular among enterprises due to the multiple benefits it provides, such as on-demand scalability, secure and uninterrupted transmission, improved VoIP call quality, cost-effectiveness, and more. Also, the system is simple to set up and requires only a few resources, such as an internet connection and internet protocol desk phone.
How does an IP phone work? 
A Voice over IP phone uses the internet to transmit calls and messages to other numbers. VoIP services convert your voice into digital signals that travel great distances over the internet. Thus, if you are calling a regular phone/mobile number, the signal is converted to a regular telephone signal before it reaches its destination.
What is the difference between VoIP and IP telephony? 
IP technology is a broad term typically referring to any telephonic communication service that is carried over the internet. For example, business IP phone services include faxing, texting, video calling, etc. VoIP specifically refers to the process of sending voice signals over an IP (internet phone) network. Thus, VoIP is a part of IP telephony. 
What to look for in VoIP home and business phones?
There are several factors that need to be considered while choosing the best VoIP phone provider for your home or business, which include:
Easy mobility & accessibility

Scalable plans and pricing

Integrations with your existing business tools/software

Decent customer and technical assistance

Data security for your business and its customers
Apart from the above, you should also check if the provider and the solution are able to address the unique needs of your organization and help fulfill its objectives.
A quick overview of 15 best IP phones in 2023
#15 Grandstream GXP2170
#14 Yealink SIP-T19P-E2
#13 Polycom SoundPoint IP 650
#12 Grandstream GXP2130
#11 Cisco SPA525G2 5-Line IP Phone
#10 Cisco 8865
#9 RTX 8660+ 8630
#8 Yealink W60P
#7 Grandstream GXV 3370
#6 Polycom VVX 601
#5 Htek UC924
#4 Yealink SIP T46S
#3 Cisco DX650
#2 Gigaset C530IP
#1 Polycom VVX 300 Series
Read in detail about each VoIP phone system and get to choose the best as per your specific requirements. 
#15 Grandstream GXP2170
Grandstream is a Linux-based unit that features 44 fully-functioning keys with an elegantly sleek and dark design. It supports an extension module with an additional 160 keys, giving a high-end feel in hand despite having an affordable price tag. It includes Dual Gigabit ports, Bluetooth, integrated PoE, and has both USD and RJ-9 headset ports. With a screen of 4.4″ that can display up to 48 contacts for on-screen dialing, it definitely seems like a great package.
Pricing: Starts from $99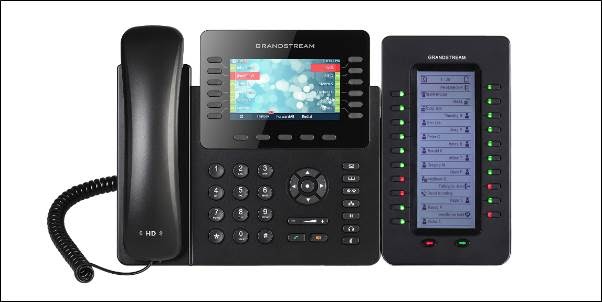 Technical Features
Wall mountable

4.4-inch LCD color display

12 SIP Lines

Extended plugins available
Pros
Exceptional sound quality

Smart design

Screen layout is intuitive

Manages up to 12 simultaneous calls
Cons
Noticeable latency

No video calling

Mildly slow interface

Glossy texture leaves fingerprints
#14 Yealink SIP-T19P-E2
This single-line phone offers some of the advanced features of other VoIP devices but doesn't provide the same thrill despite being at a great value. It has high-quality materials, but since it is single-line, it is best suited for environments with low call volumes. It supports only one VoIP account, has simple installation options, comes with wall-mounting hardware, and also features decent elements of an IP phone like call-hold, SMS, three-way conferencing, and anonymous calling.
Pricing: Starts from $45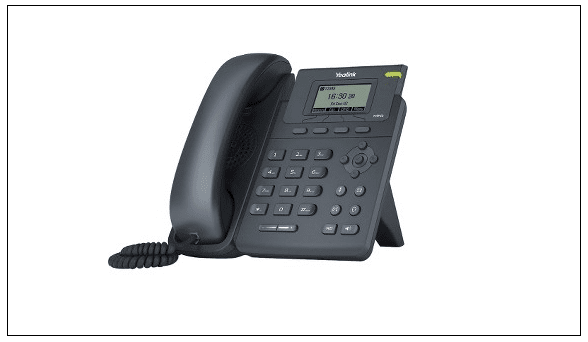 Technical Features
2.3-inch graphical LCD

Compatible with headsets

Linux-based system
Pros
Low cost as compared to other phones

Three-way conferencing

Advanced multimedia capability
Cons
No USB ports

Single line support

No Bluetooth compatibility

Practical only for businesses working with low volume calls
#13 Polycom SoundPoint IP 650
This IP phone uses Polycom's HD voice technology to give the best experience of audio in your communications. The phone incorporates wideband audio along with Polycom's patented Acoustic Clarity Technology to showcase the best system design and deliver exceptional audio quality. It also features USD ports for future applications.
Pricing: Starts from $80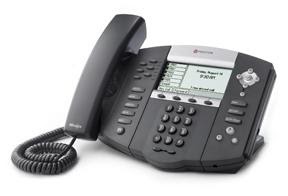 Technical Features
Connect up to 6 lines in standalone mode

Grayscale graphical LCD

Voice activity detection

Comfort noise-fill
Pros
Excellent build quality

Best-of-class speakerphone

Intuitive operation

Good audio quality
Cons
Web admin interface requires reboots

Reboots are slow

Supports only wired headsets
#12 Grandstream GXP2130
This phone is one of the high-end IP phones of Granstream that is a dedicated landline with SIP functionality. It comes with all the features that give unprecedented flexibility to control your business communication from a desk. It has 8-speed dial keys with comfortable touch and an HD audio quality, which makes you listen to calls clearly through a handset as well as the speakerphone. Also, it allows you to conduct a 4-way conferencing to provide an intuitive user experience.
Pricing: Starting from $70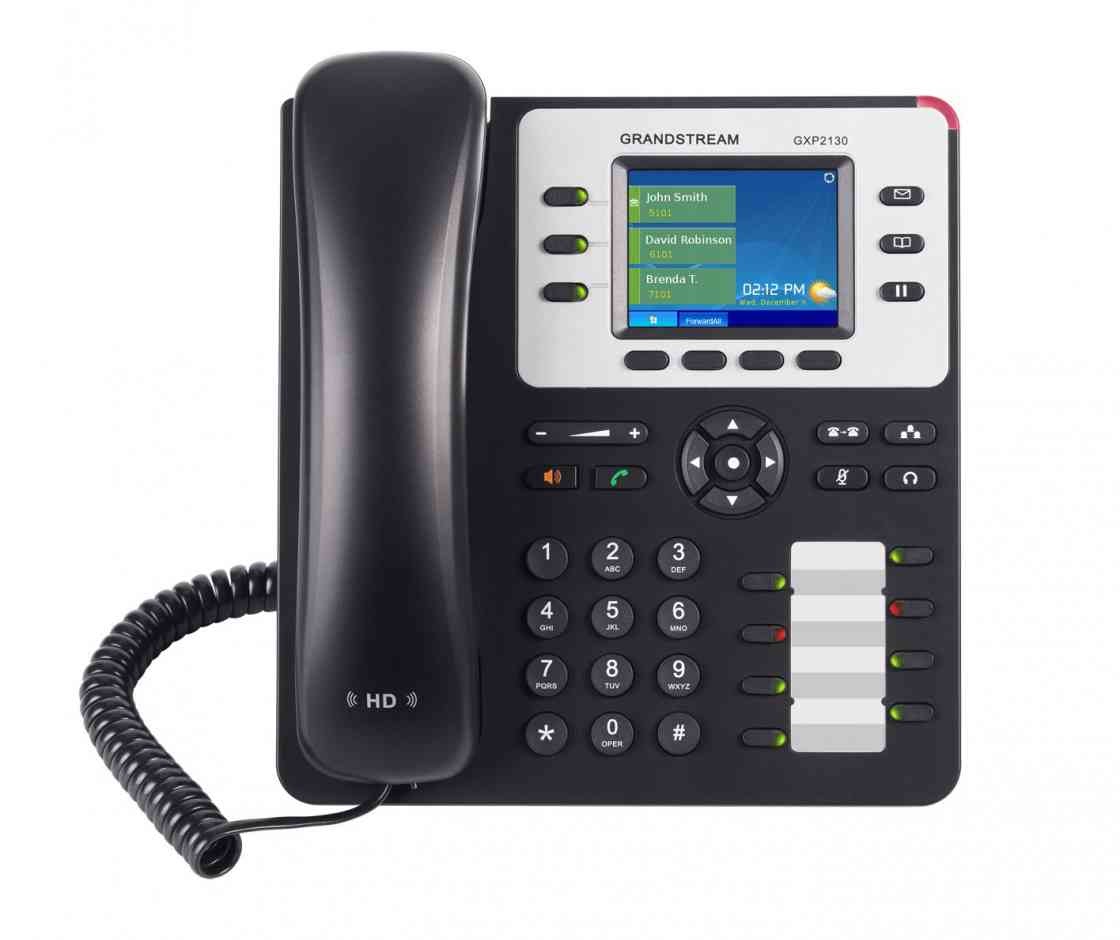 Technical Features
Supports up to 3 lines

4-way conferencing

2.8-inch color LCD screen

Integrated Bluetooth
Pros
Good call quality

LCD is bright and fully-functional

Good conferencing functionality
Cons
Slow with reboot

Occasionally loses its registration status

Offers only one screensaver and one photo slideshow
#11 Cisco SPA525G2 5-Line IP Phone
The Cisco SPA525G2 5-Line IP Phone comes with a color display that gives an enhanced user experience from your calls. It comes with high-quality hardware that provides connectivity via PoE, Bluetooth, and Wireless-G clients. It includes five active lines with dual switched Ethernet ports, a high-quality speaker with a 2.5-mm stereo headset port. It has impressive features with a VPN to allow remote users to securely connect to their phone system and make calls over the internet without any additional hardware.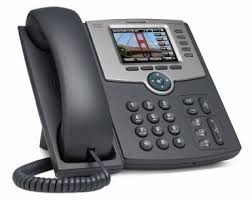 #10 Cisco 8865
Cisco 8865 VoIP phone gives you the feeling of working on a desktop or laptop with its 5-inch widescreen display feature incorporated with a 24-bit VGA color. This phone is ideal for you if you are looking for features like HD voice quality and video conferencing. Further, it is also compatible with Bluetooth and also offers two USB ports, which makes your work easy.
Pricing: $279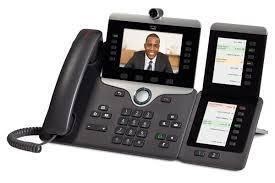 Technical Features
5 feature keys

720p HD, H.264 AVC video quality

Wi-Fi connectivity 802.11a/b/g/n/ac

Supports a maximum of 3 modules with 108 feature keys and additional lines
Pros
Suitable for both small and large businesses

Easy to use and face-to-face collaboration with high resolution

Flexible deployment options

Enabled with 720p HD desktop video

Offers excellent headset support with RJ-9 jack

Supports mobile voice by integrating with the Cisco intelligent proximity

Provide single sign-on access without a VPN client
Cons
Won't go well with all CIP providers
Cisco 8865 is the most suitable Business VoIP for:
Knowledge workers

Shared workspace employees

Managerial and executive staff

Administrative departments
#9 RTX8660 IP DECT Base with 8630 Cordless Handset
RTX8660, the base unit of RTX8630, is a multi-user support phone, which can support a pool of 200 users. Also, it can be expanded from 1 to 40 bases. This VoIP phone system supporting Wideband Voice is ideal for customer support teams where frequent user contact is in demand. 
It comes with a cordless handset and helps big teams like customer service agents in commencing quick connections with clients. Further, this fast and user-friendly cordless handset ensures a 24/7 HD audio connection. 
Pricing: $475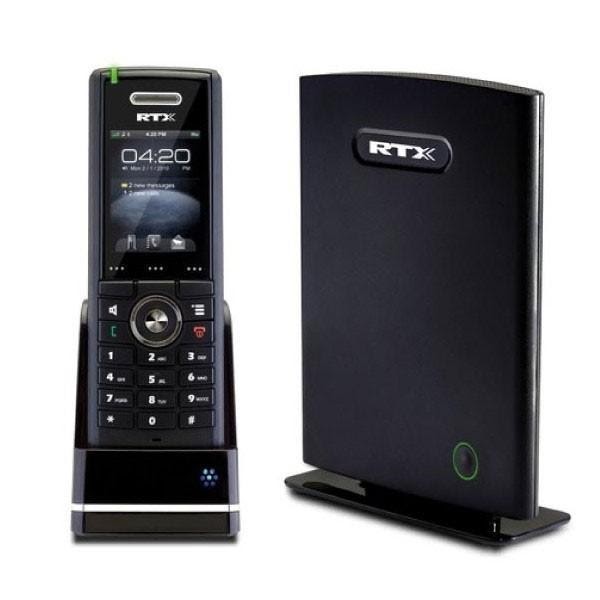 Technical Specifications
Use up to 120 repeaters

Capable of connecting 200 users integrated

Linked with 40 bases

Internal omnidirectional antennas

RJ45 ethernet power 

HD audio support using a G.722 codec

LED TFT color display 

Enables adding up to 100 entries in the local phone book
Pros
Cost-Effective 

Authentication of base and handsets

Over the air synchronization and wireless terminals
Cons
Not versatile with 3.5 mm jack and its counterparts
#8 Yealink W60P
Yealink W60P is among the most promising models in the wireless phone market, and its advancing high-quality performance makes it stand out on the list of market-leading IP phones. 
The most impressive feature of this phone is its battery efficiency; thus, lowering the burden of heavy call loads. 
Pricing: $140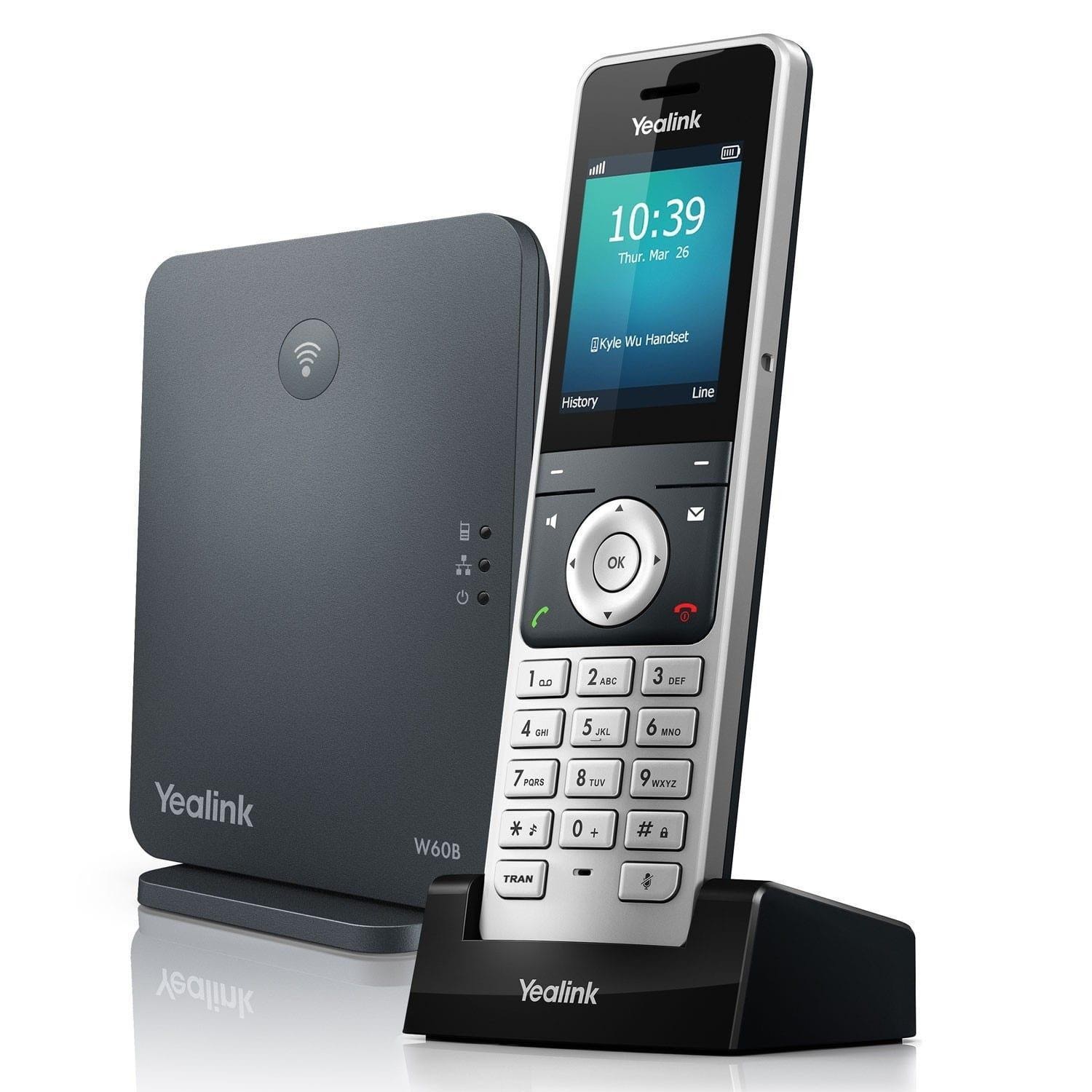 Technical Specification
It supports eight calls with three-way transferring

Based on wireless CAT-iq2.0 DECT standard

In one charge, it offers 30 hours of call time

Comes with a Li-ion battery

Sleek design with 2.4" 240×320 color display
Pros
Designed with robust hardware

Suitable for heavy call load

Bright-screen and comfortable to read
Cons
Technical errors occur sometimes

No new update recorded
#7 Grandstream GXV 3370
This is the most updated and modern phone offered by Grandstream, and it's extraordinary features pay back its hefty cost. It is an intuitive VoIP phone that works on Android and supports up to 16 lines with an HD camera and audio system. 
Pricing: $350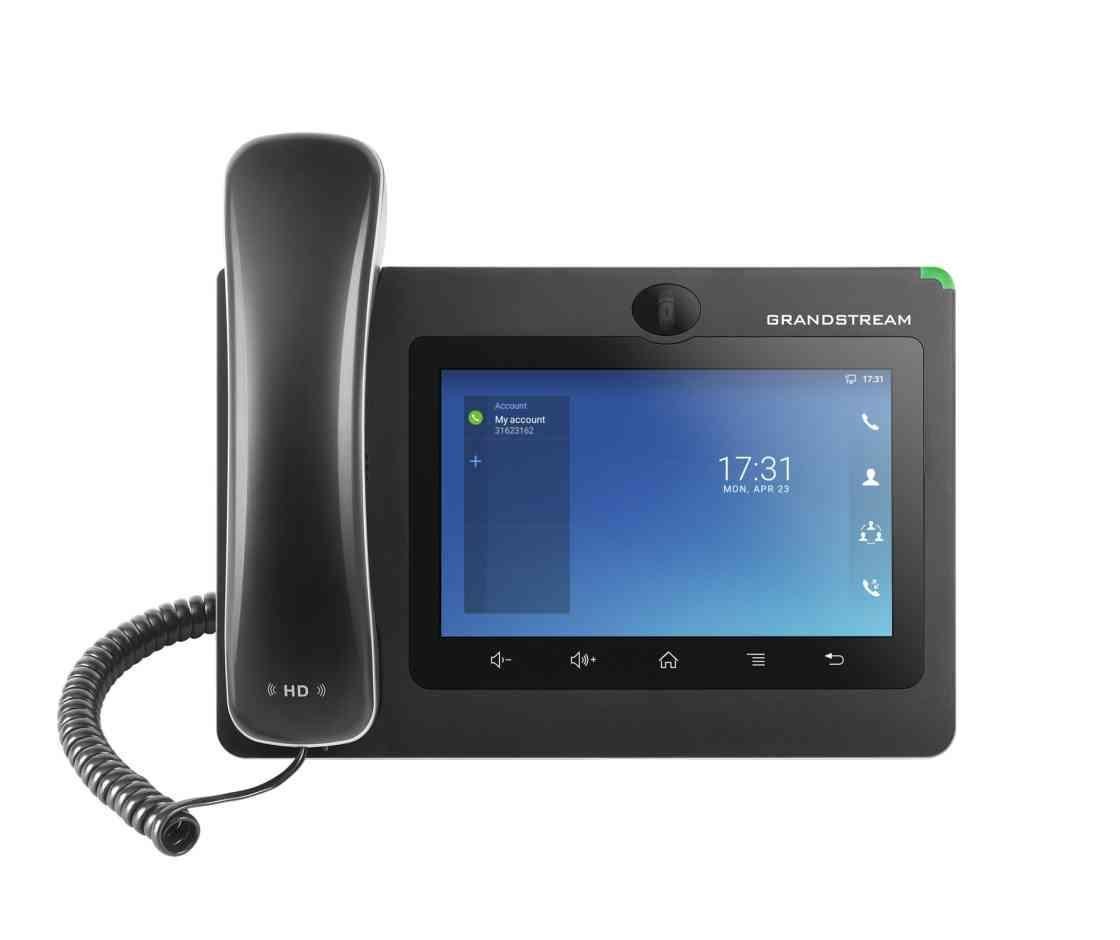 Technical Specification
Connects up to 16 SIP accounts

Android ™ 7.0 OS with flexible SDK

1CR123A batteries are required to operate

Network interfaces Switch 10/100/1000Mbps ports with PoE/PoE+
Pros
Suitable for those professionals who prefer integrated video communication mode

Innovative and unique telephony functionalities

Strong security protocols
Cons
Very Expensive

Not ideal for Small business
#6 Polycom VVX 300 Series
The Polycom VVX 300 Series brings simplicity and ease of using the VoIP phone system. It delivers crystal clear communication and increases personal productivity and collaboration of any small business phone system.
Pricing: $50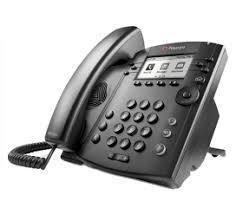 Technical Specification
Provide voice mail support

Two-port Ethernet  switch

Support Polycom apps and API

Support URL syntax with the password for boot
Pros
Enhance productivity for cubicle workers

Reduction in maintenance cost

Unparalleled voice clarity with Polycom HD voice
Cons
Doesn't include a power adapter

Monochrome display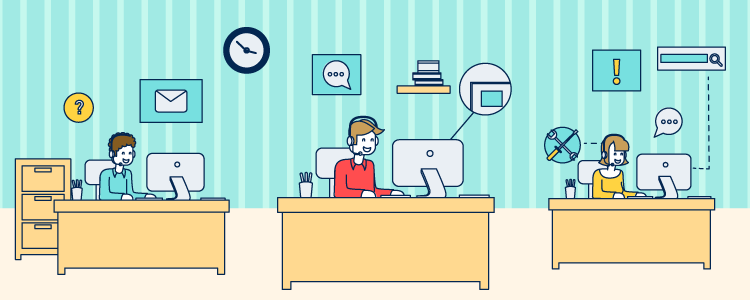 #5 Gigaset C530 IP
Gigaset C530 IP phone is a German engineered phone that enables you to connect easily with your landline and router, and you can also use it as an analog cordless phone. With this, you can make three parallel calls and also easily switch between internet and landline calls.
Pricing: $100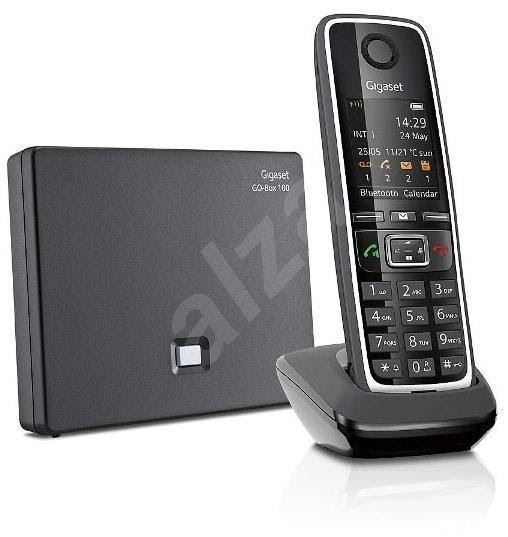 Technical Specification
Based on hybrid technology

Supports four calls 3 VoIp+1 PSTN

1.8-inch color resolution display

2AAA batteries are required

HD Voice clarity
Pros
Fast and simple sound profiles as per your preference

Text-based menu with the colored icon

Upload smartphone contacts directly with contact push features
Cons
Not Compatible with Skype

Little Expensive
#4 Cisco DX650
Cisco DX 650 is combined with a handset and a keypad that helps you to work effectively even from a remote location. It personalizes your home screen experience with a unique widget and wallpapers.
Pricing: $1695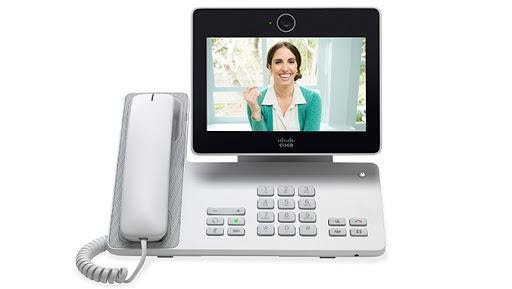 Technical Specifications
Impressive touch screen LCD with 1024*600 Pixel resolution

Security enhanced operating system

8GB eMMC flash memory

TI OMAP 4460 1.3 GHz processor
Pros
End-to-end security features

Bluetooth and USB accessories integration

Customize wallpaper and screen layout
Cons
Unable to wall mount

Older version
#3 Yealink SIP T46S
This IP phone is an elegant and ultimate communication tool for busy handlers and professionals. It provides an easy user interface with a high-resolution TFT color display built with Gigabit Ethernet technology.
Pricing: $269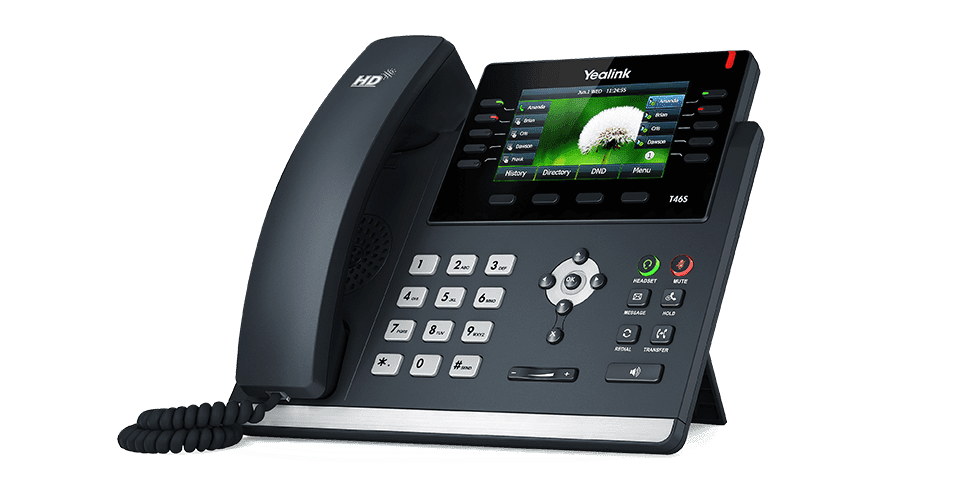 Technical Specification
Built-in USB port with USB call-recording

Flexible Bluetooth and Wi-Fi connectivity

4.3-inch color Display

Works with 10 SIP accounts
Pros
Delivers a remarkable user experience

Increases Productivity

Cutting edge design and sleek model
Cons
Requires dongle for Wi-Fi connectivity

No provision for power supply
#2 Htek UC924
This phone is optimized for those executives who work with bandwidth-intensive applications and are going to use it for administrative assistants. Its high resolution and HD voice features give you a real-time communication experience.
Pricing: $145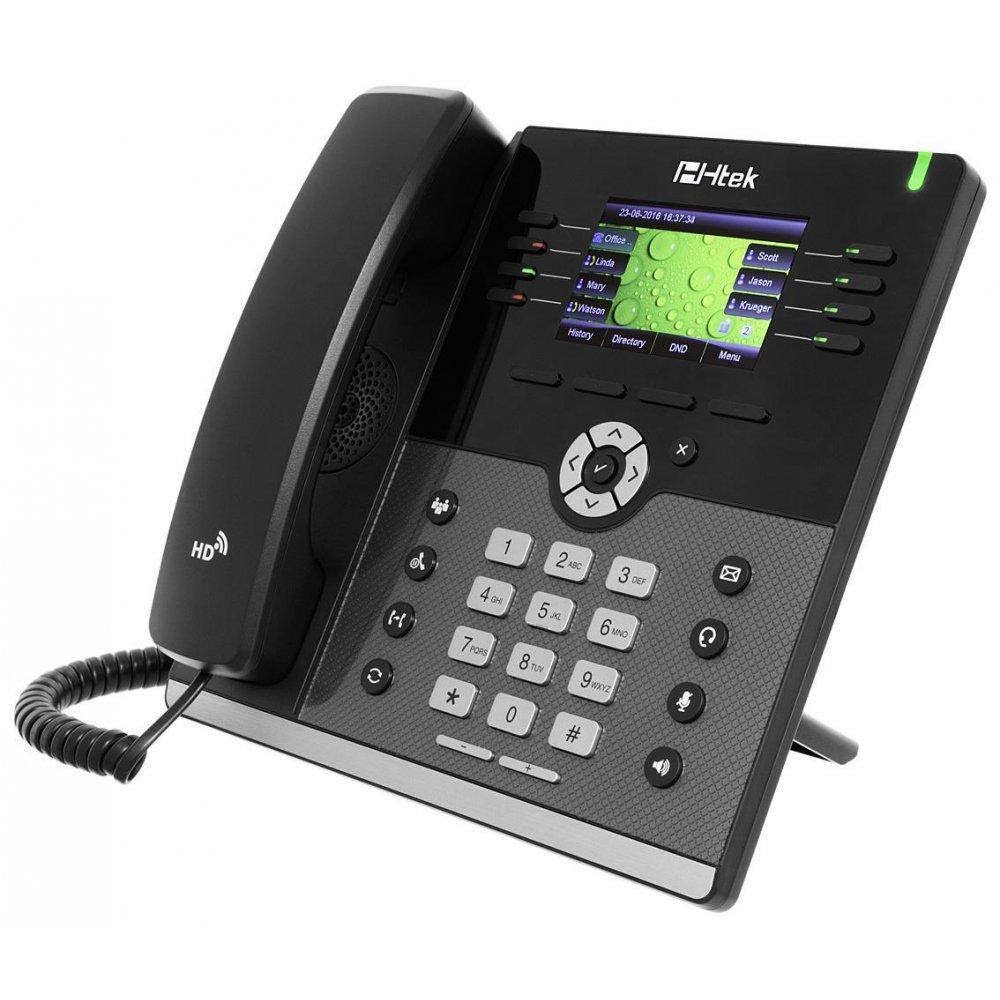 Technical Specification
3-inch TFT-LCD with 480*320 pixels

Support 5-way conferencing

One-touch speed dial and Group listening

Full-duplex hands-free speakerphone
Pros
Supports Expansion Modules

Extraordinary Sound Quality

Coordinate with RJ9 Headsets
Cons
#1 Polycom VVX 601
Polycom is a versatile VoIP phone system offering full browser support. It enables you to work with Skype for a better experience and quick connection. It is an upgraded model of Polycom business VoIP phone service with an external USB camera for all video conferencing.
Pricing: $479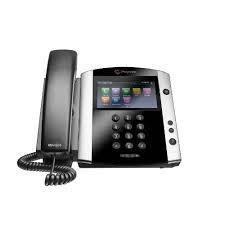 Technical Specification
HD audio frequency is up to 14KHz

Bluetooth compatible and two USB 2.0 ports

Video conferencing and playback feature
Pros
Easy to use features and complements the way of work

Seamless integration with third-party applications

A Perfect one-touch desktop UC solution
Cons
Doesn't come with the power supply

No provision for contact syncing
Conclusion
The list of reasons to switch to VoIP may be endless for your organization. Internet calls are becoming cheaper by the day, and conferencing has become more manageable to give an overall better experience. When considering the benefits of internet business phone systems, you need phones to meet all unified communications needs that are required to have effective business communication. Thankfully this list of low-cost phone solutions will help you achieve your business needs, from a home office to an enterprise.
WORDS THAT MAKE SENSE!
Read The Most Well Researched & Insightful Articles From CallHippo Team