Date: August 21, 2023
'The only way to find your voice is to use it.'- Jen Mueller.
It has often been said that "a picture can speak a thousand words." But in today's high definition multimedia world, we often forget the fact that "words can also paint a thousand pictures!" This is why word of mouth and voice marketing still manage to do the task that many videos and pictures fail to.
Voice Broadcasting, by definition, means sending a pre-recorded voice message on a wide scale. While it might be considered "spamming" in today's time, this was one of the best ways to get the word out in the ages of days old. Today, businesses use voice broadcasting to get in touch with their employees/customers/vendors/agents, etc., more quickly and effectively.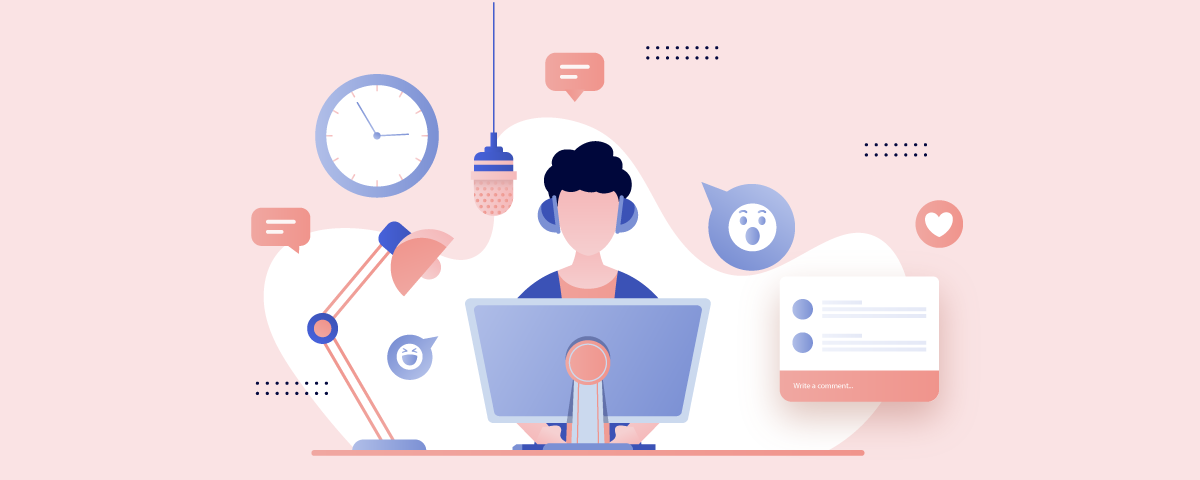 Now that your interest has been piqued about voice broadcasting, let me tell you that there are many instances where voice broadcasting can be deployed. In case you have a dedicated customer complaint hotline, voice broadcasting can help by playing a brand-promoting looped message for the customers. It can contain info about new products, process changes, and so on, depending on the need. 
Top Voice Broadcasting Benefits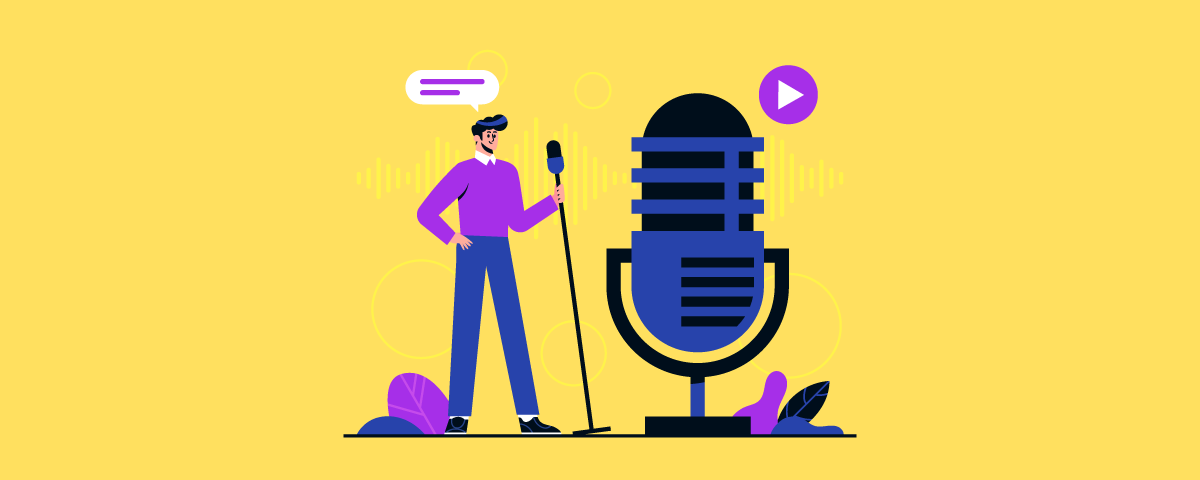 There are countless benefits to adopt the voice broadcasting model for your business. However, they can all be narrowed down to the following ones:
Emergency Alerts:

In emergency cases, like the COVID-19 pandemic where entire countries closed down, it is an excellent practice to let your customers know about significant developments and emergency announcements. Using voice broadcasting, you can easily use emergency alerts and let your customers know about your measures to deal with the emergency.

Notification Calls:

If you have any promotions running, you can easily use notification calls or just soft notifications via your app or portal to make the customers aware. It will quickly get the word out about your special offers.

Reminder Calls for Appointments or Overdue Payment:

There are many instances of late fees or dues for sales. You can easily set up payment reminder calls to be sent to those customers who have overdue payments in these cases.

Interactive Polls and Surveys: Before launching a new product, or just after the release of one, it is imperative to take polls and best suited for conducting customer surveys. Using voice broadcasting, you can use a number-based menu system to get the response.
Health Assessment Calls:

In times like COVID-19, where physical contact is mainly limited, a health assessment is already becoming a big challenge. However, using voice broadcasting, you can automatically talk to a target group of patients and get their feedback. 

Generate Leads and Increase Sales

: When you promote your brand, voice broadcasting helps generate more leads for your business. Once you generate enough leads, you can automatically convert them into sales. Hence, using voice broadcasting smartly will help you to generate more leads.

Promote Events:

If you have any upcoming events or meetups happening, especially for your loyal customers and patrons, it also becomes more manageable. Use voice broadcasting, and your events will be a hit in no time.

Provide Order Status Updates:

Have you ever wondered where your Amazon package is when there is no update on their app? Chances are you might call the customer hotline. In that case, the automated voice that tells your order status is another application of voice broadcasting. Without dedicated personnel, the job is being completed by the system being linked seamlessly to the database.

Thank you, AI Voice Broadcasting!

Intuitive Functionality:

Intuitiveness has started to become a critical factor in our tech now. Instead of adding additional hardware or wracking your brains about it, you can broadcast yourself quite easily. Just press a button to record your message, and you can now broadcast it all across the globe! 

Flexible Communication:

Whether you want to send out text or SMS messages or call your patrons, flexible communication lies at the core of a business. And to cater to that very thing, voice broadcasting affords you the flexibility to choose the mode you want to use to interact with your loyalists.

Cost-effectiveness:

Despite having so many benefits, the best part is that the voice broadcasting tool is one of the cheapest forms of broadcasting that one can use. Since it uses a single form of media primarily,

the installation and upkeep costs are all affordable

. Handling and setting up marketing campaigns has never been cheaper.

Personalization:

In the world of today, customization and personalization are not a luxury but a requirement. Thanks to voice broadcasting's vast array of services, you can personalize not one but many messages depending on the type of customer you want to cater to. A new one can get a different message, while a returning or loyal one might get different ones. It all lies within your grasp.

Prompt Scheduling:

Sometimes, you just have time at some point and not at the time when you don't. In this case, you can record your broadcasts or messages and schedule a time to send them out. The AI-driven voice broadcasting system will automatically adhere to the schedule and send out those messages to the right people without any intervention.

Easy Campaign Management:

To make any product successful, though the product has to be great in the end, the marketing also has to be spot on. Handling campaigns can be a daunting task. While handling multimedia campaigns can be a drag, managing voice broadcasting campaigns can be a breeze. Broadcast message targeting and scheduling can be used for precise projection to the demographics and then used for best results and lead generation.

Fast and Secure:

With data being the most valuable resource globally, every system needs to be secure now. Thankfully,

platforms like CallHippo

go the extra mile to provide a safe ecosystem for your broadcasting needs. Furthermore, thanks to each user's vast space for database management, large numbers of simultaneous calls are now possible, and that too reasonably.
With so many benefits to its name, the voice broadcasting method sets itself apart as one of the business's best practices. At least when it comes to marketing or just getting the word out to whoever you want without actually spending too many resources. Voice broadcasting might be a tool of the era gone by, but with the addition of AI, this tool lives up to the reputation of "Old Dog, New Tricks."
Hence, we would recommend anyone to get to know about voice broadcasting services for their business. Especially like the ones at CallHippo. A voice broadcasting service that leverages the power of machine learning and artificial intelligence to service your voice broadcasting needs. So if you need a voice broadcasting service today without breaking the bank, these are the guns you hire!
Did we miss on any critical benefit of voice broadcasting? Let us know in the comments below!
WORDS THAT MAKE SENSE!
Read The Most Well Researched & Insightful Articles From CallHippo Team