Date: May 17, 2023
The coronavirus pandemic has radically changed the course of human history. There are now two eras: pre-pandemic and post-pandemic. The pandemic has prompted a massive overhaul of every industry, every business, the work culture, business models, education systems, entertainment modes, and many other things. However, the one thing that the coronavirus pandemic has most impacted is– work culture.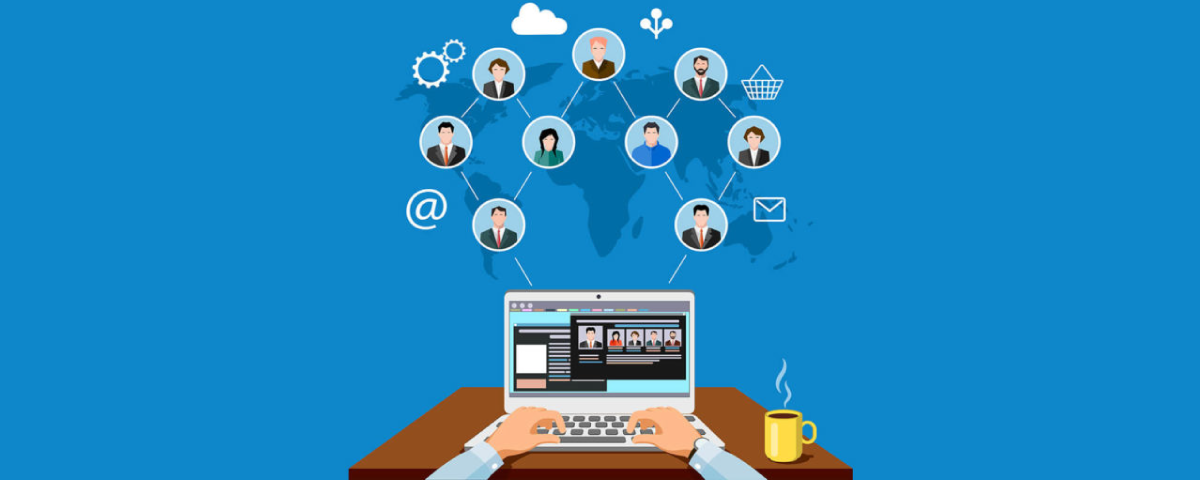 ( Source: flexjobs )
Telecommuting, often known as remote working, witnessed a tremendous spike post coronavirus pandemic. Although remote working practice has been growing over the past few years, the pandemic has dramatically expedited its growth. 
What Is Telecommuting?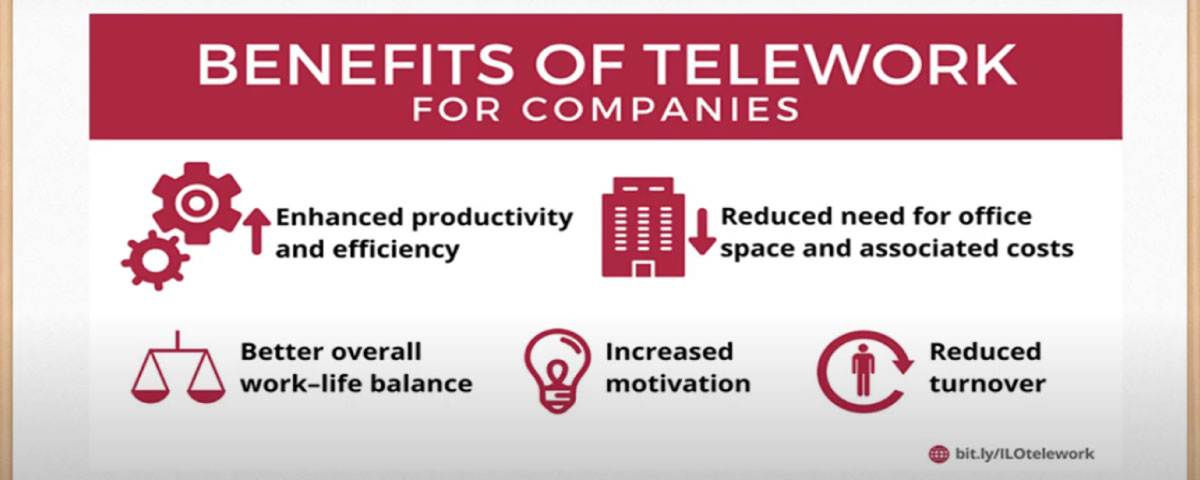 ( Source: youtube)
Telecommuting, also known as teleworking or remote work, is a working model or employment arrangement in which employees do not travel to the workplace, such as an office building, warehouse, or store, but instead operate from home using the internet, email, phone, and other means of collaboration and Business communication.
Telecommuting is becoming increasingly popular across all industries thanks to the numerous benefits it provides, including enhanced employee satisfaction, reduced commuting or travel time, improved work-life balance, elimination of office rents and operational costs, increased work flexibility, and many more.
However, the question is whether or not every business can adopt a telecommuting working model.
Is Telecommuting Appropriate for Every Business?
Remote working or telecommuting is a possibility for any industry where work can be performed via the internet or online, such as the IT sector, customer service industry, telemarketing industry, and so on. However, this does not rule out the possibility of remote work for other professions. But, to make this happen, they will need to embrace and implement appropriate telecommuting technologies.
If businesses adopt telecommuting without installing or employing telecommuting technologies, there is a good chance that their work performance will suffer. So, to ensure that your business or work performance is not harmed, buy and deploy effective and modern telecommuting technology to strengthen and streamline your work process.
For these reasons, when you pick a remote working model, you must first ensure that you have the best communication tools in your arsenal. It is wise to have a virtual call tool, an email client or Gmail on desktop, and an instant messaging program 
But, what are some well-known telecommuting technologies that you, as a company, should implement to ensure that your work runs smoothly and in a systematic manner even while working remotely? Let's find out in the next segment.
7 Telecommuting Technologies That Every Business Must Buy Before Transitioning to Remote Work
The following are some of the tools and software you will need to make telecommuting a success. These tools will assist you in streamlining, automating, and seamlessly performing all of your tasks. Besides, the list includes a wide range of software and utility software, from project management tools to communication tools to VoIP systems.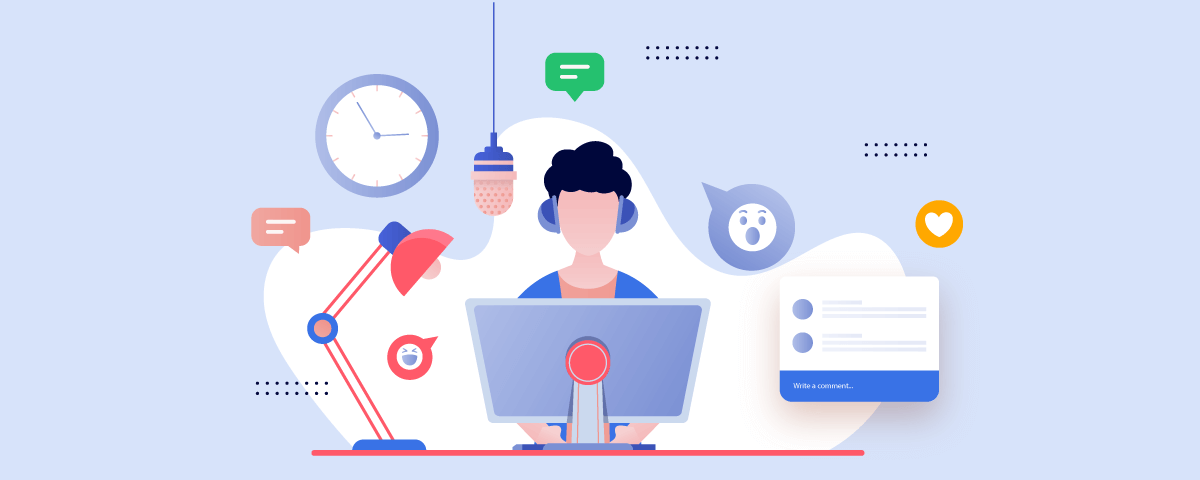 Let's take a quick look at each of them.
1. High-Speed Internet Connection
Yes, we very well know that high-speed internet is not a telecommuting technology, but it is a critical technical requirement that you will certainly need for performing remote work efficiently. With a slower internet connection, you will be unable to complete the work on time.
So, in addition to using reliable devices such as a router or modem, make sure you subscribe to a decent internet plan to avoid frequent disruptions in service. Also, check your internet speed regularly and notify your service provider if it falls short of what was promised.
2. VoIP Phone System
If you want to ensure that your customer service operations run smoothly even when telecommuting and that your customer representatives provide the best possible support to your customers, then buy VoIP phone systems right away! VoIP is a cloud-based phone system that operates over the internet. It encompasses a range of features such as an auto-attendant, call routing, and call forwarding, call barging, call recording, call monitoring and analytics, and so on.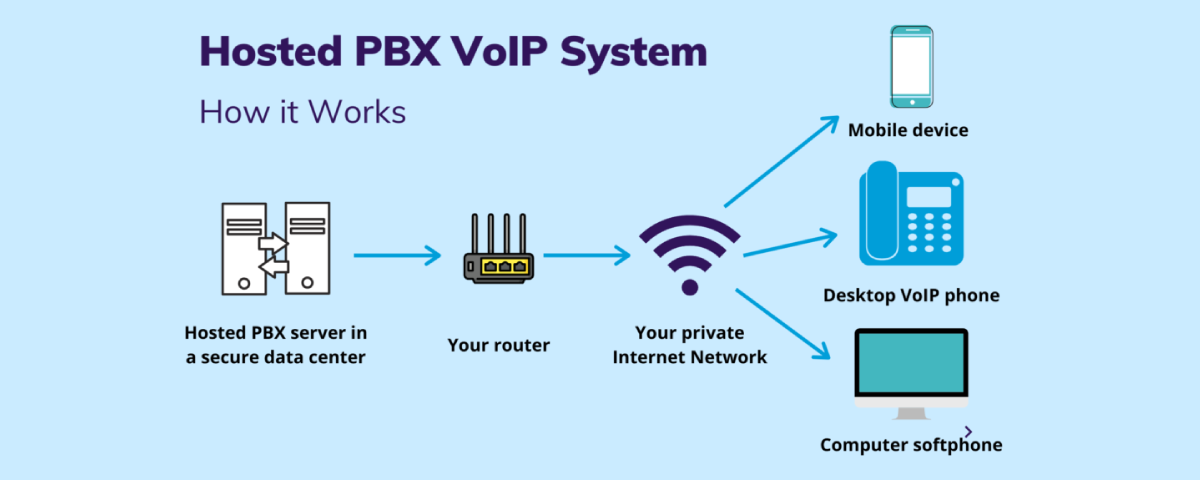 ( Source: 360connect )
All of these VoIP features, when combined, will develop a solid communication system that will help you in streamlining and automating customer care operations even while working remotely, ensuring the highest level of customer satisfaction.
Recommended VoIP Phone System: CallHippo
3. Collaboration Tools
Reduced productivity is often associated with poor team collaboration. However, when it comes to telecommuting, the risk of communication breakdown or miscommunication increases significantly. That is why you require a type of telecommuting technology known as collaboration tools.
These tools are specially designed to assist remote teams in working on multiple projects at the same time. In addition, most collaboration platforms also include a slew of other features such as file sharing, progress dashboards, reports and analytics, and so on.
Recommended Collaboration Tools: Slack, Huddle, Zapier
4. Project Management Software
To ensure that your project is completed on time, even when telecommuting, you should invest in reliable project management software. When switching to the remote working model, free project management software is an essential telecommuting technology that should not be overlooked.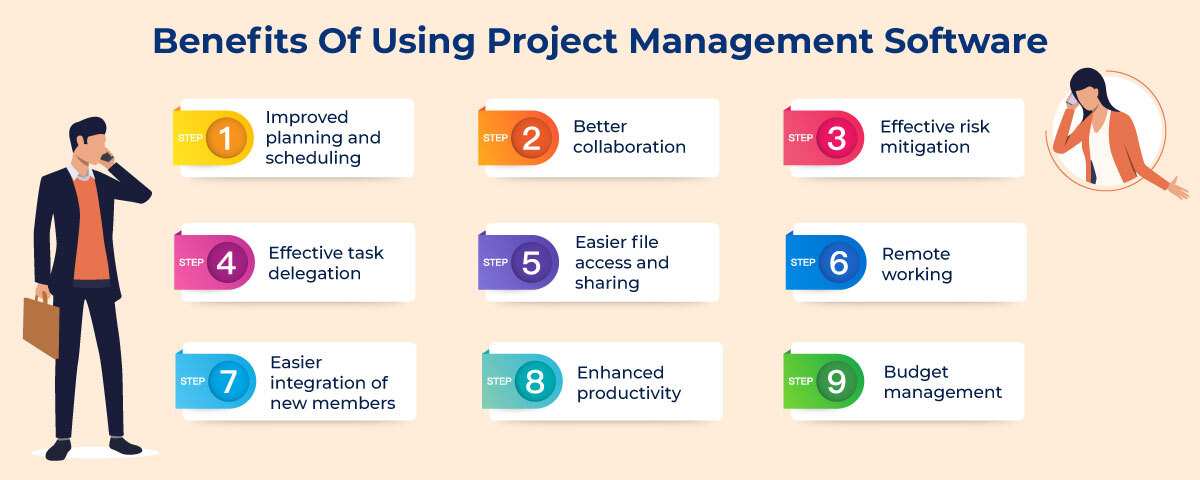 ( Source: kissflow )
Project management software will assist remote teams in organizing, tracking, and managing work efficiently. You can use this tool to determine the project's workflow as well as a timeline to ensure that it is completed on time without fail.
Recommended Project Management Software: Asana, Trello, ProofHub
5. Productivity Tools
We all are human beings and not machines, right? This means, unlike machines, we tend to forget things and make mistakes. Although we cannot prevent all errors, we can certainly limit them by implementing productivity tools. Productivity tools comprise a variety of different tools such as time-tracking tools, note-keeping tools, project monitoring tools, and so on. 
These tools serve as utility tools for the primary software, ultimately improving overall productivity and performance when telecommuting.
Recommended Productivity Tools: Keka, EverNote, HubStaff, ToDoist
6. Communication Tools
Communication is indeed the key when it comes to telecommuting. To ensure that communication between teams stays smooth and seamless, you'll need at least 2-3 good communication channels. Furthermore, this telecommuting technology is critical since its absence can harm the overall productivity and performance of the project as well as your other business operations.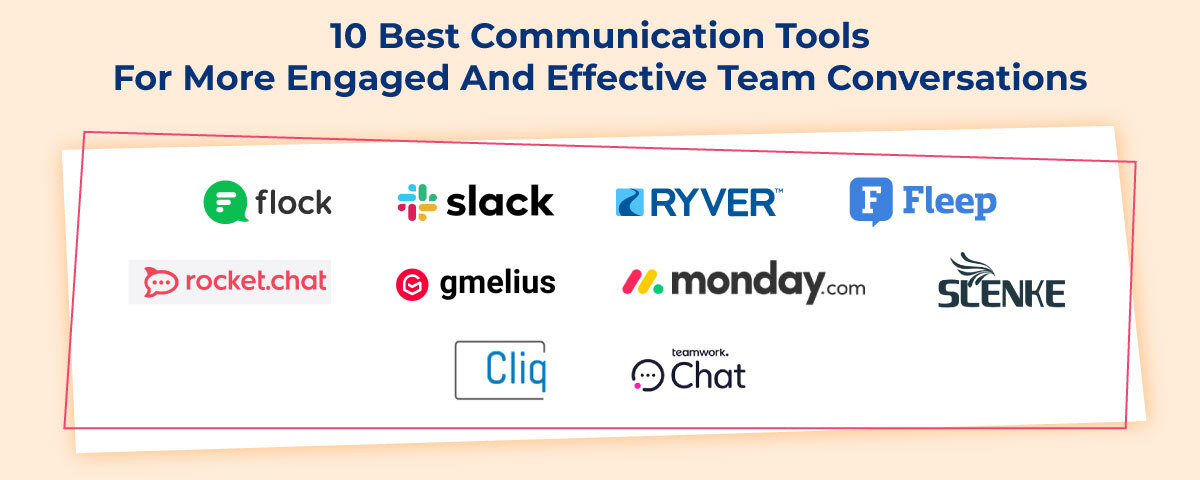 ( Source: covrisolutions.wordpress )
For these reasons, when you pick a remote working model, you must first ensure that you have the best communication tools in your arsenal.
Recommended Communication Tools: CallHippo, GSuite, Google Meet, Loom
7. Security Tools
When you do most of your job over the internet by internet communication and via communication technologies, the risk of a cyber-attack or data breach increases considerably. For these reasons, you will undoubtedly require a commuting technology known as security tools, to safeguard your data. 
The security tools will provide you with the appropriate security cover for your entire system and protect critical data from malicious attacks. In addition, when you have these technologies in place, you can easily share data and files with your teams over both the networks – intranet or internet.
Recommended Security Tools: TeamViewer, Okta, 1Password, Amazon Web Service (AWS)
These are the 7 telecommuting technologies that businesses must invest in and implement if they choose full-time remote working. Not only will these telecommuting tools expedite and automate operations, but they will also safeguard your data from malicious cyber threats.
So the question now is, what does the future hold for telecommuting? Is it here to stay, or will it fade away after a few years?
Future of Telecommuting
Several surveys conducted over the last few years indicated that remote working or telecommuting is here to stay and has a very promising future. The advancement of telecommuting technology will aid in keeping businesses at ease. Although the initial phase or shift to managing a remote workforce might be intimidating, with the right IT infrastructure and supporting staff, it would be a smooth process.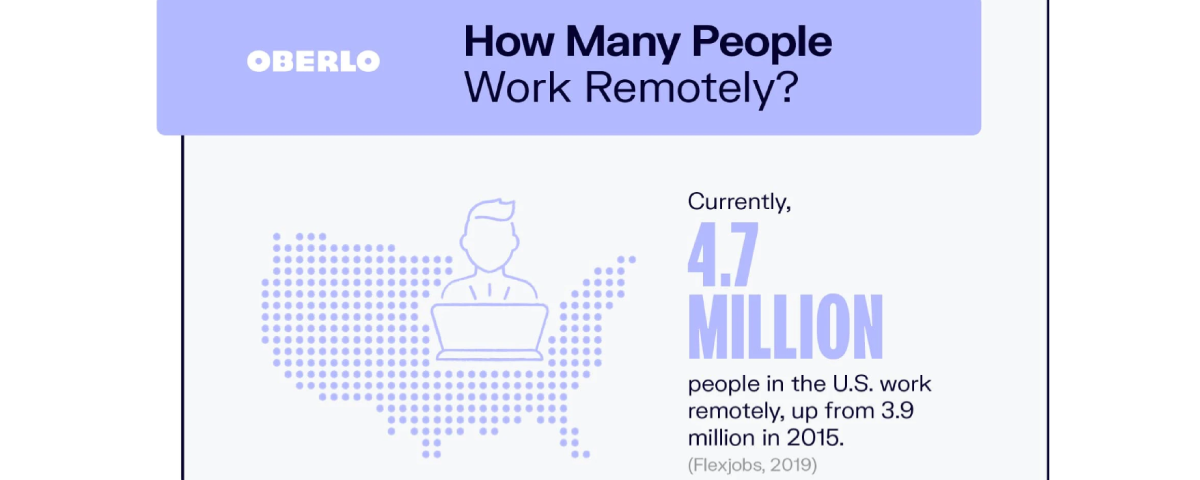 ( Source: oberlo )
Moreover, the slew of benefits that telecommuting provides will also play a critical role in its widespread acceptance in the workplaces. For example, adopting the telecommuting concept will save travel time, provide flexible working, reduce office space and operational expenses, and provide a better work-life balance, among other benefits.
So rather than battling the change, companies should embrace this new employment style with open arms! However, before embarking on full-fledged remote working, ensure that you invest in the right type of telecommuting technology that best matches your business needs.
The Bottom Line
Change is an inevitable and necessary element of life– be it personal or professional. So, instead of dismissing the telecommuting model with lame arguments, businesses should embrace this new work approach since it is a win-win situation for both companies and employees. However, as stated earlier, before transitioning to full-time remote working, make sure you buy the right telecommuting technologies, such as CallHippo and others stated in this blog.
WORDS THAT MAKE SENSE!
Read The Most Well Researched & Insightful Articles From CallHippo Team