Date: July 19, 2023
Excellent communication is essential for business success. There's no denying that having streamlined communication is the biggest asset for any organization. On the contrary, poor communication strategies can derail the project, lead to misunderstandings & conflicts, and even financial losses.
For this reason, it's essential to have a better understanding of different types and styles of business communication, as well as knowing when to use each one.
In this blog post, we will delve into the world of business communication and explore the various types and styles of communication, as well as the benefits of effective communication in the workplace.
Let's get started with a brief understanding of what business communication is.
What is Business Communication?
Simply defined, business communication is a two-way process of sharing information between different organizational hierarchies and with people outside an organization. Besides, communication is a continuous process and an essential element in managing people and businesses.
Here are some of the benefits of effective business communication:
Improved productivity and efficiency.
Increased employee engagement and satisfaction.
Stronger relationships with clients and stakeholders.
Enhanced problem-solving and decision-making.
Reduced misunderstandings and conflicts.
To sum up, business communication is essential for the success of any organization. It enables you to effectively exchange information, ideas, and feedback among employees, clients, stakeholders, and other involved parties.
Types Of Business Communication
As one might expect, there are various forms of business communication, including internal and external communication, verbal and written communication. Besides, a new form of communication has emerged recently called digital communication.

Let's take a closer look at each of these types to get a better understanding of them.
1. Internal Business Communication
When an organization communicates inside an organization among its peers or according to the hierarchy, it is internal communication. Again, there are three different types of internal communication:
A. Upward Communication
Upward communication refers to the flow of information from lower levels of the organizational hierarchy to higher levels, such as from employees to managers or from managers to executives. Effective upward communication increases employee engagement, promotes transparency, and fosters a positive and collaborative work environment.
When to use: Opt for upward communication when you want to encourage employees to share their thoughts and ideas or when you want to promote transparency in your organization. It can also be useful for identifying improvement areas and increasing employee engagement and satisfaction.
B. Downward Communication

Downward communication, as the term implies, refers to the flow of information from higher-level management to lower-level employees within an organization. It is a top-down communication style that is often used to assign tasks, provide feedback, or communicate important information throughout the organization.
When to use: Use downward communication when you need to communicate important information, provide feedback, assign tasks, or set employee goals. This top-down communication style is particularly effective for providing clear direction and ensuring all employees are on the same page.
C. Horizontal Communication
Horizontal communication, also known as lateral communication, is a type of business communication in which the flow of information in an organization is across departmental boundaries. Herein, the people at parallel or the same level of an organization share information to cooperate and collaborate to complete a project.
When to use: You should prioritize horizontal communication when you need to collaborate across departments or teams within your organization. This type of communication allows people at the same level or in different departments to share information more efficiently.


Expert Advice
"When choosing the most suitable style or type of business communication, it's essential to consider factors such as the audience, the purpose, and the message you want to convey. It's also important to keep in mind the strengths and weaknesses of each communication type and style to ensure that you are selecting the most effective method."
Ready to improve your internal communication? Take a look at these top virtual phone systems.
Now, let's talk about external business communication.
2. External Business Communication
As the name implies, external business communication can be defined as a type of communication that takes place between an organization and individuals or entities outside of the organization. Some of the stakeholders of external communications are customers, suppliers, investors, regulatory agencies, and other stakeholders.

Furthermore, external communication can be classified into three main types as explained below:
A. Marketing Communication
Marketing communication is a type of external communication used to promote and sell products or services to customers. It typically involves activities such as advertising, promotions, and public relations (PR). The ultimate goal of marketing communication is to generate customer interest and engagement.
When to use: Use marketing communication when you want to promote and sell your products or services to potential customers. This type of external communication effectively increases brand awareness, drives sales, and ultimately grows your business.
B. Customer Communication
The second type of external business communication is customer communication. This type of communication is used to interact with customers and address their needs and concerns. It typically entails customer service, support, feedback, and other interactions that help build strong customer relationships.
Similarly, a brand like Donorbox plays a pivotal role in effective donor communication, a crucial aspect for nonprofit organizations to thrive.
Anchor: donor communication
When to use: You should use customer communication to build strong relationships with your customers. By engaging in customer communication, you can build brand loyalty and increase customer satisfaction– ultimately leading to increased sales and revenue for your business.
C. Investor Communication

Investor communication is the third type of external business communication used to inform investors and stakeholders about the organization's financial performance and other relevant information. This type of communication includes financial reports, annual meetings, press releases, and other forms of communication that aim to keep investors informed and engaged.
When to use: Use investor communication when you need to keep your investors and stakeholders informed about your organization's health. Effective investor communication can help build trust and confidence among your investors and support your organization's overall growth and success.
Take your business communication to the next level with these best tools.
In addition to these types of business communication, there are two more popular forms of business communication – verbal and written. Let's take a brief look at each of them
3. Verbal Communication
Verbal communication in business refers to the exchange of information or ideas through spoken words. It typically takes place between individuals or groups either through face-to-face conversations, phone calls, video conferences, or any other mode of communication. The bottom line is– people should use their voice to communicate.
When to use: Verbal communication is an effective method to convey a message that requires immediate feedback or clarification. Therefore, you should opt for verbal communication when you need to discuss complex topics or provide timely feedback.
4. Written Communication
Written communication is nothing but the exchange of information or ideas using written words. It includes any form of communication that involves the use of written language, such as emails, letters, and text messages. Effective written communication is essential in business, as it allows for clear and concise communication.
When to use: Written communication is a useful communication method for maintaining a record of decisions made between parties. Therefore, you should opt for written communication when it comes to conveying important information.
5. Digital Communication

Digital communication is nothing but a form of communication that uses digital technologies to transmit information. This can include emails, instant messages, video calls, and social media platforms.
Note that, in today's digital business landscape, digital communication has become increasingly important. This is because it allows for real-time communication with colleagues, clients, and customers around the world.
When to use: Digital communication is ideal for quick and informal communication, such as for scheduling meetings or providing updates. It is also useful for remote teams who need to communicate and collaborate effectively.
Don't let distance hold you back from success. Take your remote team's productivity to the next level with these tools.
So, these are the five major types of business communication. However, in addition to these communication types, there are four communication styles as well: analytical, intuitive, functional, and personal.
Let's take a quick look at each of these business communication styles.
Business Communication Styles
Business communication styles vary based on factors such as business type, audience, and purpose.
Let's take a close look at some of the most common business communication styles.

1. Analytical Communication Style
As the name suggests, this style of business communication management involves analyzing data and speaking on the basis of facts rather than emotions or speculations.
This form of communication is good for making points and explaining your side of the argument. It is most effective when you need to state facts and points quickly, one after the other.
2. Intuitive Communication Style
Intuitive communicators are the exact opposite of analytical communicators. This business communication style takes a more casual route as opposed to one bombarded with facts. Intuitive and innovative ideas are more welcome than mere facts.
This business communication style looks at things from a broader point of view, focusing on the bigger picture.
3. Functional Communication Style
The functional style of business communication management can be said to be a mix of analytical and intuitive communication styles.
Functional communicators like a clear understanding of the plan along with all the relevant details. They prefer to communicate in a linear fashion and appreciate it when ideas are supported by facts.
4. Personal Communication Style
As the name suggests, this form of business communication uses emotions to connect with the people around them. Personal communicators make an effort to understand those around them. They care about the feelings and emotions of those they connect with. They build close and intimate relationships with those around them.
These are the four business communication styles. Choose the one based on your requirement and business objectives.
You must be wondering why you need to know about all these communication types and styles. Are there any benefits of having this knowledge?
Well, yes! There are so many benefits of effective business communication, as explained in the next section.
The Benefits of Effective Business Communication

The following are some of the most significant advantages of effective business communication management.
Effective workplace communication can help to reduce workplace conflict or tension.
Business communication also promotes open lines of communication and keeps employees and other stakeholders of the firm connected.
Effective business communication boosts workplace productivity by ensuring information is delivered on time and accurately.
External business communication also builds and strengthens strong relationships between clients and organizations.
Effective business communication promotes employee morale and fosters a healthy work environment.
These are the five most significant advantages of effective business communication.

However, we recommend that you also adopt the following practices to improve business communication in the workplace:
Practice active listening
Provide positive feedback
Have face-to-face meetings
Build collaboration skills
Emphasis on written communication
Prioritize two-way communication
Convey the message to the right person
If you implement these tips correctly, you will be able to significantly improve business communication.
However, in addition to all this knowledge, your business also needs modern business tools and technologies, such as a VoIP phone system, to upgrade and better manage business communication.
This is where business communication & collaboration solutions like CallHippo come into the picture.
CallHippo– The Best Business Communication System
CallHippo is one of the best VoIP service providers in 2021 as it provides a variety of innovative and business-specific features and services, allowing you to integrate the system with other business tools and services.
Besides, it also provides exceptional customer support, has multiple pricing plans, and is relatively affordable compared to other VoIP providers.
How To Get Started With CallHippo?
Wondering how to sign up for CallHippo VoIP services? Simply follow the instructions outlined below:
Step 1: Sign up with CallHippo.
Step 2: Log in with the username and password, and this will take you to the CallHippo dashboard.
Step 3: Click on 'Add Number' and select the country you want to target in the 'Country' column. After that, you can filter the number type as per your choice and select a number from the number pool.
Step 4: Choose the best package considering your requirements and make payment.
Step 5: Once you have established a centralized virtual phone number for your business, you will need to add the rest of your team members as well.
After that, you must link your personal phone number to the virtual number. This enables you to make and receive calls from the country whose phone number you have chosen.
So that's it for today.
Need a reliable and affordable business phone system? Look no further than CallHippo.
We are hopeful that all of this information has expanded your understanding of business communication further and helped you comprehend the importance of effective business communication.
The Bottom Line: To create a streamlined communication network, it's important to have a good understanding of the different types of business communication. Each type serves a specific purpose and can be used to improve productivity, employee engagement, customer relationships, and overall business success. Besides choosing the ideal communication type, also invest in modern business communication tools such as CallHippo.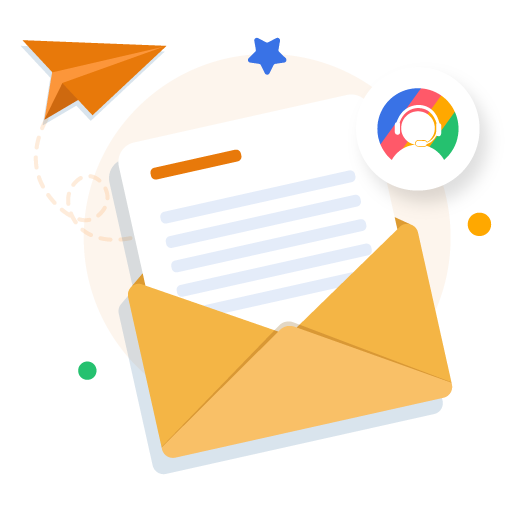 Let's Stay in Touch
Subscribe to our newsletter & never miss our latest news and promotions.

+21K people have already subscribed