Date: September 20, 2023
Workforce Management (WFM) is the process by which managers can strategically optimize the workplace productivity of the employees to ensure that all resources are distributed optimally in the right place at the right time. 
It is a process that assures you stay on the track while implementing the listed workforce management(WFM) processes to maximize the performance of the employees and competency for an organization. The workforce management system can perform the following functions like forecasting workload, scheduling and planning, tracking time, performance management, compliance, and salary administration. It can also help in personnel recruitment, delivering products and services, measuring the productivity of and ensuring customer satisfaction.
Workforce Management Processes: 
Forecasting workload
Forecasting is nothing but the ability to foresee and calculate future requirements. In a call center, forecasting the workload helps to predict future requirements of customer demand and optimally allocate employees accordingly. 
Scheduling and Planning
Scheduling is an important step to check staff availability and prepare a well-balanced routine for employees. This can be complex and time-consuming. The workforce management system helps in time management processes to be less troublesome, using tools like data analysis and timesheets. Employee scheduling software helps managers to create and manage employee schedules efficiently. The workforce can manage and plan the workload and distribute the work accordingly in such a way that can increase their productivity.
Performance Management
The workforce management system can track the performance of the employees based on time on a call, customer satisfaction, redundancy, etc. This allows call centers to increase the productivity of their employees by minimizing and maximizing the factors affecting their employees. The Workforce Management system also helps a call center to understand the needs and requirements of individual employees and how to maximize their productivity individually. It can help to reveal the strengths and weaknesses of an employee through their performance, enabling managers to provide attention and help where necessary.
Additionally, incorporating 360 feedback software into the Workforce Management system can offer a well-rounded perspective on employee performance. This software allows for feedback from multiple sources, including colleagues, supervisors, and even self-assessments, providing a comprehensive assessment of an employee's skills and areas for improvement. With such insights, managers can fine-tune their support and development strategies to enhance employee growth and overall organizational success.
Tracking Time
Workforce management helps in tracking time and analyzes the attendance patterns of an employee to help a call center in managing problems with predictable losses of employee coverage. The call center can maximize capacity and can also improve efficiency in call center by many ways by handling the average amount of time for a call center employee to handle a customer call.
Administration of Payment and Other Benefits
The workforce management system can help to control the administration of salary to employees and other benefits like health insurance, PTO, bereavement, etc., efficiently. The workforce management system can decrease system complications by syncing data and actions from other processes with the administration of payments and other benefits. 
Compliance
Workforce management can help to reduce fines and lawsuits that can result from non-compliance with the laws and regulations of industry standards. Workforce management makes compliance tracking and helps the call centers to save time and money.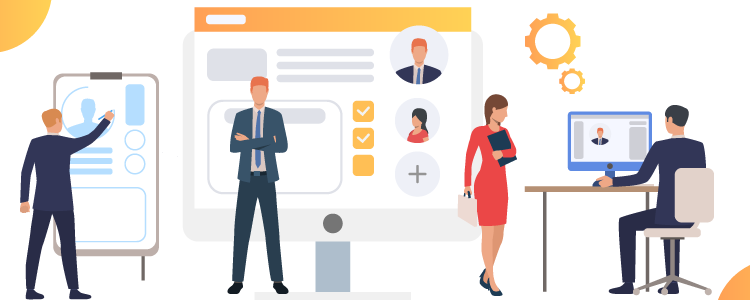 What is the importance of Workforce Management?
Planning Accuracy
Workforce management helps a call center organization to plan for future requirements accurately. Workforce management can help to cut off unnecessary expenses of both over and under planning. The data provided by Workforce management systems can guide to relevant insights for employers about how to navigate predictable losses of coverage because they are experienced, have followed the fundamental rules of workforce planning in search of accuracy assurance.
Maximize Efficiency and Productivity of Employees
Workforce management systems help the call center to distribute the right work to the right employee optimally. Data collected from Workforce management processes helps efficiently in task matching.
Customer Service
Customers using the customer care service of the call center system may get frustrated and give up their queries if their queries are not answered on time or their call is kept on hold for a long time. Workforce management tools help to distribute the employees in an organized fashion to handle call surges so that customers are not kept waiting for too long. It helps to fulfill customers' requests promptly and efficiently.
The main purpose of workforce management software system in a call center is to:
Ensure that the right number of employees are forecasted in the workflow at the right time and at the right place.

Ensure that the employees have the right skill set to handle the expected workflow and customer inquiries. 
Why is Workforce Management important?
Workforce management helps to distribute the right personnel to do the right tasks at the right time. This increases the profits and productivity of your organization. It helps a manager to analyze the current situation of the company. Workforce management helps to maximize resources and reduce labor costs without lowering the quality of the outcome. It also saves the organization a lot of money by helping you to stay compliant with national, local, and union laws and regulations of the industry standards. Workforce management also helps to increase customer satisfaction by handling call surge and forecast of workload. 
You May Also Read : Best Data Management Tools for Your Business
The Bottom Line
Workforce management software helps to reduce overhead by incorporating many call center processes. Investing in a good workforce management software system will be cost-effective for the organization. It will be cost-effective for the organization because rather than spending money on different software tools to control different processes in the organization, only one software can control the entire process. 
FAQs For Workforce Management (WFM)
What Is Workforce Management (WFM)?
Workforce management involves optimizing workforce resources to efficiently achieve organizational goals, including scheduling, time tracking, and performance management.
What Are Workforce Management Tools?
Workforce management tools are software applications that assist in planning, scheduling, monitoring, and managing a business's workforce. They help streamline tasks like employee scheduling, time & attendance tracking, and labor forecasting.
How Does Workforce Management Work?
Workforce management analyzes data on employee availability, skills, workload, & business needs to create efficient schedules, manage work hours, & align workforce resources to effectively meet operational requirements. The tools aid in this process by automating and optimizing workforce-related tasks.
WORDS THAT MAKE SENSE!
Read The Most Well Researched & Insightful Articles From CallHippo Team