Date: May 18, 2023
There's an old proverb that says, "It's better to go slowly in the right direction than to go fast in the wrong direction." This philosophy not only applies to our personal lives, but it also applies perfectly to business marketing.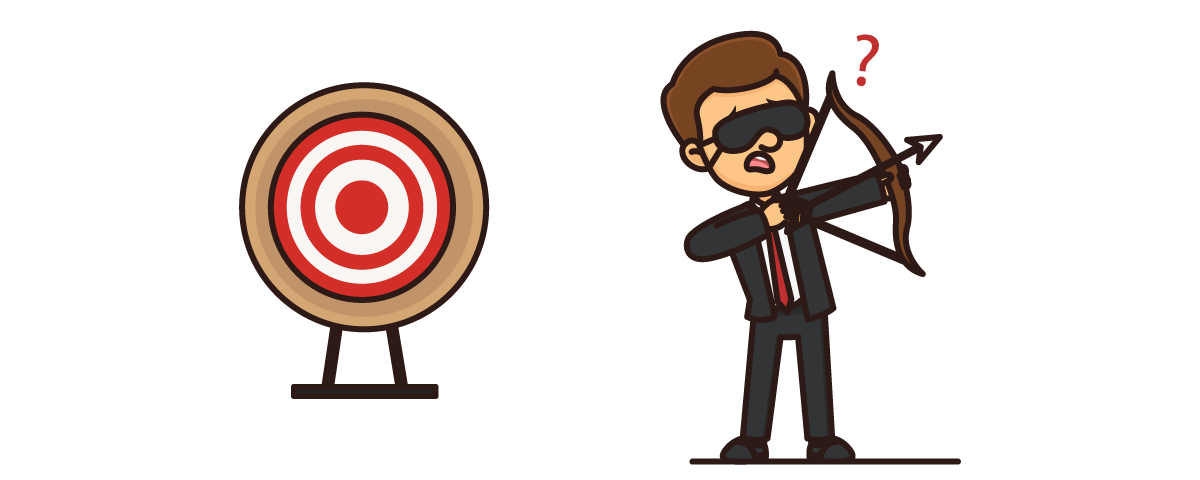 People often make marketing mistakes in planning or implementing strategies, either due to a lack of proper knowledge about marketing concepts or in a rush to gain instant benefits. Whatever the reason, but, it's a fact that marketing strategy blunders will not only derail your entire campaign but will also strangle your company's growth.
In this blog, we will discuss 15 common marketing fails to avoid in order to save your company from negative growth and financial ruin. Let's begin!
15 Common Marketing Mistakes To Avoid In 2021
1. Have A Poor Understanding Of Your Target Audience
Yes, this is one of the most common marketing fails made by businesses. It is critical that you have a thorough understanding of your customers. Because your entire marketing campaign will be built around this.
Gather as much information as you can about your target audience. Such as their demographic data, purchasing power, interests, age, income, education, gender, and so on. This information will help you greatly in developing the most effective marketing strategy for a specific audience and, ultimately, achieving the best possible results.
2. A Poorly Thought-out Marketing Strategy
Once you've gathered information about your target audience, make sure to put it to good use in order to create the best strategy possible. Because having such a large amount of customer information is pointless if you failed to do so.


(Image Source- nt.technology)
Simultaneously, examine the outcomes of your previous strategies to determine why you succeeded or failed. Make certain you don't make the same marketing mistakes twice. Moreover, don't rush through this stage; take as much time as you need to outline the best marketing strategy possible.
3. Absence From Social Media Or Ineffective Use Of Social Media
This is yet another common marketing mistake. It is critical that you establish a strong presence on various popular social media platforms in order to better understand and serve your customers. Indeed, social media management can be challenging and take a lot of time. Luckily, there are tools allowing you to manage all social media in one place, which can save you time and let you focus on other aspects of your business.
According to a survey, about 35% of customers visit brand pages regularly, and 78% of small businesses now get at least one-quarter of their new customers through social media!
These two figures are sufficient to gauge the importance of social media presence for businesses. Keep this in mind as you plan your social media strategy.
4. Either Completely Disregards SEO Or Solely Relies On It
Another common marketing mistake made by businesses is that they either place too much emphasis on SEO or completely disregard it. However, the ideal strategy is to neither rely solely on SEO nor avoid it entirely. You must strike a balance between the two.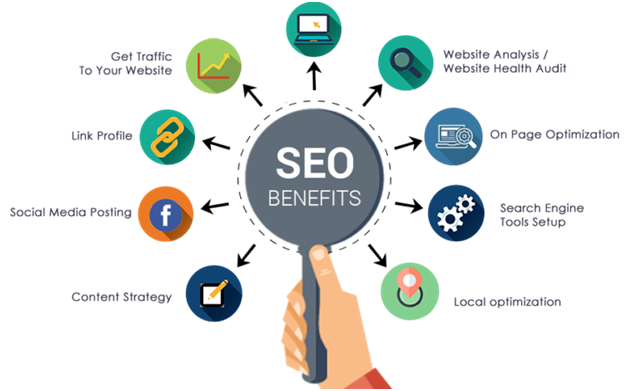 ( source:theideators.co )
For example, while using SEO, you should also consider and work on other aspects of marketing. For instance, work on creating high-quality content, optimizing your website, and using business communication tools, among other things.
5. Not Utilizing Advanced Communication Tools
As mentioned in the above point, advanced business communication tools, such as CRM, VoIP, live chat software, and chatbots are an essential part of the strategy. These customer service tools will give you an edge over your competitors and ultimately benefit your business.
Therefore, avoid making the marketing mistake of overlooking advanced communication tools. Rather, make a list of your company's requirements and, based on that, invest in the best business communication tools that can contribute to your company's success.
6. Lack Of Patience– Frequent Strategy Shifts
Patience always yields great results, and the same is true when it comes to marketing campaigns. We've seen a lot of cases where businesses don't have the patience to wait for results. However, they must realize that marketing success is not synonymous with instant noodles that can be ready in under two minutes.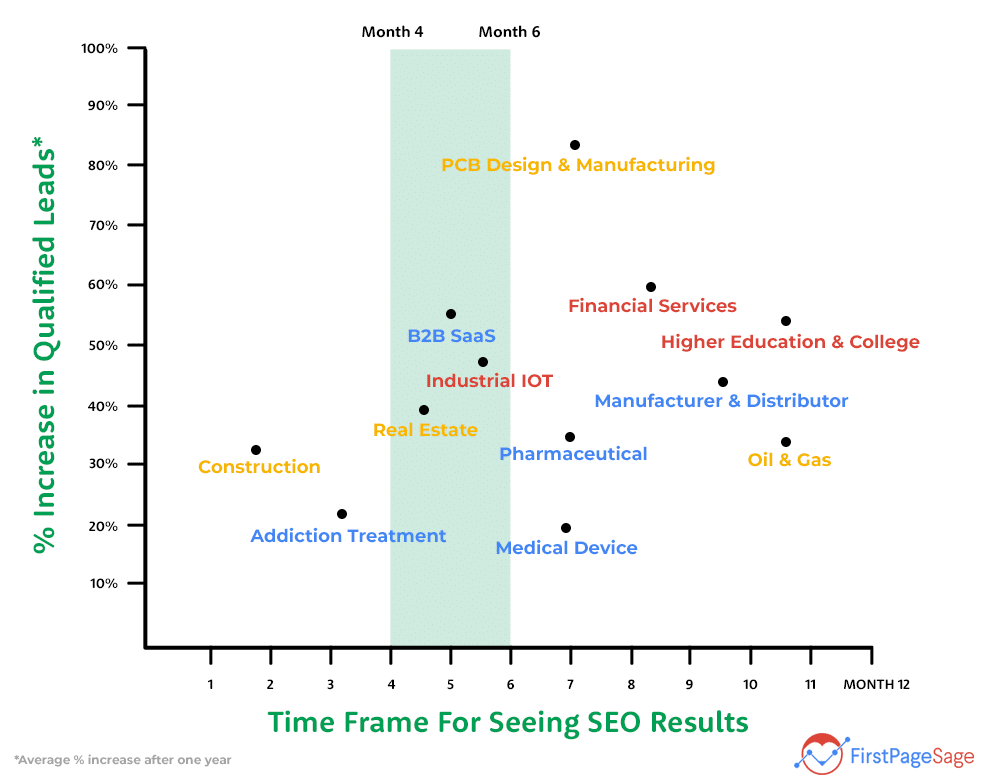 ( Source: firstpagesage.com )
You won't achieve success overnight, but you'll have to give your strategy time to bear fruit. Be patient and avoid the marketing mistake of frequently changing your strategy.
7. Ignoring Mobile Users
Don't make this marketing mistake of disregarding your mobile customers. According to a survey, 73% of visitors prefer a mobile-friendly website that is simple to use and designed for small screens. According to the same study, 61% of users abandon a website right away if it is not mobile-friendly!
These figures are sufficient to comprehend the importance of mobile users. Clean and efficient UI, easy-to-find search bar, and faster load times are just a few of the things to consider to make the website mobile-friendly.
8. Not Offering Discount Coupons Or Setting Up Festival Sales
Be it a Billionaire like Jeff Bezos or ordinary people like us– we all love FREE coupons! Don't we? However, many businesses fail to recognize the value of discounts, coupons, festival sales, and other freebies when it comes to marketing– which is one of the most common marketing fails and a  major marketing mistake.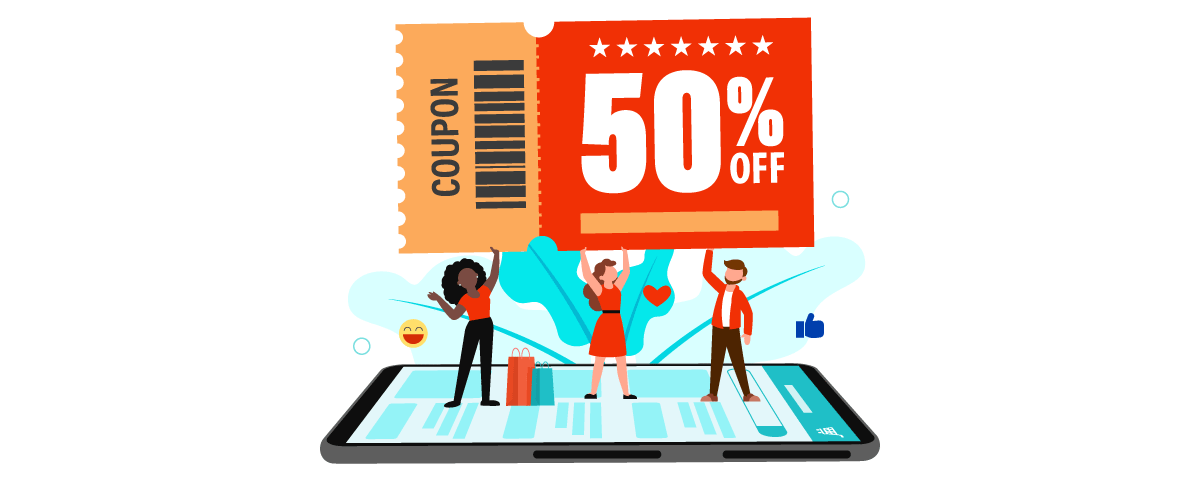 To increase brand awareness, exposure and target the right audience, you should frequently offer coupons to your customers. However, make sure that your coupon marketing budget does not exceed your profit margin!
9. Unplanned Content Strategy Or Poor Content Quality
One of the most common marketing fails is– a poorly planned marketing strategy or a lack of emphasis on content quality. Businesses that rely solely on paid advertising frequently overlook content planning.
However, they should realize that when it comes to marketing, content is the king. Even if you succeed in ranking your website and driving customers through other marketing tactics, users will not stay for long on your site if your content quality is poor.
10. Zero Or Very Little Use Of Infographics Or Visual Media In The Content
Even if you understand the significance of content marketing, but, if you fail to make your content more engaging and valuable– it's pointless. According to studies, our brain consumes 90% of all information in the form of visuals!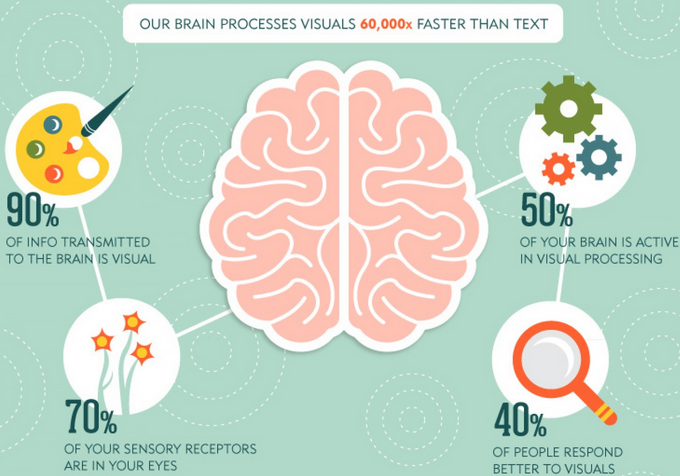 ( Source: thenextweb.com)
Therefore, don't make the marketing mistake of omitting visual media and infographics from the content. Include as many images, videos, GIFs, infographics, and other media as possible in your content. (Just look at this blog!)
11. Failed To Keep Up With Rapidly Changing Market Trends
If you want to outperform your competitors and grow your business in today's highly competitive world, you must keep up with rapidly changing marketing trends. Unfortunately, many people make the marketing mistake of not giving importance to changing business trends or failing to deal with it.
Ensure that you have the right people on your team who are capable of recognizing changing marketing trends early on and adapting your strategy accordingly.
12. Little Emphasis On Website Optimization
Your company's website should be optimized on a regular basis. According to a study, 79% of customers who are dissatisfied with a website's performance will not return or are less likely to buy from that website.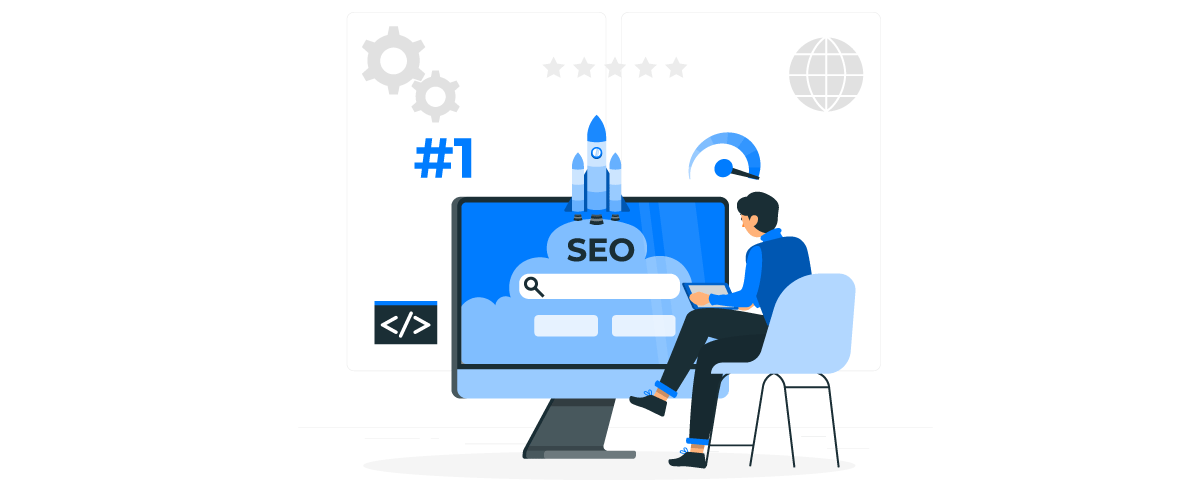 As a result, avoid making the marketing mistake of not optimizing your website. Rather, make sure your website is quick to load, has rich SEO content, provides relevant information about your products/services, is mobile-friendly, and has an easy-to-use user interface(UI).
13. Little Emphasis On Personalized Marketing
The popularity of personalized Marketing has skyrocketed in the past few years. According to a survey, 80% of shoppers are more likely to make a purchase from a website that provides a personalized experience.
Even after being aware of these facts, many businesses fail to accommodate personalized marketing into their marketing strategy, which is a major marketing mistake. If you want to achieve great results, make sure you design multiple different strategies tailored to specific audience groups.
14. Focus Only On Customer Acquisition And Not On Customer Retention
Remember that customer retention is just as important as customer acquisition. Several studies have concluded that a successful customer retention strategy will provide you with more benefits than acquiring new customers.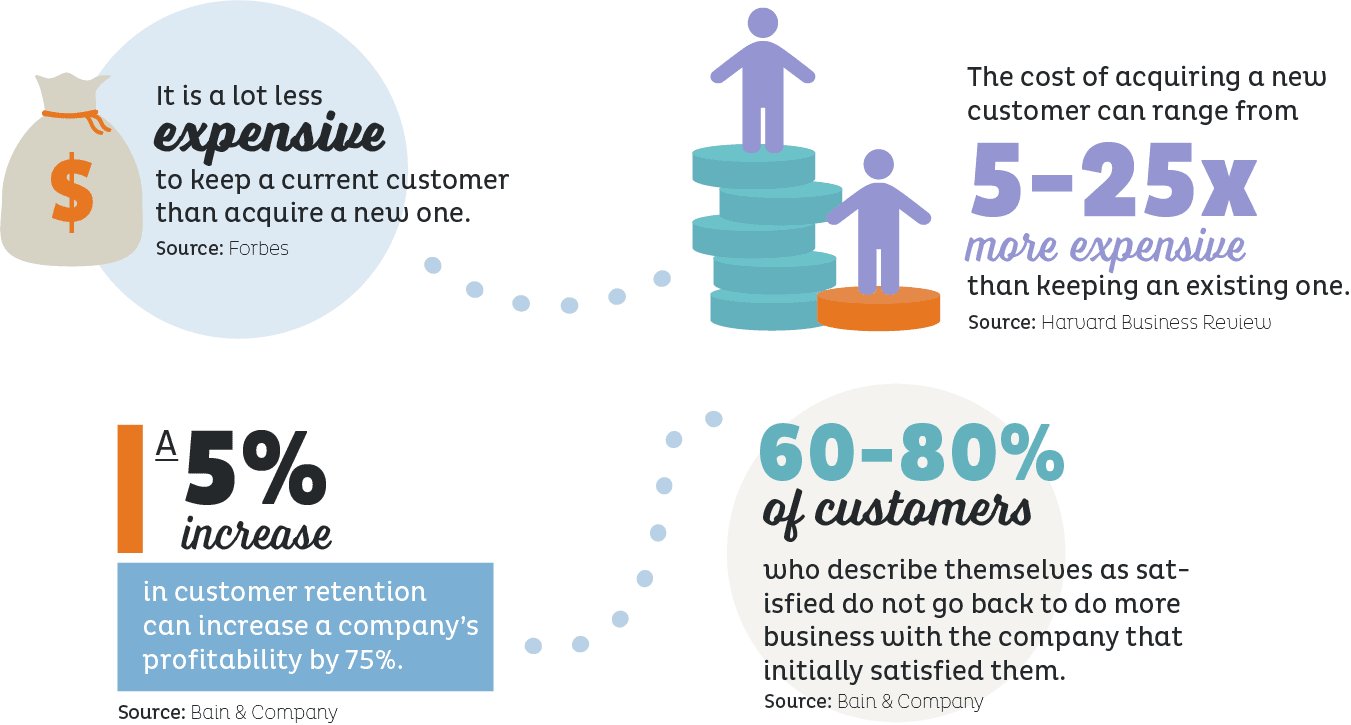 ( Source- ocreative.com )
Furthermore, customer acquisition is thought to be 6-7 times more expensive than customer retention. For all of these reasons, avoid the marketing mistake of focusing solely on customer acquisition and not on customer retention as well.
15. Don't Know How To Interpret The Results Or Prepare Output Reports
When it comes to a successful marketing strategy, reports and analysis are crucial. The reports will show you how well your strategy is working and what kind of results it is producing. Unfortunately, many businesses lack the human resources needed to interpret the results and prepare output reports.
So, when you don't have the reports, you won't be able to change or revise your strategy. Therefore, we strongly advise you to avoid this marketing mistake. Rather, learn how to make reports and analyze outcomes.
Summing Up:
It's just as important to avoid marketing mistakes as it is to plan the right strategy. Even a few unintended strategic blunders can derail your entire marketing campaign and cost you a fortune. Therefore, we suggest that you save this blog to your device for future reference and make sure you avoid all of the common marketing fails listed here when devising a strategy for your business!
WORDS THAT MAKE SENSE!
Read The Most Well Researched & Insightful Articles From CallHippo Team