Reading Time:
4
Minutes
Published :
April 22, 2020
86% of customers are willing to pay more for the customer experience. Delivering stellar customer experience at each stage of the buyer's journey is a crucial factor for acquiring and retaining more customers. 
Earlier, companies used to compete on price; concentrating on the customer experience wasn't even in the picture. But, with the advent of the internet, the trend shifted from company-focused buying to customer-focused selling. Brands like Amazon came up with their eCommerce platform, offering customers more options than ever. 
It also helped customers to make more informed buying decisions as now they could compare different stores on an array of parameters. Not just that, they also had the power to express their displeasure about a store through online reviews, refraining others against the lousy service. 
And this proved to be an eye-opener for the companies. Today we know this trend as customer experience. Industry experts, subject matter experts consider customer experience as a core competency, a deciding factor that can make or break your business. Astounding customer experiences can invoke customers to spread the word about you and become brand advocates.
Why is customer experience necessary? 
A business without its customers is like a barren land. And that's why brands are investing massively in providing an excellent customer experience. It reduces the customer attrition rate as well as helps in up selling and cross-selling. Here's why you must pay attention to your customer experience
Bloomberg Business Week

has found that CX is one of the crucial objectives for companies. 

Only 8% of customers have reported being satisfied with the customer service they're getting. 

$1.6 trillion is lost every year in

US

as the businesses aren't focusing enough on customer support. 
As the data depicts, customer experience should be the epicenter of your business. Today, customers are more informed than ever. They search your competitive landscape, read reviews, and also screen the social media activities. Hence, there's a high probability that your customers may turn to your competitors, and you may end up losing them. 
Your customers are also the most readily available resource to understand what people want from you and how you can deliver what they need. An outstanding CX helps in building long term relationships and a community around your product.
What is customer experience management?
CEM or CXM is a collection of processes and strategies organizations like you can use to improve every customer interaction. To strike out a road map, you need to offer personalized customer experience and educate all your concerned departments about optimizing the customer experience. A successful customer experience management involves the constant implementation of customer acquisition and retention strategy. 
How to improve the customer experience? 
Customers are getting demanding day by day. They expect every interaction to be better than before. This may seem overwhelming but will only pay you dividends in the longer run. To deliver an amazing CX, you need to understand your target market, implement the right technologies, and provide proper training to your team. Here's how you can do so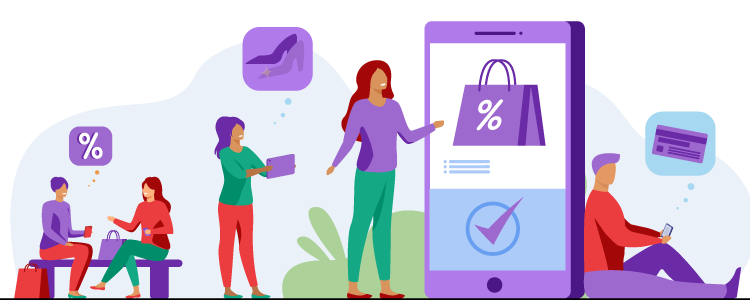 Create a clear customer experience vision
Having a clear, customer-focused vision will help you in optimizing the CX. And to achieve that you need to 
Define who you are and whom you wish to serve as an organization 

Define your values 

Define how these values will impact your brand's overall image
Establish an emotional connect with the customers 
The best customer experiences happen when there's an emotional connection between you and your customers. Hence it becomes essential than ever to invest in establishing an emotional connection with your audience. According to smart insights, 
50% of customers say that the experience influences their buying decision 

Businesses that make an emotional connection are likely to outperform their competitors.

Companies who successfully bond with the customers sell three times more than the ones who don't bond with them. 
Along with establishing an emotional bonding, you must offer personalized customer experience. It not only makes customers feel valued but also entices them to keep coming back to you. Every customer's buying journey is different. So, you need to try and test different strategies to see what works best for them.
Along with that, develop processes for your team to have a complete view of the customer. This includes how they landed on your website,  purchases they've made, points of interactions, and things your teams are doing to work on their feedback. You can also automate the process by integrating various customer experience tools and software. 
Leveraging phone interaction
Today, after-sales customer support and business reach are crucial factors for customers to attract to your brand. Knowing how you will treat them after the purchase massively influences their buying decision. Even today, most customers end up getting frustrated as they aren't able to reach the vendor. But with the proliferation of the VoIP phone system, you can offer a hassle-free phone experience to your customer. 
Set up a customer support team that can be available to cater to the customer queries round the clock. It not just serves an opportunity to solve a problem but also to build a better relationship. With business VoIP phone services, you can talk to your customers from anywhere in the world. Set up a voicemail or auto-receptionist to take their calls. This way, they'll know that you're paying attention to their pain points and that you'll work on it. 
Make yourself accessible 
A VoIP phone system is a godsend for businesses like you. How cool is it to see that the calls are transferred to the concerned departments without any human intervention? Using IVR, one of the services of VoIP, you can direct the customer calls to the desired destination within seconds. Your focus should be on putting your customers in touch with your customer support team quickly and hassle-free. 
Go above and beyond 
No customer experience hack will ever match with businesses who take a step further to improve customer experiences. Encourage employees to make long-term relationships by manifesting emotions. Provide highly personalized services on the top of your customer's mind for a long time. All the best! 
WORDS THAT MAKE SENSE!
Read The Most Well Researched & Insightful Articles From CallHippo Team