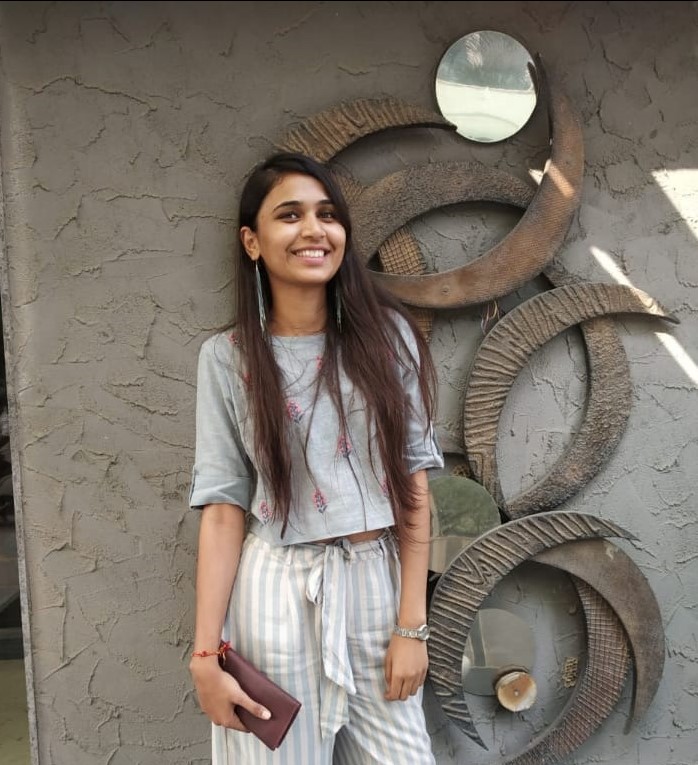 Senior Writer: Nishita
Date: May 30, 2023
Technological progress has made it possible for machines to simulate human intelligence and perform tasks without any intervention. Artificial intelligence is the new buzzword in the business arena. Companies across the globe are leveraging the power of AI to advance their functional efficiency. Artificial intelligence can transform the traditional sales and marketing techniques by bringing a disruptive wave in the CRM sector.
Artificial intelligence has impacted our lives in all fields. However, it has undoubtedly made a massive difference in the way organizations handle their customers. AI-powered CRM tools will result in more than the US $1 trillion in the new GDP impact, and also create 8,00,000 new jobs globally. The convergence of data analytics and breakthroughs in machine learning are set to catalyze job and revenue growth in the CRM function.
Artificial intelligence can help businesses deal with customers in a much better way. As we know, customer relationship management has been recognized as a technique to manage customer interaction through their entire lifecycle. The CRM philosophy puts the customer first. AI algorithms facilitate organizations to make better data-driven decisions by analyzing real-time customer information.
Investing in the best CRM software 2019 embedded with artificial intelligence capabilities is a smart idea. Considering that the volume of data has risen exponentially in the last couple of decades, data aggregation tools are a must-have to manage customer interactions. Customer relationship automation helps retailers analyze consumer data to predict retention rate, purchase behavior, and optimize product management.
CRM with AI combination is a powerful marketing asset. Artificial intelligence solutions embedded in most modern CRM software tools. CRM integration makes it possible for systems to capture signals and data points about prospects and existing clients.
Here is how artificial intelligence can make a positive impact on customer relationship management and enable organizations to gain a competitive edge.
Virtual Assistants
We live in an era of digital communication. It is essential to keep client-organization interaction continuous and free-flowing. Modern customers need to communicate with support representatives continually. AI-fuelled CRM systems utilize robotic analytics and interactive voice response(IVR) technology for automated customer interaction. Virtual assistants can now replace live customer support agents, thus saving organizations precious time and money. They can also schedule meetings, handle calendars, send instant messages, make calls, and conduct lead follow-ups efficiently.
The most significant advantage of virtual assistants is that they relieve managers from annoying administrative duties that take up the majority of their time. It gives sales and marketing staff time to focus on important strategic objectives and make better decisions. Virtual assistants ensure open channels of communication with clients that are transparent and flexible. CRM software also has AI-powered tools such as chatbots that propel accessibility levels and make sure that customers can always reach out for quality service.
Granular Customer Segmentation
Companies need to identify their target audience and make an effort to retain them in the face of stiff environmental competition. AI-driven CRM software can facilitate companies to find out more about their loyal clients. Intelligent algorithms help in in-depth segmentation based on demographic factors, past purchase behavior, and likes/dislikes. CRM tools can view previous data on customer purchases, which further predicts future buying intent.
Automated segmentation engines can segregate various audience groups on different parameters. Marketers are then able to design and execute specific CRM campaigns that are tailor-made for maximum engagement. Artificial intelligence and machine learning can make sure that CRM activities remain customer-centric and focussed – the best way to build a loyal tribe of followers!

Simplified Lead Management
It is vital for companies to follow and manage their leads effectively. When there is a high volume of points, it often becomes difficult for employees to sift through them and conduct required follow-ups manually. Artificial intelligence applications in CRM systems are a sure shot way to increase the efficiency of lead management. CRM tools enhance the quality of interaction and ensure that valid leads are nurtured effectively for maximum revenue.
CRM systems integrated with artificial intelligence replicate real sales representatives. They serve as the first point of engagement between customers and companies by sending emails or messages. Lead generation increases as CRM tools generate leads from multiple sources whenever a potential client displays the intent to purchase. Automated CRM is the best way to focus on qualified leads and push up the sales pipeline.
High Client Engagement and Retention
Creating a holistic experience for clients is the number one priority for most organizations. AI-powered customer relationship management software can create tailor-made experiences for clients. Sentiment analysis and image recognition tools are useful as they can measure customer satisfaction and engagement levels. This insightful data ensures that problems and issues are resolved at the earliest so that clients remain delighted with superior service.
AI-motored CRM platforms can browse through online customer feedback and categorize common complaints. This helps support agents to identify red signals and take proactive action to enhance client satisfaction. CRM systems also identify buyers with genuine intent so that companies can make intelligent recommendations through the sales funnel. It is a great way to maximize customer delight and provide them with an unforgettable positive experience!
Data Capture and Analytics
Data management is the cornerstone of any innovative CRM tool. Customer relationship management systems integrated with AI can handle data in a unified manner. They keep all customer information from social media sites and digital interfaces in a centralized repository. Accessed personnel can easily view, access, and modify the data so that it can provide required real-time value by achieving strategic objectives. Machine learning can be used to conduct predictive lead scoring and forecasting to know customer intentions.
CRM with AI combination can prepare detailed reports with in-depth analysis of critical parameters. Visual and navigable dashboards allow managers to gain crucial customer information at a glance. This leads to intelligent decision making and makes sure that organizations remain responsive to changes in the external environment.
Organizations may question the need for CRM integration with artificial intelligence. They may view it as a fancy add-on with no real value. However, AI-powered CRM solutions are the future – they can help companies revolutionize their sales and marketing tactics! 
Automated data management and insightful analytics help organizations track long term customers. Client profile management and segmentation increase conversion rates. Better quality support and a customer-centric marketing strategy ensure that clients have an unprecedented experience.
Customer relationship software is easy to use and install. Most CRM tools have minimalistic and intuitive interfaces, which result in immediate adoption. It is a wise decision for organizations to get the best CRM software in 2019. It will give an instant competitive edge to business rivals. Companies need to scan the market and find the perfect vendor to customize a specialized package that will meet their CRM requirements.
The tangible and intangible benefits that AI-powered CRM unlocks for businesses is staggeringly unbelievable. A positive brand reputation, better customer engagement, and long term client retention are just a few of the advantages of automated CRM platforms. Artificial intelligence integrated into CRM is bound to enhance bottom-line results in all key performance areas and lead to massive business revenues!
WORDS THAT MAKE SENSE!
Read The Most Well Researched & Insightful Articles From CallHippo Team