Date: August 31, 2023
Get acquainted with the best app for paid and free international calls from any device you would like. With that in mind, our blog will assess each of the eleven best apps for landing that call.
In a highly intertwined world of today's business relations, staying in touch is a must to ensure the prosperity of your corporate entity. Because of that, more and more people take sneak peeks at mobile app development solutions that how to make cheap international calls not only comfortably but also quickly.
What Is An International Calling App?
An international calling app is a software application that allows users to make voice or video calls, and send messages over the internet using their mobile devices or computers. To build a successful international calling app, you need to hire app-based development companies that have expertise with Voice over Internet Protocol as well.
These apps use VoIP (Voice over Internet Protocol) technology to transmit audio and video signals over the internet instead of using traditional phone lines. As a result, users can make international calls to other users who are located in different countries without incurring expensive roaming charges or paying high international calling rates.
Those who travel often can understand how International Calling can spike up their billing charges for long distances. With the Virtual phone calling app, you can avoid these unnecessary charges by getting a virtual number starting from just $6. The process is easy and quick, which only requires Internet connectivity. You can easily make and receive calls on your laptop, computer, tablet or mobile phone using this VoIP Calling App.
How Does the International Calling App Work?
If you have a smartphone, you can easily download the best app for international calls from the android or apple play store. However, most apps require a strong internet connection to make and receive calls.
You can use a phone card or an international calling app according to your calling needs. The final choice is yours. In some situations, you can use both simultaneously for greater benefits. This way, you will no longer need a local telecommunication provider. All you need is an internet connection, the best VOIP app for international calls, and your smartphone.

Expert Advice
"When choosing the best internet calling app, prioritize compatibility, audio and video quality, features like call recording and messaging, strong security measures, reliability, customer support, and affordability."
Advantages of an International Calling App
In today's world, VoIP (Voice over Internet Protocol) apps can enable you to stay connected to the rest of the world at a fraction of the cost. Using an International Calling App has several advantages, including limiting the fees you pay and simplifying the arduous process of making international calls.
Save Money on Business Calls
Smaller business communication is different than that of larger entities. Instead of conducting internal meetings now and then, they prefer to spend more time reaching out to customers, prospects, and partners to increase business sales.
Keeping in touch with these customers while traveling can be costly, especially when connecting with them through mobile phones. Keeping the cost to a minimum should be your topmost priority as these will improve your bottom line result. An international calling app will help you do that without compromising the quality of your service.
Save the Traveling Costs
Communication Platform is the advanced solution and the success key of every business, and traveling to achieve that can cause a big dent in your planned budget. It's not just the cost incurred in fighting tickets, fuel, and hotel bills but also the time you are wasting while traveling. It means you are spending less time in the office, which can drastically hurt productivity.
An international calling app can help you and your employee eliminates non-essential business travel costs. It is a perfect replacement for a traditional face-to-face meeting. In addition, you can schedule it during regular working hours at the office, saving you time and money.
Some best VoIP apps for international calls also come with group video calling, enabling up to 10 people to join the meeting. These enable you to conduct board meetings, Fortnightly meetings, client meetings etc., while sitting in the a.c room of your office
Stay in Touch with Your Colleagues
A business can run more effectively if everyone involved in a particular task is kept in the loop.
An international calling app will help you do that. In addition, the instant messaging feature that these apps are equipped with is the perfect tool for keeping in touch with your colleagues. You can use it to check on what others are doing and ask questions about ongoing projects; some even allow you to send documents instantly.
The affordable international audio and video calling apps will provide you with various cost-effective ways to speak with your colleagues, no matter where they are.
24* 7 Connectivity
The best international calling app provides flexibility to call anytime, anywhere and to any cellular device. You can easily place calls to landlines, cellular phones and VOIP phones for business independent of what telecom services they are subscribed to.
It is extremely beneficial to business owners who must remain in touch with their business partners, customers, and clients from different countries. International Calling apps are also useful to people who are making constant visits to different countries either for official or personal work.
Here are the eleven best applications to make international calls without distractions, issues, or connection problems. Let's go ahead!
Top 11 Free International Calling Apps
Brand Name
Rating
Key Features
Pricing
CallHippo
Call forwarding
Call recording
Voicemail
Text messaging
Basic: $0
Bronze: $16 /month
Silver: $24 /month
Platinum: $40 /month
skype
Voicemail
Meetings Recording
Smart messaging
Screen sharing
Call recording
Starts from £2.40
Google Voice
Voicemail transcripts
- Unlimited text messaging in the US
- Multi Level auto attendant
- Personalized voicemail greetings
- Audio & video conferencing
- Integration with Google Meet & Calendar
Starter: $10
Standard: $20
Premier: $30
Viber
Group chats and calls
Security features like hidden numbers
Delete seen messages
Smart Notifications
FREE
Free Call
Call Tracking & History
Call Recording
Phone Hyperlink
Voicemail
Accurate Caller Location
FREE
When it comes to calling apps, there are so many options out there that you might be confused about where to begin, particularly if you have never tried one. Historically, making overseas calls was difficult, costly, and frustrating.
Luckily, the Internet and cell phones have drastically changed how we communicate, making staying in touch much easier and more affordable. Below are the best apps for international calls that will help you stay in touch with your clients/customers/family:

Trusted by 5000+ global brands and considered the best virtual us number provider, CallHippo is a perfect choice and best VOIP app for international calls.
If you are an enterprise with a fast-growing customer base, CallHippo will be your perfect telecommunication partner. Don't think twice, and place your trust in CallHippo.
It is ideal for companies looking forward to setting up their contact centers and providing extraordinary service to their clients, generating sales and capturing exciting business opportunities.
Features
Call analytics

Call routing

Call forwarding
Pros
Cons
The interface can be made more user-friendly

Customers new to the software might find it confusing

Customer service needs improvement
Pricing
CallHippo pricing plans range from $0 – $40 per user per month

Pro-tip
Businesses often face the challenge of high costs when it comes to international calling, limiting their ability to communicate efficiently with global clients and partners.
Not anymore!
Supercharge your business communication and eliminate costly international calling rates with CallHippo. Sign up for CallHippo's cost-effective international calling services and experience seamless connectivity, high-quality calls, and advanced features. Empower your business to connect and collaborate with international clients and partners effortlessly.

For some loyal users, Viber might be more convincing and trusted. The application operates similarly to WhatsApp, yet certain differences should still be mentioned. In particular, Viber is a free VoIP app compatible with various devices, including desktop ones.
Since Viber is widely used globally, its popularity should tell you something about the features of the Viber application.
For example, instant messaging and international calling features are already there, whereas the quality of connecting might surprise even the most arrogant skeptics. Also, our invited experts find it noteworthy to add that Viber has the most brilliant compatibility with one's contact list, especially in terms of mobile versions of the app.
So, don't be fooled by the sole dominance of WhatsApp on the market of Internet communication since Viber is a surprisingly solid app that is used on a free-of-charge basis.
Features
Free unlimited voice and video calls, even internationally

Group chats and calls

Security features like hidden numbers

Delete seen messages

Smart Notifications
Pros
Easy to set up

Extremely user-friendly and affordable

High-quality image sharing

No need to keep the mobile app and the desktop app connected
Cons
No business-oriented features

Poorer quality than Skype and WhatsApp

There is a limit on small files transfers
Pricing
Using Viber is free, but you'll have to pay some cents for international calls

Skype is the best free international calling app with a decent history of being in the digital communication market. Its main features include usability, ease of use, and video calls for extended groups. This application might be a great option for those who handle remote meetings regularly.
Calls arranged on Skype are free, so you wouldn't be asked to afford some premium packages or a monthly fee. Since this app was a real innovator in online communication, its role in 2019 shouldn't be underestimated. If you're looking for an app perfectly configured for making group video calls, Skype is your choice.
With all that mentioned, Skype best fits the purposes of making calls overseas, especially in terms of solid business meetings, where the security of the app is an objective of the highest priority.
Features
Voicemail

Meetings Recording

Smart messaging

Screen sharing

Call recording, and it has live subtitles
Pros
Up to 100 participants in a single call

Unlimited free calling across multiple countries

Highly affordable pricing

Comprehensive online help
Cons
Does not allow MMS

Chat Option is very poor

High internet connection required
Pricing
Skype is free. However, the subscription plan starts from £2.40 per month.

Let's review a service different from the common desktop- or mobile-based systems. Free Call now offers a unique method of handling international calls. 
Although you are still technically required to download their official application, Freecall operates on the conventional connection frameworks on the technical side. As a result, you would be asked to choose specific destinations, and at the same time, being limited to 300 minutes of calls weekly, the value of this service is still immeasurable. 
If you're required to handle business inquiries with someone from overseas who isn't willing to use telephony apps like Viber or WhatsApp, Free Call is your choice to reach that person! So, don't forget about it when choosing an international calling app.
Features
Call Tracking & History

Phone Hyperlink

Voicemail

Accurate Caller Location
Pros
Easy to set up

24/7 customer service

Provides great voice clarity at a low rate

It is extremely affordable
Cons
Not made for the large business type

Very poor user interface

Free Call lacks scheduling, invites, etc
Pricing
The FreeCall pricing plan starts from $10.00 per month.

Libon is an international phone call app that simplifies your handling of international calls. It works without an Internet connection, Wi-Fi or mobile data, so you must install Libon's app before making a call. Regularly, you would receive thirty free-of-charge minutes of both national and international calls.
Also, the application promotes sharing this unique app with your friends by awarding you a total of sixty minutes for national and international destinations. So if your clients are already waiting for your call, and an Internet connection in your building just disrupted, don't forget about Libon. 
It would save your meeting and become your reliable app for international calls even without an Internet connection!
Features
Voicemail and voicemail transcriptions

Call transfer and blocking

Desk phone support

International top-up

Customized greeting
Pros
The call quality is very good

Personalized voicemail

allows you to make distinct voicemails

The minutes you buy have no expiration date, which means you don't have to hurry to use them

Libon's app does not charge any connection fees for calls
Cons
Customer service needs improvement

Too expensive for small businesses

Requires a high-speed internet to work properly
Pricing
The Libon pricing plan starts from $2.99 per month.

TextNow, one of the best international calling apps, is a real underdog in making international calls. Although technically, they are paid within the app, you might earn free minutes in the app relatively easily via completing offers.
This point is impressive for those willing to secure calls to a specific phone number without paying colossal fees. TextNow also allows you to make calls to landlines, which is the option you should consider while choosing your application. 
Although international calls might be perceived as paid, the ways of getting calls are countless while using TextNow frequently. So about usability and unique proposal, this application TextNow has modern ways of handling international calls; it requires some recognition.
Features
Voicemail transcription

Call forwarding

Customizable tones

Group Chats

Caller ID
Pros
Highly scalable due to easy setup

No setup charges

Easy automatic renewal

A variety of international numbers are available
Cons
Limited customer service

Call drops due to poor connectivity

Poor quality VoIP calls
Pricing
TextNow pricing plan starts from $8.99 per month.
7. FaceTime

FaceTime is an iOS-exclusive, one of the best free calling services, which is inaccessible for use on a wide range of other platforms. However, what makes us include in the list is overall attention to detail by Apple when it comes to the comfort of landing international calls. 
More precisely, you are provided with a chance to secure video calls via a Wi-Fi connection protected with end-to-end encryption technology. So, if you're willing to handle some private facilities using FaceTime, that is a decent option! If your overseas-based interlocutor has an iPhone, your international call might start in the blink of an eye. All you will be asked to do is click the Call button and enjoy your conversation!
Features
Spatial Audio available with FaceTime

Create a link to a FaceTime call

Screen sharing

Background blur

SharePlay
Pros:
A Free application pre-installed on apple devices

Very Affordable way to communicate for individual purposes

FaceTime offers a smooth video calling and conferencing experience

Group calls with up to 32 participants
Cons
It uses a large amount of data

Only suitable for apple users

No Text Messaging, and Standard Chat Features are available
Pricing
FaceTime is free for iOS users

Google voice is a traditional phone service app that lets you make and accept international phone calls. Google Voice is exceptionally easy-to-use, and its free version makes it available to companies that have never utilized VoIP. In addition, the Google Voice service lets you combine your cellular services and forward your calls to multiple devices simultaneously.
For example, you can give out one simple Google Voice number to all three numbers rather than bouncing between three different numbers and devices if you have a landline at home, a business phone and a personal smartphone. Then, when someone calls, all three numbers will be notified.
Google Voice synchronizes with services like Google Talk and Google+ Hangouts. Talk lets you send instant messages and hear texts read aloud, while Hangouts lets you do video conference calls with several people. Unfortunately, Google Voice has one downside: Canadians cannot use it. They can receive calls, texts, and the like but cannot return them.
Key Features
Voicemail transcripts

Personalize voicemail greetings

Protection from spam calls and messages

Conference calling

Call blocking
Pros
Free Calls to USA and Canada

Artificial intelligence technology with voice

Google Voice allows for direct client contact

Exceptional call forwarding
Cons
It works just with other Google apps

Limited collaboration features

It costs more than other providers
Pricing
Google Voice's pricing plans range from $10 – $30 per user per month

One of the best international calling apps on the market is DialerHQ, which greatly assists you in reaching out to your international clients at affordable rates. In addition to personal phone number calling and business calling apps, businesses and individuals can reach out to foreign customers.
With DialerHQ, you can make and receive international calls and texts using mobile data and Wi-Fi rather than landline SIM cards.
Key Features
Global number selection

High-quality calling

Exceptional Portability

Unlimited text and call internationally

Call Forwarding
Pros
With DialerHQ, you can select any number with any country's code

It doesn't require high-speed internet to work

One of the best international calling apps with advanced features

Seamless setup and easy to use
Cons
Voice & video calls may sometimes lag

Limited features in the standard plan

The mobile app needs improvement
Pricing
DialerHQ pricing plans range from $0 – $30 per user per month.

Rebtel is one of the best apps for international calls that lets you make cheap international calls to landlines or cell phones, connect with people in more than 50+ countries, use your local number to make phone calls, and ensure an exceptional consumer experience with its mobile routing tech and local landline. 
In addition, the Rebtel app delivers free calling advantages within the US for its US-based clients.  In addition, it is a reliable app for making international calls that charge according to your local number instead of cross-country rates.
Key Features
Free international calls

Call routing

Automated top-ups

Local domestic phone numbers

Auto-connect
Pros
The sign-up and setup process is simple

Low international calling rates

No internet connection is required to use Rebtel

International calling plans are extremely affordable
Cons
Unlike other providers, it doesn't support image sharing

There is no texting or messaging capability

Poor call quality
Pricing
The Rebtel pay-as-you-go rate is 2.78 cents per minute, and the unlimited subscription rate is $10 per month.

Among the world's most prevalent social media messaging apps, WeChat offers voice chatting, picture messaging, and video calling. In addition, you can share your real-time location, play minigames with mates, and post stories with a feature called "moments."
Using WeChat, you can call international landlines at a low rate. It also offers a feature that can translate texts between 20 different languages.
Key Features
Messaging and Calling

WeChat Location Sharing

QR Codes

WeChat Search Engine

WeChat Moments/News Feed
Pros
The application is completely free to use

Receive and send documents up to 100Mb

Features include GIFs, stickers, and emoji reactions

Online, built-in games
Cons
It requires a good internet connection

Poor privacy settings

Messages sent through WeChat are not encrypted end-to-end
Pricing
Despite being free, WeChat charges an annual fee of USD 99 to verify Official Accounts (usually by phone).
You May Also Read : Why to Choose a VoIP Phone System Over an International Calling Card?
Final Remarks
All of the applications we've mentioned have their own merits and flaws. Although our experts recommend them, your choice should be handled only by you.
Keeping that in mind, you should be careful when deciding on the app to handle international calls. For example, if your interlocutor is an iOS user, Facetime might be an option, whereas your Android colleague might enjoy an international call via Viber or WhatsApp.
Or do you have to handle a landslide conversation? Then, TextNow should be used. Regardless of the unique context, you might have a specific application that might be chosen for your free calls. We hope this list was informative for you in your intimidating choice of an app for overseas conversations.
FAQs
1. What is the cheapest way to call internationally?
Using internet-based services like VoIP applications is the cheapest method for making international calls. CallHippo, Skype, DialerHQ, WhatsApp, and Google Voice are a few of the international calling apps that provide cost-effective options for worldwide communication. By using VoIP technology, these platforms save costs.
2. How to video call internationally?
Select a reliable international calling app, like CallHippo, Skype, or DialerHQ, to start an international video call. Ensure your device meets your needs and your internet connection is steady. Open the app, choose the person you want to contact, and select the video call icon. Dial the country code followed by the recipient's number. You can now enjoy hassle-free, seamless global communication.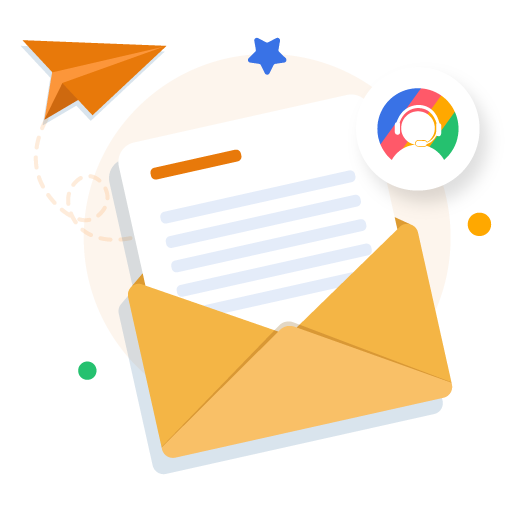 Let's Stay in Touch
Subscribe to our newsletter & never miss our latest news and promotions.

+21K people have already subscribed