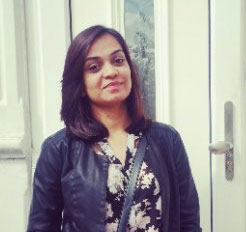 Date: August 21, 2023
Living in any country, you have probably been targeted by a cold call at least once in your life. While that is as off-putting as it gets, believe it or not, cold calling is still one of the most effective means of generating sales. Even though the digital age has taken over, this age-old approach still manages to reign supreme.
While the process of cold calls is beneficial for the company, for the person on the receiving end, not so much, more times than not, the cold call is intrusive and interrupts the receivers. This causes the people to perceive a bad image of the company despite the latter having the people's best interests at heart.
If you look at the other side of it, companies face higher expenses for a full-fledged cold calling process. It involves one person calling thousands of people on their own and catering a custom response for everyone. 
Depending on their response, the callers can be pleased or disappointed since many folks are not exactly welcoming to the callers. So, what is the next best thing to minimize costs and maintain the same kind of caller consistency? 
Yes, you guessed it! Voice broadcasting. The recorded messages that you may have heard on many calls are among the best tools for cold calling companies. A message can be recorded for a particular campaign and broadcast to multiple users simultaneously using voice broadcasting software. And then, you can send out this message without needing any extra management or workforce to handle it. 
Benefits of Voice Broadcasting for Customer Surveys

Besides the apparent benefits of voice broadcasting, it also has other services associated with it. Some of the biggest reasons why customer-facing companies should adopt it are:
1. Simplifies the process
The conventional cold call steps involve the mundane, time-consuming steps of making a call, talking to the customer, and then building the lead. However, with voice broadcasting, you can cut down on time being spent. Instead of trying to generate a lead by hook or by crook, it automatically sets you at the middle ground- between Yes or No. 
2. Does not need a big setup (low costs)
Besides the person-hours and complicated process of the cold call, the setup in itself is a considerable cost. The people, the machinery, and the scripts for responses. All of it needs time, money, and resources. With Voice Broadcasting, you can remove all of this. Simply log into the platform, upload the recorded message, and send it to your target audience. As simple as 1-2-3. 
3. Reach a wider audience
While it is impossible to reach everyone in your target audience physically, the next best way is email. However, even today, most people do not have access to the internet when it comes to a demographic. Or they are visually impaired or simply not read literately. So that is another wasted effort. 

Using voice broadcasting is a more preferred way of reaching your target audience. In the present scenario, everyone has a mobile. By leveraging that and using the local language, you can easily widen your reach without the fuss of expansion. 
4. Centralized and Result Driven Analytics
After the survey has been conducted, the most crucial part is analyzing the results. This will give a real-time figure of how successful you were in your campaign. While it is easy to look at pie charts of things, looking at 10,000 pie charts is not helpful. 
Instead, with a centralized voice broadcasting system, you can look at all the metrics in one single place for a particular message. This will include details like the time of the call, the duration of the call, the responses, and finally, the success rate.
5. Automation and Reduction of Human Error
One of the biggest booms of the digital era is automation. That happened because the factor of fatigue, inaccuracy, and loss of precision sets in when the human being is exhausted. On the other hand, machines and systems don't suffer from this problem as fast as humans do. 

Automated voice broadcasting service caters to the same strength. It is a computerized process of cold calling. Hence, the margin of human error is eliminated seamlessly. Using an adequately modulated speech pattern or even employing a professional voice actor, you can very well build the broadcasting system without any errors. 
6. Immense Personalization and Countless Amendments
Every customer is unique, and every target group caters to a different emotion. However, using one call rep to act out all special characters can get tedious both for the employee and you. So, you might think about adding more people for different campaigns, i.e., more costs. 
Instead, with the voice broadcasting software, you can record your message in various languages and dialects depending on your audience. Then, you can even make slight changes to it later if you want to connect to your audience on a deeper level. Added convenience, a plethora of personalization, and countless amendments all form the voice broadcasting system. 

7. Increased employee Performance and Productivity
When you remove the mundane tasks from the hands of your employees, like making thousands of calls and chasing down every lead, the morale will boost. This will clear up their schedule to do more productive and impactful work that will, in turn, drive them towards success. 
By utilizing and understanding the voice broadcasting system and software correctly, your employees can quickly narrow down, leading to an approach that leads to a drop. This will increase their productivity, reduce overhead costs, and prioritize their activities.  
8. Added Convenience for the customers
There is no denying that cold calling is an intrusive process for the customer. And because of that, more times than not, their tone and demeanour changed for the worse. And that has to be faced by an employee who is helpless in that circumstance.
The upside with voice broadcasting is that it gives the customer a choice- whether they want to listen to the call and respond or disconnect it. Though the process is still intrusive, they don't have to deal with a person because of that. All they have to do is press a button on their device whether they are interested or not. Or simply, they can even just disconnect the call. 
9. Improves communication
It is often said that the written word can sometimes overlook emotion. And when it comes to customer surveys, even the most meticulously and emotionally driven emails can end up in the trash folder. Despite the pen being mightier than the sword, the words fail in front of the voice.
Voice broadcasting can transfer that emotion into the message that you want your customer to understand. Furthermore, it can connect with them and maybe even reinforce an idea that you want to communicate through your campaign. It can even build a stronger bond between the company and the customer.
Verdict
With these kinds of benefits, you are rigging the scales in your favour with a much lesser risk factor associated with it. And if you want to know all the other benefits voice broadcasting can bring to your business,  then check out the voice broadcasting systems of CallHippo.
CallHippo offers the best platform for you if you want your customer to "reach everyone in your target audience physically "voice their concern" in the right way. Using their best voice broadcasting service will diminish borders, open new doors, and fast-track your customer survey campaign success rates!
WORDS THAT MAKE SENSE!
Read The Most Well Researched & Insightful Articles From CallHippo Team