Date: July 11, 2023
With the help of the best CRM software, businesses can efficiently manage their customer support operations, design result-oriented strategies, and potentially multiply their success rate, among other benefits. Additionally, since customer satisfaction has become such a vital factor in company success, you can't turn a blind eye when it comes to customer service operations.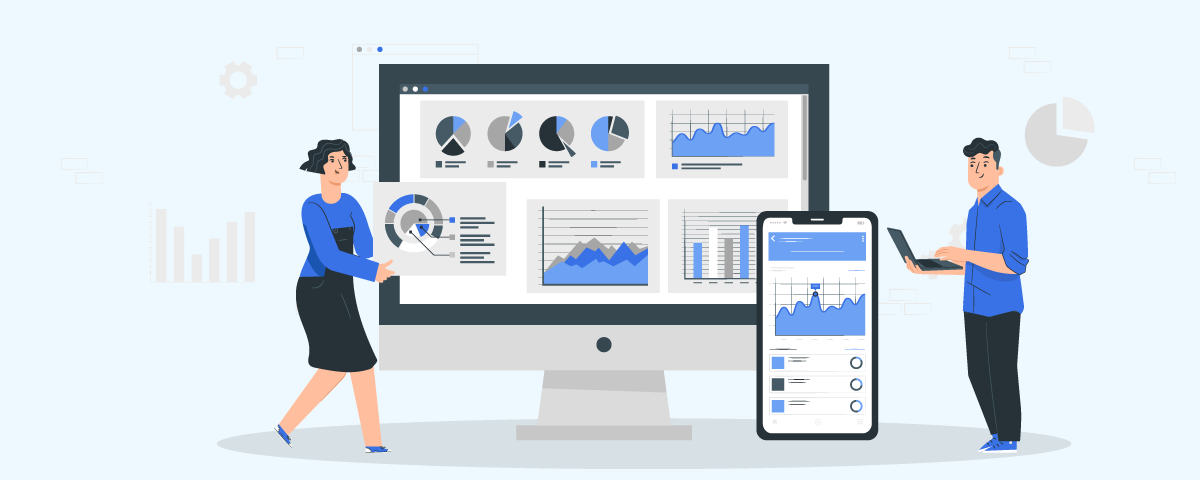 However, this does not imply that you should select any random sales CRM software (Customer Relationship Management Software) solely for the sake of FOMO. But, it is critical that you choose the best CRM software that precisely matches your business needs and aligns with your business goals. And, in order to select the best one, you will need to thoroughly study and analyze every good CRM on your list.
Nevertheless, to ease your burden of assessing hundreds of Customer Relationship Management (CRM) Software and help you in this process, our team of professionals has analyzed a number of CRMs. Here we bring a list of the 11 Best CRM software for sales reps.
We extensively examined various critical aspects, including cost, features, integration, customer support, customization, scalability, and mobile applications.
We are hopeful that our in-depth analysis will provide you with much-needed insights into each of these Best CRM software and assist you in making the ultimate decision. So, without further ado, let's get started!
11 Best CRM For Sales Reps: CRM Software Review 2023
1 ) Zoho CRM
Zoho CRM is a robust, comprehensive, cloud-based CRM solution that can provide long-term value to businesses. Leveraging artificial intelligence (AI) and other business intelligence features helps companies generate leads, accelerate sales, and analyze performance.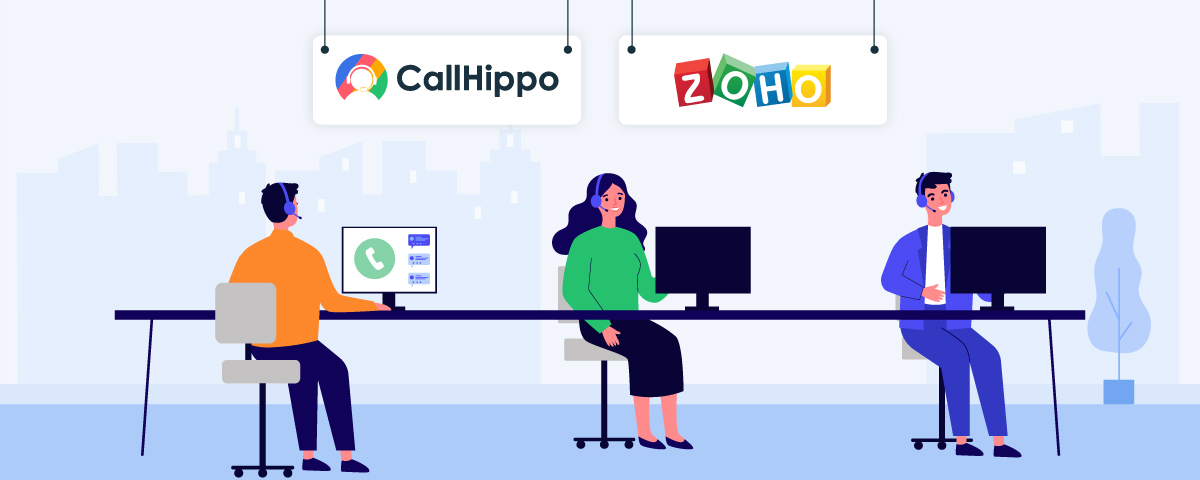 Moreover, its AI-powered assistant Zia helps you with a variety of business sales operations such as collecting customer data, creating a document, and identifying potential customers. Also, Zoho CRM can be combined with a wide range of different business tools and services, making business operations more efficient and easy. All these qualities make it one of the top CRM in 2023.
Zoho CRM Features
Salesforce automation

Process management

Omnichannel support

In-depth analysis

Performance analysis

Predictive sales

Team collaboration

Customization
Device Support: Web-based, iOS, Android
Zoho CRM Pricing: Zoho CRM offers 5 different pricing plans, as listed below. Each plan comprises a unique set of features.
Free Edition: Forever free up to 3 Users.

Standard Edition: $14/user/month (billed annually).

Professional Edition: $23/user/month (billed annually).

Enterprise Edition: $40/user/month (billed annually).

Ultimate Edition: $52/user/month (billed annually).
Ideal For: Small Business, Medium Business, Enterprise
2 ) Hubspot CRM
Hubspot is another outstanding and one of the best CRM software options for businesses and industries of all sizes. This CRM platform offers all of the tools and integrations necessary for marketing, sales, content management, and customer service. Each product in the platform is powerful on its own, but the real magic happens when they are integrated.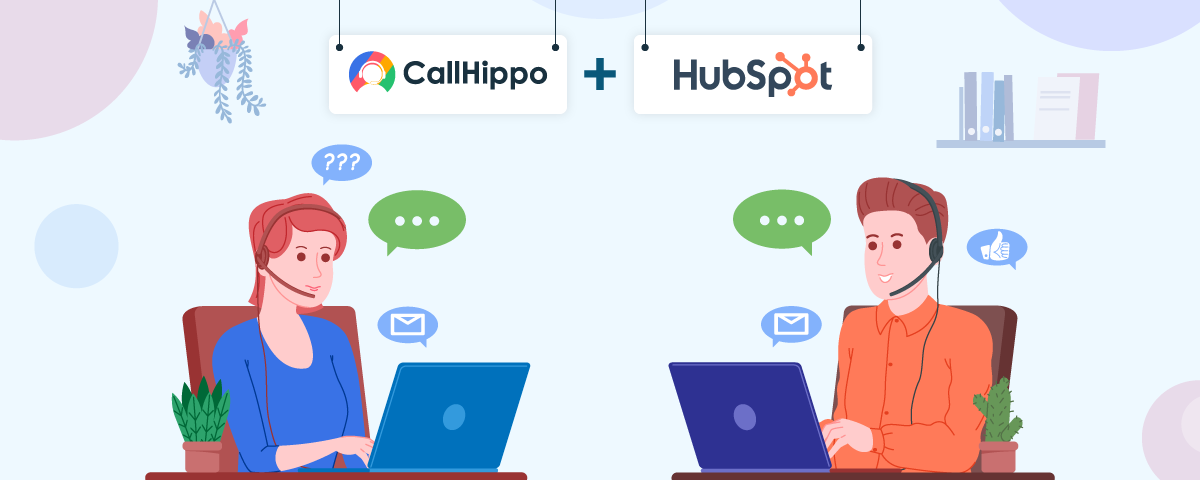 All of the advanced and AI-powered features provided by Hubspot CRM will assist businesses in maximizing customer support effectiveness, increasing leads, automating repeating processes, and enhancing productivity.
Besides, Hubspot– one of the best CRM platforms in 2023, also tracks deals, monitors agent performance, and provides a detailed dashboard from which your team members can monitor company activities.
Hubspot CRM Features:
Lead analytics dashboard

Email scheduling

Contact management

Canned snippets

Predictive lead scoring

SEO & content strategy

Event-based segmentation

Marketing automation
Device Support: Web-based, iOS, Android
Hubspot CRM Pricing: Hubspot offers a variety of pre-designed plans for each of its services, including marketing, sales, customer service, CMS, and operations. In addition to product plans, they also provide three bundle plans, which are as follows:
Starter Plan: $50/user/month (Billed Monthly)

Professional Plan: $1780/user/month (Billed Monthly)

Enterprise Plan: $5000/user/month (Billed Monthly)
Ideal For: Small Business, Medium Business, Enterprise
3 ) Salesforce CRM
Salesforce CRM is a cloud-based customer relationship management solution that captures, simplifies, automates, tracks, and analyses all customer support activities. This CRM for the sales team helps organizations or sales reps in several ways, including finding prospects, closing deals, and boosting revenue, among other things.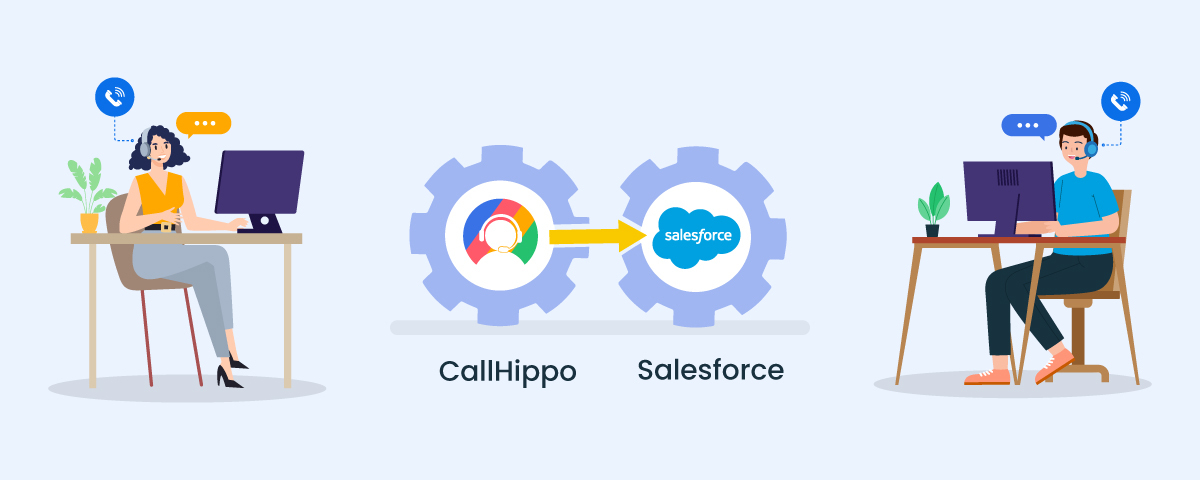 The software's central repository keeps all updated information, making it easier for organizations to prioritize activities and make quick decisions. Not only that, but Salesforce CRM tracks agent performance and marketing campaigns to help you stay on track and navigate as needed. All of these elements will eventually boost customer satisfaction, loyalty, and retention.
Salesforce CRM Features:
Opportunity Management

Real-time data visibility

Lead management

Approvals and workflows

Sales community management

Social media accounts

Email integration

Reports and analytics
Device Support: Web-based, iOS, Android
Salesforce CRM Pricing: In addition to the Free edition, Salesforce CRM is available in four different packages as follows:
Lighting Essentials: $25/user/month

Lighting Professional: $75/user/month

Lightning Enterprise: $150/user/month

Lighting Unlimited: $300/user/month 
Ideal For: Small Business, Medium Business, Enterprise
4 ) Microsoft Dynamics CRM
Microsoft Dynamics is a comprehensive CRM software that assists businesses in building, enhancing, and retaining customer relationships. The powerful and unique functions of the software will enable your marketing, sales, commerce, service, and IT teams to collaborate from anywhere, delivering maximum customer satisfaction.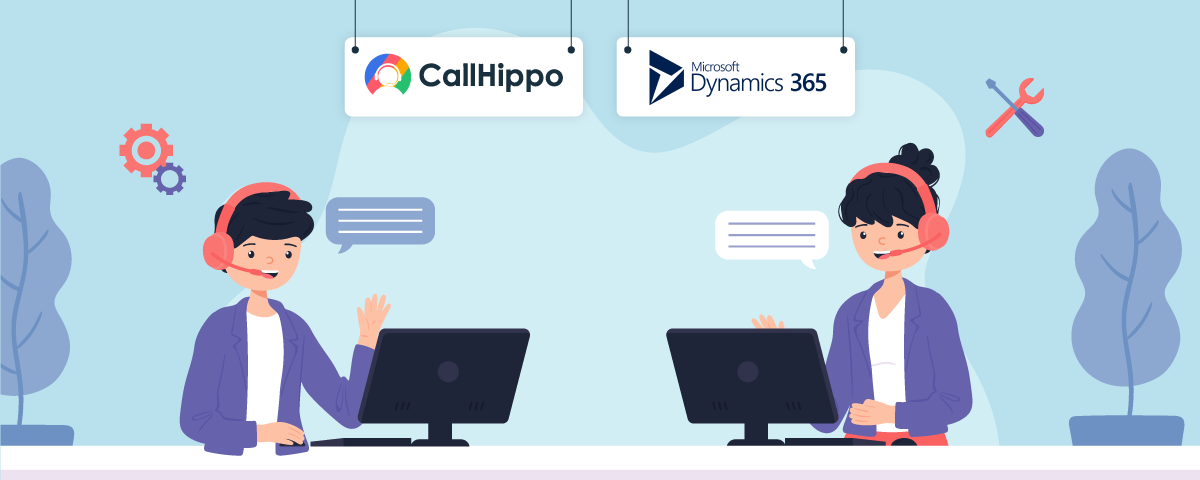 Moreover, the robust and advanced set of features provided by this stand-alone platform will drive sales, improve customer service, and manage financial operations globally. Not to mention that the software can be integrated with other Microsoft productivity apps like SharePoint, Word, Cortana, and Lync.
Microsoft Dynamics CRM Features:
Unified interface

Advanced filtering capabilities

Visual process designer

Customer interaction insights

Editable grids

Activity sorting control

Process enhancements

Integration with Microsoft products
Device Support: Web-based, iOS, Android
Microsoft Dynamics CRM Pricing: Microsoft Dynamics CRM has multiple subscription plans for each of its products and services, including Customer Data Platform, Sales, Service, and Marketing. Some of the most common pricing plans are as follows:
Dynamics 365 Plan: From $210/User/Month

Unified Operations Plan: From $190/User/Month

Customer Engagement Plan: $115/User/Month

Applications and Offers: From $40/User/Month
Ideal For: Small Business, Medium Business
5 ) Klaviyo CRM
Klaviyo is a cloud-based email and marketing automation tool designed for ecommerce marketers. The solution assists firms in personalizing, optimizing, and monitoring their social media marketing and email management activities. It also offers a WYSIWYG editor that allows you to quickly compose engaging emails.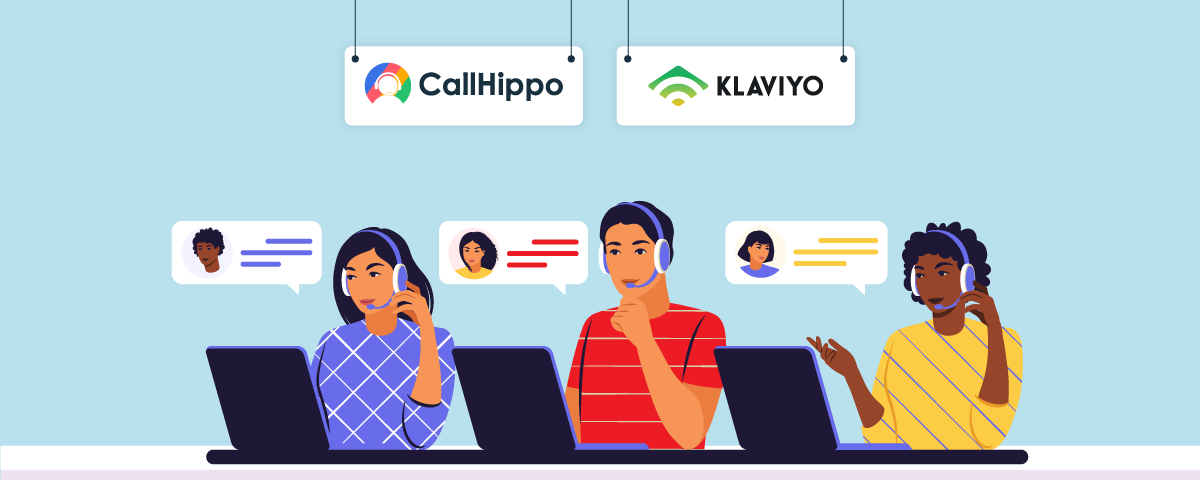 Further, it eliminates the need for traditional marketing tools like spreadsheets while simultaneously providing a sophisticated segmentation feature that allows marketers to convey the message to the targeted audience accurately.
It also enables marketers to use real-world data, such as recent transactions, email history, and website browsing analytics, to learn about their customers' tastes and preferences.
Klaviyo CRM Features:
ROI based reporting

Powerful Segmentation

Prebuilt auto-responder

Drag and drop email design

Custom activity fields

Website tracking

Responsive email templates

Abandoned cart series
Device Support: Web-based, Desktop
Klaviyo CRM Pricing: Klaviyo offers multiple customized plans for three of its services: email, SMS, and email and SMS. You can choose the appropriate package based on your requirements, such as the number of email contacts and text contacts. To learn more, visit the website.
Ideal For: Small Business, Medium Business
6 ) Nimble CRM
Nimble is another well-known CRM that allows you to easily create a contact database and use it across multiple platforms, including mobile, web, email, and productivity suites. The solution is capable of tracking, engaging, and nurturing contacts to give sales representatives the necessary context about the previous conversations.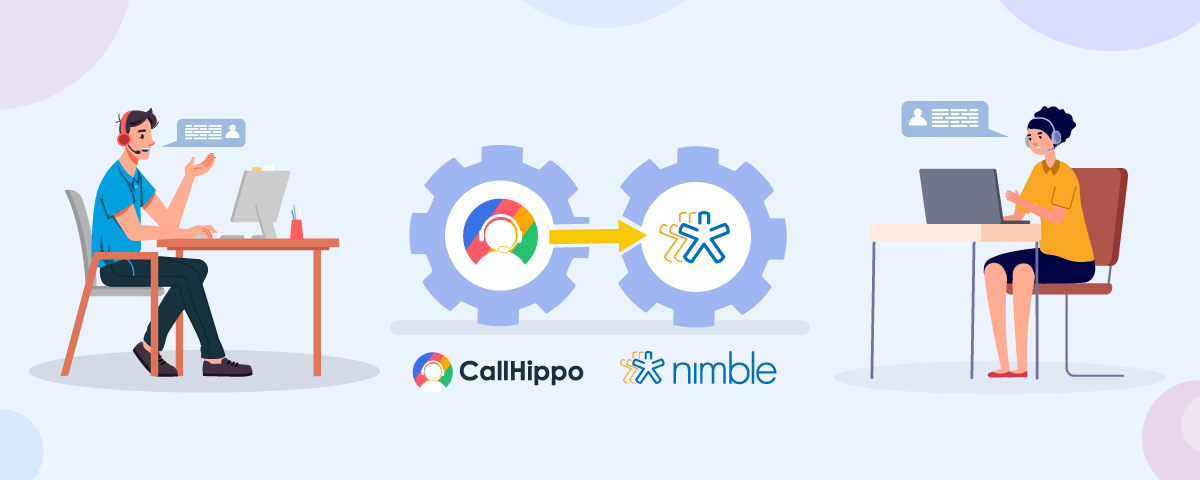 Furthermore, this CRM consolidates all of your data from your calendar, collaborations, communications, and contacts into a single solution, improving data reliability. It also helps the organizations with customer and lead management, marketing and outreach, and custom pipeline management. Furthermore, the company regularly introduces new features, keeping the system updated!
Nimble CRM Features:
Customers and lead management

Email tracking

Customer segmentation

Custom pipeline management

Social media stream search

Automatic contact import

Team collaborations

"Unified" Inbox
Device Support: Web-based, iOS
Nimble CRM Pricing: Nimble offers two pricing options as listed below:
Nimble Business (Billed Annually): $19 per user per month

Nimble Business (Billed Monthly): $25 per user per month
Ideal For: Small Business, Medium Business, Enterprise
You May Also Read : How AI Can Transform Your CRM Software In 2023
7 ) LeadSquared CRM
LeadSquared is an all-in-one customer relationship management software that is ideal for small and medium-sized businesses. Equipped with most of the basic CRM features such as email integration, lead generation, CRM analytics, and marketing automation, it enables businesses to accelerate their lead capture process through automation, responsive landing pages, and easy lead collection from various sources.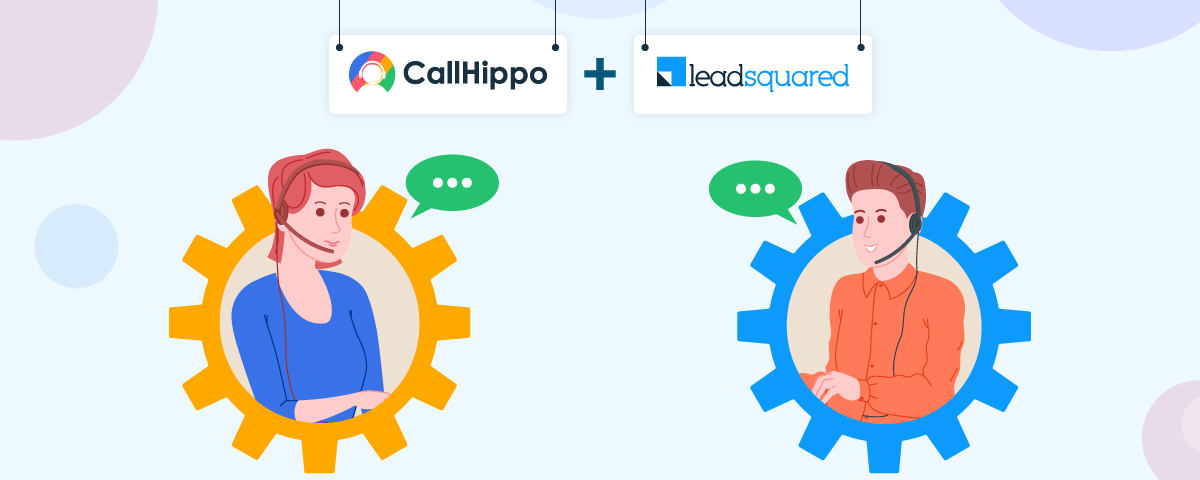 In addition to the lead collection, the solution assists your sales professionals in tracking, nurturing, and preparing leads for sale. Moreover, the app's in-depth and actionable insights help organizations identify what is working and what needs to be improved. This eventually enables organizations in making timely decisions and taking necessary measures.
LeadSquared CRM Features:
Lead capture automation

CRM & Sales dashboard

Marketing automation

Marketing analytics

Responsive landing pages

Customer segmentation

Seamless lead capture

Personalized strategy development
Device Support: Web-based, iOS
LeadSquared CRM Pricing: LeadSquared provides its subscribers with five different plans. Each plan has a unique set of features and is designed to satisfy the needs of specific businesses.
Basic Plan: $150/month

Standard Plan: $400/month

Enterprise Plan: $1200/month

Sales & Mobile Lite Plan: $15 Per User Per Month

Sales & Mobile Pro Plan: $30 Per User Per Month
Ideal For: Small Business, Medium Business
8 ) Copper CRM
Copper CRM is one of the best CRM software for sales representatives in 2023. The solution is well-equipped with several advanced features and innovative functionality that simplify and speed up business operations considerably. Businesses can use this sophisticated CRM software to organize contacts, automate activities, track deals, manage projects, and generate reports, among other things.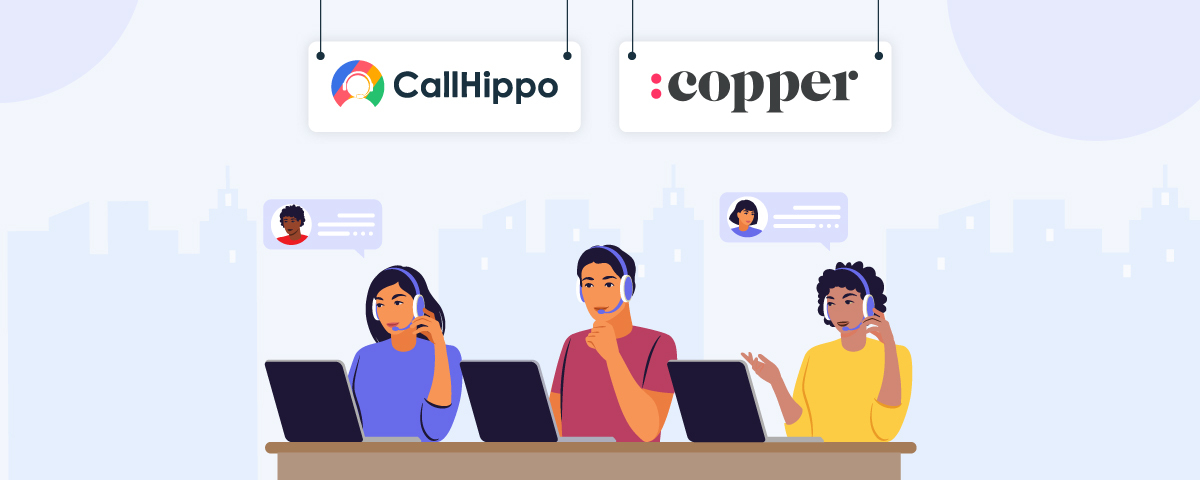 Overall, the best CRM tools offered by this customer management system will help you automate your business processes, identify system weaknesses for improvement, respond quickly to market trends, increase efficiency, and gain a better understanding of pipeline visibility.
Also, this CRM system can satisfy the needs of a wide range of industries, including media agencies, real estate firms, IT organizations, and consulting firms.
Copper CRM Features:
Native mobile application

Gmail chrome extension

Bulk email sending

Lead and activity insights

Internal chat integration

Sales and marketing campaign management

Customer segmentation

G Suite integration
Device Support: Web-based, iOS, Android, Desktop
Copper CRM Pricing: Copper CRM provides its customers with 3 different plans. Each has unique functions and is best suited for specific types of enterprises. The three price plans are as follows:
Basic Plan: $25 per user per month (billed annually), $29 (Billed monthly)

Business Plan: $59 per user per month (billed annually), $69 (Billed monthly)

Professional Plan: $99 per user per month (billed annually), $109 (Billed monthly)
Ideal For: Small Business, Medium Business, Enterprise
9 ) SugarCRM
SugarCRM is an open-source customer relationship management software used by thousands of organizations worldwide. This sales CRM software assists marketing, sales, and customer service teams in gaining a clear view of each customer journey that they are engaged with. Using SugarCRM, organizations can create long-term customer relationships, inflate brand awareness, and provide quality customer support.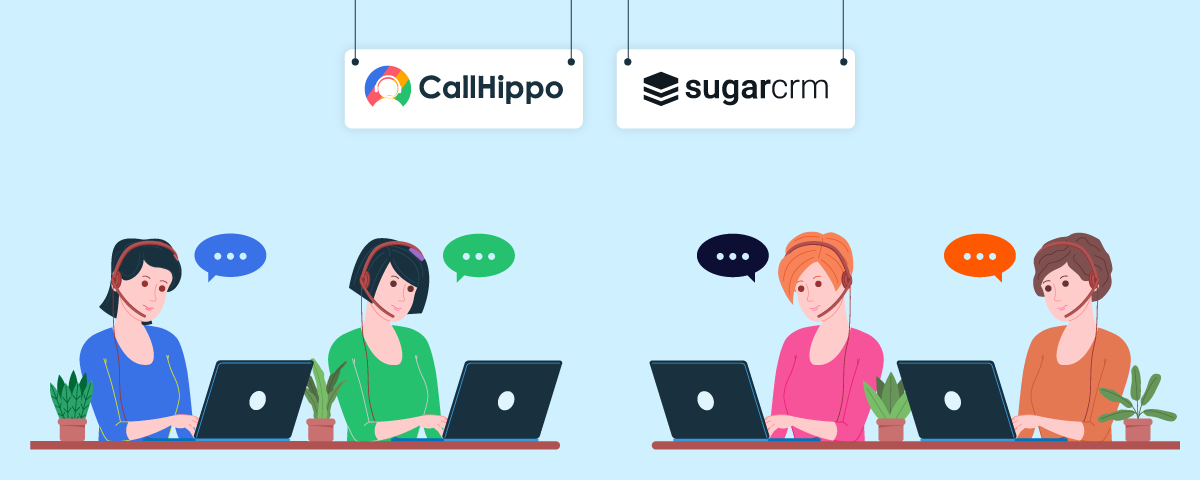 SugarCRM's ability to engage with consumers in various methods, such as enhanced phone calls, emails, personalized messages, social networks, and even one-on-one meetings, distinguishes it as one of the best CRM software in 2023. Just to add, the SugarCRM app is currently available in nine different languages.
SugarCRM Features:
Sales automation and forecasting

Reporting and dashboard

Call center automation

Centralized data repository

SQL-based reporting access

Third-party integrations

24/7 technical support

Cloud or on-premise deployment
Device Support: Web-based, iOS, Android
SugarCRM Pricing: SugarCRM provides its customers with three different pricing options. Each has unique functionalities and is best suited for specific types of enterprises. SugarCRM's three pricing options are as follows:
Sugar Professional: $40 per user per month

Sugar Enterprise: $65 per user per month

Sugar Ultimate: $150 per user per month
Ideal For: Small Business, Medium Business, Enterprise
10 ) Nutshell CRM
Nutshell is a web and mobile customer relationship management (CRM) and email marketing automation service. This sales CRM software includes all the fundamental and advanced features and functionalities that a business requires to attract and retain customers. In addition, the system is designed in such a way that it is easy enough for any user while yet being smart enough for enterprises of all sizes.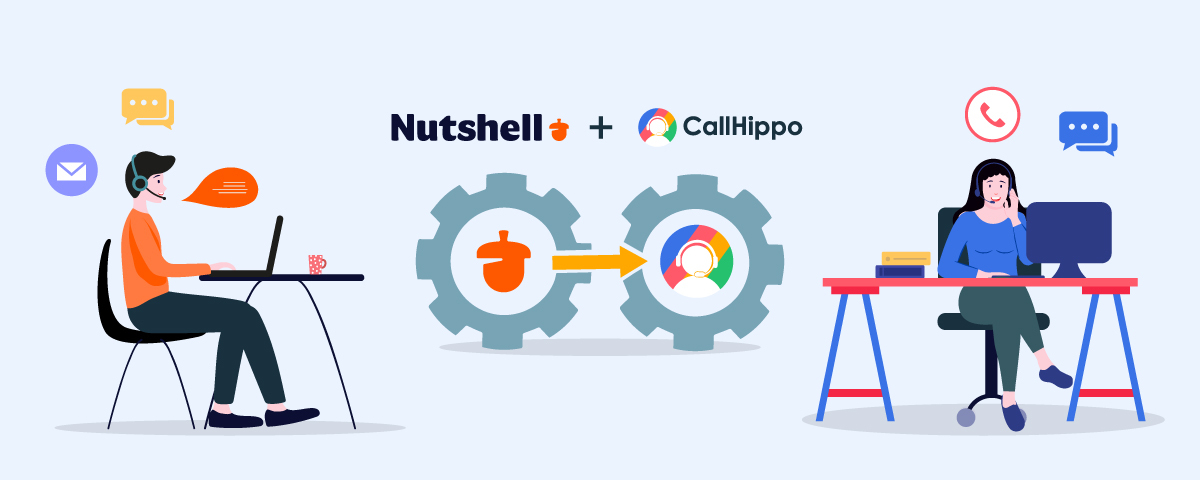 Moreover, each Nutshell CRM solution package includes limitless CRM contacts and data storage, fully customized reporting capabilities, free data transfer assistance, and world-class live support at a very low cost. Nutshell Marketing, which was released earlier this year, allows Nutshell users to design and send beautiful marketing emails and automated drip sequences, as well as quickly measure engagement directly from Nutshell.
Nutshell CRM Features:
Lead and customer relationship management

Powerful sales analytics reports

Seamless integration with a number of apps

One-click task creation

Bulk email templates

Quarterly success plan review

Real-time notifications

Customizable sales process
Device Support: Web-based, iOS, Android
Nutshell CRM Pricing: Nutshell CRM provides three distinct plans to their customers. Each package has its own set of unique functions and is suitable for certain types of businesses. The pricing plans are:
Starter Plan: $20 per user per month

Pro Plan: $35 per user per month

Pro+ Plan: $70 per user per month
Ideal For: Small Business, Medium Business, Enterprise
11 ) BIGContacts
BIGContacts is a robust and versatile CRM that streamlines business operations, allowing you to delight your customers. The tool is highly intuitive and customizable, so sales representatives can utilize it effectively for closing more deals. BIGContacts has a powerful reporting module that easily tracks sales performance and analyzes business trends. 
Moreover, BIGContacts brings all your contacts, tasks, and emails to one place, saving you from jumping back and forth between multiple screens. The CRM data can be accessed from any device, anywhere, making it easier for sales representatives to always stay on top of important opportunities. The tool also lets you automate repetitive tasks, improving organizational efficiency and productivity.
BIGContacts Features:
Sales pipeline management

Task and calendar tracking

In-depth reporting & analytics 

Automated tasks, reminders, & workflows 

Third-party integrations

Mobile access

Ready-to-use templates
Device Support: Web-based, iOS, Android
BIGContacts Pricing: Along with a free trial version available for 30 days, BIGContacts offers the following four pricing plans to its customers.
BIG- $5/user/month 

BIGGER- $15/user/month 

BIGGEST- $25/user/month 

ENTERPRISE- Custom pricing
Ideal For: Small Business, Medium Business
So these are the 11 best CRM software for sales reps in 2023. As we've seen, each CRM has its own set of features and is tailored to specific types of businesses or industries. Moreover, each of these 11 best CRM software is available in multiple editions with varying pricing, allowing organizations to choose the finest plan that includes all the necessary features and functionalities.
In order to select the best CRM software for business in 2023, you must consider and analyze the following factors:
Features and functionalities

Scalability

Ease of use

Deployment: Cloud or On-premise

Customization facility

Data ownership

Data transfer and integration costs

Customer Support

Pricing plans

Add-ons services and extra charges
In addition to these factors, ensure that the CRM will match your business requirements and has functionalities that align with your business objectives.
You May Also Read : 9 Reasons CRM Phone Integration Improves Customer Experience
Bottom Line:
Having sophisticated technology support on hand is the bare minimum for today's businesses seeking success and a competitive edge. The best CRM software not only improves productivity but also enhances customer satisfaction and revenue growth. However, finding such an appropriate CRM software for your organization is a challenging endeavor that necessitates mental effort. Nonetheless, you can use any of the 11 best CRM software listed above for your business as they're all feature-rich, affordable, scalable, and simple to use.
WORDS THAT MAKE SENSE!
Read The Most Well Researched & Insightful Articles From CallHippo Team