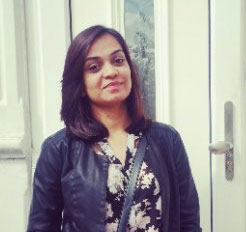 Date: November 24, 2023
Digitization is the critical factor determining the success of businesses competing in cuttingIt can improve the functioning of the eCommerce store by managing operations, finances, and logistics. -edge competition. However, the emerging era of digital technology and increasing online population stresses that websites and mobile applications are simply not enough. 
The current trends are towards internet commerce that refers to the commercial transactions possible on the internet only. Also called eCommerce, it is projected to be responsible for around 40% of purchases by the end of 2040. Hence, eCommerce tools are the next must-to-haves for any modern business.
eCommerce is the simple process of buying or selling products or services online. However, it has double benefits to the customers and service providers. The customers don't have to step outside of their place and buy at odd hours, while the businesses can save multiple dollars on infrastructure costs. There are various benefits of eCommerce that can be estimated from the fact that the eCommerce industry is still growing even when 46% of the American small companies don't have a good website. Yet, the eCommerce sales are only to boom this coming year with the increase in online spending.
With that being said, let us focus on the best eCommerce tools that can be a game-changer for any business. The online retailers and marketplaces are using these tools to offer high-end customer experiences that can beat the competition and overcome the challenges of traditional offline retail. So let us know more about these tools.
Why eCommerce Tools?
All types of eCommerce business models, such as business to consumer (B2C), business to business (B2B), consumer to business (C2B), and consumer to consumer (C2C), can be implemented using the eCommerce tools. 
Hence, any business can use these tools to sell goods to end-user, other companies, create an online marketplace, etc. In addition, individuals can also use eCommerce to sell their goods and services to companies. 
The other significant benefits of these tools include:
1. Quick buying process
It is easy for the customers to visit the available goods and services. There is no need to physically visit the store, which reduces the entire purchase lifecycle. Further, there are no requirements to spare extra time to get the product as it can be quickly delivered to your door.
2. Listing creations
The businesses can benefit from the store and product listing creation feature. It is easy to add images, descriptions, product categories, and other details. As a result, companies can make their lists highly engaging and attractive. Further, these details are available around the clock to the customers.
3. Reducing costs
There is no need to pay for the physical stores when businesses can go for the virtual platforms. Hence, eCommerce tools are widely used by individual sellers and small companies to start their businesses with the least investments.
4. Competitive marketing and advertising
eCommerce tools can add a cutting-edge benefit to the business regarding online marketing and advertising. Customers are attracted to enterprises having dedicated e-commerce platforms, making it easier for companies to market their upcoming products or events. Partnering with an e-commerce development company can provide the necessary expertise to enhance these strategies and take your business to the next level.
5. Flexibility in shopping for customers
Online commerce allows customers to order products and services anywhere in the world at any time. The online marketplaces are available around the clock and offer complete flexibility.
6. Price comparison
Businesses can compare existing products and get insights into the high-performing assets. Hence, customers can compare the price and features of different products and then purchase accordingly.
7. Infinite reach
There is no limit to the reach of the eCommerce platforms. The detailed delivery system and logistics ensure that customers can get the product delivered at their location.
8. Quick response
The timely and quick responses to customers' queries are necessary to stay ahead of the competition and meet customer demands.
9. Multiple payment modes
Businesses can avoid payment hassles by incorporating a versatile pricing tool for ecommerce, enabling acceptance of multiple payment modes. The widely used payment methods include online payments, card payments, digital wallets, and cash on delivery. 
Types of eCommerce Tools
Once the benefits of different eCommerce tools are clear, it is time to look at the different types of these tools. These can be divided into five categories based on the kind of apps and are:
1. Research tools
These are the specific tools to discover the closest business competitors and identify the same niche opportunities. As a result, it further helps businesses improve the website experience and campaigns.
2. Marketing tools
These eCommerce tools ensure that customers know about your services, attract traffic, and convert leads to businesses. Thus, marketing tools help companies build brands.
3. Website Tools
These website builder tools help in-store setup and manage the online marketplace for businesses. 
4. Analytics tools
It helps find any issues in the sales funnel and gives the actual performance of the company's campaigns and strategies. Accounting software can help you streamline your accounts and ensure accurate data tracking. With the right analytics tools, you can quickly identify areas of improvement in sales, and marketing efforts, make precise predictions regarding customer demand, and make data-driven decisions for campaign optimization.
5. Business tools
It can improve the functioning of the eCommerce store by managing operations, finances, and logistics. Shopping cart solutions, online form builders, and order management systems help create quicker and more effective business processes.
Top and Best eCommerce Tools for Any Business
Small and big businesses can confidently invest in tools for eCommerce as more than 93% of the global internet users have been a part of eCommerce at some time. 
And do you know what, more than 90% of these customers continue to buy online for the next six months? 
It is time to quickly look at the top rankers in the eCommerce software list. So, here you go:
1. ChargeBee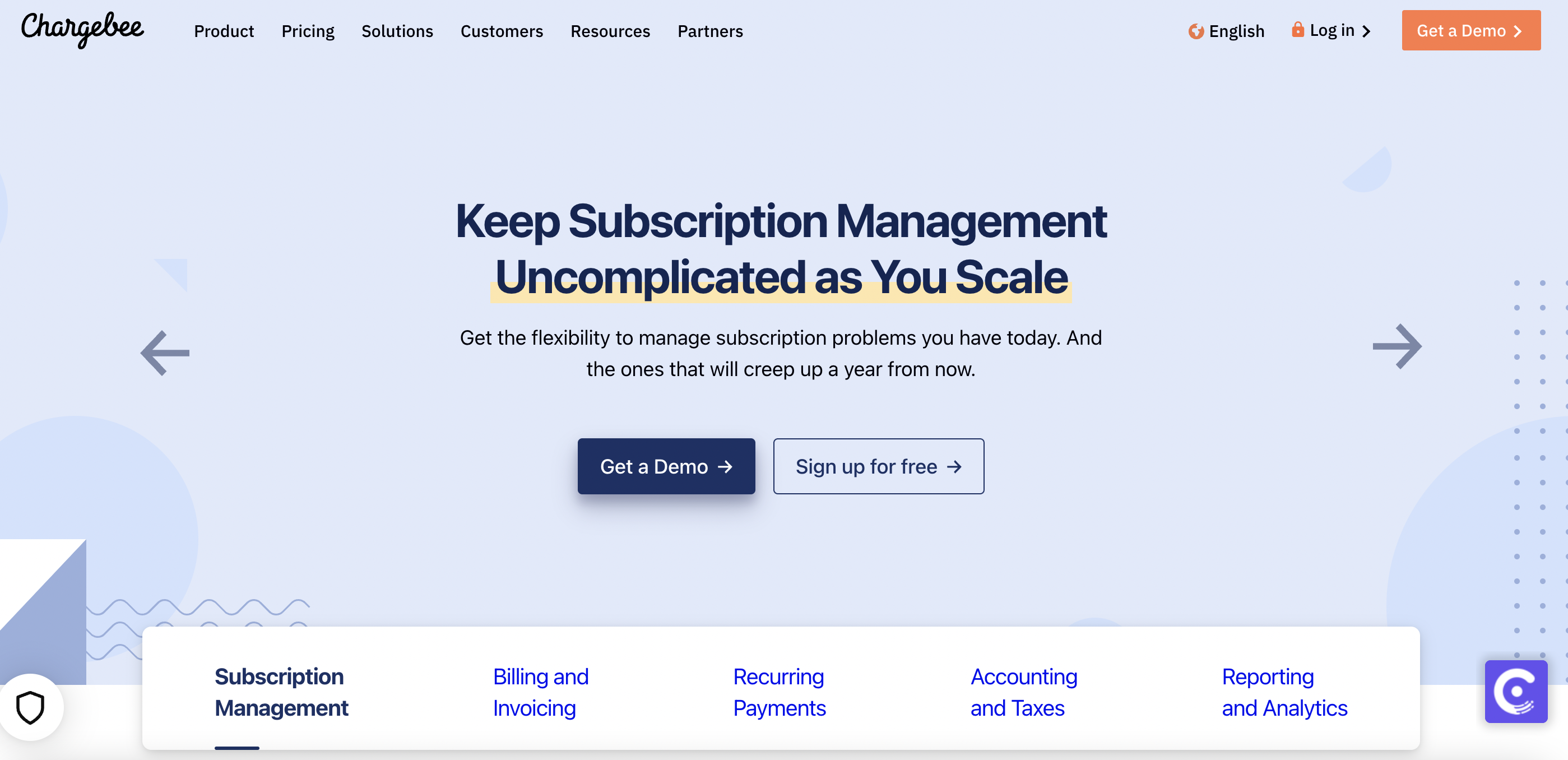 Subscription management platform Chargebee automates box billing and management, streamlines order management, provides add-ons and gift subscriptions, and provides detailed analytics.
Using a subscription ecommerce platform, business owners can build efficient workflows for their businesses through pre-built integrations across platforms like BigCommerce and Shopify Plus.
The ability to sync subscription orders with customer information and integrate with customer support systems allows you to streamline operations and provide seamless customer service.
In addition to ERP, sales, finance, ecommerce, reporting analytics, marketing, and collaboration, Chargebee integrates with customer support and other collaboration tools.
Pricing:
Chargebee costs from $249/month for 10 users and offers a free plan for up to 3 users. Chargebee also offers a free 14-day trial.
2. Cloudways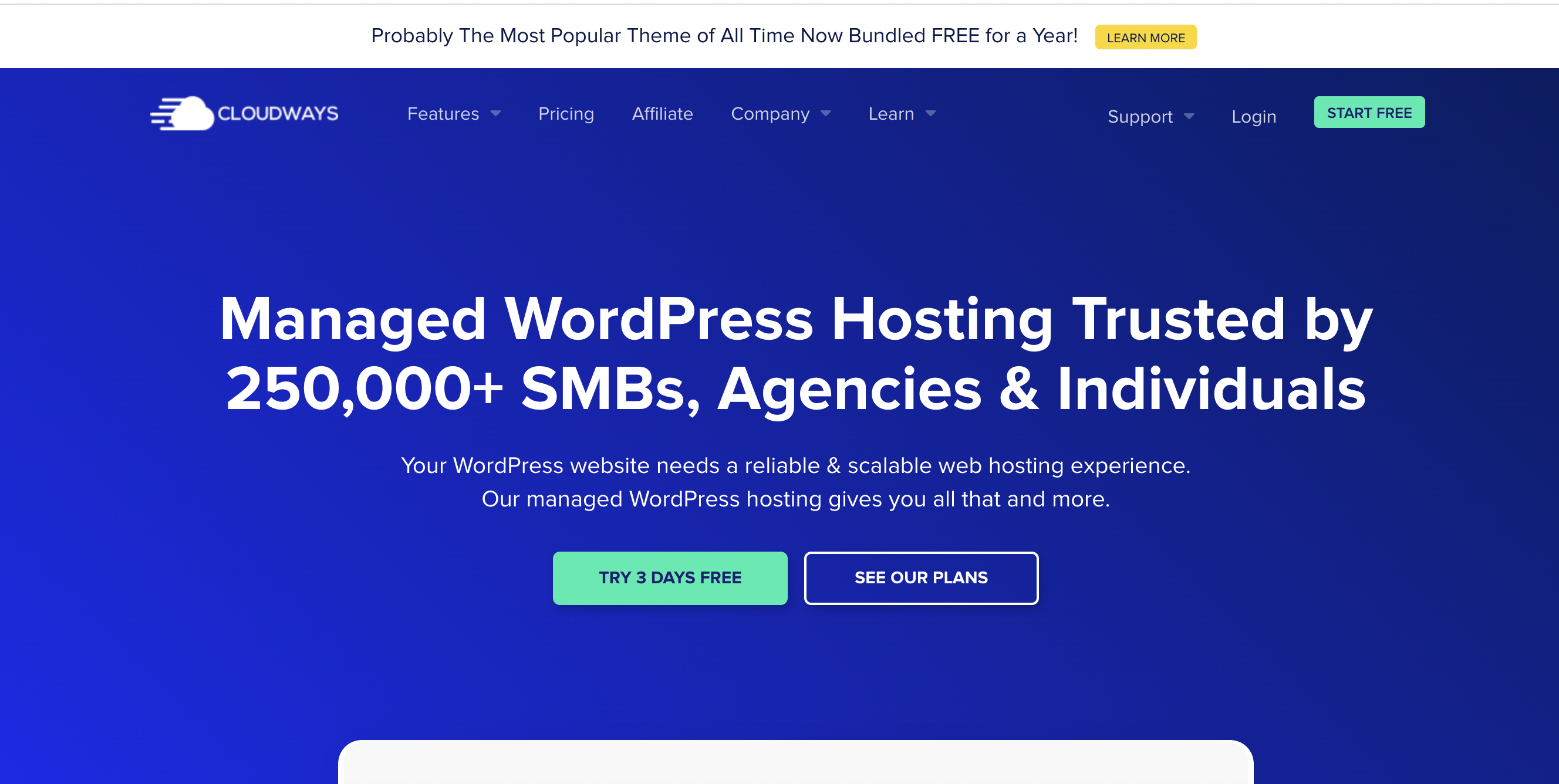 Cloudways is a great WordPress hosting option for ecommerce sites. They offer a managed platform with cloud-based hosting, which is perfect for businesses that want to focus on their online store without having to worry about the technical aspects of hosting. Cloudways also offers 24/7 support and a 99.9% uptime guarantee, which is important for keeping your online store up and running.
Cloudways is reliable and scalable, and they offer great features like free SSL certificates and unlimited bandwidth. They also have a wide range of plans to suit different budgets.
Pricing:
Cloudways has a pricing of $10-$274.33 and offers free trials.
3. Shopify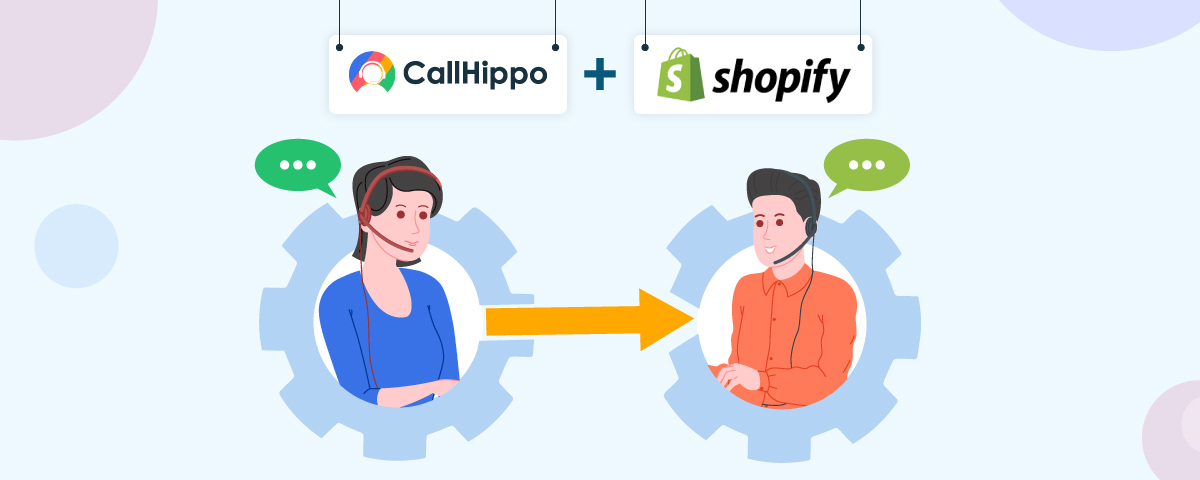 Shopify is one of the widely used and trusted tools for eCommerce as it offers end-to-end eCommerce solutions from scratch. As a result, it is trusted by multiple businesses that enter the online marketplace. There are many solutions provided by Shopify, including website creation, landing page customization, shopping carts, headless commerce capabilities etc. Furthermore, Shopify is easy to use, irrespective of technical skills.
It is easy to create mobile apps using Shopify to incorporate the mobile strategy with eCommerce. Further, Shopify is one of the trusted tools used by small and big businesses, irrespective of their customer segment and market share.
Additionally, it is quick and easy to integrate Shopify with any third-party payment provider and has excellent website performance. Finally, Shopify lets you sell via social media, eCommerce stores, and online marketplaces.
Pricing:
With Shopify, you can choose between three different plans and try Shopify for free for 14 days.
| | | |
| --- | --- | --- |
| Basic Shopify | Shopify | Advanced Shopify |
| $29 per month | $79 per month | $299 per month |
4. CCV Shop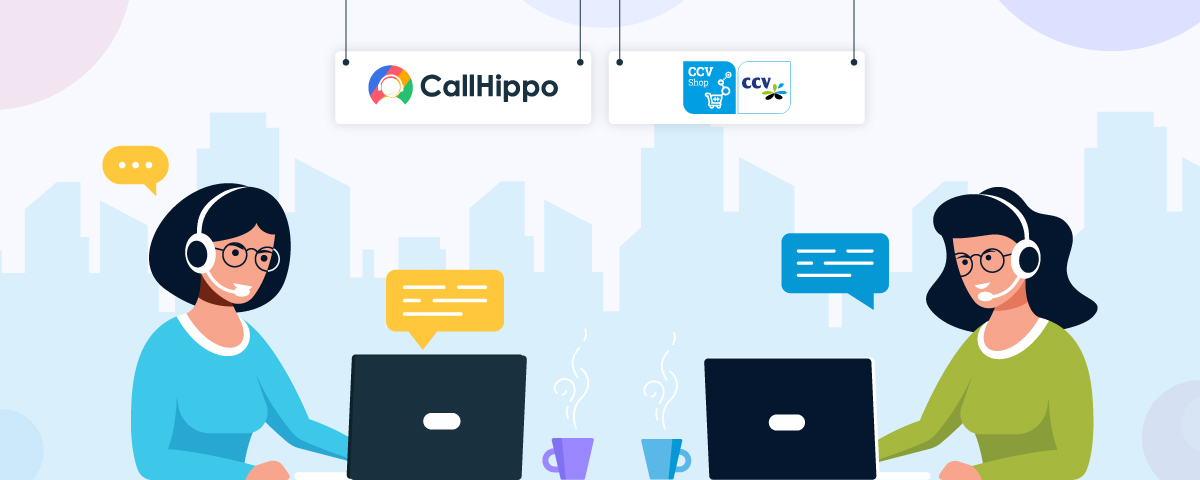 CCV Shop is one of the best eCommerce software ideal for retail businesses. It is a popular all-in-one solution for creating an online marketplace, updates, support, and hosting. In addition, CCV Shop offers options to choose from web-based, SaaS, and cloud-based services according to the business requirements. 
CCV Shop is equipped with multiple features that include auto-updates, quick data import/export, online booking tools, and online marketplace creation tools. Also, it offers a range of pre-built templates and is well-known for real-time editing.
There is no need to worry about customer support as the company offers 24*7 live support and online chat support. It is preferred for many businesses as it charges per feature basis. 
Pricing:
It is available at a free trial and has the following pricing plan.
Standard Plan
$24.95 per feature per month
5. Magento 1X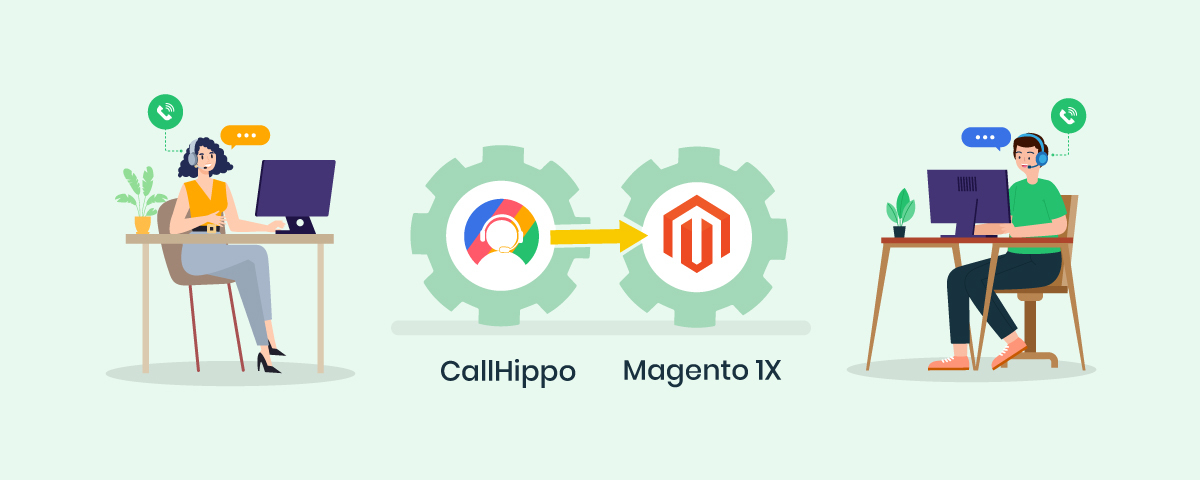 Magento 1X is another excellent choice amongst various eCommerce tools that are easy and quick to use. Thousands of businesses use it worldwide. There is an expansive backend user interface in Magento 1X, along with a user-friendly interface. Companies can extend or customize the features of Magento according to their needs, and hence there is no worry of getting stuck with a one-fit-for-all platform.
Companies can quickly adjust the themes and template designs to match their marketing campaigns. The free access to the global community of dedicated users ensures that businesses are never stuck with development issues. Additionally, there are numerous options for integrating payment gateways and extensions.
Services such as SEO, marketing, site management, catalog management, and catalog browsing by Magento 1X are trusted by many clients worldwide. In addition, the options in payment, shipping, and product browsing make it an essential eCommerce tool.
Pricing:
It is a free and open-source platform.
6. BigCommerce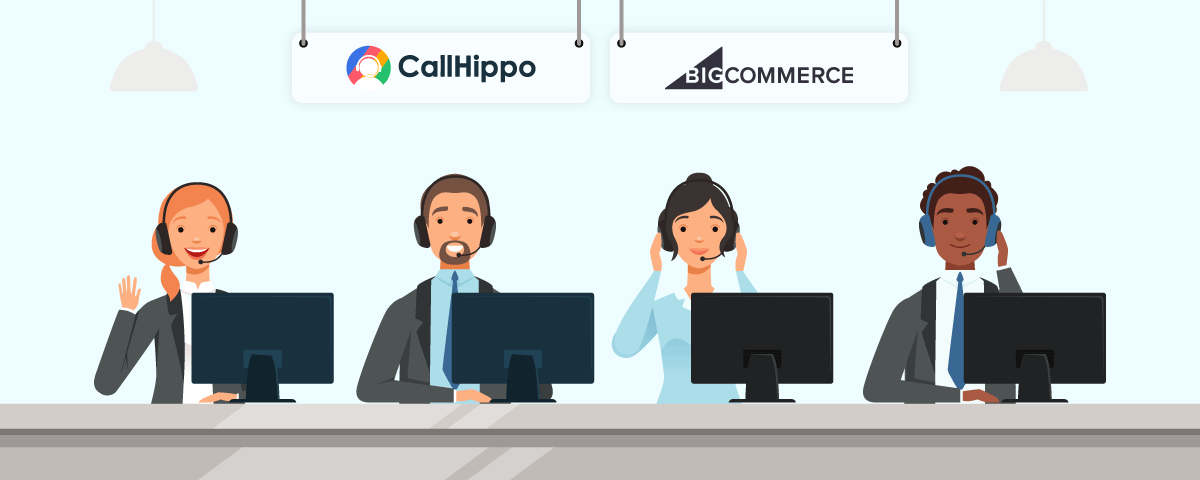 Ranking fourth in the eCommerce software list, BigCommerce is liked by many small and big businesses globally. With over 120 countries using BigCommerce, it is a full-service eCommerce tool. In addition, there are multiple pre-loaded features on BigCommerce compared to the other competitors in eCommerce tools. 
BigCommerce can effectively manage lead conversions, SEO, and inventory management. It further supports B2B wholesale websites and offers enterprise-grade eCommerce solutions. The advanced technology used by BigCommerce ensures that there are no issues in security, uptime, and page loading speeds.
This industry leader in eCommerce hates to let its customers be stuck with different technical and non-technical issues. So the company offers dedicated 24*7 customer support. It is quick and easy to reach the BigCommerce support team using phone, live chat, and email.
Pricing:
It comes in three different pricing plans, which are:
| | | |
| --- | --- | --- |
| Standard Plan | BigCommerce Plus | BigCommerce Pro |
| $29.95 per month | $79.95 per month | $299.9 per month |
7. ShopBox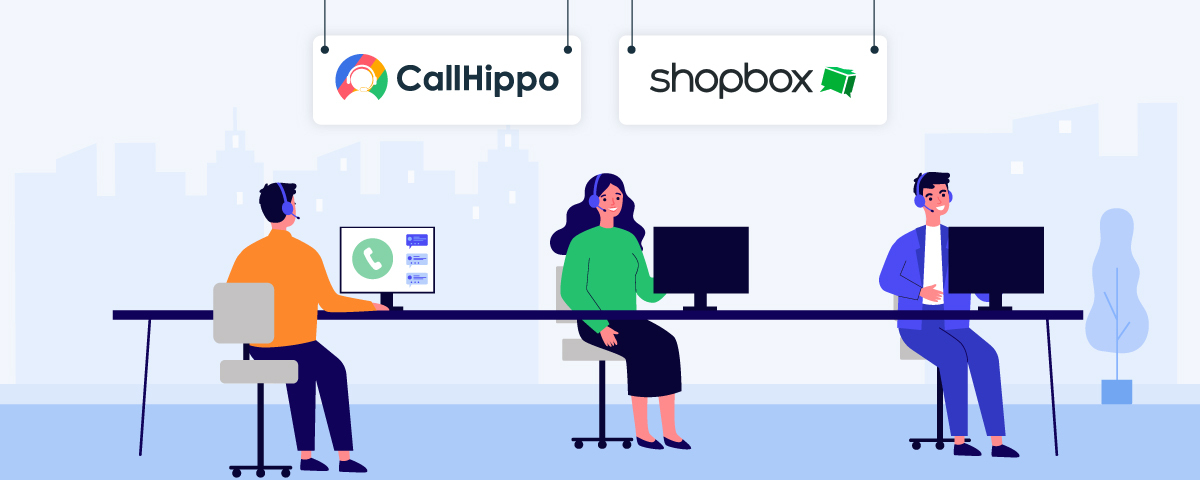 ShopBox is an ideal eCommerce tool explicitly designed to cater to the eCommerce needs of small businesses. It offers web-based, SaaS, and cloud support to startups. If you're a business looking for dedicated point-of-sale software, the POS services of ShopBox are just what you need to make your business grow.
The powerful features of ShopBox include dedicated eCommerce management with no technical hassles. The best part is that companies can quickly integrate it into their existing websites to enjoy quick and safe payments.
Any business aiming to offer seamless payment options can go for ShopBox and its powerful features. It is one of the leading tools to facilitate online and offline transactions.
Pricing:
It offers a free trial and the following pricing plans.
Lite
Pro
Enterprise
Season

53.40USD 

Online and offline POS system

67.03USD

Online and offline POS system, Multiple-register, Detailed overview

Customized package

Customized package for seasonal deals
8. WooCommerce
WooCommerce is another popular tool for eCommerce that can be added as a plugin with the WordPress website. Hence, it is a unique solution for all popular eCommerce needs. It is ideal for all businesses with a WordPress website to convert their online presence into a fantastic eCommerce experience.
The customization and integration capacities of WooCommerce are unmatchable. It can get quickly integrated with the payment platforms like Amazon Pay, PayPal, Square, Stripe, etc. Further, it can be rapidly integrated into email marketing platforms, printing shipping labels, etc.
So, WooCommerce comes as a perfect solution for speed up WordPress websites businesses. It is easy to start using it by adding the plugin and customizing it from its settings. There is no need for such companies to create the eCommerce process from scratch to manage it with WooCommerce effectively.
Pricing:
It is free for WordPress websites, but extensions cost according to the type.
9. Adobe Marketing Cloud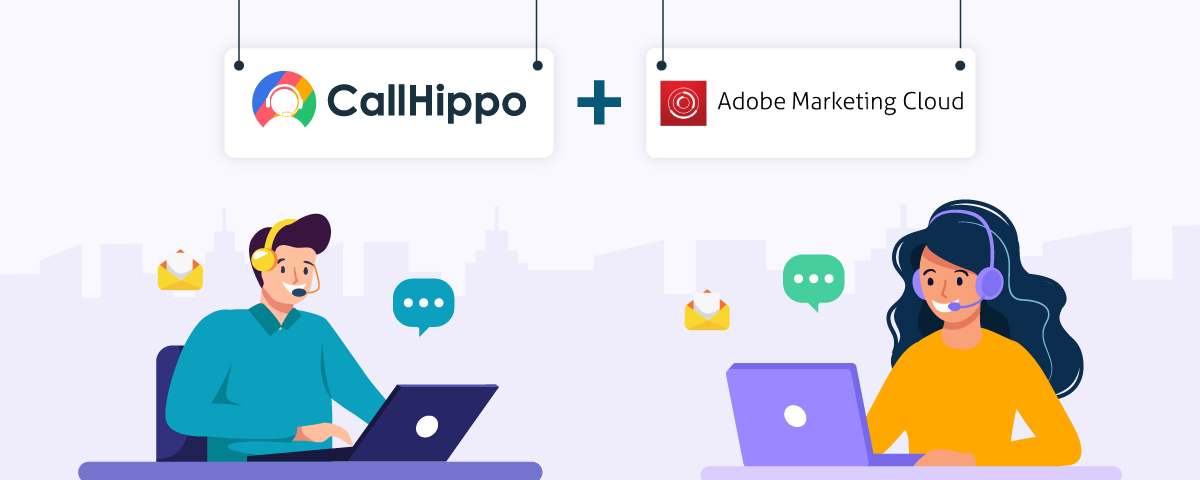 One of the eCommerce tools from technical giant Adobe, Adobe Marketing Cloud helps businesses build multi-channel eCommerce experiences on a single platform. Some of the fantastic features of Adobe Marketing Cloud include flexible, scalable, and AI-powered platforms. As a result, it is trusted by many business-to-business (B2B) and business-to-customer (B2C) channels.
Cloud-based technology ensures that the business's investments are consistently profitable. In addition, this tool offers personalized experiences, data-driven and real-time insights from the online platform. 
It is usually trusted by businesses requiring quick integration to product information management (PIM), customer relationship management (CRM), content management system (CMS), and enterprise resource planning (ERP) systems.
Pricing:
The pricing of Adobe Marketing Cloud is available on a request basis only.
10. Dynamic Number Insertion
Dynamic Number Insertion (DNI) is a good position catcher in our eCommerce software list as it is the trusted call tracking solution. It helps businesses assign a unique tracking phone number to every online campaign to locate the origins of the calls. Hence, only the potential leads are redirected to the company's website to find ideal numbers for direct contact and support.
Popularly abbreviated as DNI, it is used by multiple companies to offer high-end customer services while managing everything at their end. It helps businesses in the most necessary task of managing customer insights and sharing real-time metrics data. 
Dynamic Number Insertion is necessary for all modern businesses that don't want to spend high on data analytics management and offer justified results at no additional costs.
Pricing:
It is available as a free extension to multiple businesses.
11. OpenCart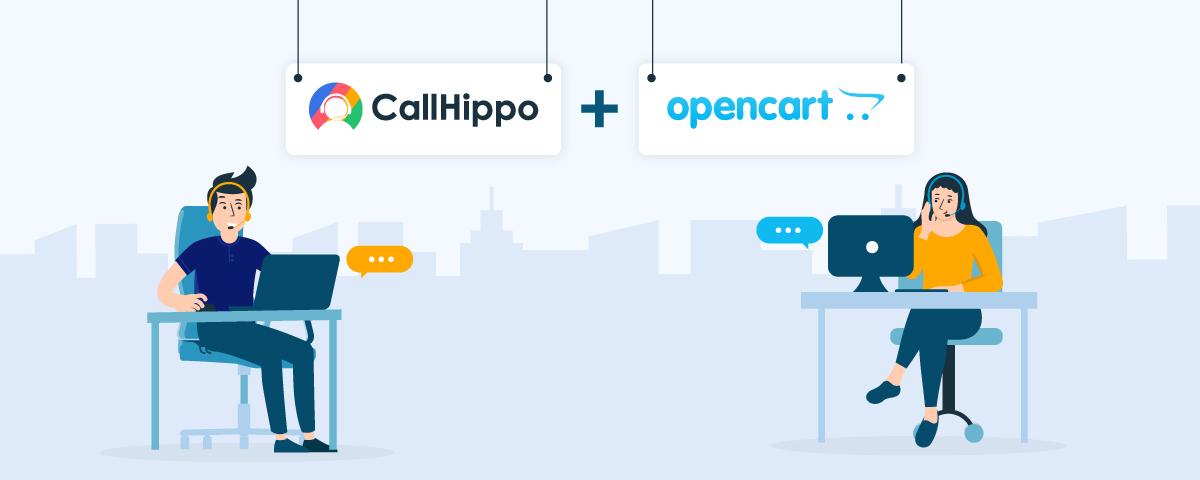 OpenCart is one of the essential rank holders in the best eCommerce software list. It is not just a website builder but is an open-source and free platform that can smoothly add eCommerce functionality to the website. Hence, many small businesses and startups can save multiple dollars by adding the eCommerce feature to their existing website.
There are multiple options in integrating with shipping providers, payment gateways, etc. Moreover, it is easy to access the 13,000+ modules and themes of OpenCart. It further offers quick access to the 110,000+ registered users' community support forum. Hence, it is possible for any small, medium, or big business to integrate their official website with OpenCart for eCommerce features.
The feature-rich plugin of OpenCart ensures that there is no breach of efficiency and full integration to the businesses due to free costs. Further, extensions and customer support are available for specific companies.
Pricing:
It is a free, open-source platform but charges for additional extensions and support based on a requirement basis.
12. Enthu AI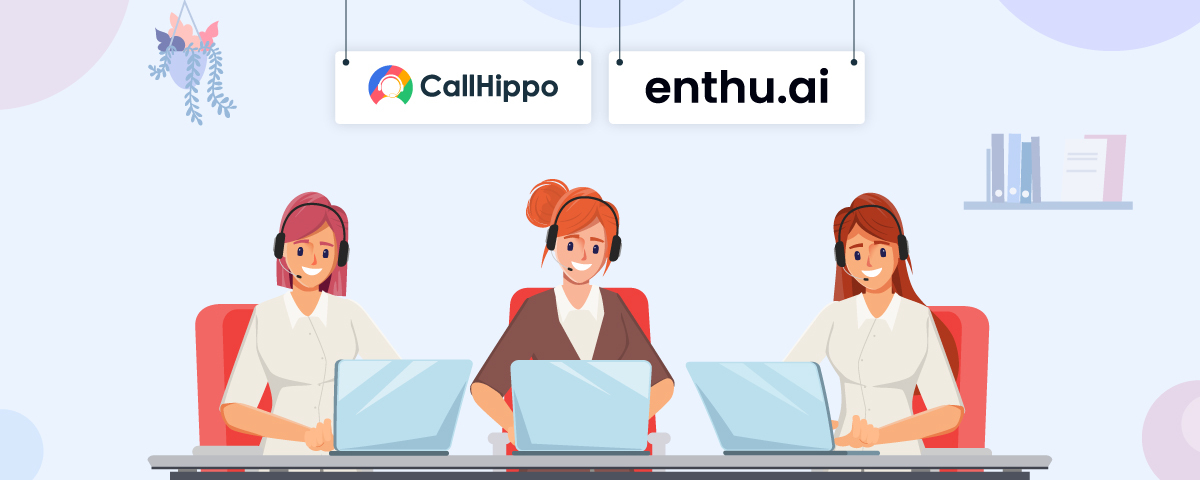 Enthu AI is our last pick in the best eCommerce tools and is widely used by global contact centers. It can automate the QA process, deliver speech-AI, and conversational intelligence for multiple businesses. 
Hence, it becomes possible for businesses to manage their eCommerce agents and improve their call handling quality. The quick features of Enthu AI include 100% call monitoring and actionable KPIs or behavior insights. 
Enthu AI helps businesses aim at their workforce to help them serve online customers better. Companies can quickly identify the compliance gaps, identify process failures, and design actionable changes.
Pricing:
It is free for teams of up to three contact center agents and has the following pricing plans.
| | |
| --- | --- |
| Growth | Enterprise |
| $45 per agent per month | Customized pricing according to large teams. |
13. Host Duplex

Host Duplex is a premium Magento hosting solution for Magento stores of any type and sizes. It uses an intelligent caching technology called MagePlex  that improves both frontend and backend Magento page speeds. The web hosting company also promises 99.99% uptime to keep the sites running.
Host Duplex has also been featured in esteemed publications such as The Washington Post and Ars Technica for their  advanced security measures and cybersecurity expertise.
Pricing:
129$ to 249$, custom-pricing available
How to Select the Ideal Tool From the eCommerce Software List?
Businesses often feel confused in selecting the right pick from the eCommerce tools.It is easy to choose the ideal tool with the help of a detailed buying guide. So here you go:
1. Understanding business requirements
First, not any two businesses may have the exact eCommerce needs. Hence, an eCommerce tool for one company may not be the proper selection for the other business. Thus, it all starts by understanding the business requirements.
2. Evaluating the different eCommerce tools
It is ideal to start locating the matching tools for the online marketplace after having a requirements list. This evaluation is necessary to invest in the right software.
3. Implementing the right technology
Many new additions to the eCommerce software list come with additional benefits for businesses. For example, it is essential to look at the possible integrations of these tools into the existing business systems.
4. Choosing the perfect pricing plan
Last is the pricing plan of the different tools for eCommerce. It helps startups and small businesses find an effective tool within their budget range. 
eCommerce tools- FAQ
1. What is an eCommerce tool?
It is a dedicated tool that helps automate and simplify business-related tasks. These tools are effective in saving time and money for businesses.
2. Which is the best eCommerce tool?
Shopify is one of the most famous and powerful eCommerce tools available for multiple businesses. It is a pocket-friendly tool that you can use for website creation, social media campaign management, etc.
3. What are the different types of eCommerce tools?
The different types of eCommerce tools include marketing tools, website tools, business tools, and analytics tools. These tools help businesses get the best for their customers.
4. What are some of the biggest eCommerce companies?
Some of the top eCommerce companies include Amazon, Alibaba, eBay, Jingdong, Rakuten, B2W Companhia Digital, etc.
5. What are the key benefits of eCommerce tools to any business?
eCommerce tools' main benefits include a quick buying process, store creation, product listing creation, cost reduction, and affordable marketing. The other advantages of using these tools include product comparison, price comparison, customers' flexibility to purchase goods or services, quick response to changing market trends, etc.
Wrapping up:
Hence, this is all about the eCommerce tools that any small or big business can use according to your requirements. These are essential for any business, especially when the global eCommerce market is set to reach beyond $7.385 trillion by the end of 2025. These tools are the minor yet effective keys to let businesses open the gates of increased profits and market penetration. 
The detailed list of the top tools mentioned above confirms that businesses can find something useful and highly profitable according to their products and customer segments. When it comes to Shopify, it emerges as a market leader in eCommerce tools while the others are also in close competition. Further, it is quick and easy to find a match using the detailed guide to locate the ideal eCommerce tool for first-timers.
WORDS THAT MAKE SENSE!
Read The Most Well Researched & Insightful Articles From CallHippo Team