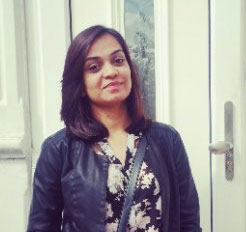 Date: October 12, 2023
The titles "call center" and "contact center" are often used reciprocally. Even though the terms are similar, they are not identical. The primary difference happens to be the correspondence systems and the customer's overall user experience from these centers.
Call centers are all about directing voice calls to operators, while contact centers rely on specific voice capabilities to boost the customer experience further.
We'll look at the differences between a conventional call center that uses legacy premise systems and a new contact center software that uses cutting-edge technology in this article.
But before we get into the article's nitty-gritty of contact center vs call center, let us first understand what these terms mean.
What is a Call Center?

A call center is a business place where agents answer different phone calls, including inbound, outbound, and blended phone calls. The majority of such calls are used to take orders and provide customer support. 
A call center is an excellent platform for efficiently managing vast numbers of inbound and outbound calls, and it is also an important determinant of customer service. 
A fully integrated call center is designed to assist you in providing seamless service to your customers. They're not all for big businesses, either: With smart routing, comfort messages, alternative off-hours routing, and other features, a company with only five people may embrace a call center platform that gives the impression of being prominent in the industry.
You May Also Read : Top Call Center KPIs & Agent Productivity Metrics
What is a Contact Center?

Apart from handling inbound and outbound calls, contact centers provide multiple digital service platforms to customers for raising their queries. Contact centers have all of the same advantages as call centers. They're more inclined to use cloud services and Voice over Internet Protocol -VoIP to enable people to connect via their preferred medium. Texting, webchat, email, and other multimedia options are commonly used in these networks.
Furthermore, both of these networks are part of a single structure. Customers can participate in the way they want, but they can also turn to a different channel without interrupting service. No matter where the interaction starts or finishes, contact centers project a cohesive brand picture.
Contact Center Vs Call Center: 10 Major Differences
Now that we have clarified the significant purposes and actions of a contact center and a call center, let's explore further:
01) Communication Channels

The dividing line between a contact center vs call center is the networks by which consumers are contacted. Call centers, as the name implies, communicate exclusively through the telephone. A call consumes an agent's bandwidth since phone calls occur in real-time.
On the contrary, contact centers communicate with consumers via digital platforms. Compared to using the phone as a single contact channel, multiple channels allow for improved customer interactions. With email, for example, you can better spread the workload around the team. Furthermore, agents can manage three or more chat interactions simultaneously, minimizing staffing and workloads.
02) Traditional vs. Digital Service Channels
58% of consumers say that customer service affects their brand choice. To keep up with that consumer demands, business leaders have been refining their customer service plans regularly. Customers have traditionally run into issues and then called support for help. 
Contact centers have an advantage in providing proactive assistance because they work in the digital environment. Agents can detect signs of anger on your website or in your product and reach out to the customer to assist. Since call centers only communicate over the internet, they may not be adept at anticipating problems as contact centers. Also due to the presence of multiple new dynamic trends in contact center technology, brands are attempting to foresee the problems consumers may face and provide constructive solutions before the situation escalates
03) Empowering Self-Service
In contact centers, a chatbot can be integrated into a self-service portal. Customers can quickly raise a problem with the chatbot if they read a solution article and cannot find an answer on their own. If the chatbot is unable to address the problem, an agent will intervene and provide a solution. Customers will also have a smooth experience because the agent is aware of the issue recorded as a ticket or a chat in the contact center software.
On the other hand, call centers now provide self-service through an interactive voice response system, a time-consuming operation. Furthermore, calling an agent is difficult due to lengthy wait times and a customer's risk of being placed on hold for an extended period.
04) Predictive v/s Proactive Customer Service

With technological innovations and automation, customer service goes much further than reacting to inbound requests. Especially when it comes to popular brands, 70% of the consumers have a favorable view if they contact them with proactive customer service notifications.
Well, it might be possible in a call center, but in reality, it's not very effective. Call center agents use the phone to send outbound messages. Outbound voice calls are also inefficient because mobile phone users are increasingly reluctant to answer unknown numbers. Clients may, however, select how they want to connect with contact center solutions, making constructive communication an easy way to minimize costs and improve loyalty.
05) Customer Service Representatives
When enraged customers start yelling or making offensive remarks in a call center, this isn't always the contact center's case. The experience is more pleasant for customers and, as a result, for agents, by reducing wait times and allowing people to communicate on their preferred platform.
Agents will need to respond to less simple questions if clients invest in low-effort, intuitive self-service platforms like IVR. However, this increases the complexity of the typical inbound call. In some instances, workforce management systems can monitor employee actions and help with the recruiting process, ensuring that the company's front line is made up of the best people.
06) Ticket Routing and Automation
One of the major benefits of having cloud-based contact centers is that they use automation to direct tickets to the appropriate agents based on keywords, past customer experience, agent skills, and other variables. Contact centers can reduce customer resolution time and have a more seamless experience by doing so.
There are also features in contact center solutions that are specifically designed to improve agent efficiency. Canned answers, canned forms, and ticketing templates help agents save time by automating routine activities and allowing them more time to communicate with customers. It lowers the plausibility of burnout and, as a result, keeps agents on the job.
07) Individual Customer Profiles

When customers approach your company, they reveal personal details about their tastes and actions.
Businesses may use contact center tools to aggregate all consumer data from all platforms into a single customer view, which they can use to provide predictive support or recommend new items. Customers use each channel differently, so having more channels means having more data. When a customer calls your contact center, the data is available, allowing you to provide excellent service at any encounter.
08) Advanced Routing to the Right Agent
It's much easier to direct consumers to the most suitable representative or organization when you have the information on hand. Data from different sources are pulled into contact center software, making it easier to predict where a call, email, or web chat might go next.
Nobody wants to spend more time describing their issue. They also don't want to be moved many times in the same call. So get the best contact center software that will allows your company to route calls faster and more precisely than ever before.
09) Better, Consistent Customer Experiences
Both call centers and contact centers can provide excellent experiences through successful employee preparation, customer profiling, and CX strategy. Customers demand a certain quality of convenience from whoever answers the phone or responds online.
Some people believe that creating continuity in a contact center, where communications come from calls, emails, and various other sources, is difficult. On the other hand, a contact center comprises genuinely integrated, collaborative solutions that are part of a broader technology ecosystem. Customers have much more freedom in the contact center than in the call center, and each contact becomes part of the overall customer journey.
10) Unified Customer View
The phone channel is the primary target of the call center. It ensures that any consumer data obtained comes mainly from telephonic conversations. As a result, call center applications can not provide a complete image of the customer journey or provide information about the experience you are providing.
On the other hand, contact center software acts as a repository for data gathered from different sources. You can also integrate CRM with the contact center to get a single view of your customers. You will get a 360-degree view of your customer because all of your service platforms are integrated into one platform.
You May Also Read : Difference Between BPO and Call Center Operations [BPO vs Call Center]
What Should You Choose in Call Center Vs Contact Center?
The answer to the call center vs contact center question is not direct– it all depends on the business and its specifications. A call center will work wonders if you need an easy but efficient way to route inbound calls to a queue of agents. On the contrary, a contact center is a perfect solution for your needs if you have more complicated business operations and need comprehensive reporting capabilities.
Wrapping Up!
Whether your company opts for a call center or a contact center, customer-centricity should be at the forefront of your decision. Are you looking to improve your call/contact center performance? If yes, contact a CallHippo representative today.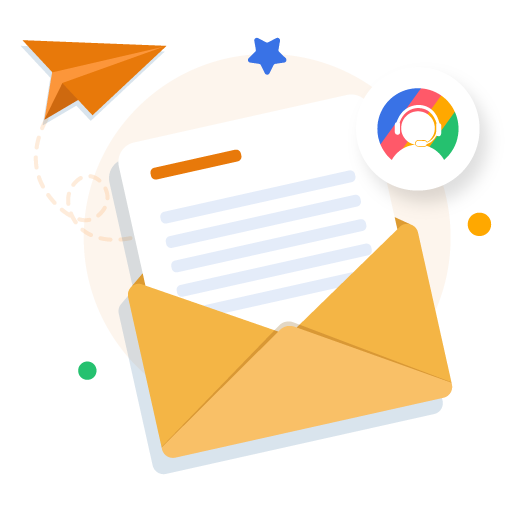 Let's Stay in Touch
Subscribe to our newsletter & never miss our latest news and promotions.

+21K people have already subscribed