Date: September 15, 2023
There is a common misconception that a Call Center and BPO (Business Processing Outsourcing) are the same. This misconception is so prevalent that no one ever thought of delving deeper and understanding the meaning of both processes.
There may be some similarities in the process, which is why this delusion occurred in the first place. But there are some compelling differences. Both are booming businesses, according to statistics. As of 2022, the market size of call centers in the US is $23.9 billion, and in 2023 the BPO market expects to generate $0.35 trillion and will reach up to $0.45 trillion by 2027.
This will assist you in clearing out all the doubts and queries about what a call center and a business processing outsourcing are, their characteristics, their benefits, and last but not least difference between both processes.
So, read the entire blog to get a complete understanding.
What Is BPO (Business Process Outsourcing)?

BPO is an abbreviation for Business Process Outsourcing. The basic meaning of BPO is that it outsources business processes to companies. BPO provides services like accounting, payroll, customer service, other human resource management processes, billing, etc.
BPOs handle the processes assigned to them by the companies efficiently and provide desired results to the organization by scaling their processes effectively. They are basically third-party providers that are proficient in accomplishing the processes skillfully and in a cost-effective manner.
What is a Call Center?
A call center is a calling-based service provider that receives, and routes calls from clients worldwide. Some organizations have call centers within the company, and some outsource to a call center service provider to handle inbound and outbound calls effectively.
Services provided by call centers are related to billing, telemarketing, debt collection, etc. They assist organizations in improving their customer experience by providing effective and seamless communication.
Now onto another important topic, What is the difference between BPO and a call center? let's have a quick understanding.

Expert Advice
"BPO and call center are both essential services for an organization as one assists it in optimizing the process and increasing productivity, and the other assist in reaching new customers and retaining the existing ones. So you need to identify which services you require the most and accordingly avail the same. There are several software providers who provide both services at competitive rates."
Quick Comparison Table – Difference between BPO and Call Center
It is important to understand bpo vs call center as most people think it's the same. Hence the below-stated differences will be an icebreaker and allow you to understand the actual difference.
| | | |
| --- | --- | --- |
| P.O.D | BPO (Business Process Outsourcing) | Call Center |
| Area of operation | BPO's main function is to manage the business processes like payroll, accounting, onboarding, recruiting, etc. | On the other hand, the primary function of a call center is to offer services, handle queries of existing customers, and reach out to potential customers on behalf of the organizations. |
| Process supported | It offers assistance in carrying out the back-end as well as front-end processes. | It assists in carrying out front-end processes as the services are directly related to customers. |
| Scope of services | Scope of service is wider as multiple processes can be outsourced and not just specific segments. | Its services are limited to clients and customers; the scope of services is limited to that of a BPO. |
| Knowledge requirement | Individuals with advanced computer skills and high language proficiency are required. | Basic computer skills will do, but no compromise in language proficiency can be made as services are directly associated with customers. |
Refer to the rest of the blog for a more comprehensive understanding.
Types of Business Process Outsourcing (BPO)
Business process outsourcing is a vast concept, and a lot of processes are handled by the BPO service provider. For effectively understanding the operability of the BPOs it is essential to understand the types of BPOs.
Mainly there are three types of BPO:
Onshore Outsourcing
Offshore Outsourcing
Nearshore Outsourcing

Let's have a quick overview of all three types of outsourcing.
1. Onshore Outsourcing

Onshore outsourcing, also called domestic outsourcing, is a process by which an organization employs a service provider based in the same country as that of the organization. Let's understand onshore outsourcing with an example of Companies in the US outsourcing work to service providers in the same or other states of the US.
2. Nearshore Outsourcing

Nearshore outsourcing is a process where an organization hires service providers in a neighboring country for any given reason, such as cost savings, to align with language proficiency, cultural values, graphical proximity, etc. For example, a company in the US outsources IT to Mexico or Canda.
3. Offshore Outsourcing

Offshore outsourcing means a company hiring a third-party service provider to conduct operations on their behalf from a foreign country. The main reason for offshore outsourcing is to control costs and achieve desired results. For example, a software development company in the US outsourcing its development operations to a developer in India is called offshore outsourcing.
Types of Call Centers
Similar to that of BPO it is essential to understand the types of call centers. As the clarity will assist you to choose which type of call center will be the most suitable for your organization.
There are three types of call centers. They are as follows:
Inbound call center
Outbound call center
Virtual call center
Let's have a quick understanding of all three types.
1. Inbound call center
Inbound call centers are those that receive incoming calls. This is majorly a service provided to customers who want to get in touch with the company or its representatives for making any purchase or registering a query regarding a purchase made. The main objective of these call centers is to assist customers in solving issues.
2. Outbound call center
An outbound call center provider makes outgoing calls on behalf of the organization. Organizations opt for these services as they are cost-efficient and assist them in reaching potential customers. The main objective of the outbound call center is to expand the clientele and increase sales.
3. Virtual call center
It is a call center where the executives can work remotely from their homes and attain customer queries. This approach has gained popularity post-pandemic, and many companies have adopted this system.
Now, you are well-versed with the types of call centers and their operability. But still, you need to understand the characteristics and benefits of a call center before opting for one. Let's look at the characteristics of a BPO and a call center.
What are the Characteristics of BPO (Business Process Outsourcing)?
Every BPO service provider must have certain characteristics to enhance the effectiveness of the business operations and be reliable. The characteristics are as follows.
1. Cross-channel support
For today's BPO, this is a must-have characteristic as even the slightest delay might have an adverse effect on the client, which is not feasible for any business. In a few years, digital communications system has dominated and revolutionized the manner of  providing cross-channel support.
2. Secured infrastructure
As sensitive data is to be handled on behalf of the client. It is the task of utmost responsibility, and they need to effectively overlook that there is tampering with that data. The infrastructure must have the required security measures and firewalls to enable the service provider to maintain the required security standards. This will enhance the trustworthiness of the BPO provider.
3. Reliability
The provider must be transparent with the services and cost. The terms and conditions of providing services must be clearly stated beforehand, leaving no room for ambiguity. Lastly, the services must be provided in an apt manner. This will positively impact the provider's reputation, making them more reliable.
4. Innovative
As a BPO service provider, you need to be innovative, as different clients will be having different requirements. In addition, you have to diversify your processes and use advanced methods or technology to gain efficiency and desired results. As technological advancements are frequent and every BPO provider needs to stay updated.
Characteristics of a Call Center
You need to be well-versed with the characteristics that call centers possess. Below mentioned are the essential characteristics of a call center.

1. Automatic call distribution
Automatic call distribution is an essential characteristic a call center must have. This system automatically routes callers to the appropriate individual or executive. It assists the organization in controlling the wastage of resources. Apart from that, it is time-saving and enhances customer retention.
2. Administration and analysis
It is an essential tool that assists call center managers in evaluating call duration, expenses, and other important aspects. It amplifies the decision-making process, and accurate tracking of productivity is feasible.
3. Call recording
Call recording is a feature that is a must for every call center as it can be treated as proof of conversations had in case of any escalations. The recordings can also be used to train new employees and enhance the call quality. As a result, it is the most common characteristic of every call center.
4. Integration
Call centers utilize software and hardware for calling, recording, and tracking purposes. Many call centers use PBX telephony systems for international calls. In addition, they use headsets, and recording and call tracking software are integrated with these systems for maintaining and elevating performance.
5. Interactive voice responses (IVR)
Most call centers utilize this system as it assists in routing customers to the required department according to their query. IVR offers self-serving facilities to customers, which is time-saving for both customers and executives. Petty issues can be resolved via IVR systems, and the assistance of executives is not required.
Regardless of type, every call center must have these characteristics to achieve the desired efficiency level. Let's look at the benefits of a BPO and a call center.
Benefits of BPO (Business Process Outsourcing)
BPO services exponentially benefit organizations that want to amplify their operational efficiency and accomplish their goal and objectives. Some of the important benefits of a BPO are

1. Cost-effective
Business organizations have the tendency to try and improve their performance in a cost-effective manner. BPO providers assist organizations in enhancing their productivity, thereby leading them to generate more revenue, all at a reduced cost.
2. Quick and efficient
A BPO provider hires experts or experienced personnel for the processes assigned. This approach has two-fold benefits, it gets less time-consuming and enhances speed and accuracy in the process. All this leads to increased efficiency as the operations are optimized to a great extent.
3. Offers a competitive edge
Companies don't have to stress over the performance of the processes once they are outsourced. A BPO provider will allocate appropriate resources and conduct the processes in an effective manner to achieve the determined result. These initiatives will enable the company to allocate its resources in other aspects and gain a competitive edge.
4. Risk management
Outsourcing processes to a BPO is a best practice for effective risk management as resource allocation gets minimum and optimum results can be achieved. As a result, productivity is elevated, and organizations can put their resources to more vital use.
Benefits of a Call Center
Call center services are highly beneficial if you want to enhance your customer engagement, experience, sales, etc. Here are the important benefits of a call center

1. Budget-friendly
Call centers are effective in controlling the cost depending on the type of calling services to be availed. If outbound calling is to be done, then utilizing call center services will be highly effective in lieu of installing systems and allocating resources on-premises.
2. Time-saving
As executives can work remotely and attend to customer calls and queries, it increases productivity, and the companies have to spend very little time and money. Moreover, call centers offer 24/7 operational support, due to which queries can be resolved quickly and effectively.
3. Enhanced call quality
If a company sets up an on-premise call center, it will have to allocate resources, hire executives, provide them with appropriate training, etc. However, if the call center services are availed, all of this can be avoided as the call center has experienced staff, and as a result, the quality of the calls gets increased.
4. Credibility
By providing exemplary customer service, the company's image will improve, and simultaneously customers will find the company more credible. Hence, call centre service providers will reduce the burden of elevating the customer experience from the organization, and they can focus on increasing their trustworthiness in the market.
These are the benefits of utilizing a call centre.
You May Also Read : Best Call Center Software Solutions
Wrapping Up
From the above blog, we can understand that BPO and call centers hold utmost importance in recent times for a business to improve effectiveness in business processes and increase customer satisfaction.
According to reports, 74% of firms utilize BPOs for IT requirements. For call centers, according to the state of CX report, 73% of the companies are planning on providing personalized experiences to their customers.
So the market for these services will get stronger, and there are providers like CallHippo who offer high-end call center solutions that meet all your calling requirements.
FAQs
Is BPO the same as a call center?
No, both are totally different from each other. Call centers offer services related to customers, like solving queries, registering complaints, improving customer experience, engagement, increasing sales, etc. In the past, there were BPO call centres that used to provide calling services but now there are hardly any.
However, BPO offers services related to processes that businesses follow to enhance productivity and achieve the desired goals and objectives.
Which is better, BPO or call center?
Both are different and cannot be compared. It totally depends on the requirement of the company. If a company wants to avail services with regard to the processes, then BPO is a viable option. If the requirement is related to offering better customer services, then call center phone system must be preferred.
What are some examples of call center services?
Call center services can be used for customer services, technical support, sales, marketing, billing, collections, surveys, and market research.
What are some examples of BPO services?
BPO services can be used for data entry, IT and software development, accounting, finance, payroll, etc.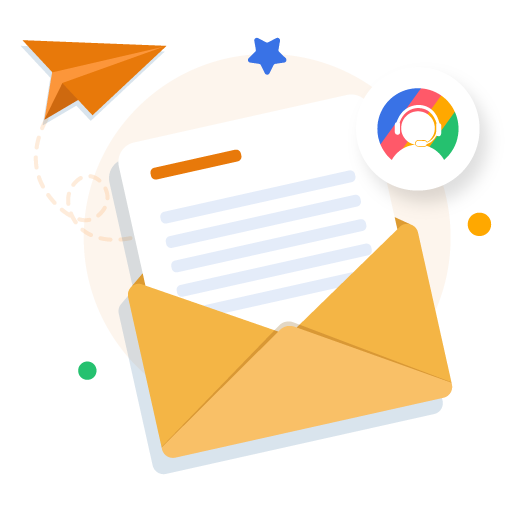 Let's Stay in Touch
Subscribe to our newsletter & never miss our latest news and promotions.

+21K people have already subscribed