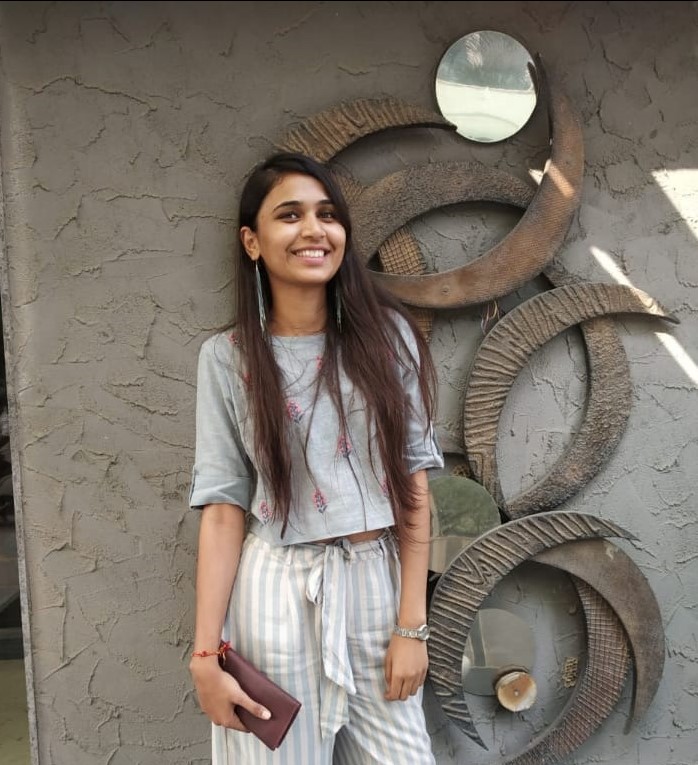 Senior Writer: Nishita
Date: April 18, 2023
For customer support reps it is usual to get overwhelmed by innumerable customer queries. Also, there is a regular frustration of resolving a recurring query again and again.
Well, are you planning to increase the number of support reps? Please don't make a decision in haste! That wouldn't be a wise decision. It may help in handling customer queries but it would need more investment and there's no guarantee that it will be positively sustainable.
Also, the more support reps you will have, the more you will have to manage. Why increase your burden when there exists a better solution.
So, what is the solution; a solution that will reduce the burden of the customer support reps and is also cost-savvy?
The solution is a Knowledge Base. Create a knowledge base and thank me later. Now, you may ask, 'how to create a knowledge base?'. Well, keep reading and you will know how to create one.
According to a report by Interact,
'19.8 percent of the business time — the equivalent of one day per working week — is wasted by employees searching for information to do their job effectively.'

Now, the question is that would the knowledge base be used only by support reps. Well, a knowledge base is also useful for the customers to refer to as a self-service to their query. However, we will discuss how it benefits the support reps further in detail. Before that, let us learn the basics of customer service knowledge base.
However, if you know the basics then you may jump to the section subtitled, 'Why to Create a Knowledge Base for your call center?'
What is a knowledge base?
An online self-serve library of value-adding information or guides about the features of a  product or service that your business offers. Customers use this customer portal to search the query and get actionable solutions in a segmented category.
What is a Call Center Knowledge Base?
A categorized knowledge base is written with the focus on the call center in mind. So, it is made for the support reps to leverage in quickly finding effective solutions for their customers.
The best individual to create such a knowledge base for call centers should be someone who thoroughly knows the product.
So, having a support rep who has a flair for writing could be the best individual. As they have the experience and knowledge of tone that is needed to convey the message in the best possible way. You may also hire technical writers who are well acquainted with the jargon required to create a knowledge base.
Why Create a Knowledge Base for your call center?
Here we will discuss how your business can benefit from creating a call center knowledge base. Following are the reasons that will help you make a decision:
1. It will boost the productivity of your employees
According to a McKinsey report, employees spend 1.8 hours every day searching for information.
Not just the support reps but also sales, marketing, and other departments contact support reps or product managers to discuss or clear a doubt. Having a centralized resource to clear doubts or learn about the product would really boost your employee productivity.
2. It will bring a huge relief to your customer support reps
Mentioning FAQs and simpler solutions in the knowledge base helps support reps to focus on issues that need a higher level of expertise. It is also for the customers looking for a self-service resource to refer and help themselves.
Hence, it reduces the number of support tickets generated for naive issues that unnecessarily consume the time and efforts of support reps. Also, saves the time taken in resolving them.
3. It will improve your customer satisfaction rate
Technically sound and self-sustainable customers prefer resolving their issues on their own. You must have experienced issues taking lesser time to resolve on your own instead of contacting a support rep.
According to Forrester, customers prefer knowledge bases over all other self-service channels.
So, offering self-service to customers through a knowledge base positively impacts the customer satisfaction rate.
4. It will promote a seamless onboarding process
A resource to refer to for the onboarding of new employees will get them prepared for their role in the organization. A knowledge base will let them explore on their own without waiting for someone's assistance. A speedy way to find their place in the organization and start contributing.
Below is an example of the knowledge base you could refer to for building your own, created by Document360.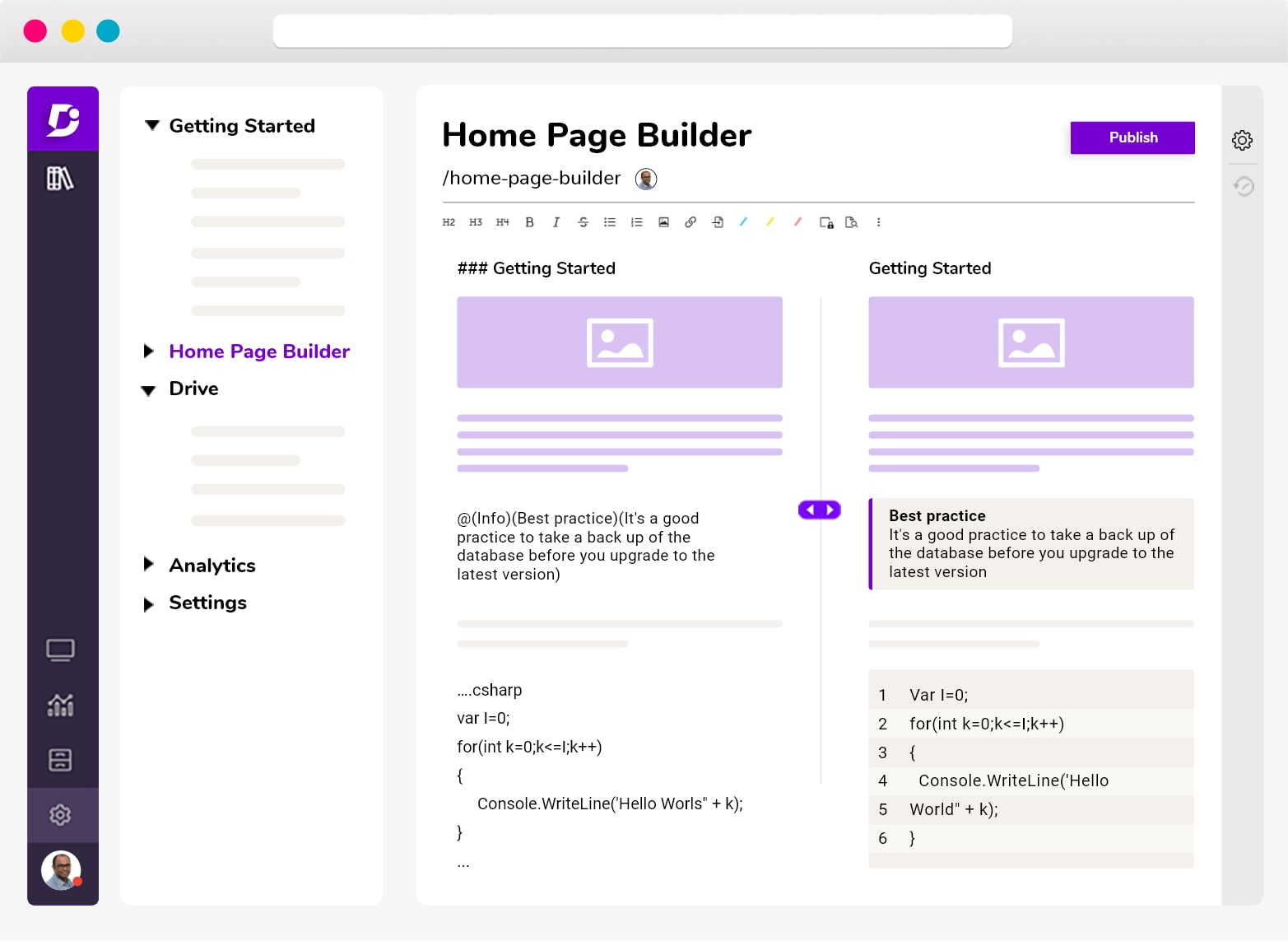 5. It will be available 24X7
Unlike our human support reps who need rest. A customer service knowledge base can be available 24X7 to answer customers' queries. Also, it is globally available regardless of the region it is published from.
Helps a business stretch its help globally without relying on support reps changing shifts according to different time zones.
9 Easy Steps to Create a Knowledge Base for a Call Center
Creating a knowledge base is no cakewalk but if you follow a process it will feel like a breeze. A straightforward approach in creating the knowledge base will help keep it simple and easy to understand. It has to be easy for the support reps to understand, navigate, and find solutions.
It will need you to consider vital factors in achieving your goal via a knowledge base. Such as user experience, architecture, design, and SEO as well. Let us talk about the effective practices that you may follow to build a knowledge base:
1. Know the Purpose of your Knowledge Base:
Is this knowledge base for the employees or customers? Here as we are discussing call centers it may seem as if it is specifically for the employees. However, it is actually a mix of both.
Once you know the targeting persona, the next step is to find out the topics to cover. You may want to start researching from the following sources:
What are the frequently asked questions(FAQs) by the customers? This will help you pick the issues that you must cover first to ensure a reduction in support tickets.
What is the current response rate? This will help you measure how effective your knowledge base is.
2. Develop an easy design and robust structure:
Three core elements must be included when designing a knowledge base:
A set of Frequently asked questions(FAQs)
An option to Contact Support
An Effective Search Function
Make sure there is a creative design and proper structure to your knowledge base. As mentioned above a knowledge base isn't just about providing support but also relates to user experience. As a common practice, it is prominent to mention knowledge base articles on Home Page.
Below is an example of Evernote that clearly conveys how listing documents on the home page could be visually appealing and easy to access: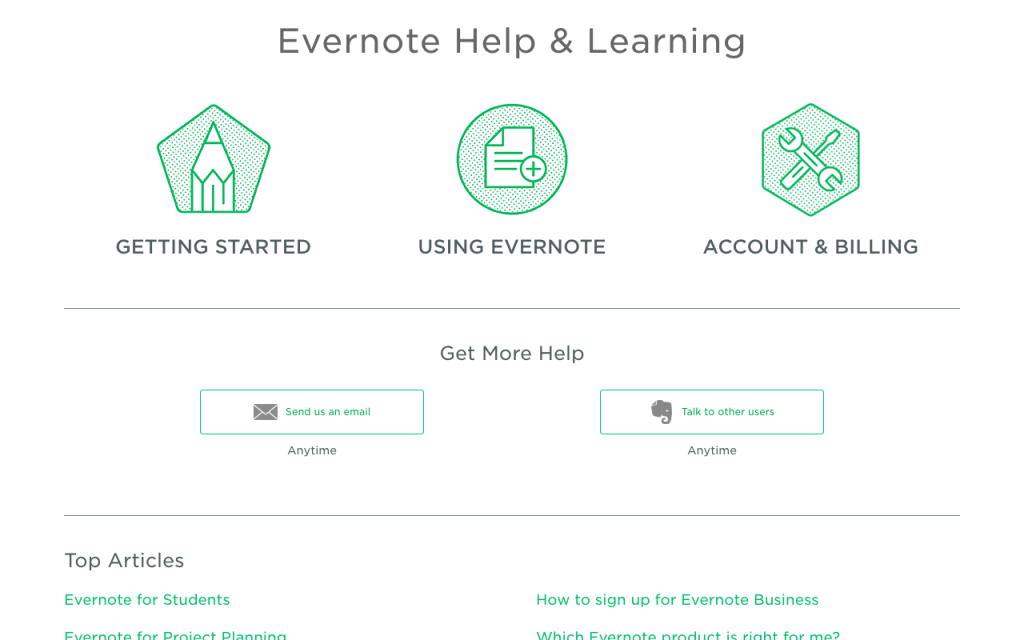 Evernote's design is apt to take inspiration from. The design is such that it lets you search and navigate between content categories such as 'Troubleshooting', 'Tips', 'Tutorials' etc. Other categories you may want to include could be by roles such as beginner, intermediate & expert.
3. Identifying the tone and preparing content for knowledge base
Once the structure and discoverability are sorted it is time to put out content that will help the readers to get a quicker solution to their query. Support agents are well aware of the topics that need to be covered in the documentation. You may also want to find FAQs from the queries in the customer support queue.
Suggestions from sales and marketing personnel must be considered while preparing a knowledge base. Then make a list of all topics and categorize them.
Here are some tips to follow before you start creating your knowledge base documentation:
Pick an illustrative title.
Content must be descriptive.
Mention helpful resources by linking to them as a source.
Put FAQs in your support-ticket auto-responder and Chabot
Well, that covers the text-based content. So, what about the video content?
Is video content not a part of the knowledge base document?
Instead of starting a debate over which one is more effective – it is recommended to combine both. People love options, be it support reps or customers. Hence, blend text, video and screenshots to make your documentation engaging.
4. Adding visuals to your knowledge base call center
Remember how we liked and quickly grasped pictorial representation of the concepts that were tough to learn. Even here the same approach is needed for the support reps to identify a quicker solution. It also makes the content engaging instead of dull documentation.
According to Score, 'More so because humans grasp visual content 60,000 times quicker than plain text.'
As mentioned above, visually appealing solutions having screenshots or videos would really make the learning engaging, interesting, and easy to understand. You can use a screenshot extension to take screenshots and include them in your documentation.
5. Make sure the content is accessible: 
The next vital step while creating a knowledge base is to make sure that the content is accessible. The content must be optimized for search and according to the content standards.
The following aspects could be taken into consideration as a checklist to follow:
Have a search bar to type queries
Mentioning alt tags for all images and screenshots
Considering the color contrast between content, button, or CTA.
Use clear font and categorize using bullet points.
Making 'Table of Contents' linked to different sections of long articles for easy navigation.
Lastly, ensure that your knowledge base is mobile-friendly and the page is responsive.
A knowledge base is to help support reps find quicker solutions. Therefore a robust search system is indispensable for knowledge base documentation.
6. Review, Revise, & Publish
This is a continuous process to be carried out on a regular basis. However, before you publish your knowledge base documentation below are some vital aspects to consider:
Domain/Subdomain:
It is vital to decide whether your knowledge base will have its own domain or will it be a subdomain of the root domain.
User Access Levels:
You may provide different roles to professionals in the organization to access your knowledge base documentation. To ensure it is time-savvy, the ones with editorial rights may not need to get the corrections or additions reviewed. And some professionals could be assigned the role to access the document as read-only. Making use of access levels helps to keep the documentation protected. And can keep away from unnecessary edits.
Once these aspects are taken care of, your knowledge base is ready to be shared with the world. So, go on ahead and click on the 'Publish' button to make it live. Remember, this knowledge base once published will be an ongoing process with new issues to cover.
7. Update your knowledge base with every product update or launch.
A knowledge base needs an active update just like your product, service, and support reps. Neglecting the knowledge base after publishing is not wise. Innovation must be a standard across all assets of your organization.
If not your product or service, Google will always update its algorithm and for that, you must keep your pages accordingly optimized. Follow the same process in the creation of new articles for new features or content regarding a new product.
8. Measure Effectiveness & Improve Performance
In order to know how well your knowledge base is doing, you can add a reporting feature. This will work as feedback on each article that is rated positively for providing an effective solution. Not just that, the knowledge base report will also include metrics such as the number of times that page was viewed, whether it was helpful or not, etc:
9. Gather Feedback and Improve
Having a report to help you take insights from is always helpful. However, people don't always initiate feedback. So, ensure you are all ears to work on the critical statements made by your customers or some issue that support reps were discussing.
There is always a scope for improvement. A knowledge base may be complete for now but it never ends.
Bonus Tip: How a Call Center Knowledge Base Can Avoid Confusion and Inconsistency
A standard response is a key to achieving consistency and clarity of the message and solution provided to the customers. Letting support reps have different versions of solutions or brand messages would literally put an organization in jeopardy. There are instances of support reps whose wrong guidance and messaging brought an organization to suffer from lawsuits claimed against them.
It is vital to avoid misunderstanding or mixed messaging. The clarity in your knowledge base will reflect in the consistency of your support reps' solutions. A coordinated response is crucial to avoid a negative impact on customer satisfaction. It also ensures that the information provided is always correct.
Standardizing the support responses throughout the organization is important. So, not just for the support reps but this must be followed by all departments of an organization.
Bonus Insight: Role of AI in transforming your knowledge base
Artificial Intelligence(AI) has revolutionized the customer service industry. So, when we create a customer service knowledge base powered by a virtual assistant, it makes support rep's life even better.
A combination of artificial intelligence and knowledge base software can be a game-changer for your call centers. It helps to improve customer experience and boosts agents' productivity.
How?
Better response rate: A well-trained chatbot can answer a regular query faster than a human. Considering that the humans document the information in the best possible way for the chatbot to find and provide a solution.
Real-time knowledge base recommendations by AI: Ensuring that your knowledge base is descriptive and well-curated is very important. Not just for the support reps to navigate and find solutions. Also for the bot to find accurate suggestions for support reps to respond to customer queries.
According to Freshdesk, in their report from 2019 about customer happiness benchmark, it was evident that using bot improves the level of service. Companies with bots were 6 hours faster in first responses than the companies without bots. As depicted below:


Conclusion
Creating a knowledge base will help you take your customer service to the next level instead of hiring support reps. Numerous positives to take a decision; starting from saving cost on investment in support executives to increased customer satisfaction.
It will help the call centers focus on educating customers instead of dwelling their time in reacting to the support tickets. A customer service knowledge base can prove to be hugely positive for an organization.
WORDS THAT MAKE SENSE!
Read The Most Well Researched & Insightful Articles From CallHippo Team