Date: September 18, 2023
Thanks to modern technology and communication networks, calling Singapore from the US has never been easier. However, many Singaporeans remain hesitant to attend international calls. According to recent surveys, 73% of respondents are doubtful about picking up a call from an anonymous international number.
This is unfortunate, as Singapore has become an important business and cultural hub with strong ties to the West. The city-state is a global financial center, regional headquarters for many multinational companies, and home to a diverse, English-speaking population.


For most Americans, the biggest barriers are psychological – the fear of expensive charges, confusion over time zones, and uncertainty about who might be on the other end of the line. But with some preparation, calling Singapore can be as easy as calling across the street.
In this guide, we will provide a step-by-step guide on how to call Singapore from the US, Singapore area codes, which tool to use when calling Singapore from the US, and the best times to call based on the time difference.
Let's understand it in detail.
Step-by-Step Guide to Call to Singapore From the US
As mentioned above, the process isn't complicated. All you have to do is follow these steps.
Step 1: The Exit Code
Start by dialing 011, the international access code for the United States. This code indicates that your call will be directed outside of the US.
Step 2: Singapore's Country Code
You'll need to enter the Singapore code you're placing the call. In this case, it's Singapore. The country code for Singapore is 65.
Step 3: The Area Code
Next, dial the region code for the area you want to reach within Singapore. There are only nine area codes in Singapore. For example, suppose you're calling a normal residential number in Sembawang. Then, this is what your dial screen should look like:
011 – 65 – 675
Step 4: The Recipient's Number
Finally, enter the local number of the person you want to reach. It could be a landline or mobile phone number. Landline numbers in Singapore are 7 digits long, whereas a mobile number is 9-10 digits.
If the recipient of your call has the local number 1234567, your screen should look like this:
011 – 65 – 675 – 1234567
Singapore Area Codes
Here are the nine area codes of Singapore to make it easier for you to reach people in the country.
| | |
| --- | --- |
| Region | Area Code |
| Ang Mo Kio | 645 |
| Ayer Rajah | 676 |
| Bedok | 644 |
| City | 653 |
| Geylang | 673 |
| Jurong West – Tampines | 678 |
| North | 635 |
| Sembawang | 675 |
| Tampines | 677 |
Which Tool to Use When Calling Singapore From the US?
In 2019, around 186,000 Singaporeans traveled to the United States. And suppose you're amongst the travelers who visit the US frequently or have a business in Singapore. In that case, you'll want to know how to call Singapore or make an international call cost-effectively without calling cards.
People who rarely call Singapore or who want to make a few international calls (i.e., travelers) can use free voice or video calls using internet service to reach their friends and family. It could be via WhatsApp, Google Voice, or Skype.
However, if you're running a business and want to make hundreds (or thousands) of international calls daily, you cannot rely on these free calling apps.
That's where a virtual phone system can help. A virtual phone system allows you to purchase Singapore toll-free numbers even if you're in the US, enabling your team in the United States to call your customers in Singapore at local rates.
You will save money and your overall call costs will be reduced no matter which area you call in Singapore. But, more importantly, you can get area-specific virtual phone numbers! These are already programmed with the specific region code for the different regions in Singapore.
So, whether you call potential customers or clients in Ayer Rajah or Geylang, they will see the local code and be more open to receiving your call than they would if they see an unknown foreign number.
Use a VoIP provider, such as CallHippo, or RingCentral, to make international calls. You can also get toll-free numbers for your business, allowing customers to contact your company for free. These services are much more reliable than a calling card.
We wouldn't want to boast, but we can guarantee that getting the VoIP version of Singapore virtual phone numbers will boost your US business flexibility and productivity! It's 2023, and your business deserves a communication solution that makes customer communication seamless and effortless.
You May Also Read : 11 Best Free International Calling Apps in 2023
When to Call Singapore From the US?
When calling Singapore from the US, you should know the time gap between the two nations. To help you find the best time to dial, here are some tips:
1. Time Difference between US and Singapore
Singapore is located in Southeast Asia and is 12 hours ahead of US Pacific Time. This means that when it's 9 am in New York City, it's 9 pm in Singapore. It's important to keep this time difference in mind when planning your call.
2. Consider Business Hours
If you're calling for business purposes, it's advisable to call during regular business hours. Most businesses in Singapore operate from 9:00 AM to 6:00 PM, Monday to Friday. To ensure reaching someone during their working hours, you may want to call between 9:00 PM and 1:00 AM EST the previous day. Singapore follows a Monday-to-Friday workweek.
If you need to make business-related calls, avoiding calling during the weekends is preferable unless you know the person you're trying to reach is available or has provided alternate contact information.
3. Use Time Zone Converters

There are several websites and mobile applications available that allow you to input your location as well as the location of the person you wish to speak with.
These tools will then display the current time in both locations. Utilizing this resource can be extremely useful in making your call at an appropriate time. You can communicate with someone in Singapore without disrupting their daily routine or waking them up during odd hours.
4. Plan Your Call in Advance
It's best to plan your call and consider the time difference To avoid calling at inconvenient times. If you need to make a business call, check the local time in Singapore and schedule the call during their business hours.
5. Be Mindful of Holidays
Another important consideration is to remember any holidays or special events in Singapore. These may alter the working hours and influence the accessibility of the person you want to contact. It's a good idea to check the Singapore calendar and plan your call accordingly.
You May Also Read : How To Make International Call To USA
Wrapping Up
For making international calls from the US to Singapore, you should follow simple steps, such as entering the country code, area code, and phone number. Moreover, an affordable phone system is crucial for conducting international calls effectively.
A recognized local number improves your chances of receiving responses and adds professionalism during business interactions. Here comes CallHippo's solution – Callhippo's virtual number allows you to obtain a local phone number regardless of location. So, whether you're a business looking to expand in Singapore, or an individual wanting to connect with loved ones, CallHippo's virtual number could be the perfect solution.
So, don't let the fear of international calling hold you back. Embrace the opportunity to connect with the world.
Check out CallHippo's virtual numbers and start dialing today.
After all, it only takes one call to start a great journey.
FAQ
Are international calling rates to Singapore expensive?
The cost may differ based on your phone plan and provider for calling Singapore from the USA. For exact rates, it is advisable to contact your provider. Generally, international calls can be expensive, so alternative options such as internet-based calling services like CallHippo are worth considering for lower costs.
How do I dial a landline number in Singapore from the United States?
To dial a landline number in Singapore from the United States, you must dial the international access code (011), Singapore's country code (65), the local area code, and the landline number. For example, if the Bedok landline number is 12345678, you would dial 011-65-644-12345678.
How do I dial a mobile phone number in Singapore from the United States?
You would follow a similar dialing pattern to dial a mobile phone number in Singapore from the United States. Here's how to dial Singapore from the US –
Begin with the international access code (011), then Singapore's country code (65), the area code, and finally, the mobile phone number. For example, if the Tampines mobile number is 91234567, you would dial 011-65-677-91234567.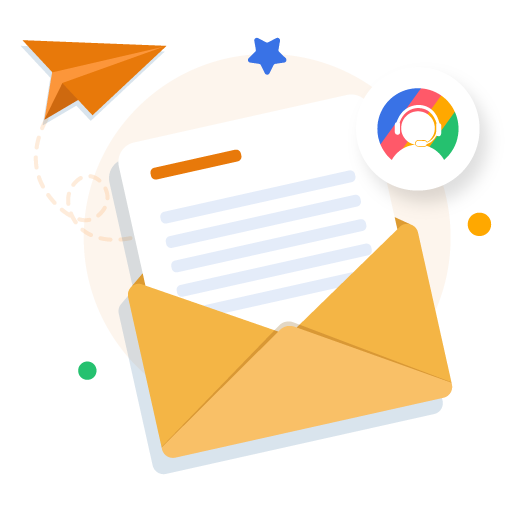 Let's Stay in Touch
Subscribe to our newsletter & never miss our latest news and promotions.

+21K people have already subscribed