Reading Time:
6
Minutes
Published :
March 14, 2018
Cloud Telephony adoption has absolutely skyrocketed in recent times and investing in an intelligent virtual phone system is the smartest move for your business! In fact, experts predict that a whopping one billion users will seamlessly adopt a virtual phone number by the end of 2018, which is a clear indication of the massive popularity of virtual telephony.
There is no doubt that cloud telephony is becoming the backbone of the multi-faceted business telecom industry! The growth of online virtual numbers has accelerated due to a number of reasons. An intelligent virtual phone system is a cost-effective way to optimize your business communication for the highest levels of productivity and efficiency. It makes sure your team members remain completely connected and accessible on the move. An online virtual number also guarantees that you never have to worry about missing out on important business calls, as your messages can reach you instantly if you have a phone, computer or tablet connected to the internet. Business organizations can save huge amounts by getting an online VoIP number, as the cheaper calling rates make it super economical in the long run – hence there is no need to worry about making long business calls anymore!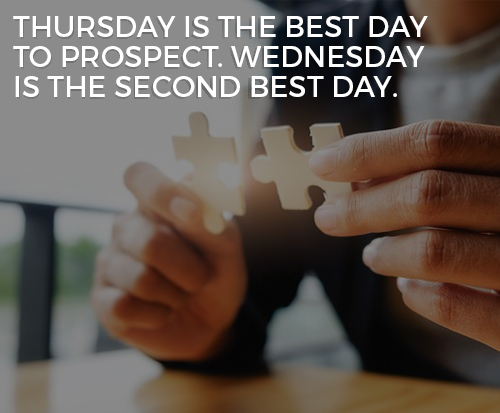 Getting a VoIP number for your business can dramatically transform your bottom line results and lead to a huge escalation in profits! Online virtual phone numbers come packed with innovative features that are super handy and user-friendly for modern business organizations. Here are some useful small features of virtual telephony that can revolutionize your business communication and bring about a massive positive difference in your organization:
SMS in E-mail

–

Instant messages are the lifeline of effective business models as they can communicate crucial business messages across vast geographical distances in a matter of seconds.

One of the most advantageous features of online virtual numbers is that instant messages (SMS) can be accessed through your mail – thereby making sure that you receive important business messages immediately. It is very helpful, flexible and simple, as there is a complete record and history of all SMS messages in your mail inbox, and you do not need to check for your messages continuously.

So there is no excessive dependency on your mobile phone, as getting an online virtual number will surely solve all your problems and make sure you can gain access to your instant messages through your mail – making it highly useful and structured for your team members!

Call Forwarding to Multiple Numbers

–

An online virtual number can actually prove to be a real boon for corporate communication of any business firm!

Cloud telephony makes it possible to streamline your business communication by the novel facility of call forwarding to multiple numbers. This unique facility facilitates that official business calls can be transferred to your personal or home number – so that you do not lose out on important client communication.  It is the best way to make sure you receive your business calls all the time, as various talk routes give your online virtual number the ability to forward calls to multiple numbers that can either be mobile phone numbers or landline telephone systems. Call forwarding can also be scheduled for a particular time, thereby enhancing flexibility and availability for your organization. Call forwarding is very useful for teams that are scattered geographically over the world or that have to go to sales fields' location a lot – keeping them unified and accessible round the clock. It is the best way to make sure that you don't lose out on vital business calls if you are not at your office location and keeps your team members connected all the time, round the clock!

Open hours

– The advent of technology has now made it possible for you to ensure that important business communication on your online virtual number is not missed by giving the facility of setting open hours on your intelligent phone system! You can set the open hours of your telephone lines according to the office timings, and after-hours call routing can make sure that your essential calls are transferred to another number. Open hours makes sure that you can establish contact with your precious clients and customers at any time of the day, and they feel valued that the telephone lines are always open for them to leave their queries or complaints. So invest in a VoIP phone number to boost your customer relationship management and forge everlasting long-term bonds with your client base!

On-call notes

–

There is a lot happening on business calls and it is definitely not possible to jot it all down quickly during the call for further reference. This often causes managers to lose on imperative business messages which may lead to wrong business decisions in the future. On-call notes is an innovative feature in intelligent phone systems that make it possible for automated note-plotting through your online virtual number – you get a recorded or transcripted version of your business communication, making it super easy for you to access and analyze. So you don't have to miss out on any important transaction or deal, due to not taking any physical notes as you can activate the on-call notes facility on your online virtual number. It is surely immensely helpful as there is a complete record of all call data, thereby making sure you have all important information at hand and can take the correct decisions for your organizational interest!

3 Digit Editable Extension

–

A VoIP number is the best way to facilitate smooth communication in your organization and one amazing feature that can restructure communication processes in online virtual numbers is the ability to allot team members/ departments separate 3 digit extension numbers. It is sometimes very difficult for telephone receptionists to connect to a particular department or team member when they do not possess an individual extension number. Extension numbers make sure that all team members, support staff representatives, and service departments can be easily contacted through the click of a button. The extension numbers can be edited or modified at any time if there is an organizational requirement, thus making the process very flexible and well-organized. Your clients and customers can be guided to the requisite extension number so as to communicate with a team member and get the required assistance –keeping your organization high on user-friendliness and approachability!

Chrome & App Notifications

–

Are you tired of missing out on important business communication due to failed reminders or alerts? Having a virtual phone number is a sure shot way to simplify your communication processes and always getting instant chrome and app alerts/notifications on your online virtual number. Your VoIP number can give you instant important reminders or application notifications to make sure that your work continues in an uninterrupted and productive manner. Chrome and app notifications will make sure that you don't forget business meetings and appointments, and keep your tasks running as per schedule. It can also make sure that team members get joint or group reminders to keep all members of the organization updated about the current state of affairs. It is a great way to boost up overall performance levels in the organization and keeping your projects moving according to projected timelines – thereby escalating output levels to an all-time high!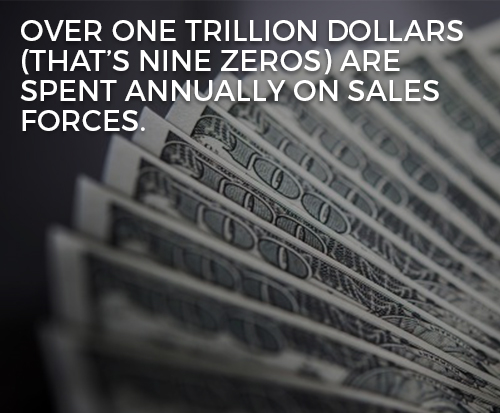 It is the era of cloud telephony and it's high time to jump on the bandwagon by investing in a VoIP number for your organization! Intelligent phone systems are the future of communication and business firms across the globe are accruing huge benefits by getting a virtual phone number. Traditional phone systems are slowly being discarded as cloud telephony can be suitably adopted by any kind of business house – small, medium or big. Virtual phone numbers help to create a trust and instant rapport with your customer base, as they realize that they can smoothly communicate with your support representatives and hence the company is reliable and customer oriented.
Investing in an online virtual number is a confusing decision for any company, so make sure that you conduct solid research to choose a reliable service provider. CallHippo is surely a leading service provider across the globe for virtual phone numbers and has a number of original features that can enhance any organization's success parameters! It is also possible to customize your VoIP number according to the specific requirements of your organization, thereby making sure you setup a communication system just right for your company's needs.
The year 2018 has definitely been a milestone for the VoIP industry as this state-of-the-art technology has now become a widely used phenomenon in all companies for unified communication. So make sure your calls have apex voice quality, are cost-effective and seamless by getting an online virtual number right now!