Home » Interactive Voice Response IVR System
Best IVR System For Call Centers
Empower your customer support team with CallHippo's bespoke IVR (Interactive Voice Response) System. Sign up today to help your customers achieve desired solutions to all their queries and issues in a timely and systematic manner.
Get Call Center IVR Solutions
Awards and Reviews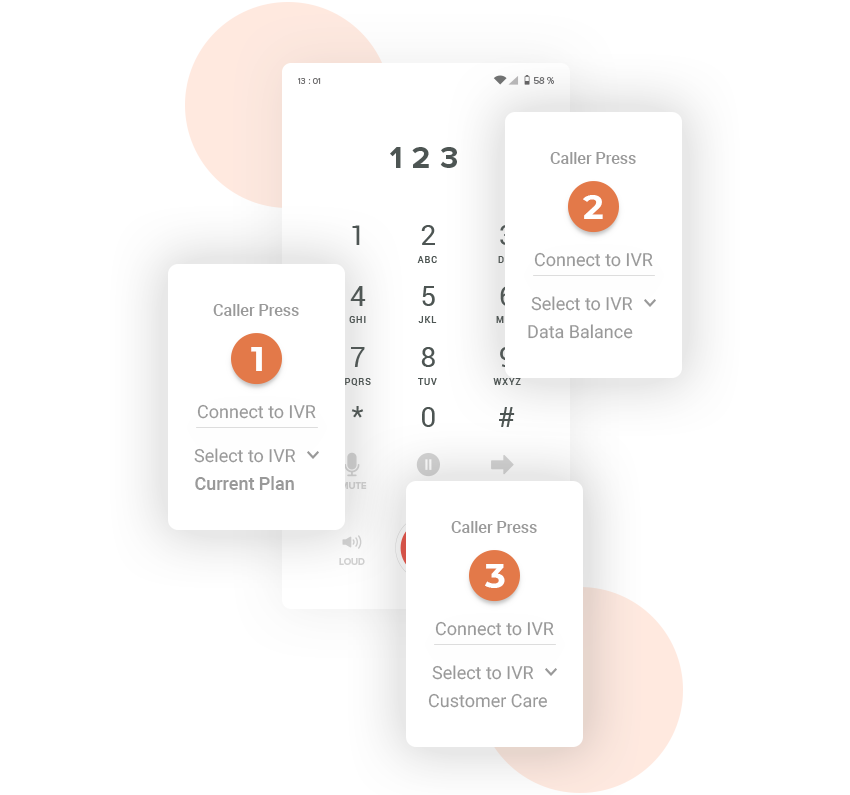 What is an IVR System?
Without involving ourselves into any technical definitions, Interactive Voice Response a.k.a. IVR simply means – help customers reaching to the right help.
We all have experienced an IVR system when we contact our network service provider like:
1
To Know Your Current Plan
2
To Know Your Data Balance
3
To Talk To Our Customer Care Executive
An IVR is a prerecorded voice system which will help customers to reach to the right person or right department.
Automate your Caller journey to deliver delight
Schedule a free product consultation call
What is Multi-level IVR System?
Multi-level IVR system is simply, IVR in IVR. When your queries are concentrated, companies assign a specific person or group to handle that issue. Let's take a simple example of an ecommerce purchase. Suppose, you have bought a pair of jeans from an ecommerce store. Now, you want to track that product. You will call the customer care number, and IVR will be live:
We all have experienced an IVR system when we contact our network service provider like
1
To know your account details
2
To know your purchase details
4
To talk to our customer care executive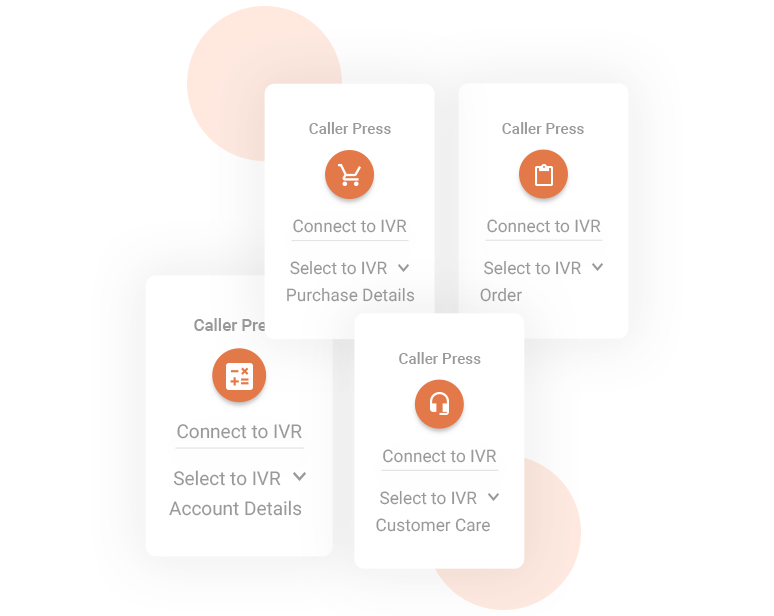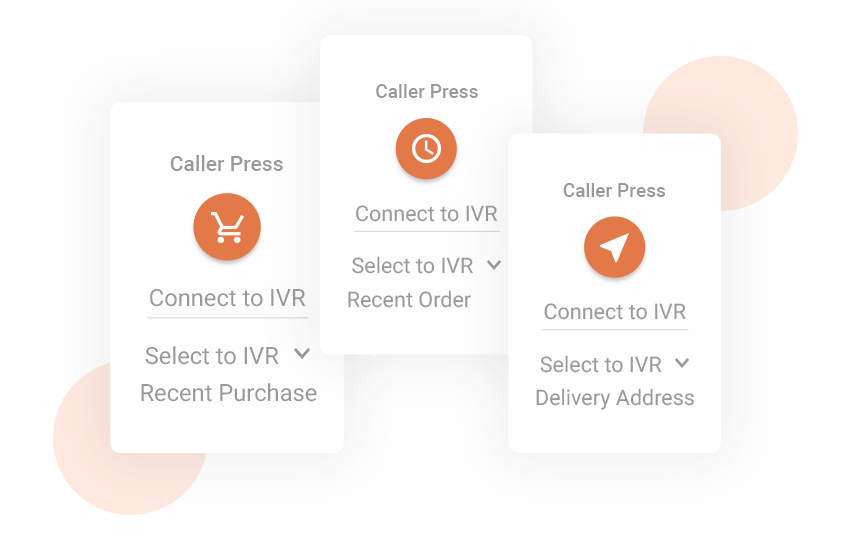 As you want to track your order, you will hit 2. Now, another IVR will be played, and this IVR will lead you to more focused solution.
1
To know Your recent purchase
2
To track your recent order
3
To change delivery address
Of course, you will press 2. So, multi level IVR system is designed to drive customers to a specific person who is assigned to solve that particular problem.
Automate pre and post telephony tasks with CallHippo's 100+ app integrations
Frequently Asked Questions
What are the things to keep in mind while setting up an IVR System?
Here are the things to keep in mind before setting up an IVR:
Make sure to have limited and concentrated list of options.
Set up your options based on the priority of the customers.
The options should sound clear without any glitches.
Use language option if you reside in a country where multiple languages are spoken.
Give customers "expected wait time".
What is an IVR?
IVR is a technology where a recorded voice is used to note customer responses, and take relative actions. An IVR is generally used in customer support where it helps customers to reach to the right person.
What is an inbound IVR?
An Inbound IVR means the system deals with only incoming calls. Usually, businesses use it for customer support where people can dial on toll free number and get relevant help.