Date: June 12, 2023
Online communication has become a popular instant way for companies, students, and people in general. The advantages of web based communication for commercial and personal purposes are numerous, and statistics are proof!
The global web real time communication market size is expected to grow at a CAGR of 43.4% from 2020 to 2027.
Online communication systems use a seamless fusion of audio-video conferencing tools and computer technology to connect people in real time, regardless of location, time zone variations, and other factors.
Online communications have quickly become a part of our lives. All you need is a seamless internet connection.
Digital conferencing is one of the best online technologies to connect with anyone sitting at home. From WhatsApp and Telegram to emails and other business communication tools, we use numerous apps to communicate with friends and colleagues. 
Internet communication has several advantages over a traditional phone conferencing system. For this reason, online conferencing services are becoming increasingly popular everywhere.
8 Advantages Of Online Communication
If you want to know why is online communication important, let me tell you, it is one of the most cost-effective options available. Irrespective of where your friend or colleague is, you can connect with them within seconds at a low cost (or even for free). 
That said, let's dive deeper into the most crucial benefits of online communication. 
1. Cost-Effectiveness
One of the biggest benefits of digital communication is that it is cost-effective and has a wider reach than physical communication. You cannot deny that traveling to different physical locations to meet a loved one is far more expensive than a high-quality sound call on WhatsApp. Even traditional calling (via telecom services) costs you hundreds of dollars for international calls (depending on how long you talk).
Multiple real time communication tools have changed the dynamics of online communication. You can use written communication apps if you don't feel like having a virtual meeting.
But, for business professionals, online communication has been of great help. They don't have to spend money on a physical conference. For example, apps like Skype, Viber, and Facebook messenger have introduced free video calling, reducing communication costs and improving customer loyalty.
2. Efficient Group Video Calls
Talking to your friends simultaneously has never been easier. With online communication tools, you can talk to as many as eight people via video calls on various applications.

You can even host free web conference calls to connect with clients or colleagues and discuss work with stable internet access. For instance, most companies use Google Meet for web conferences that allow as many as 100 participants.
3. Flexibility
With working internet connection everywhere, even in public spaces, for free, connecting with people in any part of the world is easy. With a single Wi-Fi button on your phone, you can connect with your friends and loved ones within nanoseconds. Even businesses can schedule virtual meetings with their clients and close deals faster.
4. Increased Efficiency

Online communication makes work easier and better. There's no need for time-consuming physical meetings! Employees can share files and documents instantly over email to do their jobs more efficiently. Moreover, it helps increase productivity as these things are shared almost instantly.
Besides, internet communication supports remote work, enabling employees worldwide to collaborate and communicate.
5. Better Connectivity
This is an intriguing benefit of online communication that continues to flourish daily. Traditionally, people would wait to see their remotely located loved ones for years, but now it is easy to get a glimpse of their friends within seconds. With video calls to your loved ones, you can talk to them face-to-face, irrespective of their geographical locations.
Is that it? Of course not! There are various other advantages of online communication. Let's take a look at some bonus advantages of online communication.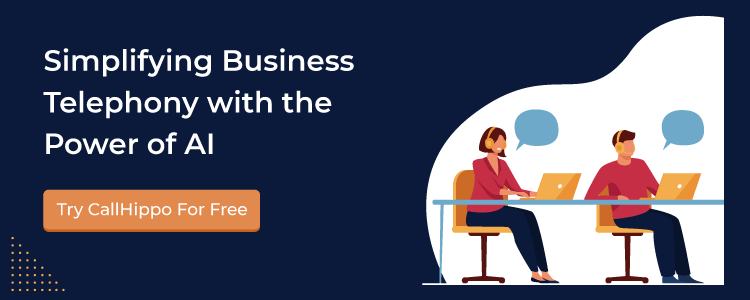 Looking For More? – Here We Have Found 3 More
6- Easy Accessibility
One of the advantages of internet communication is that it is easily accessible to users. The benefit of using an online video conference tool is that it is accessible on any device. Any device that supports an internet connection can be used to conduct an online conference call, including a computer, tablet, or smartphone.
With each passing day, we see rapid technological development, making conducting web conferences from any gadget or platform much simpler. Education, businesses, and shopping have become much easier with accessible online devices. Moreover, easy accessibility to online learning materials is among the multiple benefits of online communication in education.
7- Seamless Experience
Having a smooth, seamless experience is one of the interesting advantages of online communication systems. With a digital communication tactic, you can increase client loyalty. Automation, chatbots, or AI provide clients with the desired convenience by eliminating the need for an agent.

Web design and development agencies like Alpha Efficiency play a crucial role in creating and optimizing these online communication systems, ensuring that businesses can provide their clients with a user-friendly interface and a visually appealing website.
8- Long-Term Competitive Advantages
Online communication users have various choices for gaining a competitive edge. When coworkers or business partners communicate virtually, they can exchange ideas more quickly, leading to more informed decisions that reduce the time and cost needed to market new services and goods.
With online communication tools, business owners can use full-motion video effects to create more meaningful and intimate connections with their customers.
With effective technical support, the tools help companies develop a level of loyalty that goes far beyond what is possible with a traditional phone conferencing system.
Giving modern clients seamless interactions can increase their engagement and delight since they anticipate seamless experiences.
Final Words
Organizations can no longer choose to ignore digital communications. Instant communication channels increase in our personal lives, and digital technology transcends all our daily contacts so that businesses will follow suit. Online communication is undoubtedly the way of the future, and organizations worldwide are embracing them.
You must evaluate the pros and cons of online communication against your goals and whether you are willing to sacrifice anything valuable to use this technology.
Frequently Asked Questions
What are the benefits of online communication in education?
Some benefits of online communication in education are:
Personalized learning

Time management skills

Reduced costs

Improved collaboration

Enhanced flexibility
What are the benefits of digital communication in the workplace?
Some benefits of digital communication in the workplace are:
Improved productivity

Real-time communication

Improved training facilities

Better engagement
WORDS THAT MAKE SENSE!
Read The Most Well Researched & Insightful Articles From CallHippo Team