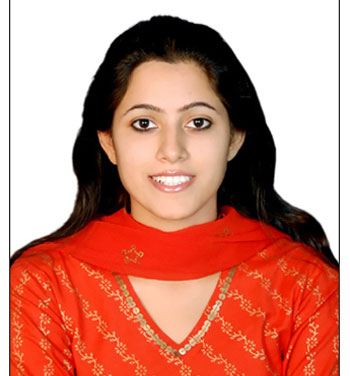 Date: April 20, 2022
"People are more productive working from home than people would have expected." Mark Zuckerberg, CEO of Facebook.
Telecommuting is the new future of business. COVID-19 had changed the way the modern workplace functions.
No longer do employees go through the regular 9 – 5 grind. Flexibility is the new trend – companies want productive employees whether they work from home, in a coffee shop, or a coworking space.
The potential for remote work is tremendous. Did you know that 55% of global businesses offer some capacity for telecommuting?
Undoubtedly, the scope of telecommuting is increasing day by day. Adopting work-from-home policies has saved US employers over $30 billion a day during office closures during the Coronavirus pandemic.
So are you thinking about switching to remote working and understanding telecommuting technology? Read on to know how this trend can impact your workplace and bring positive results!
What Is Telecommuting?
A recent concept, telecommuting, is a work arrangement that does not require an employee to commute to the traditional workplace. It empowers employees to deliver work assignments remotely, and companies use Internet-based technology to share information and communicate with each other.
Telecommuting technology enables employees to work outside the traditional brick-and-mortar organization. There is no requirement to invest in office space, and it leads to significantly lower operating costs.
 The best part is that productivity does not suffer, as 77% of telecommuters report being more productive. A win-win situation for both the organization and employee, indeed!
How Telecommuting Works?
Telecommuting is smart and flexible as it enables modern organizations to collaborate on work assignments without any employees being physically present. It is the new 'normal' – we can be certain that remote work is here to stay!
With the advent of technology, many sophisticated tools make it easier for companies to implement telecommuting and accrue its maximum benefits. Let's check out how telecommuting technology works in the current scenario:
1. Mobile Workspace. 
With Wi-fi omnipresent nowadays, it becomes easy for organizations to create a mobile workspace. Since 59% of professionals use at least three devices at work, they can easily connect to a wi-fi connection and work on business projects from any corner of the world.
With the culture of mobile workplaces, employees can pace work at their speed and work from home or any geographical location. Many telecommuters also invest in taking a cubicle in coworking spaces as they get access to a work desk, computers, and meeting rooms.
2. Virtual Project Management Platforms
With virtual project management platforms, managers can keep deliverables on track and increase team collaboration. 
Project management software is the latest trend in the business ecosystem. Since project management tools save the average employee 498 hours every year, it is a good investment for virtual teams.
There are multiple cloud-based project management software that remote teams can use to enhance business communication and boost productivity of your employees. Some popular examples include Trello, Asana, and Basecamp. These cloud-based platforms ensure that all team members have access to documents, files, and project resources anytime, anywhere.
3. Multiple Communication Channels
A virtual work environment makes it necessary for companies to invest in multiple communication channels to check in with each other and keep connected. Not only is this more cost-effective than business travel, but virtual communication platforms also lead to tremendous efficiency.
There are a host of diversified tools such as CallHippo's business phone systems that allow remote team members to communicate and make and receive economic calls and also brainstorm through face-to-face video conferencing. Applications such as Slack, Monday.com, and Bitrix24 enable virtual employees to create channels for work projects and share information seamlessly without any delays or encumbrances. 
Benefits Of Telecommuting
Did you know that a whopping 99% of remote workers revealed in a recent survey that they would wish to continue with this mode of work in the future?
This proves that telecommuting is working well for modern businesses. Here are some reasons you should consider adopting remote work arrangements for your organization:
1. Save Money
With office work desks remaining vacant for 50-60% of the time, telecommuting is a great option for organizations to help them save on maintaining a physical work infrastructure.
With remote working arrangements, organizations can downsize their office space to a minimum and reduce office supplies and equipment. It can bring down routine operational expenses and lead to a significant increase in overall business revenues.
2. Boost Employee Productivity
One of the biggest myths about telecommuting is that it leads to a dip in productivity. Recent research shows that 85% of businesses reported higher employee output after making the switch to telework.
Telecommuting allows employees to set up a personalized work environment to perform according to their schedule and deliver better results. The best part about remote work is that it eliminates the time taken to commute to the workplace; hence employees can utilize that time gainfully. 
3. Help Capture The Best Global Talent
When organizations function from physical work environments, they need to hire the best talent from a specific geographical region or hire people willing to relocate. However, with virtual job opportunities, companies remove this constraint and can attract the best global talent to apply for vacant positions.
Remote jobs are a norm in most countries now. 80% of the US workforce would turn down a job offer if it does not have flexible work options. Telecommuters also report higher job satisfaction than average employees; hence organizations can expect a jump in retention by providing flexible job arrangements.
Closing Thoughts
If you are looking to surge ahead of industry rivals, make sure to leverage the power of remote work. With 73% of all teams having remote workers in the next decade, we can expect a paradigm shift towards telecommuting shortly.
Employees are displaying strong preferences for flexible job arrangements. The rise in cloud-based technological platforms makes it easy for this to work out in the long run. 
Create a virtual work environment and offer your workforce telecommuting options to enjoy better operational efficiency now. Let us know how telecommuting worked for you – share your thoughts in the comments section below.