Reading Time:
11
Minutes
Published :
November 3, 2021
The United States is one of the biggest and most developed countries in the world. And a lot of people reside here. The US also provides a workplace to several people from other countries and even has a high number of tourists as well.
As the country is experiencing a real economic boom, there are plenty of great opportunities along with challenges in this business hotspot, however, one thing is for sure – it is the ideal market to diversify your small business or new venture.
Setting a virtual office in the USA is a benchmark that many upcoming organizations still strive to achieve. However, with the advent of technology and continuous advancements, it is becoming increasingly easier to reach out to the US audience without having a physical office in the country.
As soon as the mention of 'Virtual Office' comes up, many questions might pop up in your mind such as what is a virtual office, how to set up a virtual office, how to get a US virtual business address, and so on.
In this blog, we'll be taking you through the depths of virtual offices and answering all your questions.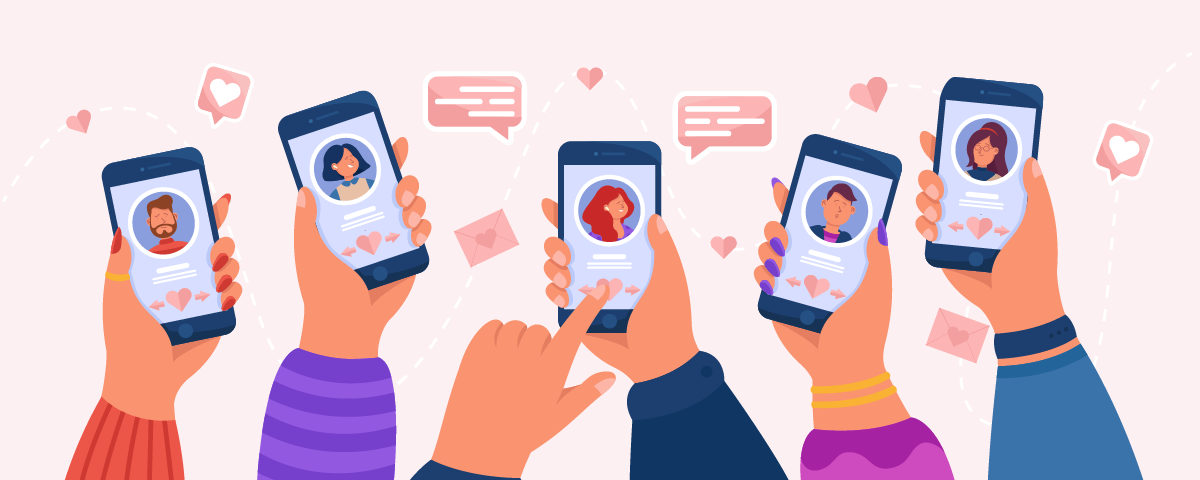 What is 'Virtual Office'?
Before moving forwards, it's important to have a clear comprehension of the basics. So, let's begin with understanding what is a virtual office. A virtual office is a service that provides you with all the benefits of an office without being tied down to a traditional office space. A virtual office is a cyberspace work environment where a business is mainly done through web-based communication and computing technologies. Company owners and employees work from remote locations, use personal devices laptops, computers, and mobiles and stay connected through the internet.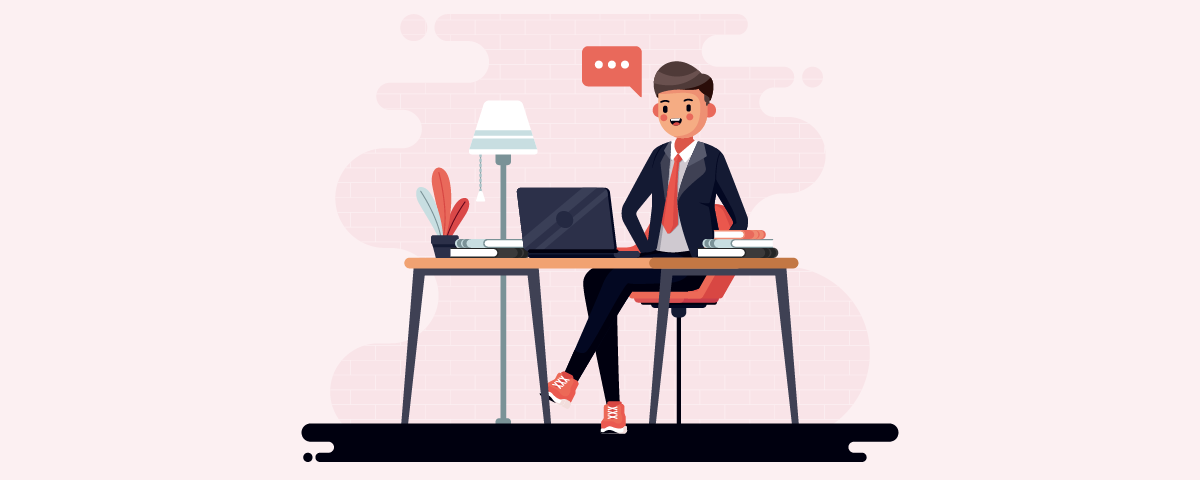 Benefits of Setting up a Virtual Office:
Here's a quick overview of the benefits of virtual work space:
Save commute time

Increases employee productivity

Opportunity to work with global talent

Save money on technology

Work from anywhere

Easy expansion

Focus on business growth & development rather than office maintenance
How To Set Up A Virtual Work Space In The USA In A Budget?
1. Virtual Address:
What is a Virtual Address?
A virtual address is an address that you own in a particular country to make a business presence to serve and gain the trust of your local customers of that particular country.
It enables telecommuters, entrepreneurs, and small businesses to take their businesses to the next level without the need for dedicated office space. It gives ease to make a business presence to potential business partners or customers in a particular country. Therefore, it's important to keep this in mind before deciding on the best virtual business address for your company.
How does it work?
If you do a simple Google search with "340 S LEMON AVE, WALNUT, CA" you will find multiple companies listed under the same address. All these companies are sharing the same virtual address. The PO box numbers will, however, be different from each other. Here is what the search looks like in this case: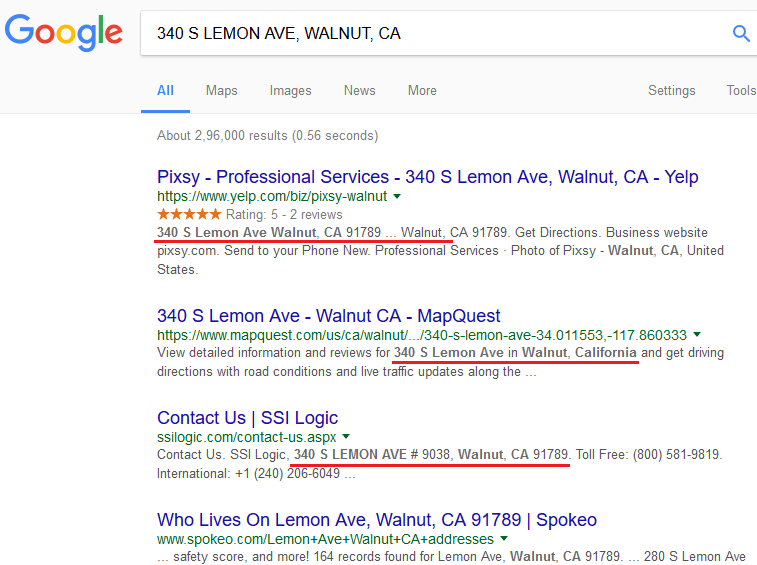 There are many portals available online like virtualpostmail and Regus, which offer virtual addresses in the USA and other countries.
What do they offer?
Whenever you get a snail mail in your PO Box, such services will scan the envelope, and send it to your email address. You can choose to get the scan of the inside document over email or get the hard copy via courier. There might be additional charges for any of the above two actions.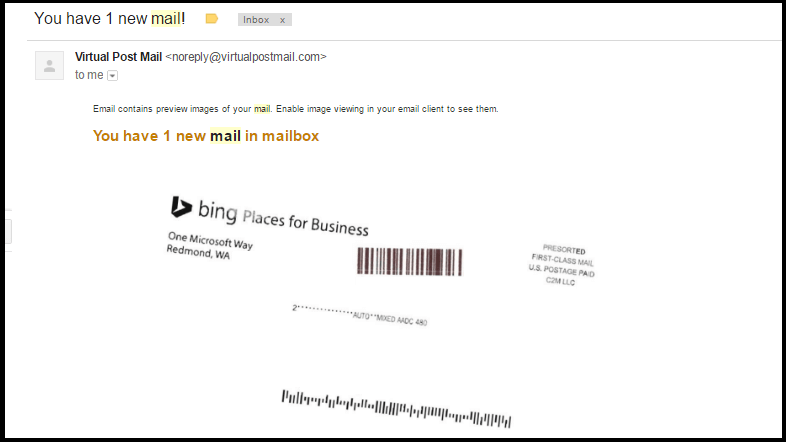 These companies also provide other services such as;
A receptionist to handle your calls

Access to offices, meeting rooms, and workspace when you need face-to-face time with your clients or partners depending upon your package.
2. Virtual Phone Number:
How to get a virtual phone number?
To stay connected with your customers around the world you need phone numbers that can give you conversation efficiency. A cloud telephony system such as Aircall, CallHippo, and TalkDesk can provide you with virtual phone numbers. You can get the phone number of multiple countries from such a platform.
For example- Sitting in your own country, you can buy a US/UK/any other country phone number. You can make calls through this number via the web/ mobile app of Aircall/ CallHippo/ Talkdesk. The person you are making the calls to will see the number you have purchased and can receive it on his mobile or landline ( i.e. US/UK/Any other country)
Other key benefits of a cloud telephony system are:
Real-time call recordings and analysis

Web browser call facility

Efficient working hours

Team collaboration

Call forwarding, tracking, and queuing

Voice mail greetings

IVRs

Virtual contact list
( Source: giphy )
3. Taxation:
Taxation rules vary with every country so, before you set up a virtual business office, you need to make sure you are clear with the rules and regulations of the country. However, rules to set up a business in the USA are comparatively liberal compared to other countries.
There are ample websites like Rocketlawyer and UpCounsel that will provide you with every legal advice to set up a virtual office in the USA.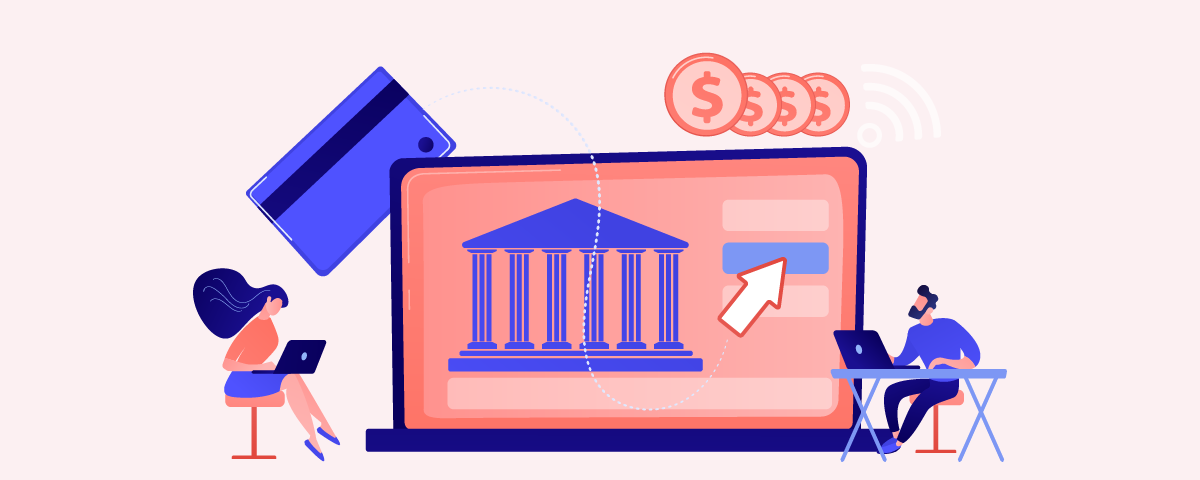 4. A Bank Account In the USA:
Opening a bank account in the USA might be difficult as you don't have your physical presence there. There are many roadblocks to opening up an account in the USA but that's where Stripe Atlas comes to your rescue. Stripe is a payment gateway that helps you open Silicon Valley Bank (SVB) Accounts without physical presence. Atlas helps you get your Tax ID from IRS and your Delaware C Corp. Incorporation Certificate. This account can be used for all your international transactions through the Stripe gateway. 
5. Virtual Assistant:
When you're busy setting up a virtual office in the US, it's understandable if you don't have enough time or bandwidth to manage the routine tasks. If you don't want to hire another full-time employee to help you with the day-to-day work, then a virtual assistant is your best bet. Many organizations offer professional virtual assistants at a very cost-effective model.
6. Getting a business domain name:
Even for the slightest of requirements, we're used to going to the browser and doing a quick search. So, when you're looking to set up a virtual business office, we'd suggest you get a good domain name relating to your website. This will greatly help in improving your ranking on search engines and bringing more traffic to your website.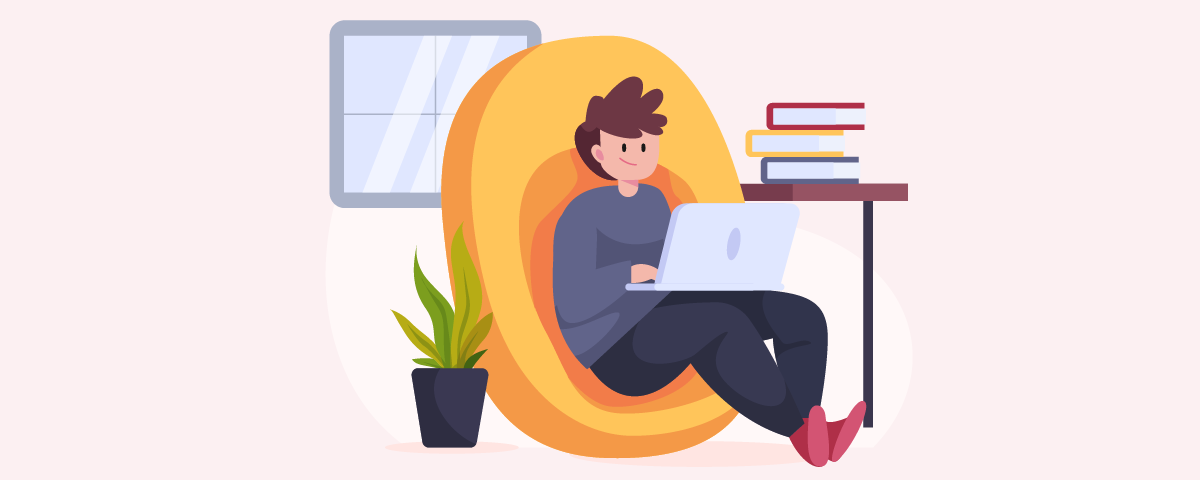 How To Get A US Phone Number?
When we've understood the fundamentals of virtual office USA, it's now time to move forward to the next important step. Getting a US phone number can be tricky at times as the country has various telephone network systems that can connect people in any part of America to people all over the world very easily.
So here is a small guide about what is a US phone number and what are the factors that you should keep in mind before dialing a number.
All standard American phone numbers have ten digits where the first three digits are the area code, which was earlier used to indicate the location of the phone in the country. Currently, with the popularity of mobile phones, there could be phones in an area with a different area code. 
While making a call from a phone with a different area code from that of the number being called, the area code of the number to be called needs to be used.
Most often people are given a local phone number that has 7 digits and one should not hesitate to ask for the area code. While making a call outside your phone's area, you're generally required to dial 1 followed by the area code, followed by the 7 digit US phone number. But now due to the accessibility of calling codes throughout the US, it has become easier to increase your business reach and target new customers effectively.
International calls are initiated by dialing 011, followed by the country code, the area code, and finally the seven-digit phone number.
It's important to note here that some of the US phone numbers are reserved for special use. Let's take a look at them:
911 is the standardized number for emergencies throughout the country. The emergency services include the fire brigade, police, and ambulances. 911 is a US toll-free phone number no matter where you call from.

411 is the general number used for telephone directory assistance. Nowadays, fees are universally charged for calling 411. Other providers provide it for free or at the most, you might have to listen to an advertisement.

"800" numbers including "888", "866", "855" are toll-free US phone numbers in the sense that they do not incur long-distance phone charges. Callers should, however, be aware that hotels and motels generally charge fees for calling "800" numbers. The telephone numbers of people dialing any

toll-free 800 number

are also easily available to the business that will be paying for the "800" number even if you have blocked your caller ID.

"900" numbers are generally charged by call or by the minute according to the wish of the company that has set up the "900" number. The companies are legally required to tell the customers about the rate of the call before the billing starts. It was originally established to provide informational services but has now largely degenerated to "adult" services. They often omit the disclosure of cost and the calls can turn out to be quite expensive.
( Source: giphy )
Note: Tips For Using Phone Number In Hotels Or Motels:
The hotels and motels often charge high fees for local, toll-free, and long-distance number calls. There should generally be a card that indicates your phone fees. If there is none, make sure to ask the reception once so that you don't have to pay exorbitantly high fees while checking out.
Mobile Phone Services In the USA:
Before setting up a virtual work space in the USA, it's critical to understand the ecosystem of mobile phone services in the country. The United States has a very good cell phone service in urban and suburban areas. The service is also commendable along stretches of popular highways. However, the service may be limited in some rural and remote areas. 
There are four national service providers in the United States. They are AT&T, T-Mobile, Nextel/ Sprint, and Verizon along with other regional service providers as well. 
There are also a large number of prepaid providers who buy network access from national or regional providers and sell them to the customers. A lot of people are buying prepaid phones. One thing that needs to be taken care of is the fact whether the prepaid number will work in different areas if you are buying it to use it while traveling through the country.
Important Thing About Incoming Calls On US Phone Number
One important aspect to remember regarding calls in the US is that there are no free incoming calls. All calls are chargeable irrespective of the fact whether it is incoming or outgoing. The rates for calling landlines and mobiles are also the same. However, some companies may put a limit on the number of calls that can be made to a landline.
Calling Cards Vs VoIP
Calling cards can be used to make international and long-distance calls at rates cheaper than that charged by hotels, cellular, and residential phone services. Calling cards can be commonly bought from mini-markets, liquor or drug stores, gas stations. They work in the same fashion no matter what the type. There is an access number generally listed on the card which needs to be dialed. After this, the PIN of the card needs to be inserted, and finally, the desired phone number to be dialed needs to be entered. But choosing VoIP over calling cards for your business can be fruitful as calling cards provide poor call quality and problems like voice latency and background noise. Also, the VoIP phone system offers extreme flexibility compared to traditional calling cards which work more or less like traditional or mobile phone services.
( Source: giphy )
Benefits of A Business Phone Number For USA-based Operations
You may be wondering why you need to make the shift from a traditional phone system to a virtual phone system. Well, it is no rocket science – research has shown that virtual phone number is used by over 36% of businesses in the United States today, and the pace of its adoption is rapidly increasing.
An online phone number can bring some transformational benefits to the modern work environment. If your organization deals in heavy volumes of call traffic, do not even think twice before giving the green signal for a virtual mobile number. Here are some compelling reasons to purchase a business phone number for your organization's US-based operations:
Engage Local Customers:
If your business has expanded in the US markets, you will surely need to gain credibility amongst the local audience. Virtual phone numbers lend a touch of authenticity to your venture and motivate the local customers to engage with your organization. It helps to build trust with US communities, and they openly endorse your business offerings as the lines of communication are transparent. Business phone numbers are a big asset for your organization in US markets and will escalate your profitability instantly.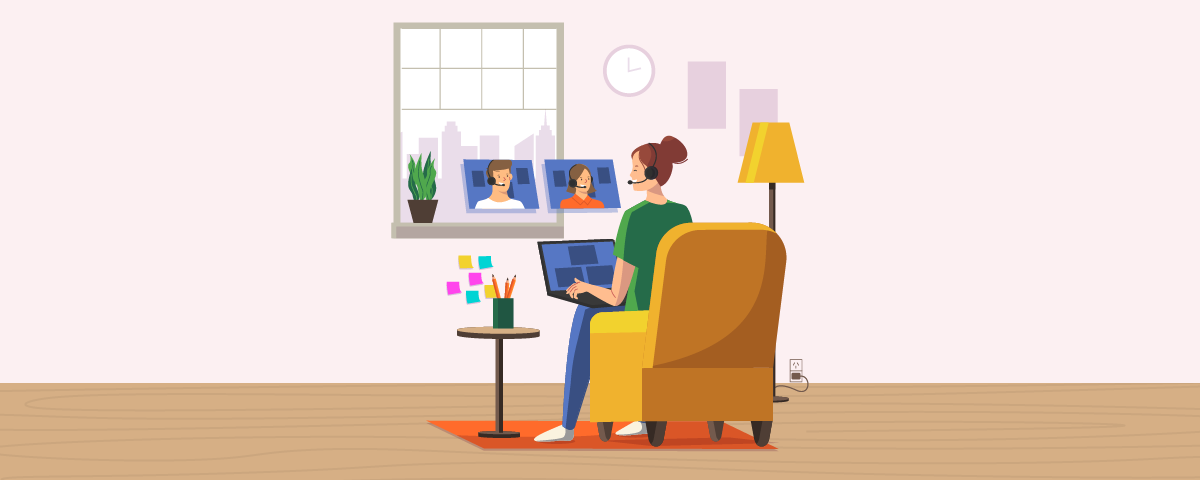 Personalize The Calling Experience:
In today's competitive corporate arena, if you do not personalize the calling experience for clients, you will surely get left behind! Virtual mobile numbers have several customization options, so you can play pre-recorded greeting messages for your customers to strike a rapport with them. Another amazing feature of a virtual phone number is that it allows users to play music or brand messages/information to callers while they are waiting to get connected to available team members. It is indeed the perfect tool to reinforce your organization's positive image in the minds of customers!
Enjoy Advanced Features:
Most virtual mobile phone numbers have a host of useful features that make them a popular choice for organizations that have reached the US business arena. Call forwarding makes sure that customer calls can be easily diverted to any other landline or mobile number (office or home) so that you do not miss essential communication. Recording conversations are also possible through business phone numbers, and this novel feature is very helpful in training support staff in solving customer problems effectively. Interactive voice response is also a time and energy-saving feature as it eliminates the need for a full-time receptionist as clients can direct themselves through an automated voice menu.
Boosts Accessibility:
Your local customers will not want to wait endlessly to get connected to your support staff, so make sure to invest in a virtual phone system. Irrespective of geographic region, it will allow your employees to receive client calls and solve their queries or issues immediately. Online phone numbers can bring about a dramatic revolution, and can go a long way in enhancing mobility!
Better Scalability:
There is no fixed plan in businesses – it is seen sometimes that organizations scale up in a massively fast and exponential way. In such cases, your communication system must scale up to match your corporate requirements. Business phone numbers are highly scalable, just make sure to invest in a reputed vendor that will provide you additional modules or upgrades whenever required. Virtual phone systems are super easy to install and need no complicated hardware or technical training. It is indeed an intelligent idea to invest in the best virtual phone numbers for your company to enhance its brand reputation in the United States playing field.
Better Business Image:
The United States is a competitive market as companies from over the world strive to make their mark. Your organization can gain from office phone numbers as they can give your business a more professional image and help customers develop a positive brand image.
Having Virtual phone numbers is very useful for businesses and can play customized greetings for clients, and make them listen to music while they wait on the line to get connected to a company representative. There is no doubt that virtual phone systems can uplift your business presence and establish credibility with global clients.
Cost-Savings:
If your organization has expanded or has any plans to diversify operations in the United States, do not delay in getting the most suitable business phone number. It will magnify your local presence and help you capture a large target audience – a sure shot key to success!
Concluding Thoughts:
Without a doubt, the virtual office has become a well-adopted concept all across the globe now. With a virtual office, you can grow your business to countries where your potential customers reside. With a virtual address and virtual phone number can gain the trust of the customers in the USA and with a bank account in the USA, you can make transactions across the globe.
The process of establishing a Virtual Office in the USA may seem a little difficult but, with helping hands like CallHippo to get you a virtual phone number, and Stripe Atlas to own a USA bank account, you can grow your business and expand it in the USA with ease.
Updated : October 3, 2022
WORDS THAT MAKE SENSE!
Read The Most Well Researched & Insightful Articles From CallHippo Team