Date: January 11, 2023
The United States is one of the biggest and most developed countries in the world. And a lot of people reside here. The US also provides a workplace to several people from other countries and even has a high number of tourists as well.
As the country is experiencing a real economic boom, there are plenty of great opportunities along with challenges in this business hotspot, however, one thing is for sure – it is the ideal market to diversify your small business or new venture.
Setting a virtual office in the USA is a benchmark that many upcoming organizations still strive to achieve. However, with the advent of technology and continuous advancements, it is becoming increasingly easier to reach out to the US audience without having a physical office in the country.
As soon as the mention of 'Virtual Office' comes up, many questions might pop up in your mind such as what is a virtual office, how to set up a virtual office, how to get a US virtual business address, and so on.
In this blog, we'll be taking you through the depths of virtual offices and answering all your questions.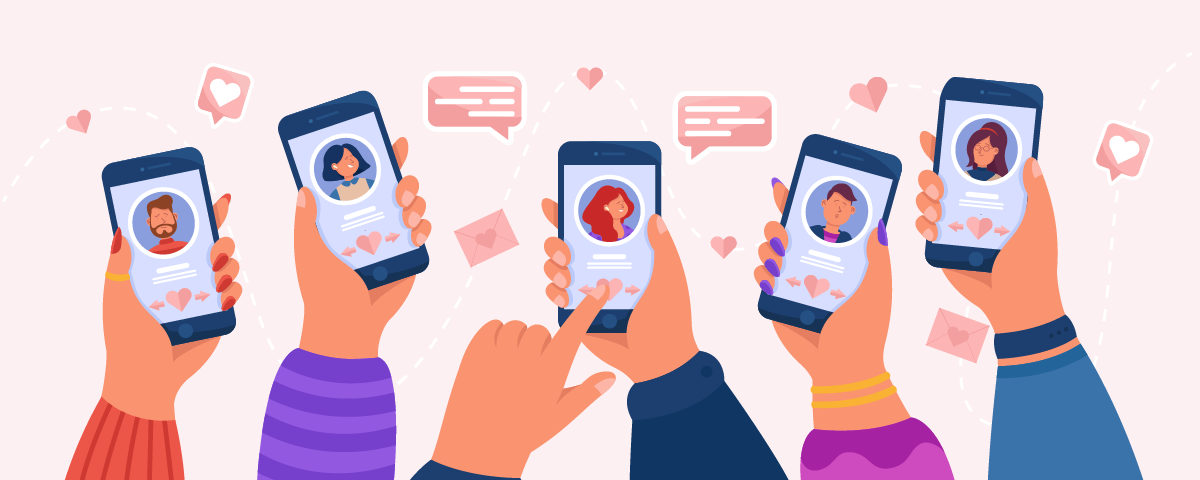 What is 'Virtual Office'?
Before moving forwards, it's important to have a clear comprehension of the basics. So, let's begin with understanding what is a virtual office. A virtual office is a service that provides you with all the benefits of an office without being tied down to a traditional office space. A virtual office is a cyberspace work environment where a business is mainly done through web-based communication and computing technologies. Company owners and employees work from remote locations, use personal devices laptops, computers, and mobiles and stay connected through the internet.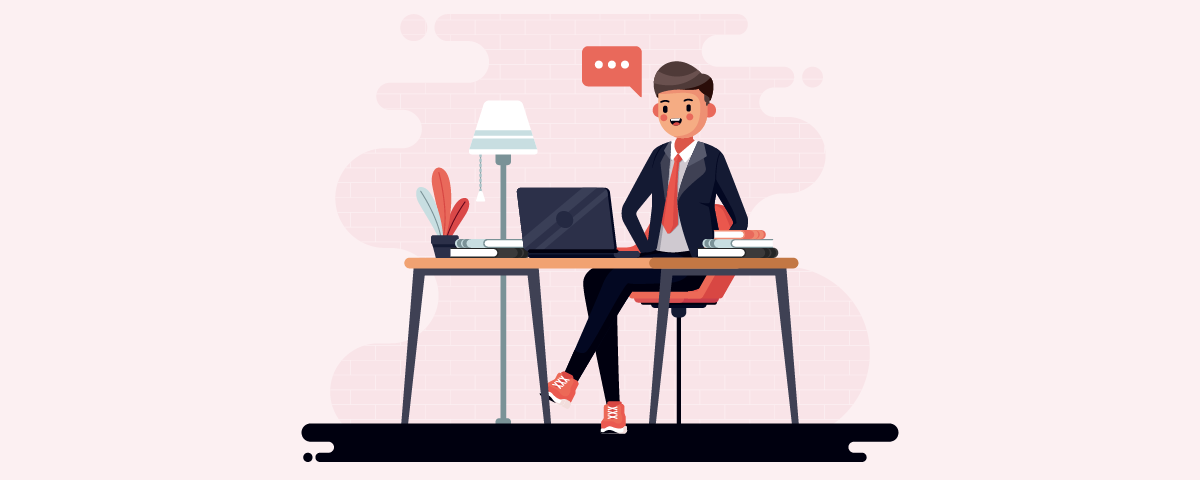 Benefits of Setting up a Virtual Office:
Here's a quick overview of the benefits of virtual work space:
Save commute time

Increases employee productivity

Opportunity to work with global talent

Save money on technology

Work from anywhere

Easy expansion

Focus on business growth & development rather than office maintenance
How To Set Up A Virtual office In The USA In A Budget?
1. What is a Virtual Address?
A broad spectrum of services delivered by third-party companies enables businesses to create and maintain a professional image without a physical office space. A virtual office allows businesses to choose their desired location and work with clients from different countries.
It's just like a physical address, but digital. Virtual addresses are usually associated with offshore companies with no physical presence in the country they are based in. With this type of company registration, you can set up your bank account and start doing business as usual – except now your "office" is at an address in America! 
There are also multiple free virtual addresses in the USA available for trial.

At first glance, this may sound like an ideal way for criminals or terrorists to hide their activities from law enforcement agencies worldwide. But most countries require all financial institutions (banks) operating within their borders to follow strict reporting rules regarding any suspicious activity detected by their security systems or employees during transactions conducted on behalf of clients using those banks' services. So rest assured, the virtual address will be as safe as your permanent address.
Benefits Of Using A Virtual Address
There are a lot of benefits to using a virtual address to expand your business globally.
First and foremost, it's a cost-effective way to get started. You don't have to invest significantly in physical space or equipment; you need an internet connection and a good computer.
Second, it allows you to test the waters before diving head first. For example, if you're unsure whether your business will succeed in another country, you can try the waters with a virtual address instead of risking your own money by opening up a shop there.
Third, it allows you to keep all of your operations local. Even if you decide that opening up shop in another country isn't for you, having a virtual address will help maintain your brand's integrity as it expands across borders—and if your company does decide to go international with its operations, having already established an online presence in that country means that customers there will already be familiar with who they are and what they do!
Moreover, a virtual postal mail address is excellent for security too. Your customers can trust that your business is legitimate because they can look up your contact information on Google Maps or Yelp without having access to any personal information about you or your employees. They'll only see your company name, phone number, and email address.
The best part of this is that virtual addresses are fully functional. Some companies also provide phone numbers and mailboxes for each of our virtual addresses for use with faxes and letters, so it will appear as if customers are receiving their correspondence from your business's actual location in the United States. Additionally, provide email forwarding services so that customers can send emails directly to the inbox of any employee at your company's "virtual address," even if they don't have access to that employee's regular email address.
It's easy enough for anyone with an internet connection and an email account to start their business online today. But when it comes down to it, most people still need some physical office somewhere before they trust them with any kind of real money or project work. And a mail forwarding service with a real street address can do wonders here.
US Virtual Address 
A virtual office address in the USA is an affordable solution if you dream of operating your business like a major corporation. All you need to do is spend a few hundred dollars and you can access multiple business components like a mailing address, a live assistant to address an inbound telephone call, a fax line, and more.
A US virtual address makes it easier for you to establish your business without worrying about setting up a physical office or renting one. You can even use this address as your official mailing address if you run an online store or sell products over the internet. Having a US virtual address would be like having a digital mailbox.

(Source: images.ctfassets.net)
Additionally, some clients might drive away from a business that doesn't provide any physical address; some may worry that the company might just disappear without leaving any trace. Thus providing your clients a physical address to connect with you can help your business gain trust and credibility.
Remember one golden rule of Business "  Give your business a Wall Street prestige image; it doesn't matter if you are working from your bedroom." But, unfortunately, this is where a virtual address can resort to you.
A virtual address means a real office, an additional benefit to establish a prestigious image and credibility for your growing business.
You can opt for virtual office addresses in the USA for your business from various service providers. However, not all virtual offices are created equal, and you should do thorough research before choosing one. 
To give you an idea of what makes one virtual office provider better than another, here are some factors to consider when looking at different options:
The cost of getting the service

The number of services offered by each provider (e-mail forwarding, mail forwarding)

The flexibility of changing plans as needed (if needed)

You get an American mailing address without having to spend thousands of dollars on renting an office space or setting up a physical office.

You can use this address as the official mailing address for all your orders.

It allows you to keep your actual location secret from competitors and customers.

You can use this address when applying for licenses and permits from local authorities.
A business is never tiny to have a virtual office. It is an intelligent solution to flourish your business and establish an international presence while having a local outlook. For instance, if you want to establish your business in Florida, having a virtual address for LLC in Florida will build more trust and credibility amongst businesses. 
You can bring more productivity to your work as you are not burdened with fixed office timings. No wasting time commuting to the office and getting stuck in traffic during peak hours, filling timesheets, or attending useless and boring meetings. 
Opting for a free US virtual address might be a great option if you are looking for a trial first. It lets you understand how it works, the procedures and all, without digging a hole in your pocket.
How does a Virtual Address USA Work?
A U.S. virtual address works just like a traditional mailing address. However, it allows you to receive mail at a U.S.-based location and have it forwarded to your actual address in another country.
When using a virtual address USA service, you'll get an official-looking U.S. mailing address that can be used to sign up for utilities, direct deposit your paycheck, and more — all without leaving the comfort of your own home.
You might also use a USA virtual address if you're applying for a job or applying to college in the United States but aren't currently living there. You may also want to use one to keep your current address private (for example, if you plan to move soon). Finally, a virtual address is beneficial if you're trying to open up credit cards or bank accounts because they require an American street address on applications.
These services are relatively inexpensive — usually around $10 per month — but they can be worth every penny if they allow you to stay organized and keep track of essential mailings from banks or other companies. While you are at it, here's a step-by-step guide on how to set up your virtual office in the USA.
How To Pick The Right Virtual Office Address?
Choosing the correct virtual office address can mean the difference between success and failure. Here are five tips to help you pick the best one:
1) Make sure your virtual office address is in a safe area – The last thing you want is for your business to be located in a dangerous area or somewhere that is not well-lit or heavily trafficked.
2) Consider your customer base – If you're targeting local customers, your address should be near them. Hence having an address similar to the local post office might help in that case. On the other hand, if you're targeting customers from all over the world, consider an international address.
3) Use quality mail forwarding services – If you're sending out important documents like invoices, ensure they will arrive on time and with no problems by employing the best virtual mailbox services.
4) Make sure there aren't any hidden fees – Some virtual office addresses charge hidden fees for faxing, printing documents, etc., so make sure there aren't any surprises when it comes time to pay!
5) Decide whether you need to get mail – Depending on whether or not your business needs incoming mail or package forwarding to its location, this could be another factor when choosing an address.
How To Pick The Right Virtual Mailbox Service Provider?
Choosing the right virtual mailbox service provider for your business can be daunting. Many providers offer different services at various price points, so it can be challenging to know where to start. But if you're looking for a virtual office solution for your small business, here are some tips on how to find one that's right for you.
There are a few things to consider when looking for a virtual mailbox service provider. Here are some tips:
Go with someone who has been in the business for a while and is well-established. This will show that they have the experience needed to handle your needs.

Check out the reviews—if they have bad reviews, it might be a sign that their service is not so excellent. Of course, this isn't always true, but it's something to remember when looking at different providers.

See what kind of services they offer and their pricing structure. Of course, you'll want to ensure you get exactly what you need without paying too much for it!
2. Virtual Phone Number:
To stay connected with your customers around the world you need phone numbers that can give you conversation efficiency. A cloud telephony system such as Aircall, CallHippo, and TalkDesk can provide you with virtual phone numbers. You can get the phone number of multiple countries from such a platform.
For example- Sitting in your own country, you can get UK number, USA number or any other country phone number. You can make calls through this number via the web/ mobile app of Aircall/ CallHippo/ Talkdesk. The person you are making the calls to will see the number you have purchased and can receive it on his mobile or landline ( i.e. US/UK/Any other country)
Other key benefits of a cloud telephony system are:
Real-time call recordings and analysis

Web browser call facility

Efficient working hours

Team collaboration

Call forwarding, tracking, and queuing

Voice mail greetings

IVRs

Virtual contact list

( Source: giphy )
3. Taxation:
Taxation rules vary with every country so, before you set up a virtual business office, you need to make sure you are clear with the rules and regulations of the country. However, rules to set up a business in the USA are comparatively liberal compared to other countries.
There are ample websites like Rocketlawyer and UpCounsel that will provide you with every legal advice to set up a virtual office in the USA.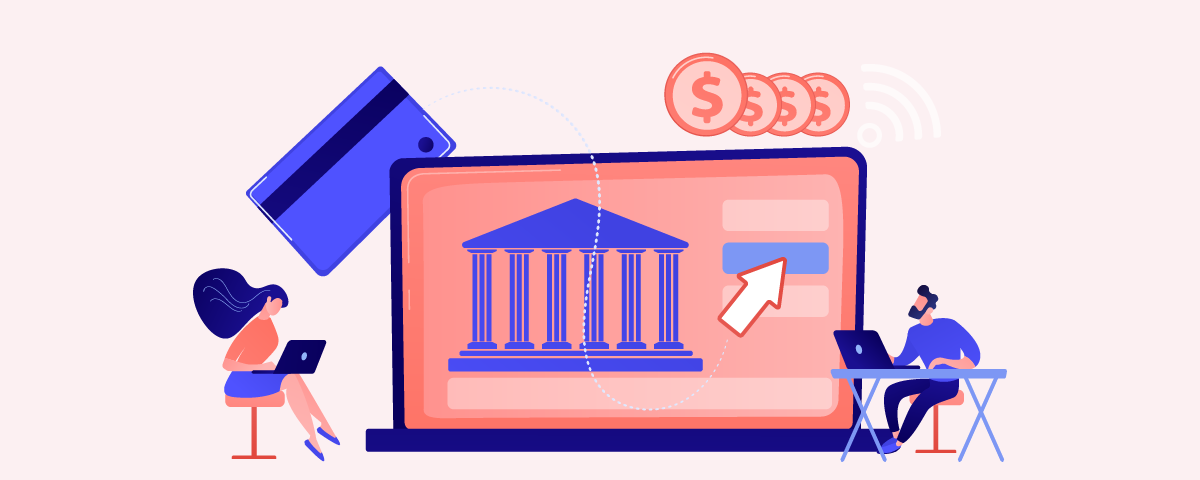 4. A Bank Account In the USA:
Opening a bank account in the USA might be difficult as you don't have your physical presence there. There are many roadblocks to opening up an account in the USA but that's where Stripe Atlas comes to your rescue. Stripe is a payment gateway that helps you open Silicon Valley Bank (SVB) Accounts without physical presence. Atlas helps you get your Tax ID from IRS and your Delaware C Corp. Incorporation Certificate. This account can be used for all your international transactions through the Stripe gateway. 
5. Virtual Assistant:
When you're busy setting up a virtual office in the US, it's understandable if you don't have enough time or bandwidth to manage the routine tasks. If you don't want to hire another full-time employee to help you with the day-to-day work, then a virtual assistant is your best bet. Many organizations offer professional virtual assistants at a very cost-effective model.
6. Getting a business domain name:
Even for the slightest of requirements, we're used to going to the browser and doing a quick search. So, when you're looking to set up a virtual business office, we'd suggest you get a good domain name relating to your website. This will greatly help in improving your ranking on search engines and bringing more traffic to your website.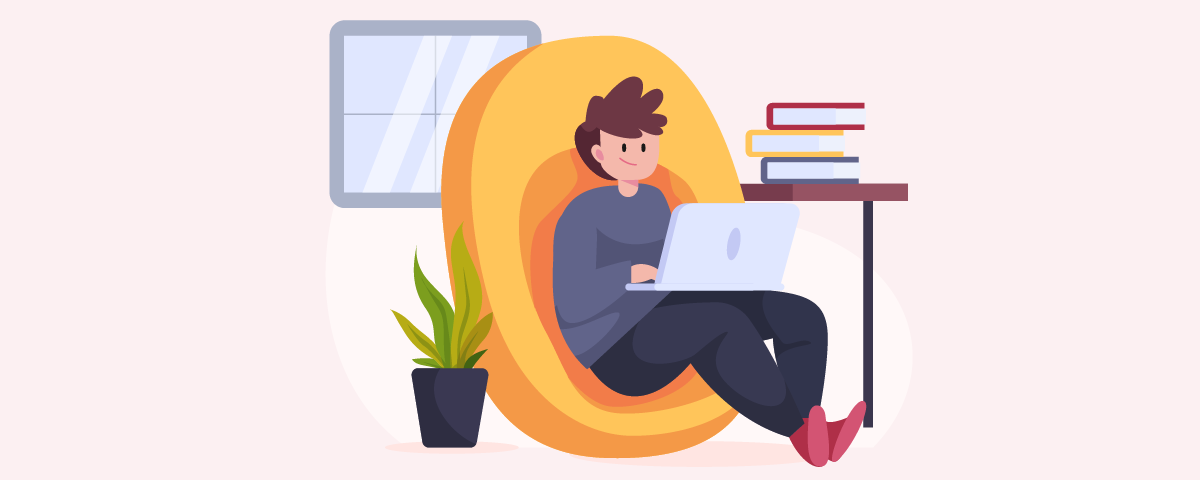 FAQ's
Is Virtual Office legal in the USA?
Yes, Virtual Office is legal in the United States.
Virtual offices are legal in all 50 states. It would be illegal only if the services were used for fraudulent purposes, such as selling goods or services using a fake business name and address.
Is there a free virtual address?
The best way to get a free virtual office address in the USA is to sign up for a free trial with one of the recommended services.
If you want to create a virtual address without paying anything, it's possible. However, these free services are less reliable and secure than paid ones. They also have limited functionality and often require you to provide credit card details before you can use them.
In our experience, the best way to get a free virtual address is to sign up for a free trial with one of the recommended services. The free problems usually last 30 days, so if you don't like the service after that period, it won't cost you anything.
Can I receive packages at my address?
You can use a virtual address as your postal address.
A virtual address is also called a "mail forwarding service" or "mailbox forwarding service." Both terms refer to the same thing: An organization that accepts mail on behalf of its customers and then redirects it to them at their real addresses. So if you want to keep receiving all your bills and other correspondence at your home address but want to use your business address for billing purposes, then this service will allow you to do so.
Conclusion
Virtual addresses and phone numbers are great for all businesses, as they give them access to professional services such as mail forwarding, phone answering, and fax handling. This can be especially useful if your company has just started up and you don't have the funds to pay for these services at this stage in its development. Plus, having a virtual address means you won't have to worry about allocating funds towards renting office space or buying furniture – it's all taken care of.
Better be late than never! Get yourself a virtual address and a US virtual number as soon as possible and see your business reaching great heights without breaking your bank.
Without a doubt, the virtual office has become a well-adopted concept all across the globe now. With a virtual office, you can grow your business to countries where your potential customers reside. With a virtual address and virtual phone number can gain the trust of the customers in the USA and with a bank account in the USA, you can make transactions across the globe.
The process of establishing a Virtual Office in the USA may seem a little difficult but, with helping hands like CallHippo to get you a virtual phone number, and Stripe Atlas to own a USA bank account, you can grow your business and expand it in the USA with ease.
WORDS THAT MAKE SENSE!
Read The Most Well Researched & Insightful Articles From CallHippo Team