Date: September 18, 2023
In today's world, businesses need to stay ahead of the competition. One way of doing this is by embracing new and advanced technologies – especially when it comes to customer service. As such, business owners need to facilitate their workflows and maximize their marketing initiatives with auto dialer software. A modern auto dialing system can save you time, keep customers up-to-date, boost sales and ensure no calls are going unanswered or forgotten about.
In this article, we are taking a deep dive into auto dialer technology along with discussing the 11 best free auto dialer software's available in 2023, along with their features, pros, cons and pricing plans. We will also discuss how to select the right auto dialer software and frequently asked questions about automatic dialers so that you can make an informed decision when choosing the best free auto dialer solution. 
Get ready to take your communication strategy from manual to automated! Read on to find the best auto dialer solution for your business.
What is Auto Dialer Software?

Auto-dialer software (also known as predictive dialer) is an automated system used by businesses or organizations to call customers or contacts from a list of numbers stored in its database. 
The purpose of this power dialer is to increase efficiency and productivity through automated processes, which save time by avoiding manual labor, such as typing phone numbers into a keypad one-by-one. With modern auto-dialers, calls are made at an accelerated rate compared to traditional methods, allowing support staff to focus more on customer/client service without being overwhelmed by the volume of calls during peak hours. 
Some other advantages of auto-dialer systems include improved lead generation & management capabilities, better data protection and privacy for customers, increased ROI (return on investment), and improved telemarketing conversions. Automated phone calling systems also enable businesses to reach a greater number of contacts with their messages while freeing up customer service agents to focus on more important tasks that help reduce overall labor costs.

Expert Advice
"When making calls, executives have to deal with a large database of clients, and it leads to excessive back and forth by accessing the database for numbers, and dialing gets tedious. In this process, there are high chances of errors. But with auto dialer software, this can be avoided, making the process more accurate and efficient."
How to Choose the Best Auto Dialer Software? 
Choosing the perfect auto-dialer software for a business is no small feat – with so many features and capabilities to evaluate, it's important to consider what one's business needs. Here are some key factors that should be taken into account before making a decision: 
Call forwarding 

Simultaneous phone calls 

Call tracking 

Live transfers offered by the software 

Integration with current CRMs or third-party apps  

Cost of usage and number of users supported  

Scripts & timing programmed into the dialer software  

Detailed reporting options from the dialer   
Additionally, look for trial period offerings which provide an opportunity to assess user experience. Ultimately, when selecting an auto-dialer, prioritize choosing one that meets all requirements and is also long term cost efficient.
Top 11 Free Auto Dialer Software in 2023
Automating your call center and sales processes could be the difference between success and failure. Auto dialer software is becoming increasingly popular with businesses of all sizes, as it significantly reduces staff hours while improving customer communication. Here are 11 of the best free auto dialer softwares available in 2023 that you should check out: 
Brand Name
Rating
Key Features
Pricing
PhoneBurner
Call tracking
Live transfers
Recorded messages
Integration abilities with several CRMs
Standard Plan – $124 per user/month
Professional Plan – $149 per user/month
Premium Plan – $166 per user/month
CallHippo
Call forwarding
Call recording
Voicemail
Text messaging
Basic: $0
Bronze: $16 /month
Silver: $24 /month
Platinum: $40 /month
8×8
Unlimited calling in the US and Canada
Auto attendant
Music on hold
Voicemail
Team messaging
Hot desking
Call queues
X2: $24 per user per month
X4: $44 per user per month
Zoho Voice
Interactive Voice Response
Call queues
Call recording
Call transferring
Monitoring live conversations
Browser extensions
Basic Plan – $34 per user/month
Standard Plan – $49 per admin
RingCentral
Business phone or toll-free numbers
Unlimited calling within the US and Canada
Business SMS
IVR
Core: $20 per user/month
Advanced: $25 per user/month
Ultra: $35 per user/month
Grasshopper
Unlimited free calls and texts in Canada and the US
Offers toll-free numbers, vanity numbers, and local numbers
Custom greetings
Call forwarding
Solo: $26 per month
Partner: $44 per month
Small Business: $80 per month
Nextiva
Auto attendant
Hold music
Mobile app and desktop app
Video conferencing
Audio-only conferencing
Advanced IVR systems
Caller ID
Essentials: $18.95 monthly
Professional: $22.95 monthly
Enterprise: $32.95 monthly
Vonage
AI virtual assistant
High-definition call quality
Unlimited calling and text messaging on all plans
Free video conferencing
Mobile: $14.99 per line per month
Premium: $24.99 per line per month
Advanced: $34.99 per line per month
EngageBay
Multi-currency support
Live chat and help desk
Email marketing campaigns
Sales automation from its CRM and Sales Bay
Basic Plan – $12.99 per user/month
Growth Plan – $49.99 per user/month
Pro Plan – $79.99 per user/month
AgileCRM
Call recording
On-screen call scripts
Personalized voicemail
Automated voicemail drops
Starter Plan – $8.99 per user per month
Regular Plan – $29.99 per user per month
Enterprise Plan – $47.99 per user per month
Exotel
Reports and analytics
Real-time notifications
Automated calls & SMS
Call recording and Dynamic call flow
Dabbler – USD 200 – 5 Months Validity
Believer – USD 500 – 11 Months Validity
Influencer – USD 1000 – 11 Months Validity

PhoneBurner is an intuitive, innovative and user-friendly auto dialer that has the power to connect you with leads quickly, reduce manual actions drastically, and save time on tedious call-scheduling tasks while offering a range of powerful features. 
This auto dialer software is one of the cheapest auto dialers available in the market that allows users to set up custom campaigns tailored towards their target audience and preferences. It is associated with cold calling process automation, which makes it easier and quicker than ever! 
Features:
Call tracking

Live transfers

Recorded messages

Voicemail

Integration abilities with several CRMs 
Pros:
Makes dialing faster

Detailed Leads Reporting

Automatic call logging

Powerful post-call process automation

Intelligently and automatically distribute leads

Custom reporting and analytics

Real-time number monitoring for spam flags
Cons:
Complicated UI

Poor customer support

Inaccurate timezone mapping 

Poor central administrative function

Fewer app updates
Pricing:
Standard Plan – $124 per user/month billed annually

Professional Plan – $149 per user/month billed annually

Premium Plan – $166 per user/month billed annually

CallHippo is another predictive dialer powerful enough to maximize business efficiency and organizational workflows. Developed by leading telecommunications experts, CallHippo adds an extra layer of agility, enabling organizations to tune their processes and workflow organization like never before.
CallHippo's free auto dialer app is designed to make it simple for sales agents and customer service teams to keep in touch with their customers. It offers powerful features and integrations, thorough reporting capabilities and easy-to-use software. The software also offers unrestricted access on desktop or mobile devices along with round the clock technical support. 
Features:
Answering rules

Call recording

Call park

Call forwarding

Call distribution

Call transfer

Scheduling and queuing calls 

Voicemail support

Easy CRM integration

Call analytics feature 
Pros:
Easy to navigate

Intuitive interface

Prompt technical support

Virtual numbers

Easy onboarding process

Straightforward integration

Mobile app for Android

Free Trial Available
Cons:
Voicemail technology can be upgraded

Reporting is hard to download

Laggy Phone app
Pricing:
Basic Plan – $0 per user/month (For startups)

Bronze Plan – $16 per user/month (Ideal for small teams)

Silver Plan – $24 per user/month (For fast-growing teams)

Platinum – $40 per user/month (For larger teams)
Earn 20% Recurring Commission!
Join the CallHippo Affiliate Program and turn your network into profits.

8×8 is a powerful auto dialer that seamlessly blends telephony hardware, software applications and services into your business operations while providing complete control (through easy configuration settings) over incoming/outgoing strategies. 
8×8 online auto dialer simplifies the tedious tasks for agents to be more efficient and provides them with the insights needed to make smarter, data-driven decisions. Through advanced analytics and CRM integration, agent teams can stay connected and work together more effectively, making better use of their time and providing customers with a better experience. 
Features:
Integrated caller call blocking

Patented answering machine detection

Active real-time list management 

Persistent connection feature
Pros: 
Very intuitive interface

Easily monitor campaign performance

Customizable dashboards

Streamlined IVR capabilities 

CX Analytics to provide visibility into customer interactions.

Quality Management that offers exceptional customer service

Speech Analytics that offers valuable insights
Cons:
Glitchy system

Less customization

Poor customer support

Fewer integrations

Integration process takes a lot of time

Desktop app not fully integrated with browser interface
Pricing:
Voice contact center – $85 per user/month

One interface for voice and digital interactions – $110 per user/month

Advanced contact center with QM and interaction analytics – $140 per user/month

Zoho Voice is another powerful cheap auto dialer that helps agents quickly connect with prospects using advanced automation via integrated campaigns across voice channels (calls). 
Zoho Voice enables calls to landline and cellular numbers, ensuring that your team won't miss any important business calls. Additionally, its call routing feature ensures that all calls are directed to the most competent members of your team. And to keep everyone connected even when they're working remotely, the app also comes with extension dialing that allows your employees to keep in touch with each other easily.
Features:
Interactive Voice Response (IVR)

Call queues

Call recording

Call transferring

Monitoring live conversations

Setting up business and holiday hours

Browser extensions 
Pros: 
Intelligent Campaign Manager

Can be easily integrated with Zoho CRM

Integrative cross-channel marketing initiatives 

Support for Real-Time Calling Report tracking

Good analytics and data for all memberships
Cons:
Tough learning curve

No video calling tools

Limited integrations

No desktop clients
Pricing:
Basic Plan – $34 per user/month, billed annually (Call charges applicable)

Standard Plan – $49 per admin & 10 Zoho agents/month, billed annually (Call charges applicable)

Zoho One Friendly Contact Center – $74 per admin & 10 Zoho agents/month, billed annually (Call charges applicable)

RingCentral's auto dialer is a robust tool designed to ensure your business never misses a call. By harnessing automated calling technology, this ingenious solution eliminates the need for manual dialing, meaning your agents are ready to take calls as soon as they come through. 
With RingCentral's auto dialer, you can customize your campaigns according to your specific goals and objectives. You have the power to impose rules that determine the people you want to contact, when you want to contact them, and how regular the calls should be.
Features:
Customizable campaigns

Data integration

Voicemail capabilities 

Campaign management

Real-time reporting and analytics 
Pros:
TCPA Dialer support for keeping your callers compliant

Powerful scripting features

Built-in advanced analytics

Supports HD video conferencing
Cons:
Difficult 3-way calling

Lackluster support

High pricing 
Pricing :
Essentials Plan – Custom Pricing

Standard Plan – Custom Pricing

Premium Plan – Custom Pricing

Ultimate Plan – Custom Pricing

Grasshopper's auto dialer has been incredibly popular for small business entrepreneurs since the internet age due to industry-leading flexibility terms and functionality. The auto dialer operates fully in the automated virtual environment and brings the convenience and easy setup of virtual phone service to start-ups, solopreneurs, and small businesses. 
Features:
Unlimited domestic calls

Messaging

Virtual fax

Voicemail

Automated greetings

Call forwarding

Detailed Call reports

Ruby Receptionist service 
Pros:
Easy to use

Affordable international calling plan

Custom call scheduling as per calendar availability

Real-time notifications

Fair and competitive rate
Cons:
Poor customer service

Non-intuitive settings interface

Web based calling is only available in the US and Canada
Pricing:
Solo: $26 per month

Partner: $44 per month

Small Business: $80 per month

Nextiva is another auto dialer that allows businesses to start audio and video conferencing with the click of a button. Plus, businesses get to use a unique local toll-free number for added convenience. 
The auto dialer also has the feature to set up alerts for voicemail via email and receive text messages from a mobile app. If CRM is the beating heart of your sales efforts, go with the VoIP solution that will bring out the best in your CRM and your representatives – choose Nextiva.
Features:
Comprehensive customer information 

Real-time view of customers at individual levels

Automated feedback

Call Forwarding

Call Routing 

Branded professionally recorded greetings
Pros:
Integration with any CRM

Stable service

Easy to use

Helpful staff
Cons:
Pricing:
Core Plan (Voice contact center) – Custom Pricing

Premium Plan (Digital engagement) – Custom Pricing

Optimum Plan (Workforce optimization) – Custom Pricing

Ultimate Plan (Workflow automation) – Custom Pricing

Vonage's powerful auto dialer ensures seamless integration of voice and digital channels into Salesforce to deliver exceptional customer experiences and elevated efficiency. This cutting-edge solution makes it simple for contact centers to expedite pre-sales, onboarding, adoption and value realization. With its unique capabilities, it provides tailored workflows and unparalleled service excellence.
Features:
AI-based virtual assistant abilities

Advanced ACD features to match callers with agents

On-the-spot coaching

Enhanced UX for agents

AI technology to improve customer interactions

Salesforce integration
Pros:
Easy call flow design

Analytics linking to Salesforce

Call routing based on Salesforce integration

Reporting & Reliability

Chrome extension for convenience
Cons:
Poor mobile app

UI not user-friendly
Pricing:
Priority Plan – Custom Pricing

Premium Plan – Custom Pricing

Add-on Options Plan – Custom Pricing
9. EngageBay

EngageBay is an all-in-one CRM software suitable for B2B and B2C startups, small and mid-size companies. This auto dialer offers marketing, sales, and customer support tools at an affordable price, enabling businesses to develop and nurture customer relationships.
Engagebay is a comprehensive all-in-one platform that covers the full funnel. It offers all the tools you need to acquire visitors, drive conversions and provide customer support – all at an affordable price.
Features:
Deals and tasks

Multi-currency support

Sales automation from its CRM and Sales Bay

Email marketing campaigns

Integrate landing pages, pop-ups and forms into sales and CRM tools

Live chat and help desk 
Pros:
Easy to use and set up

Excellent call quality

Email broadcasts

Email automation

Web tracking

Good communication hub

Excellent customer support

14 days free trial
Cons:
No option to build own templates

No Social Software Analytics

Hard to set up integration features

Limited landing page templates
Pricing:
Free Plan – $0 per user/month

Basic Plan – $12.99 per user/month

Growth Plan – $49.99 per user/month

Pro Plan – $79.99 per user/month
10. AgileCRM 

AgileCRM is another robust and easy-to-use auto dialer that makes the overall sales process simplified and efficient. It provides an automated dialer that connects and disconnects with ease, along with several other features such as sales enablement, marketing automation, social suite and web engagement, for a more effective sales and marketing experience. 
Features:
One-by-one calling of contacts based on system fields

Personalized voicemail

Automated voicemail drops

Call recording

On-screen call scripts 
Pros:
Easy to login

Highly Customizable

Mobile accessibility

Workflow automation

Email Reporting

Affordable pricing
Cons:
Limited reporting capabilities

Inflexible email template building tool

Poor customer support

Poorly configured reporting tool
Pricing:
Starter Plan – $8.99 per user per month

Regular Plan – $29.99 per user per month

Enterprise Plan – $47.99 per user per month
11. Exotel

Exotel gives businesses hassle free and efficient auto dialer software that helps in the better management of customer contacts or calls. It's simple to operate and has a wide range of features and customization, making it an excellent choice for anyone looking for an automated calling system. 
Exotel's integration of communication technologies like IVR, Call Recording, Voice Broadcast, SMS & Web Chat creates a powerful platform for businesses to enhance customer satisfaction levels and the efficiency of their operations. The user-friendly dashboard will provide you insights into your interactions in real time so you can analyze trends and make data-driven decisions. 
Features:
Caller identification

Call forwarding to simultaneous calls

Automated voice prompts

Reporting and analytics tools 

Comprehensive analytics feature supported by artificial intelligence 
Pros:
Easy to set up and use

Customization options

Integration of list management and scheduling

Excellent technical support 

Very useful reporting and analytics tools 

15 days free trial 
Cons:
Confusing user interface

Lack of integration capability with other CRM platforms

Lack of real-time flexibility across several networks

The pricing structure is not transparent
Pricing:
Dabbler Plan – $200 (5 Months Validity)

Believer Plan – $500 (11 Months Validity)

Influencer Plan – $1000 (11 Months Validity)
Wrapping Up
By investing in the right auto dialer software, you will be able to improve customer service and enhance your business operations. Automated dialers allow for an efficient sense of customer engagement with regard to sales, marketing and support. Advanced features like call analytics also help provide detailed insight into caller behavior which can further be used to understand how customers prefer to do business. 
Besides saving time, an automated dialer helps extend a personalized experience for every customer by allowing simultaneous calls on multiple lines based on different scenarios or parameters. This helps maximize the potential of successful conversions and enhances team productivity overall with improved agent efficiency due to their freed-up resources while they engage with current customers.
The bottom line is that an auto-dialer is quite invaluable when it comes to making sure each customer has a fantastic buying experience and receives quality support services whenever they need it.
FAQs:
1. Which are the best auto dialer softwares?
Finding the right auto dialer software for your business in 2023 can seem daunting with so many options available. To help, we've mentioned some of the top-rated auto dialer softwares – CallHippo, PhoneBurner, 8X8, Zoho Voice, RingCentral, Grasshopper, Nextiva, Vonage, EngageBay AgileCRM and Exotel. Each one is tailored to meet specific needs while providing efficient solutions at an affordable price point. 
2. How do I set up an auto-call dialer?
Setting up an online auto dialer app can be surprisingly straightforward. All it takes is choosing the right provider, inputting your contacts into their system, customizing the voicemail settings and adjusting caller ID as desired; before you know it, you'll have automated messages ready to go!
3. Are automatic dialers illegal?
It's important to note that automatic dialers are not inherently illegal — their usage, however, may be restricted by federal or state regulations. Generally speaking, if you plan on using an auto dialer for telemarketing purposes, you'll need prior express written consent before placing a call (or sending a text) to someone. 
However, we've mentioned above 11 of the best and completely free auto dialer softwares in 2023 to make sure your calls remain compliant with all federal and state regulations!
4. What is an auto dialer free software?
An auto dialer free software is an app offered for free by a service provider. Generally, these free auto dialer apps will still provide you with the features you need for efficient customer service, but you may find that the features are limited compared to paid versions.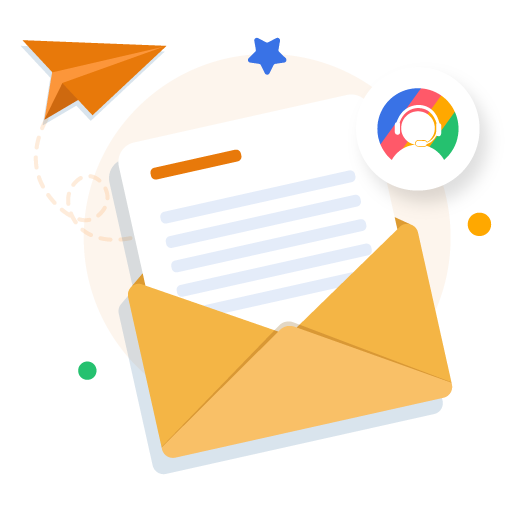 Let's Stay in Touch
Subscribe to our newsletter & never miss our latest news and promotions.

+21K people have already subscribed