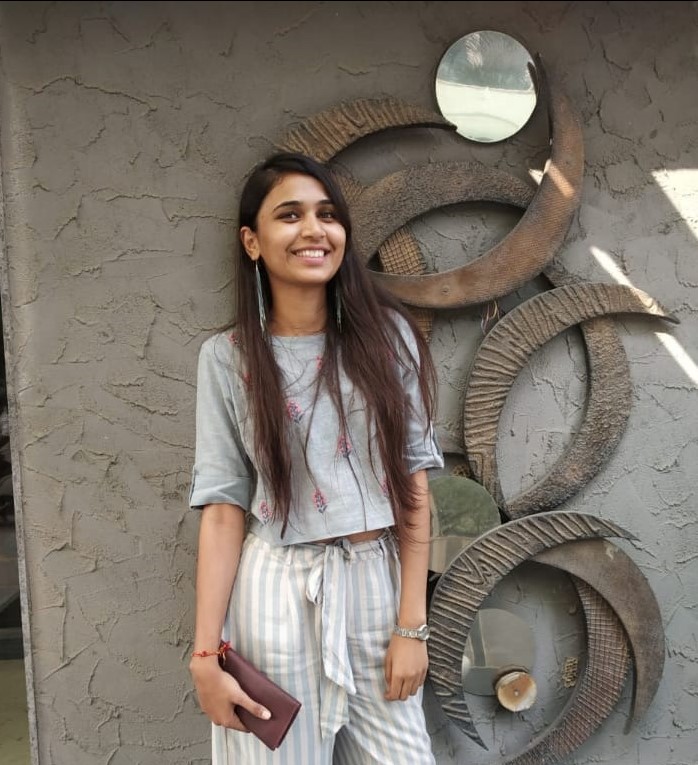 Senior Writer: Nishita
Date: October 11, 2023
Do you know sales representatives spend 15% of their time leaving voicemails?
Competition is increasing rapidly in every industry. That's why the best sales managers coach their agents regularly and provide them with the best tools possible. Coaching helps representatives increase the chances of conversion, while tools help them save time.
An average representative makes around 52 calls per day. While dialing a list of phone numbers doesn't sound complicated, it could be tiresome and frustrating to dial hundreds of numbers every day. That's where a sales dialer software can help.
Let's understand what a sales dialer is, the different types of sales dialers, and how they can benefit your business!

Key Takeaways:
An auto dialer dials multiple numbers simultaneously.

A predictive dialer uses an algorithm to determine when the agent will be available to attend the call and dials the number accordingly.

A power dialer dials a phone number right after a call is completed.

The top sales dialer software are CallHippo, HubSpot Call Tracker, CloudTalk, and Nextiva.
What Is a Sales Dialer?
A sales dialer is a program that automates the dialing process when calling prospects. This eliminates the repetitive work of dialing phone numbers manually and any human errors related to it.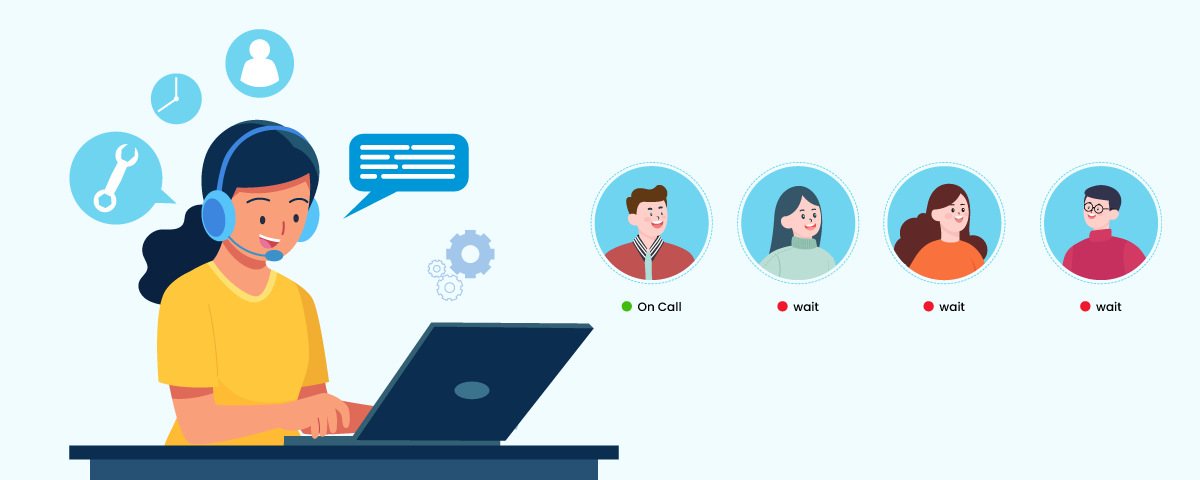 As a sales manager, you create sales campaigns to boost sales. However, you probably already know not every prospect will pick up the phone. Also, when you have a list of hundred leads, how do you prioritize which ones to call first? Who is more likely to convert? Add this to the time you will spend manually dialing numbers. That's where a sales dialer software comes in. It enables you to:
Compile a list of customers based on their point in the sales cycle
Automatically put leads in the dial list
Automatically dial the numbers at the right time
Types of Sales Dialer
There are three primary types of sales dialer:
Autodialer
Progressive dialer (also known as power dialer)
Now the question is, which type of sales dialer should you choose?
The straight answer to the above question is: It depends on what you want to achieve.
Let's better understand what these sales dialers mean and when you should choose them.
1- Auto Dialer: The Machine Gun of Dialers
An auto dialer system automatically dials multiple phone numbers from a list simultaneously. When the call is answered, it will either connect the caller to an agent or deliver a pre-recorded message.
Auto dialers are ideal for large organizations that are interested in making a high volume of calls. Also, businesses conducting opinion polls, pitching generic products, and informing people about their latest offerings can benefit from a basic mass autodialer.
When to choose an autodialer?
When personalization is not your priority, and you want to call as many people as possible, choose an autodialer.
However, if your primary aim is to connect accepted calls to a human agent to sell products, an autodialer is not the right choice. It's because auto-dialers dial multiple numbers simultaneously, which might lead to an unacceptable lag between when the prospect answers the call and the agent attends it.
You May Also Read : Best Free Auto Dialer Software in 2023
2- Predictive Dialer: AI To The Rescue
A predictive dialer is known to reduce agent "idle time" from 33% to 5%. The predictive dialer takes the auto dialer to the next level with the help of artificial intelligence (AI). It dials multiple numbers according to an algorithm and redirects the call to an agent only when it is answered.
The predictive dialer takes the auto dialer to the next level with the help of artificial intelligence (AI). It dials multiple numbers according to an algorithm and redirects the call to an agent only when it is answered.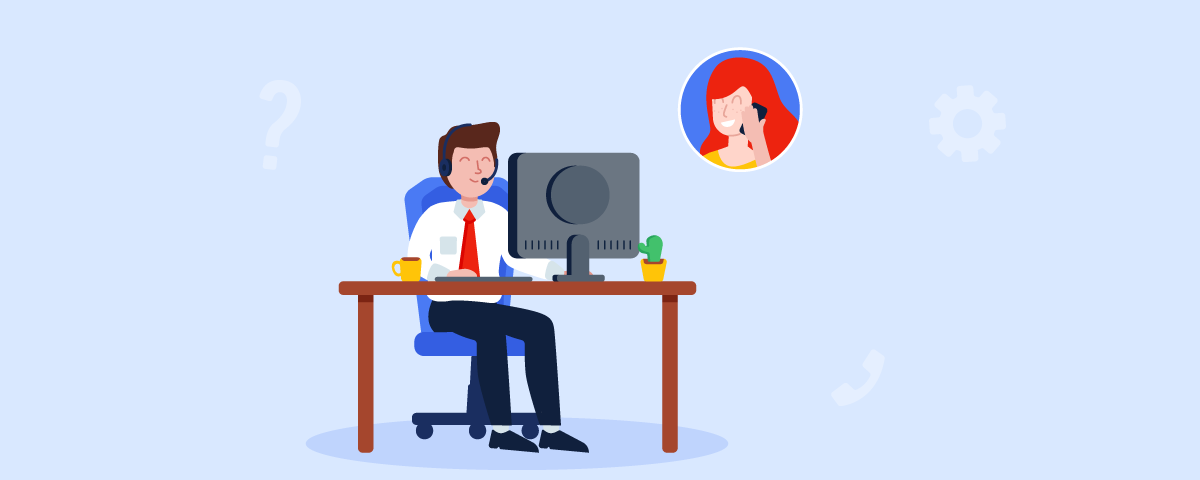 The predictive dialer algorithm is programmed to a custom setting that considers past data, including:
The average time to pick up the call
The average number of calls answered
The average amount of time spent on a call
In other words, predictive dialers call a number before the agent is actually finished with the current one. This ensures that the agent has an active call as soon as they are done with the current one.
Predictive dialers use voicemail detection systems to detect live pauses, opening phrases, and common conversation traits (e.g., the word hello after picking up the call) to determine when the prospect has answered and route the call to an agent.
The AI system also optimizes the algorithm automatically based on the factors mentioned above in real time. This ensures you always get the best out of your investment.
When to choose a predictive dialer?
When your priority is to connect as many prospects as possible with human agents, a predictive dialer is an ideal choice. It minimizes your representatives' idle time and boosts productivity.
3- Progressive Dialer: Personalized Calling Experience
Progressive dialers call one number at a time. It automatically detects when an agent has ended a call and dials the next number from the list immediately.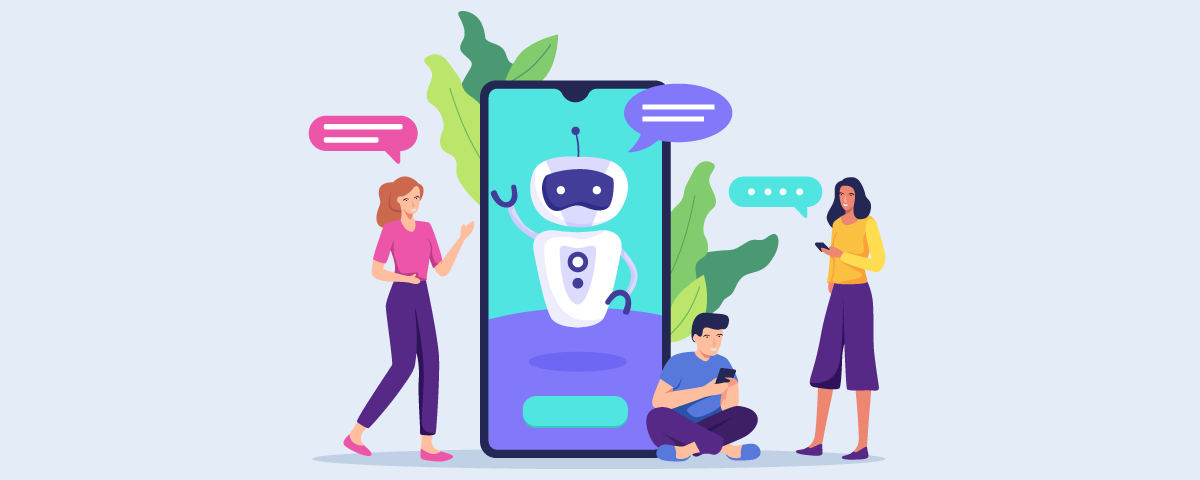 There are two types of progressive dialers:
Preview dialer
Power dialer
The preview dialer provides your representative with a certain control over the call process. It usually displays a list of numbers to the agent, who can decide whether to skip the following number in the queue. It also shows complete information about the upcoming prospect, thereby allowing your agents to better research and prepare before the call is answered.
A power dialer is more efficient than a preview dialer. However, it does not allow agents to decide which leads to dial. Instead, it automatically calls the next number in the list. If the prospect does not respond to the call, the power dialer will dial the following number in the list.
You May Also Read : Power Dialer Pricing: Maximizing Value for Your Investment
When to use the progressive dialer?
Use a progressive dialer when your priority is to personalize the calling experience and not the volume. It also increases the conversion rates as your agents can focus more on offering the best experience to prospects.
Benefits of Sales Dialer Software for Your Business
Sales dialer software saves time and removes manual errors from your call process. Here are some more ways a sales dialer can benefit your business.
1- Provide a Complete Overview of Your Sales Activities
Advanced sales dialer software like CallHippo integrates with all the leading CRMs, enabling you to create a more streamlined sales workflow. It provides deep insights for each prospect (including when they interacted with your business and how the call was).
Since the data is captured in your CRM, it leads to better data and faster organizational learning for your sales team.
2- Helps Increase the Conversion Rate
Calls from unknown area codes are often ignored or rejected. However, a business system (that has an in-built sales dialer) allows you to use a local number for outgoing calls. This increases the chances of conversion and customer experience.
Another way sales dialers help increase the conversion rate is by reminding you to retry abandoned calls after the initial call. They can be programmed for different retry strategies for different results, such as busy signal, voicemail, or disconnected.
3- Free Up Time for Other Tasks
Since sales dialer software dials phone numbers automatically, your representatives can do other tasks in less time (e.g., after-call work, researching about prospects, etc.). A study suggests dialers can save around 45 minutes per day per agent. You can use this time to follow up with more leads and increase the conversion rate.
7 Best Sales Dialer Software in 2023
Now that you know what a sales dialer is and its benefits, let's look at the best sales dialer software. We've analyzed the reviews, pros and cons, features, and pricing to choose the top 7 tools!

CallHippo is a cloud-based virtual phone service provider that takes less than three minutes to set up and doesn't require any hardware. It uses SDAP, a patent-pending technology, to automatically switch to the best network provider, ensuring high-definition calling. Its intelligent dialer for sales boosts your team's efficiency and productivity by automatically dialing numbers so agents can focus only on prospects who pick up the call.
Features
Power dialer
Predictive dialer
Smart switch
Global connect
Smart call forwarding
Call conference
Call analytics
Interactive voice response (IVR)
Pros
Advanced power and predictive dialers to save time and boost productivity
100+ integration options so you can connect all your business tools
Intuitive interface both on the web and mobile app
You can record calls for quality control and training
Cons
Some features are available as an add-on, making it a little expensive
Customer support could see some improvement
Pricing
Basic: $0 per month
Starter: $16 per month
Professional: $28 per month
Ultimate: $40 per month
Empower your agents with CallHippo | Try for Free

HubSpot Sales Hub provides a built-in sales dialer and click-to-call functions that make outbound calling fast and efficient for sales teams. The dialer is seamlessly integrated into HubSpot's CRM platform and sales tools, allowing for unified data and workflows. Agents can also automatically dial through lists of leads while logging all calling activity directly in HubSpot deal and contact records.
Features
Sequences
Forecasting
Coaching playlists
ABM tools and automation
Prospecting workspace
Call transcription and coaching
Recurring revenue tracking
Advanced permissions
Conversation intelligence
Pros
Make and record calls directly from your web browser
Automatically log details into your CRM and save time
Easily line up and prioritize your day's sales calls
Cons
It is more expensive than any other tool on this list
Call history is comparatively hard to analyze
Doesn't have an auto-save feature
Pricing
Starter: $18 per month
Professional: $450 per month
Enterprise: $1200 per month

CloudTalk offers the best sales dialer for high-volume outbound sales calling. The dialer integrates tightly with the CloudTalk calling platform and other third-party tools. It enables agents to connect with more leads per hour and capture detailed analytics on call outcomes.
Features
Smart dialer
Predictive dialer
Power dialer
Click to call
Automated call distribution
Unlimited call queuing
Open API
Skill-based routing
Pros
Lets you set up the buffer time between individual calls or call attempts
Has customizable tags to track your team's performance
It will automatically make the call at a specified time (for followups), so you never miss an opportunity
Cons
Integrating third-party tools is tedious
Requires initial training to get started
Pricing
Starter: $25 per user per month
Essential: $30 per user per month
Expert: $50 per user per month

Nextiva provides an automated sales dialer software as part of the cloud contact center solution. The dialer aims to maximize sales agent productivity with a high degree of customization options. It emphasizes compliance monitoring and integration with leading CRM platforms.
Features
Predictive dialer
Voicemail
Toll-free numbers
Outlook/Google Contacts Integrations
Unlimited internet fax
Call recording
Video conferencing
Call history and log reports
Pros
Easy to use and customizable dashboard to get started quickly
Proactive and knowledgeable customer service
The variety of reports allows you to analyze each agent's performance in detail
Cons
You cannot cancel the first location/number your account is set with
Both Android and iOS apps could be improved
Pricing
Essential: $18.95 per user per month
Professional: $22.95 per user per month
Enterprise: $32.95 per user per month

RingCentral provides an enterprise-grade sales auto-dialer for high-volume sales engagement. The dialer offers robust compliance and analytics capabilities to optimize outbound campaigns. You can send SMS and fax and gain in-depth insights in real time using RingCentral's cloud phone system.
Features
Preview dialer
Unlimited calling in the US and Canada
Visual voicemail
Multi-level auto attendant and IVR
Unlimited audio conferencing
Collaborative notes
Call log reports
Pros
Provides relevant insights to agents while they're on a call, empowering them to personalize interactions
Automatically fetches and delivers qualified target contacts
Allows you to set rules and data integration capabilities
Cons
The learning curve is higher
Cost can be a bit high, especially for small and mid-sized companies
The reporting feature could be more robust
Pricing
Core: $20 per user per month
Advanced: $25 per user per month
Ultra: $35 per user per month

Dialpad offers an AI-powered communication platform that has a sales dialer feature designed to boost sales team productivity. The dialer provides real-time caller insights and works to optimize pacing for maximum connections per hour. It also tracks call volume and sentiment to empower agents to find hot leads.
Features
SMS, MMS & team messaging
Ai-powered call & voicemail transcriptions
Action item capture
Google Workspace & Microsoft 365 integrations
Real-time analytics & reporting
Open APIs & Webhooks
Pros
Sentiment analysis to identify qualified prospects and increase sales
It automatically suggests questions and phrases that agents should say during a call
Lets you drop pre-recorded messages, saving the agent's time
Cons
It doesn't always alert you of missed calls or voicemails
Finding specific contact details could be challenging
Pricing
Standard: $15 per user per month
Pro: $25 per user per month

Five9 has an intelligent dialer for sales teams. The dialer enables high-velocity lead engagement with seamless CRM integration. It leverages business intelligence to give insights on scripts, call logs, customer feedback, and campaign activity, helping you boost sales.
Features
Intelligent virtual agent
Agent Assist
Real-time performance dashboard
IVR with speech recognition
Operational intelligence
CRM integrations
Interaction analytics
Pros
In-depth reports to help gauge agents' performance
Proactive customer support team to help address issues quickly
Robust integrations with third-party tools allow you to automate workflows
Cons
Implementing the system is tedious and requires technical expertise
The quality of the calls is inconsistent
Pricing
Core: $149 per month
Premium: $169 per month
Optimum: $199 per month
Ultimate: $229 per month
Wrapping Up
An effective sales process is all about making the best use of your salespeople's time. A sales dialer eliminates the redundant process of calling each number one by one, thereby saving their time. If you have not started using a sales dialer in your company, now is the right time.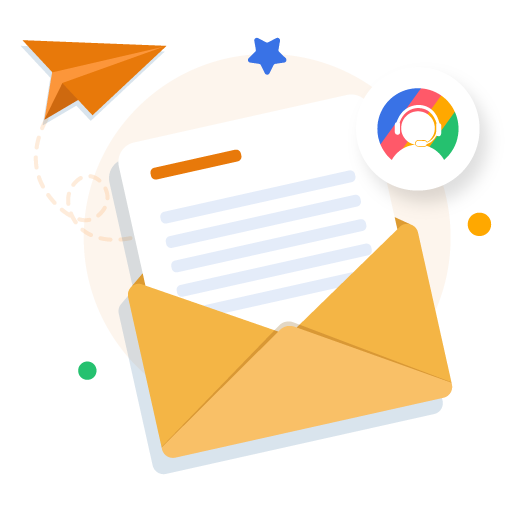 Let's Stay in Touch
Subscribe to our newsletter & never miss our latest news and promotions.

+21K people have already subscribed