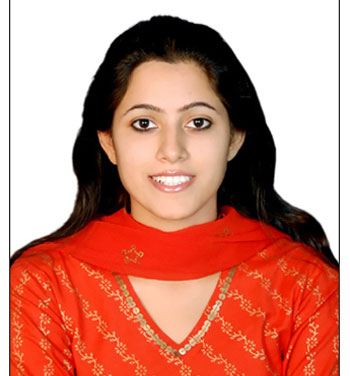 Date: January 9, 2023
Technology is moving forward every second today, whether we talk about new content on snapchat discover every twenty-four hours, or walking through doodles using the google tilt brush, virtual realities and spaces are making their way into the real world. With that, technology isn't just limited to creating new content or production but also to increase productivity in every space. Businesses are striving for better efficiency and productivity at work, and with every passing minute, there is a new tool that is introduced to achieve something more efficiently in lesser time than required. Here are a few interestingly efficient tools for every aspect of your business needs!
Best Business Tools 2022
Social Media:
1. Buffer

What about social media is just fabulous and at the same time daunting is, its existence in multiple places, with people all around the world, accessing data at the same time with ever-changing platforms and their own nuances. This requires critical timelines to match to connect with your target audiences! Buffer helps you schedule posts and publish them according to the times you decide. The tool helps you organize your posts for Twitter, Facebook, and LinkedIn and puts them in a queue to automatically schedule them. The posts could be links, photographs, videos or text. The Buffer Analytics gives you insights on prime time of user activity on each platform.
2. MeetEdgar

Edgar works Twitter, Facebook and LinkedIn platforms, here you can organize your content and posts in categories to be scheduled and published on specific timings. The tool helps in understanding your traffic, and brings in new visitors with every post, also your queues are never empty, and Edgar uses older content and posts it at a relevant time schedule to bring in new traffic for the brand. Works on a monthly and yearly billing system, Edgar is a great tool for having your social media accounts in place.
3. Later

A marketing platform for Instagram posts, Later helps you 'visually' plan and schedule Instagram posts along with queuing Facebook, Pinterest, and Twitter. Later can optimize workflow by syncing files from the computer, dropbox and google drive with bulk uploads, labeling and organizing media and also a team-based decision on the platform. Later is also a great tool to analyze your target audience' and the kind of content that will best drive brand performance. It curates content using hashtags and reposts relevant content based on your brand. A good tool for all brands that need visual social media storytelling.
Analysis:
1. Google Analytics

Google Analytics tracks and reports traffic on websites. The tool efficiently analyses the quality of the landing page, lead generation, downloading abilities, the performance of web pages and the time spent on the page by visitors along with a geographical location. The e-commerce reporting tracks sales and performance with transactions, revenue, and other metrics.
2. Google Search Console

Google search console is a utility tool for marketers, search engine optimization professionals, designers, app developers, and business owners. It can help you with information about people who visit your website and can, in turn, be a great tool to identify your audience – like whether most people visiting your site, view it on a desktop or a smartphone, how they found your website and which pages are the most frequently visited. It also has a feature to fix bugs on your website, a true help to your business.
3. Kissmetrics

Kissmetrics helps you analyze customer behavior and track potential customers so you can make decisions about how you want to target your audiences, and what content would help you make an impact on the sales. The tool helps you identify which of the marketing techniques and campaigns you've used for your business are effectively impactful. The feature of engagement metrics is such that you can improve user engagement with your business digitally along with remarketing relevant campaigns for targeted users.
Project Management:
1. Monday

Monday Work OS is an open platform where anyone can create the tools they need to run every aspect of their work, including projects and workflows. By combining building blocks, like Apps and integrations, teams can build or customize the solutions of their dreams.? This Work OS helps you keep track of where things are at for every project, and is a good way to connect with clients, team members and others, especially if they are across the globe and work around the clock. The feature that we really like the most is the fact that it is a visual management tool, which makes it very effective to use.
2. Slack

Slack is a real-time messaging tool for the workplace. It saves from the hassle of writing emails throughout the day, and all communication within teams stays in one place. Files can be shared on a mobile or a desktop device, and it allows you to upload, manipulate files, spreadsheets or other business applications. The interesting part of using the tool is that you can 'overhear' work conversations in an organization which isn't possible through email.
3. Asana

Asana is a tool that helps in managing team workflow and tasks. The tool helps you create projects and tasks with projects, and track the progress of these projects. File sharing and communication is easier and effective; it's a useful tool for small teams and collaborations. However, you can also consider some cost-effective Asana replacements such as SmartTask, ClickUp, etc.
4. Blossom

Blossom is a project tracking tool for distributed companies that are spread across different time zones, countries or are traveling. Based on the principles of Kanban, the tool emphasizes repetitive delivery cycles and improves the workflow and efficiency of the team or organization while making sure that projects are being managed without any hassle.
5. IDoneThis

IDoneThis is a productivity-based project management tool which checks in on all the team members on a daily basis in the browser or by email, and gets updates on what is done, what needs to be done and what cannot be completed and why. The tool also generates reports about team performance and progress over a period of time.
Creative & Content Management:
1. Milanote

Browsing through the World Wide Web to gather inspiration for your next project? Is your browser full of bookmarks in a folder, or your personal diary full of links, is there any way you can visually arrange all your references – text, visuals, links in one place for reference? Milanote offers you a virtual mood board where you can put through your links, texts, and visual references in one floating board which can be viewed wherever you are! The tool is quite helpful for creative research, strategy, and analysis while useful for designers, artists, writers, researchers, and even lawyers!
2. WordPress 

WordPress started as a blogging system but has evolved to be a content management system and has been put to use for its plugins, widgets, and themes. It is a great platform for hosting your blog or website; the backend is quite user-friendly with everything in place and easy to understand. It also can help work as a content marketing system for your organization to use as a blog and later develop into a full-fledged website. Search Engine Optimization friendly, WordPress can be a great tool for your organization.
3. Squarespace

An integrated platform that is a tool used for building websites, managing content, blogging, hosting and even e-commerce. Squarespace is known for its dynamic and aesthetically pleasing themes and plugins and can be used by all businesses because of the many tasks you can fulfill through it.
4. Wix

Wix.com is a website builder, content management tool and hosting service that helps in creating beautiful dynamic websites using its many themes and features or creating your own themes, it gives you the flexibility of building a website from scratch without bothering about the code, or using the code if you want to. It has various hosting plans, each with its own benefits – and can be suited to different business needs, in fact, the plans are named and created according to different business needs.
5. XMind

XMind is a tool that helps in organizing information through mind-maps and charts. Whether you're in a meeting and trying to take notes, or wanting to make sense of your ideas while brainstorming, or even when you are doodling but want them to be presentable to the client, XMind is a tool for you to use. It helps you efficiently arrange your data and map it in a way that it helps you understand your ideas and information well, and helps your teammates and clients understand it well too.
6. Elementor

WordPress is the most popular CMS in the world and with good reasons. However, if you can't code, creating a WordPress website may prove challenging (if not downright impossible). With Elementor, you can create dynamic WordPress websites without having to write a single line of code. And, best of all, it's free!
With its intuitive drag and drop editor, 90+ widgets, and hundreds of designer-made templates, just about anyone can create a website.
Financial Management:
1. Quickbooks 

An accounting used by small businesses across the globe, Quick-books is a tool that helps you do basic accounting tasks including making invoices, tracking expenses, the contact information of clients and vendors, billing systems and quote creation. A tool is helpful for all business irrespective of your industry.
2. Liveplan

Liveplan is a financial dashboard that helps understand the financial growth of the business over a period of time, and identifies your key performance indicators.
3. Float

A Float is a tool that helps you analyze your cash flow and tracks it on a regular basis. The tool helps you to effectively understand the ups and downs of your business and the patterns in the cash flow to determine the future of the business.
Tools make your work easier and efficient, increasing the productivity of your organization or your team. Tasks done efficiently further help professionals to save time and work productively, growing businesses even further! Happy productivity!
Note-taking Apps:
1. TickTick 

TickTick is a simple and efficient to-do list and task manager. It will help you make schedules, manage times, get reminders about deadlines, and organize your life with ease. 
Be it an idea you want to capture, work to accomplish, personal goals to achieve, or project collaboration, TickTick helps you easily achieve your goals. 
The app has a simple and intuitive design and has personalized features. You can add tasks and reminders in seconds and focus on your core tasks. TickTick's smart date parsing feature allows you to automatically set a due date for task reminders with alarm. 
TickTick is an excellent tool for setting up multiple notifications for important tasks and notes. Go ahead and install the app to never miss any deadline! 
2. Evernote 

Evernote is a tool that will help you organize your documents and enhance collaboration across teams. It is an ideal tool for taking notes during brainstorming sessions and whiteboard discussions. You can then share it and access the content from anywhere. Moreover, all types of files like Word, excel can be stored and shared from Evernote. 
Evernote also acts as a contact management tool. You can use it to scan business cards and then search for the contact information later. It can also pull out the contact information from LinkedIn. Thus, allowing you to have the latest information and collection of professional profiles to build a better database. This feature is ideal for sales and business development teams.
Time Management:
1. TimeDoctor 

Time Doctor is a remote work employee time tracking software. It helps you and your team get a lot more done each day. It is a web-based solution that provides computer work session monitoring, time tracking, reminders, screenshot recording, and invoicing. It offers 35+ different project management and productivity tools. Thus, making it easy for employees to capture the time spent on different tasks.
The app takes measurements at that interval, so people can't cheat the system by tapping random keys every third minute. It also monitors web and app usage and can capture up to four monitors at once.  
2. Clockify 

The most popular free time tracker and timesheet app, Clockify, is ideal for all businesses and even freelancers. It works best in browsers, but you can also choose to install it on your computer or phone for convenience. Clockify can be integrated with 50+ apps and even offers a Pomodoro timer. 
Scheduling:
1. Calendar 

Calendly is a robust automated scheduling platform. It allows you to prioritize important tasks and helps you stay ahead of your day-to-day tasks. Thus, letting you make the best use of time. Be it calls, emails, meetings, follow-ups, Calendly enables you to schedule it all with just a few simple clicks. 
You can even set buffer times between calls and appointments to avoid hasty interactions. Irrespective of the shift you work in and the country you work in, Calendly's time zone detection feature will keep you and your prospects on the same page.  
Furthermore, You can use Calendly's dashboard to determine the timezone of your customers in real-time.
Calendly also provides in-depth reporting and metrics to help you keep track of your calls, meetings, and sales. Thus, helping you gain insights into your campaigns and scheduling activities. 
2. Doodle 

Experience the power of social scheduling with Doodle and say goodbye to emails and boring WhatsApp images. Be it an outdoor adventure, a business meeting, a BBQ, a play date, or rehearsal, and Doodle will help you schedule it all!
Interestingly, there is no subscription fee to use Doodle. You can invite your friends using WhatsApp, Facebook, Hangouts, Messenger, eMail, and even via SMS. 
Moreover, you need not worry about clashing dates. Doodle integrates a calendar, making it easy to detect conflicts and get notifications for all important updates. 
Email Marketing:
1. Mailchimp 

Mailchimp's Marketing & CRM mobile app will help you market smarter and grow your business faster. You can access the tools you need to do your work and get you running up in minutes. Mailchimp provides you with several sales opportunities, find new subscribers, and share your brand's mission.
You can even sync your contacts with MailChimp's marketing CRM. It lets you add new customers with its cutting edge contact import tools. The app also has an intuitive dashboard that lets you call, text, and email directly. You can also record notes and add tags for every interaction and easily remember the important details. 
2. Sendinblue 

SendinBlue has evolved from an email marketing platform to a comprehensive solutions hub. It comes with expanded automation and built-in CRM functionality. Thus, making it suitable for most small businesses.
It has a well-designed and easy to learn interface. Not only does the tool cover email marketing, but it also provides support for newsletters and basic customer relationship management (CRM) functionality. 
SendinBlue VoIP provides language support in English, Italian and Dutch and can support different accounts per company.
3. EasySendy

Increase your sales with EasySendy email marketing solutions across all industries; EasySendy can help businesses extend their reach, boost conversion rates, create a bond with their audience, and increase sales.
Business proprietors build bonds with subscribers, showcase their brand reputation to consumers, and propose discounts, offers, vouchers, and promotions to their dedicated fans by running promotional or sales campaigns.
EasySendy is an all-in-one email marketing solution that allows you to carry all your various marketing channels together and accelerate traffic, a higher conversion rate, and better ROI for online geeks, marketers, small businesses, and startups. In addition, you can easily design email templates for your campaigns.
4. VoIP
CallHippo 

CallHippo is a business phone system provider that enables small businesses and enterprises to easily connect with their customers. It comes with advanced communication features. These include call routing, voicemail, IVR, call analytics, and more. 
It is ideal for businesses with a fast-growing customer base. Businesses looking forward to setting up their contact center must try out CallHippo's versatile platform. Not only does it help you provide better service to your clients, but it also helps you generate more sales. Go ahead and set your contact center in less than 3 minutes. 
5. Ringcentral

RingCentral is a free communications platform for smart video meetings and integrated team messaging. It allows up to 100 people to attend video meetings. 
It offers a built-in team messaging tool to chat with others before, during, and after the meeting. You can message individuals and easily collaborate with 
file sharing, task management, and a shared calendar. 
The app provides HD voice quality, call forwarding, and advanced call features. Moreover, it allows you to send and receive messages from your RingCentral business number and communicate with clients and coworkers on the spot. 
WORDS THAT MAKE SENSE!
Read The Most Well Researched & Insightful Articles From CallHippo Team