Date: September 19, 2023
Simplify your phone communication with a cost-effective, secure, reliable virtual phone service.
WhatsApp is a prevalent messaging app that lets you send and receive texts, images, videos, and even make video calls to anyone using it.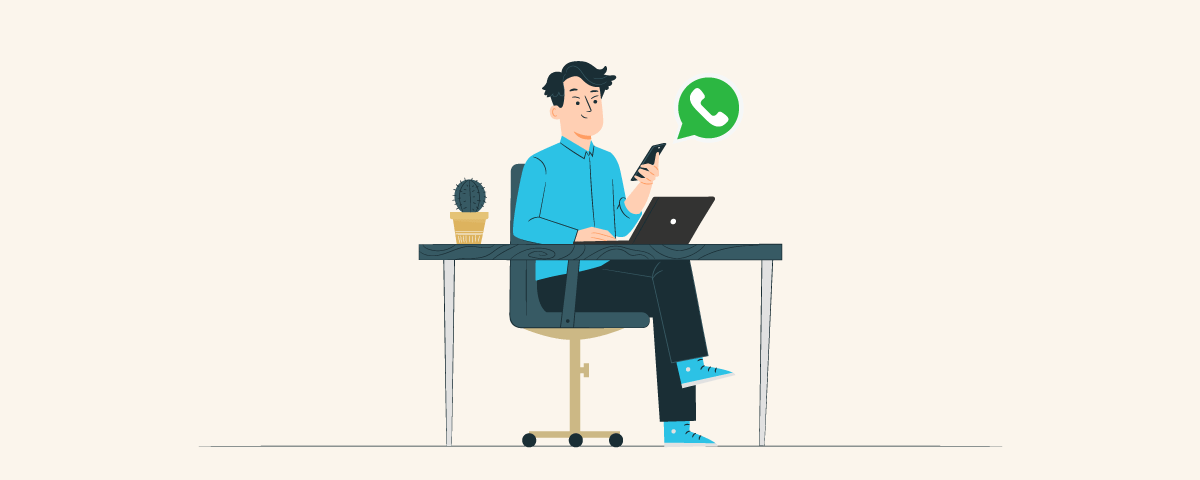 In addition to promoting and helping businesses through its dedicated app, WhatsApp Business allows you to connect with your clients & respond to their questions seamlessly. 
To begin using it, you'll need a WhatsApp-free virtual number, so in this guide, you'll learn how. But, first, let's take a look at what a virtual number is:
What is a WhatsApp Virtual Number?
WhatsApp virtual numbers are phone numbers that you can use on multiple devices simultaneously and can be shared among multiple users without needing a physical SIM card.
Nowadays, businesses use virtual numbers to keep track of all calls and SMS and forward them to the appropriate agent with a single virtual number. So, if you use WhatsApp Business, the best instant messaging app, it is even more convenient.
How To Get A Virtual Phone Number [Video]

Free Virtual Number For WhatsApp: Why Should You Use Them?
You can manage business calls and messages easily with a WhatsApp virtual number, and it does not require a SIM card for use on multiple devices. Virtual numbers are beneficial if you have multiple employees and several different phone numbers working for your company.
The virtual phone number has robust features like call forwarding, routing, IVR, and differentiation. It's also highly convenient to have a free phone number instead of purchasing an actual phone by number. You can then use it to set up a WhatsApp account without needing a SIM card.
In addition, this free virtual number allows you to create many WhatsApp accounts rather than sticking to temporary phone numbers. Hence, a virtual number for WhatsApp is an excellent alternative for growing your business internationally.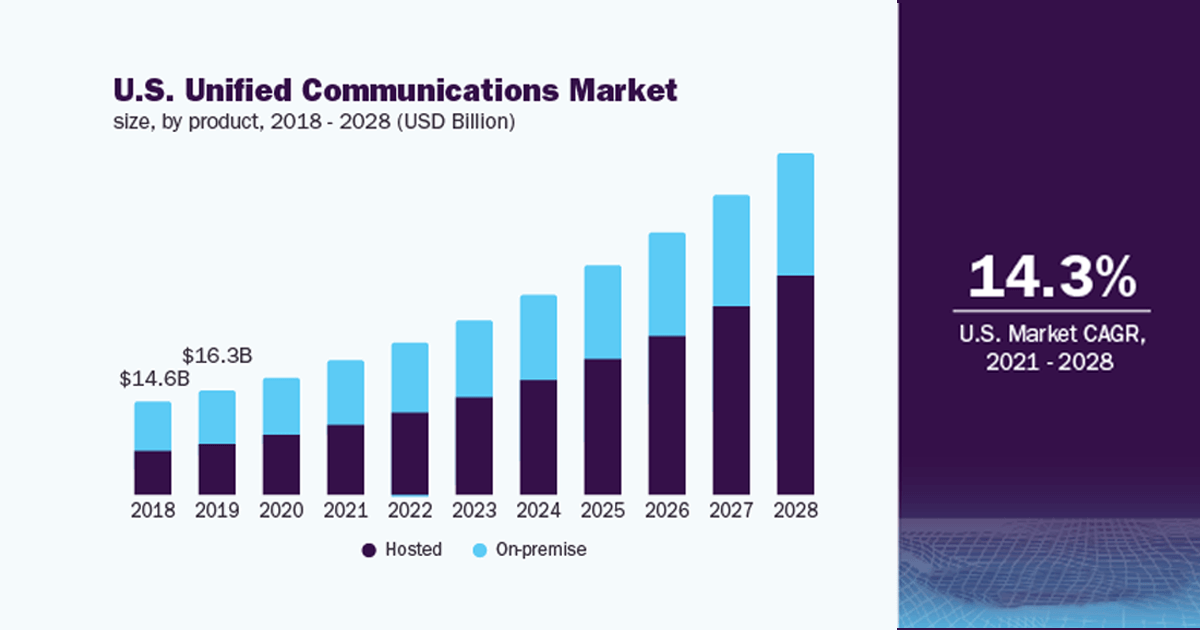 (Source: grandviewresearch)
According to Grandview research, The global UC market is expected to record a CAGR of 16.8% from 2019 to 2025. Using a virtual number for your business will save you time and money because you won't need to use your phone number or create a dummy number.
Let's look at how you can get a WhatsApp virtual phone number now that we've better understood its advantages.
How to Use Virtual Number For WhatsApp Account
Here are the steps for using a virtual phone number on your WhatsApp account:
Install WhatsApp

After installing WhatsApp, type your country details and virtual number for the WhatsApp registration process.

You will acquire a verification code on your virtual phone system app or desktop.

After feeding your SMS verification code into your WhatsApp account, you're all set to use WhatsApp with virtual phone numbers

.
How to Get a Free Virtual Number for WhatsApp?
In no time, you can set up your virtual number for WhatsApp business with CallHippo, one of the leading virtual phone number providers. Here's how to get a virtual phone number for WhatsApp in the same way that you would any other phone number:
Step 1:

Sign up with CallHippo.

Step 2:

Choose the country that interests you.

Step 3: Select your city/state for your phone number. With CallHippo you can get a Virtual numbers of United States, get a UK phone number, Canada & 50+ other countries. 
Step 4:

Pick your preferred virtual mobile number

Step 5:

Choose a package and make the payment.

Step 6:

With your virtual number, you can begin using our services immediately.
How to verify it on WhatsApp or WhatsApp Business?
Verify your WhatsApp account by following these steps:
Step 1:

Enter your phone number to verify your WhatsApp account.

Step 2:

Choose your country from the drop-down list. Your country code will appear automatically in the box on the left.

Step 3:

Tap the following button to receive a verification code. If prompted, tap on Call me to receive the code by calling.

Step 4:

Input the 6-digit verification code you received via SMS or phone call.
Note: You can use different country virtual numbers like Uk phone number, US virtual phone number, and Finland phone number for verification.
How are Businesses using WhatsApp?
By automating, sorting, and quickly responding to customer messages, WhatsApp Business makes interacting with customers as simple as possible.
It works like WhatsApp Messenger, so you can do everything you're used to by using valuable WhatsApp features, such as messaging and sending photos. How can WhatsApp benefit your business? The app may be able to help you with these four things-
1.Elevate your customer service
A WhatsApp Business account can make your customer service more efficient and personalized. Not only does it serve as a direct message channel, but it also offers several tools to elevate communication with customers.Quick Replies Labels to organize and categorize user Away Messages and Greeting Messages.
2.Show Case Your Product in a Catalog
It lets your customers look for your products without leaving the app so that you can think of the WhatsApp Business catalog feature as a mobile storefront.
3.Communicate with colleagues or employees
You can use WhatsApp Business for more than just communicating with customers. It's also a fantastic way to stay in touch with employees. For example, 79% of professionals use messenger apps like WhatsApp for work communication. 
4.Network with other professionals
Last, you can use WhatsApp to communicate with others in your industry since it has a video chat function similar to Zoom or Skype. You can even sync WhatsApp Business with your desktop so you can conduct professional networking calls from your office computer.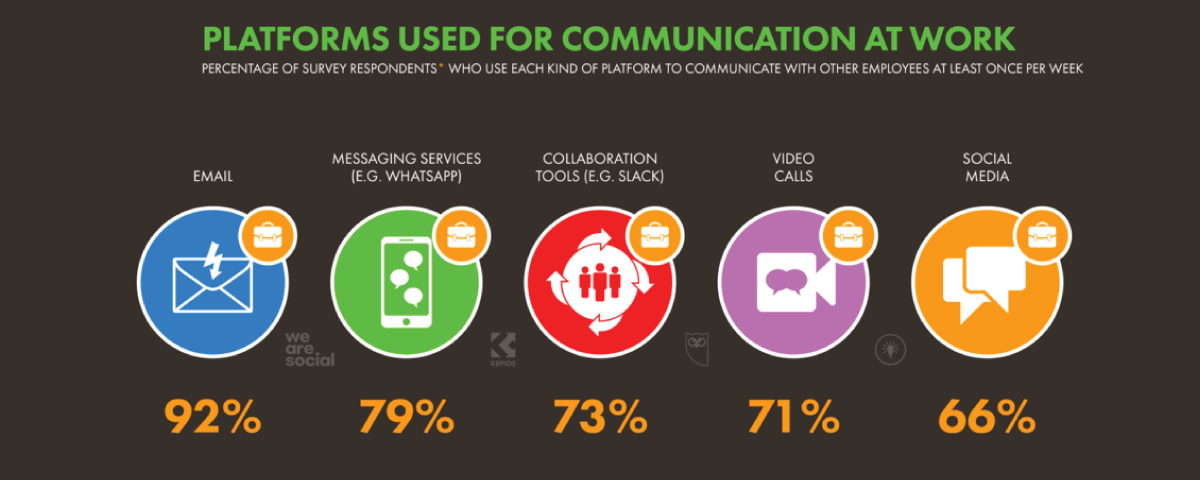 (Source: datareportal)
How to Change WhatsApp Number Without Verification Code?
Unfortunately, you can't bypass the WhatsApp verification code. For WhatsApp to work, the only data you need to enter is the phone number. By verifying the code, you can only sign in to WhatsApp if you are the owner of the number.
Although you can only start the access process with the number, you will still need to enter the code that the account owner will receive. The bottom line is that – You cannot access WhatsApp without the verification code. Otherwise, millions of users would no longer be protected against intrusions, but one cannot bypass the verification code entirely.
How to Verify WhatsApp Without the Verification Code?
You can't activate your WhatsApp without a verification code! You need an operational phone number to set up a WhatsApp account and receive a verification code. However, you can use a free virtual number for WhatsApp if you don't want to reveal your number.
How to Use WhatsApp Without a Phone Number?
If you are worried about using your real phone number, you can use a virtual mobile number for WhatsApp. Yes, it is possible. You can now use WhatsApp with a free fake number. This is one of the best WhatsApp tricks we've ever seen, You no longer have to use your real phone number.
Can I use WhatsApp without a phone?
One of the most prevalent mobile messaging apps, WhatsApp is a feature-rich app that regularly receives updates that bring new enhancements. However, WhatsApp misses out on one crucial feature – a dedicated app for computers to use WhatsApp without a smartphone.
WhatsApp Web lets you use WhatsApp on your computer, but it still requires a smartphone to scan a custom QR code for authentication and can only be used with a connected smartphone.
Benefits of Employing a Virtual Phone Number For WhatsApp
As time passes, virtual phone numbers are proving to be a revolutionary technology in telecommunications.
You can expand your market and improve your business' reach with a free virtual phone number. As a result, the use of virtual phone numbers has grown tremendously.
Here are the significant benefits of using a virtual WhatsApp number, these are:
1.Enhanced Internal Communication
As a reliable means of internal communication, the WhatsApp app is familiar to everyone and is widely used. As a result, it will improve both internal and external communication efficiency.
2. Personalized Experience
One of the most critical components of having a personalized customer experience is having a free virtual phone number for WhatsApp. This is because virtual WhatsApp number has a broader reach, and most customers prefer to send messages on the platform instead of contacting a customer support phone number. Additionally, it is a feasible option where you can receive hundreds of emails or messages a day from their clients.
3.Number Masking
The best way for a business to safeguard the identity of its customers is to mask their numbers. Also, number masking controls the mishandling of sensitive information. So, it protects customer privacy, facilitates in-platform transactions, and reduces costs.
4.Enhanced Marketing ROI
You can use the free virtual number for WhatsApp to send text messages, videos, and images for marketing and promotional activities and to communicate with existing customers. For example, you can establish a systematic lead management system with builders and buyers using a virtual number. A virtual phone number for WhatsApp is considered to be the future of telecommunications. It is cost-effective and prevents information loss. Therefore, selecting an organization that provides a secure, reliable, scalable, and superior quality virtual number is essential.
WhatsApp Team Inbox For Sales And Support Teams
One stop solution for your WhatsApp communication. Sales, Marketing and Customer Support from a single WhatsApp number.
5 Best Virtual Phone Number Providers for WhatsApp [Free & Paid]
Relatively new than others in this list, CallHippo is trusted by more than 5000+ companies globally and is one of the best virtual number provider of whatsapp. CallHippo's VoIP offers a wide range of features that allow you to set up and use a virtual phone system quickly.

Highlights:
Mobile apps to run your business from anywhere, anytime. 

Smart call forwarding ensures you don't miss any important calls even when you are not in the office. 

Live call monitoring helps ensure your agents are working efficiently. 

Integrates with more than 85+ apps, including Zapier, Salesforce, and HubSpot, to streamline workflows. 

Track your phone support performance with advanced analytics comes VoIP system to improve your call quality and call center's efficiency over time. 
Pricing:
| | | |
| --- | --- | --- |
| Bronze ($20/user/month) | Silver ($30/user/month) | Platinum ($35/user/month) |
| Free number, forward to device, SMS, Voicemail, call recording, and more | Everything in bronze plus IVR (interactive voice response), live call, after call work, call cascading, holiday routing, and more | Everything in silver plus power dialer, 3-way calling, call barging, IP whitelisting, customer caller id, and more |
Built especially for new-age entrepreneurs and small businesses, MightyCall offers an affordable whatsapp numbers. With MightyCall, you won't have to pay per user. Instead, they charge a fixed fee per month. 

Highlights:
Provides unlimited extensions to help you scale your business at no extra cost.

Auto-attendant to greet callers, deliver necessary information, and forward calls to the appropriate extension. 

It allows you to port your existing number for free. 

Receive voicemail with the transcribed text on your email. 
Pricing:
| | | |
| --- | --- | --- |
| Basic ($29.99/month) | Standard ($39.99/month) | Ultimate ($99.99/month) |
| 1000 minutes, 2 toll-free numbers, unlimited users, voicemail, and more | Unlimited minutes, 5 toll-free numbers, call recording, voice to text, and more | Unlimited minutes, 10 toll-free numbers, presence indicator, voice studio recording, and more |
RingCentral offers a fully-integrated, easy-to-use solution for phone, videos, meetings, and messaging in one platform. It also allows you to send a fax to anyone online. 

Highlights:
Make team collaboration easier with team messaging, file sharing, task management, and HD video. 

Route calls to the right support agent with carrier-grade reliability. 

Voicemail-to-text enables you to keep track of conversations and coach your call center agents accordingly. 

Call whispering and barging features help improve customer experience in real-time. 
Pricing:
| | | | |
| --- | --- | --- | --- |
| Essentials ($29.99/user/month) | Standard ($34.99/user/month) | Premium ($44.99/user/month) | Ultimate ($59.99/user/month) |
| Up to 20 users, unlimited calls within the US & Canada, team messaging, document sharing, and more | Unlimited users, unlimited audio conferencing, up to 24-hour meeting duration, 24/7 support, and more | Single sign-on, automatic call recording, multi-site admin and management, call whispering, barging, and more | Device status reports, device status alerts, unlimited storage, and more |
4. Novocall
Novocall Conversations is a holistic call management software that turns your conversations into conversions. It comes with a suite of call management features such as callback automation, outbound calling, call tracking, and call scheduling that aims to improve customer engagement and reduce lead response times.

Integrations with CRM tools like Hubspot and Salesforce help to save time on data entry and better keep track of your lead's and customers' information.
Highlights:
– Facebook Lead Ads integration allows you to cast a wider net and capture potential customers from more touchpoints.
– Connect with customers from up to 43 countries.
– Send callers to the most relevant people based on departments, product knowledge, language, or location.
– Automatically distribute meetings to your team based on availability, priority, or equity.
5.CloudTalk
CloudTalk is a new-age cloud phone system for startups, small businesses, and online stores. It integrates with most popular CRMs, helpdesk, and ecommerce tools, including Shopify, Pipedrive, and Intercom. Cloudtalk is also a popular alternative for whatsapp enabled virtual numbers.

Highlights:
Use your existing numbers by porting them to CloudTalk.

It allows you to choose a personalized absence message or redirect calls to a different phone number to handle incoming calls outside business hours. 

Skill-based routing enables you to automatically redirect calls to the right agent. 

Its smart detection feature allows you to find solved and unsolved missed calls. 
Pricing:
| | | |
| --- | --- | --- |
| Starter ($15/user/month) | Essential ($20/user/month) | Expert ($35/user/month) |
| Unlimited inbound and intracompany calls, click to call, automated call distribution, mobile app, and more  | All Starter features plus advanced analytics, real-time client dashboard, skill-based routing, smart queuing, and more | All Essential features plus power dialer, smart dialer, call monitoring, wallboards, and more |
Final Words:
You can significantly benefit from having a dedicated virtual phone number for your WhatsApp business, as it removes any distance between you and your customers. Consequently, you will enjoy several additional benefits besides the support of your customers.
Additionally, you can easily use a virtual number without an actual phone SIM card by using the WhatsApp Business app on multiple devices with the same number.
Throughout this guide, we've shown you how to get a WhatsApp virtual number. While several options exist, in our experience, CallHippo is one of the best virtual number provider.
Frequently Asked Questions
Does WhatsApp accept virtual phone numbers?
Yes, WhatsApp does accept virtual phone numbers, and it is possible to activate WhatsApp with a virtual phone number.
Is my personal information being shared?
It is necessary to state that neither WhatsApp nor Meta can read your private messages or hear any calls with your friends and family on WhatsApp.
Furthermore, because your texts are protected by end-to-end encryption, WhatsApp will never weaken this encryption, and each chat is clearly labeled, so you know exactly what's happening.
Are virtual phone numbers legal to use for WhatsApp Business?
Yes, It is legal to use virtual phone numbers for WhatsApp business.


Get Virtual Phone Number from CallHippo

Start making and receiving calls in 50+ countries with CallHippo, the most trusted platform.
WORDS THAT MAKE SENSE!
Read The Most Well Researched & Insightful Articles From CallHippo Team