Date: September 15, 2023
Virtual phone number, also known as direct access or inward dialing number, is a phone number that does not have a directly connected line. Typically, these numbers are programmed to forward incoming calls to another telephone, whether VoIP, fixed or mobile.
You can set up this flexible virtual number without any prior technical knowledge. Additionally, these virtual phone numbers can record voicemails, share the same number with others, and share the same number with other businesses.
According to Persistence Market Research, The VoIP services market is expected to reach $194.5 billion by 2024. Virtual phone systems are growing due to low maintenance and setup costs, minimal staff support, improved reliability, and robust features.
Why should you opt for Virtual Phone Numbers?
By now, it must be obvious why getting a phone number could prove to be a huge advantage for your business. However, it still has some more benefits to offer you apart from the features it provides.
1. No hardware or infrastructure
The biggest advantage of a virtual phone system is that it does not require any physical components. It does not need any hardware or infrastructure. No more dealing with bulky phone systems, entangled with wires!
A virtual telephone number can be used from any device with a working internet connection. Since it is completely virtual, it does not demand periodic maintenance. You do not need any physical space to store and operate it. 
2. Easily scalable
Scaling a virtual phone system up or down is extremely simple. You do not need to purchase expensive hardware or set up any infrastructure. You can simply add users to your existing system. Thus, a virtual phone system grows with your business.
If for any reason, you want to scale down your system, then you don't need to worry about storing any hardware. You can simply remove some users from your system and adjust it according to your requirements.
3. Global connectivity
Using traditional phone systems to make international calls can prove to be very expensive. Companies rack up huge phone bills every week due to international calling. However, you can connect with people across the globe using a phone number at just a nominal rate.
This is because virtual phone systems route calls over the internet. You don't need a service provider to establish connections abroad. Thus, you will only need to pay for a high-speed internet connection to make as many seamless international calls as you want.
4. Remote access
Earlier, you needed to be present in the office to take calls made to your office number. However, now you can work on the go It doesn't matter where you are, you can attend to work calls as long as you have a device with a working internet connection!
This significantly improves the workflow and prevents any backlogs from occurring. It also goes a long way in promoting the work from home culture, which enables companies to hire talented individuals from all across the globe. 
In a survey conducted by Owl Labs, it was found that remote workers put in 40 hours/week of work, which is an astonishing 43% more than on-site workers. 


Expert Advice
"Virtual phone numbers have become an essential part of business communications in 2023. And with so many free virtual phone number providers, you don't have to spend any money to talk to your customers. However, it's essential to consider factors like call quality, ease of use, features, and reliability."
15 Best Free Virtual Phone Number Providers For Your Business
Brand Name
Rating
Key Features
Pricing
RingCentral
Business phone or toll-free numbers
Unlimited calling within the US and Canada
Business SMS
IVR
Core: $20 per user/month
Advanced: $25 per user/month
Ultra: $35 per user/month
Vonage
AI virtual assistant
High-definition call quality
Unlimited calling and text messaging on all plans
Free video conferencing
Mobile: $14.99 per line per month
Premium: $24.99 per line per month
Advanced: $34.99 per line per month
CallHippo
Call forwarding
Call recording
Voicemail
Text messaging
Basic: $0
Bronze: $16 /month
Silver: $24 /month
Platinum: $40 /month
8×8
Unlimited calling in the US and Canada
Auto attendant
Music on hold
Voicemail
Team messaging
Hot desking
Call queues
X2: $24 per user per month
X4: $44 per user per month
ooma
24/7 customer service
Offers more than 35 calling features
Music on hold
Call recording
Essentials Plan: $19.95 per user per month
Pro Plan: $24.95 per user per month
Pro Plus Plan: $29.95 per user per month
Dialpad
Text, audio, and video calling
Speech analytics
Caller ID
Mobile app and desktop app
IVR systems
Standard: $15 per user per month
Pro: $25 per user per month
Enterprise: Contact sales
Nextiva
Auto attendant
Hold music
Mobile app and desktop app
Video conferencing
Audio-only conferencing
Advanced IVR systems
Caller ID
Essentials: $18.95 monthly
Professional: $22.95 monthly
Enterprise: $32.95 monthly
Grasshopper
Unlimited free calls and texts in Canada and the US
Offers toll-free numbers, vanity numbers, and local numbers
Custom greetings
Call forwarding
Solo: $26 per month
Partner: $44 per month
Small Business: $80 per month
freshdesk
Communication management and monitoring features
multi-level IVR
call masking
Call Conferencing
Growth : $15.00
Pro: $48.99
omnichannel : $29.00
phone.com
Dial-by-Name Directory
Click-to-call and Call Forwarding
Music on hold
IVR menus
Basic Plan: $12.99 per user per month
Plus Plan: $19.99 per month per user
Pro Plan: $29.99 a month
Google Voice
Voicemail transcripts
Unlimited text messaging in the US
Multi Level auto attendant
Personalized voicemail greetings
Audio & video conferencing
Integration with Google Meet & Calendar
Starter: $10 per user/month
Standard: $20 per user/month
Premier: $30 per user/month
Sonetel
Call forwarding to anywhere worldwide
unlimited conference calls
free call recording
custom caller ID
Business package: $4.99 per month
Premium: $11.95/month
TollFreeForwarding.com
call conference
call forwarding
call recording
Pay As You Go: $9/month
250 Minutes :$14 /month
Mightycall
Call Forward to any device
Call Conference
Call Routing
after-hours calling
Small Team: $15 per user per month
Business: $20 per user per month
Enterprise: $150 per user per month
evoice
time-based routing feature
call forwarding
eVoice Auto Attendant
BILLED MONTHLY AT $148.50/11 users
BILLED MONTHLY AT $14.00 /1 User
BILLED MONTHLY AT $78.00/6 Users
1. RingCentral

RingCentral provides a comprehensive business communications solution using VoIP technology. In addition, the company specializes in cloud-based communications and offers virtual phone numbers, 800 numbers, and vanity numbers to businesses of all sizes.
It can even allow you to reach clients via video voicemail, and you can respond to them in the same format, offering seamless customer service. As your business grows, you'll enjoy access to add extensions and forwarding calls to the right employee. 
Caller ID control, call screening, call logs, notifications of missed incoming calls, and faxes are also present in RingCentral's functionality.
With its cloud PBX, this company could streamline internal communication and eliminate your phone bill. You can use a desktop softphone application to run conference calls with remote team members, with or without video.
A well-rounded communication solution, RingCentral integrates with more than a hundred business apps and surpasses industry standards while remaining within the average price range from $19 to $49 per month per user.
Features:
Wide range of Local and Toll-Free Number

Additional features include Call screening, call logs, forwarding, and notifying missed phone calls and faxes.

Unlimited SMS & Video conferencing

Present in 100+ countries with local plans & international virtual phone number. 
Pros:
Unlimited calls within the U.S. and Canada 

HigherPlans include 10,000 toll-free minutes
Cons:
The base plan is limited to only 20 users
Expensive for startups.
Free Trial
For the first 15 days, RingCentral offers a free trial on all three pricing plans and allows you to try all features without any limitations.
2. Vonage

Vonage supports over 85 countries and provides the most comprehensive portfolio of virtual numbers available worldwide.
The Vonage Business Communications service includes voice, text, fax, team messaging, and video conferencing, not to mention an intuitive video collaboration solution for everyone in the organization and the ability to prioritize traffic for optimal quality and performance.
Additionally, Vonage instantly provides a free virtual telephone number, which you can use to make and receive phone calls and messages.
You should go with Vonage if you are looking for an instant solution that allows you to obtain virtual numbers that are well tested and of high quality without having to negotiate contracts. Furthermore, These numbers will work well in your clients' markets, ensuring excellent customer engagement.
Features:
Unified communications: voice, video, & instant messaging app

50+ phone features and integrated solutions

99.999% global reliability and Quality of Service (QoS)

Enhanced productivity and connectivity

Scalability & global presence
Pros:
Microsoft Teams integration
User friendly mobile and desktop apps
Cons:
Expensive with additional features
Free Trial
Although Vonage doesn't provide a free VoIP number, you can try all features of Vonage without any restrictions for a 30-Day risk-free trial of Vonage when you subscribe to one of the four plans offered by Vonage.
3. CallHippo

CallHippo was created to be a convenient, efficient, and cost-effective way for small businesses and their customers to communicate. With this service, you can better service your customers, take advantage of more business opportunities, and even generate more conversions.
CallHippo offers free virtual phone numbers trial from more than 50 countries, the ability to add multiple users, and the capacity to make international calls. Furthermore, You can set up a call center with its user-friendly interface in just a few minutes.
Additionally, CallHippo allows you to record conversations for later review by managers. At the same time, the real-time analytics feature is handy if you need detailed information about callers, call durations, or call quality.
CallHippo integrates with Zapier, Zoho, Zendesk, Slack, HubSpot, Intercom, Groove, Freshdesk, and Pipedrive. Pricing ranges from $14 to $35 per month per user, and support is provided via email, phone, live chat, and documentation.
Features:
Virtual numbers based on prefixes and keywords

Exceptional Call management tools

Mobile applications for Android and iOS devices

Advanced features include conference calls, transfer, queuing, call barging, cell phone number forwarding, ring all, team collaboration tool, voicemail, and on-hold music.

Automated integrations
Pros:
50+ third-party integrations on all plans
Set up account within three minutes
Cons:
Free Trial
CallHippo offers a free trial for all of its plans, and you get an intuitive dashboard, a call forwarding feature, call management, email voicemail, and more.
Get Virtual Phone Number from CallHippo
Start making and receiving calls in 50+ countries with CallHippo, the most trusted platform.
4. 8×8

Compared to other virtual phone service providers, 8×8 stands up quite nicely. Getting started is relatively easy. Choose a plan, choose a virtual phone number—or port one over—and register online. If you're purchasing an advanced program, an 8×8 support professional can assist you in setting everything up.
8×8 integrates seamlessly with top business applications, including CRMs. Plus, 8×8 's audio and video conferencing can accommodate up to 500 participants depending on your chosen plan.
Pricing ranges from $15 to $44. While 8×8's X-series customer support generally exceeds expectations, Express plan customers do not have access to higher-tier plans' 24/7 phone and chat support. In addition, express plan customers can submit questions via the website, but help may not provide answers immediately.
Features:
Superior team-communication tools like HD conference calls, screen sharing, one-to-one messaging, and group chatting for up to 100 people.

Developed speech & interaction analytics.

You can switch from chat to voice or video meetings with just one click.

Advanced IVR system directs callers to the correct department.

Intelligent Call Conference, Call Forwarding, Call Routing, and Call Recording services
Pros:
Plans include unlimited calling to 10+ countries
The base-level plan includes many features at less cost.
Cons:
24/7 support is available only in higher plan.
Free Trial
Though 8×8 doesn't provide a free VoIP number, a 30-day free trial is available for up to 10 users with unlimited calling and features like auto-attendant, call routing, and voicemail.
5. Ooma Office Phone System

A business phone system like Ooma Office is an excellent choice for small and midsize businesses, particularly those who need toll-free numbers, fax extensions, free virtual mobile number, and other features to communicate seamlessly. 
However, it does lack some technical characteristics, so it's best for those who want a straightforward yet no-frills VoIP system.
Ooma Office costs $19.95 per user per month and includes multi-device ringing, call transfer, on-hold music, digital voice mail, call reports, and automated call routing when you're not working. There is no contract required.
In the meantime, we recommend purchasing your desk phone from Ooma for seamless sync. This virtual phone system has a simple interface that allows you to manage communications from anywhere. For example, from the web admin interface, you can manage customer calls, send faxes, check your voicemail, and alter company contracts.
Features:
U.S. and Canadian unlimited calling

An AI-powered virtual receptionist greets and directs callers automatically.

Free Virtual Numbers & Toll-Free Numbers

Conference bridge for up to 10 callers

Voicemail to email, messaging, virtual fax, unlimited domestic phone calls, advanced call routing, call recording, voicemail transcription, and call filtering.
Pros:
For startups, an entry-level plan is affordable
Usable with existing analog phones.
Cons:
Toll-free service costs extra
Call duration is not trackable.
Free Trial
The 30-day money-back guarantee provided by Ooma applies to every product you purchase from the company. Should you not be satisfied with the device or service, you can return it if the customer purchased it directly from Ooma.
6. Dialpad

There are many virtual phone number providers, but Dialpad stands out because of its price and feature list. Dialpad provides a virtual phone number with all the features you need for seamless business communication. Still, it shines when it comes to offering a comprehensive business phone system.
The most impressive feature is its ability to attend video conferencing calls with an AI assistant who takes notes and transcribes calls at your request. Additionally, When you register for the service, you are granted unlimited calls, collaboration, chats, SMS, and file sharing, all from one intuitive workspace.
Features:
100% uptime Service Level Agreements (SLA)

Enhanced 24/7 Phone Support

Virtual phone number support in 50+ countries

CRM integrations (Salesforce, Hubspot)

Call controls (call forwarding, transfer, hold, mute)

Custom voicemail greeting and transcription
Pros:
100% uptime service-level agreement with higher plan
An affordable base plan.
Cons:
Faxing may cost extra
Unlimited calls are available only in US and Canada.
Free Trial
Dialpad does not offer a free virtual number, but you can try it for 14 days free. In addition, Dialpad provides premium voice, text, HD video, and video conferencing features.
7. Nextiva

Nextiva lets you manage your virtual phone number from your desktop computer, mobile phone, tablet, or desk phone. It is one of the market's recommended china phone number providers.
Besides keeping your local number, Nextiva enables you to use it over VoIP to get HD voice calls. You can also get virtual business numbers for different locations in the US, so you can better appeal to local and small business owners and prospective customers.
It is one of the best and most comprehensive voice, messaging, and video communication systems available today, offering four plans including the Essential, Professional, Enterprise, and Ultimate. Annual pricing ranges from $18.95 to $57.95 per user.
Features:
Automated customer feedback

Advanced Call and data management tools like voicemail, email conversion, call transfer, call forwarding, etc.

Unlimited conference calls

Recorded greetings
Pros:
All plans include video calling
24/7 customer support.
Cons:
Limited integrations with the base plan
Free Trial
If you sign up for a free trial of Nextiva's virtual phone system, you'll get access to their entire suite of call handling features for 30 days.
8. Grasshopper

Grasshopper offers various features for entrepreneurs and small businesses as a leading virtual phone number provider. Grasshopper plans include business texting, call routing, call forwarding, VoIP and Wi-Fi calling, virtual fax, voice mail, custom greetings, detailed call reports, and unlimited extensions.
There is no need to buy different phones or special equipment for Grasshopper because it works with any phone, so you can choose from Grasshopper's inventory of local, vanity, and toll-free numbers. You can likewise port your current number to Grasshopper if you prefer.
There are three plans available starting from $26 at Grasshopper, with the only differences being the cost and the number of extensions and virtual phone numbers included. Most VoIP service providers charge a per-user fee, but Grasshopper charges no per-user fee.
Features:
Automated call routing can be achieved using Virtual Phone extensions.

Voice Studio & Instant Response

Enhances your virtual phone number service and offers convenient and easy-to-use business features.

Analyzes your company's interactions across a wide range of channels.

Incoming call management capabilities include automatic answering, call forwarding, call transferring, simultaneous handling, and Web-based voicemail.
Pros:
User friendly desktop and mobile apps
Fast and easy setup
Cons:
Not recommended larger businesses
Free Trial
Grasshopper offers a 7-day free trial, which includes one dedicated number, three extensions, 100 minutes, and 100 business texts. However, once you sign up for the Grasshopper trial, you get a 50% discount when you convert to full service.  
9. FreshDesk

Aside from being intuitive and scalable, Freshdesk Contact Center also offers advanced voice AI capabilities, making it one of the best free virtual phone number systems on the market today. Additionally, Freshdesk Contact Center offers superior communication capacities that help you run your business daily.
You won't have to sacrifice your existing business numbers if switching to another VoIP service. In addition, Freshdesk seamlessly integrates with other leading applications, including Salesforce, HubSpot, Zapier, and Shopify, making it easy for your agents to work anywhere, take notes, and create tickets, all at reduced costs. 
Subscription fees for Freshdesk Contact Center are $0, $15, $39, and $69 for Free, Growth, Pro, and Enterprise, respectively.
Call recording, transcripts of post-call conversations, and call masking are some features available through this virtual business system. For example, Call masking displays your business's virtual phone number regardless of whether it is the business line or the agent's private line.
Features:
The free local virtual phone number that works in over forty countries

Communication management and monitoring features

Integrated call center functionality, such as multi-level IVR using a customizable call-flow mechanism to route client calls.

Intelligent Omnichannel Freshdesk solution that automatically creates tickets for agents to handle voicemails and missed calls

Call forwarding, call masking, IVR routing, and Call Conferencing facility.
Pros:
21-day free trial.
Instant remote support integration is available.
Cons:
Dashboard apps are available only on the Higher plan.
Free Trial
There is a 21-day free trial for Freshdesk that includes features such as Email & Social Ticketing, Ticket Dispatch, Knowledge Base, Ticket Trend Report, and Data Center Location.
10. Phone.com

The Phone.com business phone solution caters to small companies in industries including retail, technology, free local phone number, health, lifestyle, and education. It offers users SIP trunking services and PBX service for a single VoIP provider.
Additionally, the solution provides applications such as call queueing, conferencing, and call recording. It has a simple user interface with a range of call, phone, and management features, making it perfect for small businesses and startups.
In addition to paying-per-minute and unlimited calling plans ranging from $11.99 – $23.99, Phone.com also offers auto-attendant functionality with features such as on-hold music.
With Phone.com, you can easily configure your business phone system. The application enables you to block or answer calls through the addition of a number in your phone account. It works with call blocking, forwarding, and screening.
Phone.com is considered as one of the best Norway, Uk, and Greece virtual phone number providers in 2023.
Features:
Auto-attendant functionality with IVR capabilities

Custom greetings and messages

Call blocking, transfer, and forwarding functionality

Unlimited extensions and call routing

Voicemail to email conversion
Pros:
Includes video conferencing
Plus plan users can get a free phone number.
Cons:
Call analytics is available only in Pro plan.
Free Trial
While Phone.com does not offer a free trial, you can still try the service with a 30-day money-back guarantee, which provides 300 minutes of calling per month for you to decide whether you want to continue.
11. Google Voice

Free virtual number services such as Google Voice provide superior call quality at a fraction of the cost of conventional phone services. Furthermore, Google Voice offers feature-rich plans with unlimited business calls and text messages and helpful management tools to help businesses manage their calls effectively.
The Google Voice service lets you set up a business or virtual phone number on a cell phone, landline, or via the web using an internet connection. You can port an existing phone number or choose a virtual phone number with a specific area code, For example, you can get a UK number with any area code you want.
Easily integrated with other Google Workspace applications, including Meet and Calendar, Google Voice is a logical addition to your company's tech tools if you already use Google Business Suite.
Free Google Voice plans with a personal Google account are available for freelancers and solo entrepreneurs who only need a dedicated business number. For businesses, Google Voice offers three plans ranging from $10 to $30, voicemail transcription, call recording, call forwarding, unlimited call and SMS in the U.S., and 24/7 customer service.
Features:
Voice lines work with mobile devices, laptops, and desktop phones, so you are always connected.

Voice saves you time by blocking spam calls and transcribing voicemails automatically.

Easily set up multi-level auto attendants and ring groups (also known as hunt groups) can be configured instantly and globally from anywhere.

The Google Workspace Admin console makes managing number assignments, porting, and billing easy.
Pros:
Offers free numbers
Porting in existing numbers.
Cons:
Works only with other Google apps
Free Trial
You can sign up for free, and as long as you use it to make and receive calls between your Google Voice number and other U.S. numbers, it's free.
12. Sonetel

Sonetel is a free virtual phone number service that delivers a simple cloud-based phone system to up to 20 users. In addition, you can choose from a long list of countries to connect anywhere you need to communicate with customers, suppliers, or partners. You just need to get a virtual number of the particular countries, such as china virtual number for china, Singapore's virtual phone number, Cyprus virtual number, etc.
Besides making and receiving calls from the web or your mobile device and even calling internationally at low rates, they also provide a free conference call service that lets you conduct meetings without paying access fees.
With Sonetel, you receive a free business number, an internet-based phone system, call center features, conference calls, and much more. Moreover, you can use it from any device with the Sonetel app, from any internet connection, so you are safe even while abroad or making international calls.
You can use the virtual phone number app to access many outstanding features, including a free local phone number in any country, a cloud-hosted business phone system, and free voice calls between Sonetel users (Sonetel to Sonetel).
Features:
Call forwarding to anywhere worldwide at the cost of a local call

Increased data storage & unlimited conference calls

Numerous pre-recorded voice replication options are available.

100-person conference rooms, free call recording, and custom caller ID.
Pros:
Cons:
Lazy customer support.
Difficult to setup on your own.
Free Trial
Sonetel provides free virtual numbers; the virtual phone number will remain free if you utilize the free chat feature on your website. Additionally, you can answer calls for free on the apps and forward calls to a mobile number or landline anywhere globally.
13. TollFreeForwarding.com

This platform offers inexpensive virtual phone numbers with round-the-clock customer service and the ability to customize the voice menu. First and foremost, it provides a local number to over 120 destinations worldwide.
You can select any country-specific free virtual number from TollFreeForwarding. f you want to call Canada, you can go with Canada's free phone number, or if your client are in Czech then you can go with a free Czech number. The free number means you can use its free trial with one number for some time.
Through this virtual phone system's extensive list of local phone numbers, one can manage their business locally and connect with their customers. The pricing structure is based on various factors, ranging from $51 to $244 a month.
This software provides several features such as Simultaneous and Sequential Ringing, Time and Day Routing, International Call Forwarding, and more. In addition, many PBX features are available, including Customizable Voice Menu, Fax2MyEmail, VoiceMail2MyEmail, and unlimited extensions.
Features:
A wide range of best virtual phone numbers and local numbers in more than 120 countries

This software allows you to receive calls immediately after activating it.

With this free virtual phone number app, you can improve client communication with the help of quality cloud-based numbers.

It supports call conference, call forwarding, and call recording and allows you to expand internationally.
Pros:
No setup fees
Unlimited extensions
Cons:
Free Trial
Each of Tollfreeforwarding's plans comes with a free trial and includes several features.
14. MightyCall

The MightyCall virtual phone system offers small businesses and entrepreneurs features to help them manage the customer experience efficiently with applications including call flow configuration, forwarding, call recording, voicemail, call history, reports, and more. In addition, Facebook and Twitter integration enable users to stay in touch with their customers via social media.
A powerful feature of MightyCall is the ability to configure visual call flow charts, allowing users to set how their calls flow. In contrast, call forwarding technology enables them to make or receive calls to any number and device.
Call-ID and CNAME display virtual business phone numbers when making or receiving calls. MightyCall also supports call queues, conference calls, VIP/black-list call routing, custom greetings, visual voicemail, and an auto-attendant. Its pricing ranges from $12-$150.
Small business owners can monitor and manage inbound requests on the go with MightyCall Mobile, which provides the capability to make and receive business phone calls, be alerted to new demands, respond to them instantly, or reassign them to a team member.
Features:
CNAM enables customers to see your company's name on their phones when you call them

Route calls to the right place after the workday.

MightyCall offers local, national, and international virtual phone numbers to satisfy your branding and business needs.

An extended list of extensions with local and toll-free numbers is offered with a free trial.
Pros:
Dial-by-name feature with all plan.
It provides unlimited storage.
Cons:
IP phones are supported only above the base plans.
Free Trial
MightyCall's free trial offers an unlimited calling facility backing an extensive list of unlimited extensions with local and toll-free numbers.
15. eVoice

eVoice is one of the best web-based virtual phone number providers offering international coverage is another popular business phone company that provides web conferencing, sequential ringing, online faxing, call queuing, recording, forwarding, and auto-attendant features.
The application allows you to read your voicemails easily. You can get a free virtual number in your area and forward it to your existing phone number.
In addition, the solution allows businesses to customize greeting messages, add custom routing rules, receive text transcriptions, and receive notifications of incoming calls via email or text message. Finally, caller ID allows agents to verify and identify callers, so they can block, transfer, or answer calls accordingly.
The solution is available monthly, annual subscriptions range from $12.99 to $79.99, and support is provided via phone and documentation.
As an added feature to eVoice, you can create an automated virtual receptionist to handle your incoming business calls and route calls to the right person. The eVoice Live Receptionist service includes trained, US-based operators who can take your calls from 8 am-8 pm regularly.
Features:
eVoice offers local and toll-free numbers to suit your business needs.

Automate your national or international calls efficiently and professionally with eVoice Auto Attendant.

Leave a positive, lasting impression on your callers by crafting a professional phone greeting.

The eVoice call forwarding and time-based routing feature allow you to easily route calls to any number, no matter what time.
Pros:
Every type of virtual number available: local, toll-free, vanity, and international
The mobile app comes with complete business phone features
Cons:
Vanity numbers take over 72 hours to be activated.
Free Trial
The eVoice free trial period is one of the longest on the market. Sign up for any of their plans, and you can try all the included features for 30 days. 
How To Get A Free Virtual Number?
CallHippo is a reputable service provider that is a leader in virtual telephony service – you can easily sign up for a trial version and establish your virtual phone system in less than three minutes! Here are a few simple steps that can help you get free phone number for your organization:
Visit the website of Callhippo.

Select your country number from the list of options that appear.

Opt for a local or toll-free virtual phone number.

Link your own number with the selected virtual number and add the number of users.

You can start the free trial and start making/receiving calls instantly!
Bottom Line
Choosing the best free virtual phone number depends on your specific needs. For example, companies seeking an excellent combination of phone features and competitive pricing should consider CallHippo. In contrast, salespeople should consider it if they want detailed analytical reports to understand their call operations better.
Nextiva offers an affordable alternative that enables businesses to change their local contact number into virtual numbers that people can access anywhere in the world. At the same time, Ringcentral is ideal for companies looking for a robust, packed business phone system that includes such numbers.
To summarize, each free VoIP number service reviewed above offers some advantages. Virtual phone numbers will immensely boost your global customer service, generate more leads for your company, and give your company a professional appearance at an unbelievable price!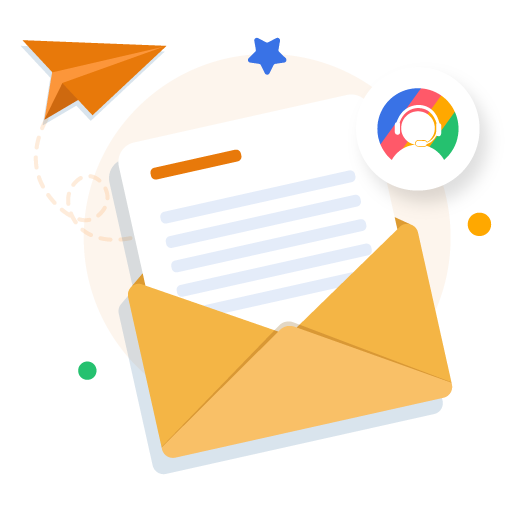 Let's Stay in Touch
Subscribe to our newsletter & never miss our latest news and promotions.

+21K people have already subscribed