Finland Virtual Phone Number
Finland virtual phone number is a cloud-based phone number that allows individuals or companies to make low-cost internet calls. Finnish virtual phone numbers can be especially useful for companies with a presence in Finland or a distributed workforce– employees working remotely.
CallHippo has 4 different plans to offer, as listed below. Choose the one that best meets your needs and fits your budget.

A. Basic: $0/user/month
B. Bronze: $16/user/month
C. Silver: $24/user/month
D. Platinum: $40/user/month
Choose from CallHippo's four editions of Finland Virtual Phone Numbers to fit your business's needs and budget.

Interactive Voice Response (IVR)
Automatic Call Distribution (ACD)
Voice Broadcast System
Powerful Dashboards
Power Dialer
Advanced Analytics
Gamification
Skill-based Call Routing
Trusted By 4000+ Global Brands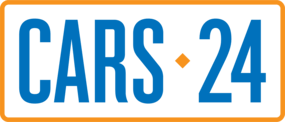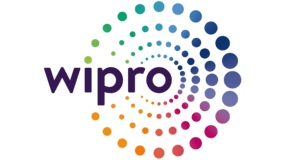 Why Do You Need a Finland Phone Number?
Customers often hesitate to pick up calls from unknown numbers or the format. This can hinder the growth of your business. However, with a Finland phone number, you can customize your phone number to match the targeted market or region in Finland. This will help you:
Build trust among Finland customers with a local number
Localize your brand across the Finland territory
Boost conversion rates with higher call pickup rates
Stay connected and better serve your customers 24/7
After your selection, proceed to make the payment.
Fine-tune strategies and accelerate growth with advanced analytics
Benefits of Finland Phone Number
Go limitless – stay local & go global at the same time with virtual Finland Phone Numbers.
Experience communication like never before. Relish various benefits while using Finland VoIP numbers.
width="22px" fill="#757575">
width="22px" fill="#757575">
Regional presence
Establish a local presence in Finland and connect with customers like never before! Build trust and grow your business in the international market with CallHippo Finland virtual phone numbers.
alt="Cost-effective" width="577px" height="477px">
Cost-effective
Our four pricing options are tailored to fit the specific needs of businesses of any size and industry. Choose the plan that works best for you to get started with CallHippo right away!
Improved productivity
Maximize productivity and streamline communication with CallHippo's advanced features, including a power dialer, smart switch, call analytics, call forwarding, voicemail, and many more.
Innovative features
Experience all the benefits of a modern phone system with CallHippo's advanced virtual phone numbers. Sign up now and take your business to the next level.
Features of Finland Virtual Phone Number
Start your
Free Trial

today

CallHippo– Top Virtual Phone Number Provider for Modern Businesses & Remote Teams.
Buy Numbers
Add Users
Start Calling
Start Free Trial
More Countries for Virtual Phone Number
Vietnam
84
Myanmar
95
Bangladesh
880
Sri Lanka
94
Singapore Toll Free
1800
Australia Toll Free
1800
Cambodia
855
Costa Rica
506
Bermuda
1
Fiji
679
UK Toll Free
0800
US Toll Free
1800
Frequently Asked Question of Finland Virtual Phone Number
A Finland virtual phone number allows you to establish a local presence even if you are located in another country. It can help you broaden your reach and, as a result, your customer base. We recommend you consider CallHippo to buy Finland phone numbers online because their pricing options are extremely affordable, come with advanced features, and can be set up in no time.
Getting virtual phone numbers for Finland is quite easy with CallHippo.

All you need to do is follow these simple steps:

Log in with your username and password.
Give your Finland virtual phone number a name.
Click 'Add Number' and select Finland as the country—from the list, you can select a virtual number for Finland
Make the payment and start making online calls from your Finnish virtual phone number.