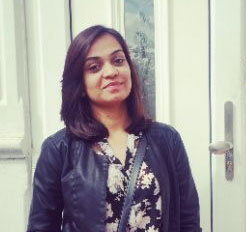 Reading Time:
5
Minutes
Published :
July 29, 2021
Call centers play a significant role in the success of any business because 58% of customers say that after-sales services and customer complaint recognition are essential factors that affect the choice of the brand. Also, 61% of customers stop dealing with brands if they experience poor services.
Thus, every business must establish a call center and gain maximum customer satisfaction. In addition, you need to recruit new employees to uplift your customer experience frequently and enhance your business efficiency with call center.
Every new employee needs some kind of training related to your organization's working process and customer interaction. Not only the recruitment but the existing employees also need frequent training to enhance their skills.
Call center training is just like any other training program where the trainee is provided with lectures, videos, and coaching sessions that teach the skills and behavior required to work in a call center.
There is various call center software available in the market that provides exceptional training to your employees in a unique way. This virtual call center software helps your business to grow high and bring excellent customer satisfaction. 
Let's understand the different methods used to give training and also the software used in it.
Standard Training Methods Used For Providing Call Center Training
The success of any virtual training program depends on how you conduct it. Here are the top five most effective methods that provide excellent training to your virtual call center employees and improve schedule adherence in a call center.
1. Virtual Private Instructor
To develop specific skills in your call center employees, you can hire a virtual private instructor who provides you necessary training online. Instead of having a physical classroom, your employees will connect to the instructors on various communication software from anywhere at a predetermined time.
What Call Center Training Softwares, You Will Need
Benefits of Having Virtual Private Instructor
Interact as per your convenient

Recorded sessions to watch anytime

Don't need any classroom; provide training remotely

Having a minuscule amount of upfront work.
2. Social Collaboration Online
Social collaboration allows employees to share their thoughts and experience on a single platform. So that anyone can adopt the idea of stimulation and implement it in their work for more efficiency. These in-house social networks and forums promote a healthy environment and a channel that conclusively shares everyone's knowledge with every customer service team.
What Call Center Training Softwares, You Will Need
Benefits of Social Collaboration Online
Create an engaging environment 

Generate the sense of achievement

Build competitive, and employees strive for excellence

Encourage best practices to increase productivity
3. Call Center Training Games
Make fun in your workspace by organizing some exciting games online for your trainees. This game leads employees to compete for objectives and motivates them to work more and more. In addition, you can use some specific measures to evaluate their performance, such as the speed of learning, the number of lessons learned, and the quickness to answer. 
Gamification immerses the excitement among trainees to get some sweet rewards such as recognition in a storyboard, trainee of the week, accessible parking facility, physical prices, or any other rewards for their encouragement.
What Call Center Training Softwares, You Will Need
Benefits of Call Center Gamification
Boost the morale of employees

Bring coordination and collaboration within a team

Make healthier workspace

Build sportsmanship among trainees
4. E-Learning
E-learning must be a great way to train your call center employees remotely. All you need to do is create your training course, convert them into an e-copy and provide it to your new trainee to read and understand it fully. After the reading process is complete, you can organize a quiz to analyze the performance and work accordingly, and figure out the ways to increase your employee's productivity working remotely.
What Call Center Training Softwares, You Will Need
Learning Management Softwares such as Adobe Captivate

Video creation software like Screen Flow
Benefits of E-learning
A better understanding of call center processes

Easy to evaluate trainee's efficiency

Description of job expectations
5. Scenario-Based Training
One of the best to train your call center employees is to give them practical knowledge. For this, you must write a different scenario-based guide for your employees and ask them to write their answers about the particular situation. You can also conduct some demo interactive conversation flows that give a live experience of working in call centers.
What Call Center Training Softwares, You Will Need
Microsoft Word files

Visio

Excel

ScreenSteps
Benefits of Scenario-Based Training
Extraordinarily effective and scalable results

Trainee gets a practical knowledge

Provide quickness and make them ready to handle the situation
Features of Call Center Softwares That Contributes to Employees Training
To pick the best call center software to train your employees, you need to tick some call center software features that will uplift your organization's overall efficiency and encourage ease of employee training.
1. Provide Geographical Flexibility
A virtual call center software provides the flexibility of a customer service call center where agents are not bounded on the grounds of geographical location. It ensures flexibility of work from remote areas, working from home and any places preferred by trainees.
2. Maintain Voice Quality 
Voice quality becomes a significant issue when we provide training remotely because the call quality goes down as far as you stretch geographically. Therefore, you need to get software that provides a powerful and automated call distribution feature that will facilitate you in improving your call quality monitoring process using call center software. It allows you to connect with a specific person if any queries arise within the training program. 
No matter the distance, your call center training software connects your employee anywhere from any location without compromising the quality of calls.
3. Provide Data Privacy
Call center automation software provides high security and privacy of data according to the organization's policy and the local regulations of virtual working. It hosts customer information according to the region and regulates employee information as per the organization's requirements.
Why Should You Get Call Center Software?
Excellent customer service has become a necessity when it comes to modern business, especially when you are working online. That's why 66% of call center businesses are looking to adopt new technologies that provide better customer journeys.
The most important reasons to implement call center software for training of employees are:
Build confidence among employees

Provide them with proper knowledge of the work process.

Brings excellent customer satisfaction with trained employees

Helps in

workforce planning in the call center

.

Self-growth of employees.

Provide ease of getting trained from anywhere

Reduce the upfront cost

Improve employees overall performance and productivity
So Call Center Software for Training: Yay or Nay? 
Most people believe that call center training is just a one-time thing. But the reality is always different. Along with essential management, agents must focus on "soft skills" every day to enhance customer experience.
Get the call center software of CallHippo and provide top-class and interactive training to your employees. Take the help of its basic call recording and voice quality feature and get exclusive feedback and suggestions from the employees to develop a knowledge-filled training program that ultimately enhances your organization's efficiency.
Irrespective of the size of your organization, you can enjoy benefits of CallHippo, as it caters to the needs of small businesses and large medium organizations. So, avail of the services and put your business on autopilot mode.