Date: November 30, 2023
In today's highly competitive business landscape, companies constantly seek ways to improve customer satisfaction while reducing costs. One area of focus is the call center, which is pivotal in providing support and building loyalty but can also be expensive to operate. This is where call center automation comes in – this call center automation technology automates simple and repetitive tasks, enabling agents to focus on more complex customer issues.
According to one survey, 56% of customers say they would pay more for a product if it meant receiving outstanding customer support. With call center automation, companies can provide quick, efficient service that delights customers without breaking the bank. Chatbots, interactive voice response systems, and AI-enabled routing of calls are just some ways call centers are embracing automation.
In recent years, contact center automation has emerged as a significant area of progress, helping companies automate various call center functions like customer service, support, and sales.
Today we will be taking a closer look at the numerous advantages of call center automation and the key steps of implementing the same.

Key Takeaways:
Call center automation offers a dual advantage of improving customer satisfaction while minimizing operational costs.

From chatbots to AI-enabled call routing, automation encompasses various tools that revolutionize call center processes, ensuring quicker and more efficient customer support.

Call center managers should track call volume, resolution time, and customer satisfaction metrics as this data provides deep insights into the effectiveness of the automation and enables necessary adjustments to be made.
What Is Call Center Automation & Why Is It Important?
Call center automation utilizes software and technology to automate repetitive operations-related tasks like sales, support, and customer service. The plethora of automation tools includes chatbots, virtual assistants, and various other forms of artificial intelligence.
All these technologies enable customers to quickly access information and complete necessary transactions on time. By automating routine tasks, businesses can extensively reduce the workload on employees, freeing up their time to focus on more complex or high-value tasks.
The adoption of contact center automation allows businesses to swiftly adjust to their customer's evolving demands and expectations. In today's fast-paced world, customers anticipate prompt and precise support, and automation provides a way to deliver it efficiently.

Call center automation solutions are crucial because they simplify mundane tasks, freeing up call center agents and supervisors for more complex duties requiring more personalization.
Most of a call center agent's efforts are directed toward routine tasks without call center automation software. These activities may include updating customer profiles after a call, resolving and closing tickets manually, typing follow-up messages, sending surveys or appointment confirmations, and more. These responsibilities can be tedious and time-consuming, leaving call center agents with little time to address the actual needs of their customers.
With automation, call center agents can offer customers a more personalized and efficient service. By reducing wait times and providing timely and accurate information to customers, businesses can enhance the overall customer experience. This helps build long-term customer relationships, leading to repeat business and increased revenue.
Different Types of Contact Center Automation for Enhanced Efficiency
contact center automation involves using technology and software to automate various aspects of operations. The various types of call center automation are written below. Let's dig deep!

1. Automated interactions
The rise of chatbots, virtual assistants, and other types of artificial intelligence has extensively transformed how businesses manage customer inquiries. Automated interactions allow for the programming of these tools to not only respond to common queries and provide relevant information but also complete transactions on behalf of customers.
Over time, these tools can extensively learn from customer interactions and continuously improve their responses, making them increasingly efficient and effective. They can also be especially valuable for handling routine inquiries and providing around-the-clock support, even outside regular business hours.
2. Workflow Automation
This type of contact center automation involves using software to automate the process of routing calls, creating tickets, and handling other administrative tasks. Workflow automation software can route calls to the most appropriate agent based on their skills and availability. Moreover, it can also be used to create multiple tickets for follow-up tasks, such as resolving customer complaints or scheduling appointments.
3. Forecasting Automation
Forecasting automation involves using software to predict call volumes and staffing requirements. This can help call centers better manage their resources and ensure they have the right number of agents available to handle incoming calls.
This particular type of call center automation can use historical data, real-time data, and other inputs to predict call volumes and staffing needs. This can help call centers adjust their staffing levels in real-time to ensure they provide the best possible customer experience.
4. Automated Agent Guidance
Automated agent guidance includes prompts for the next steps, suggested responses to customer inquiries, and access to relevant information and resources. It can help call center agents to provide more consistent and effective customer support. It can also help reduce the time agents spend searching for information, allowing them to focus on providing personalized assistance to customers.
5. Sales Automation
By leveraging technology and software, sales automation optimizes the entire sales cycle from lead generation to closing. The arsenal of sales automation tools comprises automated email campaigns, lead-qualifying chatbots, and automated follow-up tasks.
Sales automation is a unique technique that can amplify sales efficiency, resulting in faster deal closure. It frees sales teams from mundane tasks, enabling them to focus on building meaningful connections with customers and boosting the likelihood of successful deal closures.
6. Scheduling Automation
Automating scheduling tasks involves deploying software to schedule call center agents and balance workloads. The primary goal of scheduling automation is to enable call centers to have the appropriate number of agents to handle incoming calls efficiently.
The software extensively helps call centers create optimized schedules considering various factors such as agent availability, call volume, and skill sets. Additionally, scheduling automation software simplifies the management of agent breaks and time off requests to ensure a fully-staffed call center.
You May Also Read : IVR System for Call Center – Everything You Need To Know

How Can Businesses Benefit From Implementing Contact Center Automation?
Call centers are crucial in many businesses as they are the primary point of contact between a company and its customers. Despite the benefits of having a call center, running one can pose intricate and demanding challenges that require huge expertise. Some of the most common benefits businesses gain by implementing contact center automation include the following:

1. Enhancing Data Collection and Analysis
Automated call center systems offer enhanced data collection and analysis capabilities. These systems mainly collect data on various metrics, such as call volumes, wait times, call duration, and customer satisfaction ratings.
This data can be used to identify client behavior trends and patterns. This enables businesses to easily enhance their offerings and modify their services to better meet the needs of their clients.
2. Reducing Operational Costs
Implementing call center automation can significantly reduce operational costs. Automated systems can handle multiple calls without adding extra staff, which reduces labor costs. Moreover, automating specific tasks enables call center agents to concentrate on meeting customers' needs, resulting in substantial cost savings.
3. Increasing Employee Satisfaction
Businesses can benefit significantly from contact center automation in terms of employee satisfaction and performance. Automated systems can undertake mundane and repetitive activities, allowing employees to focus on other high-priority tasks. Businesses can reduce staff fatigue and turnover, resulting in higher morale and retention rates. Furthermore, automated systems can provide real-time data and insights to employees.
4. Achieving a Higher First-Call Resolution Rate
First-call resolution refers to the percentage of customer inquiries resolved during the first call without needing follow-up calls or escalation. Automated call center systems can help businesses achieve a higher first-call resolution rate, a key metric for measuring call center performance. This is done by providing customers with self-service options and directing them to the appropriate department or agent for their inquiry.
5. Eliminating Errors for Seamless Operations
Errors in call centers can lead to significant expenses and delays. Performing repetitive and monotonous tasks for extended periods can increase the chances of mistakes. These systems ensure customer information is entered correctly, reducing the risk of errors that can lead to customer frustration. Additionally, automated systems can provide real-time feedback to employees, alerting them to potential errors or issues as they arise.
6. Boosting Efficiency and Productivity
Automated call center systems can boost efficiency by streamlining various call center operations. These systems can handle routine tasks like call routing and data entry, freeing human staff to focus on more complex and value-added tasks. Additionally, automated systems can provide real-time data and insights, allowing management to identify areas for improvement and make data-driven decisions.
What Are the Key Steps to Successfully Implementing Call Center Automation?
Successful implementation of call center automation can greatly enhance efficiency, reduce errors, and provide a superior customer experience. Here's how you can successfully implement contact center automation:

Step 1: Identifying Workflows that Need Streamlining
It is crucial to identify workflows that require streamlining. Call center managers should easily scrutinize their existing processes to identify tasks that are repetitive, time-consuming, and prone to errors. For example, data entry, call routing, and follow-up communications are tasks that greatly benefit from automation.
Once this step is clear, it is essential to determine which tasks can be automated without sacrificing the quality of service. In this regard, it is important to note that not all tasks can or should be automated, and some may require human intervention.
Step 2: Setting Automation Conditions for Effective Performance
Automation conditions are rules that trigger an automated action. For instance, if a customer has been on hold for a certain amount of time, the automation condition can be triggered to send them a message offering a callback. Automation conditions can also be set for a range of tasks. This mainly includes call routing, ticket management, and follow-up communications.
When setting automation conditions, it is critical to consider the customer experience. The automation should be designed to enhance the customer experience, not detract. As such, the automation conditions should be relevant and helpful to the customer.
Step 3: Sequencing Triggers for Optimal Results
This step involves determining the order in which automated actions will occur. For instance, if a customer leaves a voicemail message, the sequencing trigger may be to send an automated email confirmation and create a ticket in the system.
When sequencing triggers, it is essential to consider the impact on the customer experience. Automation should be used to make the customer experience more seamless and efficient, not to overload the customer with unnecessary communications.
Step 4: Implementing and Tracking Progress
The final step in implementing call center automation is to implement and track the automation. This means implementing the automation rules and processes and monitoring their impact on performance. This step plays a crucial role in ensuring that the automation functions as intended and provides the anticipated benefits.
During the implementation phase, it is important to provide training to call center agents and supervisors. This will help them familiarize themselves with the automation rules and processes and be able to offer assistance to customers whenever required.
Tracking the impact of automation is also crucial in ensuring its success. Call center managers should track call volume, resolution time, and customer satisfaction metrics. This data provides deep insights into the effectiveness of the automation and enables necessary adjustments to be made.
You May Also Read : Call Center Quality Assurance Best Practices To Follow In 2023

Top 5 Call Center Automation Software Providers for Seamless Operations
Here are five of the many top-notch contact center automation software providers that offer distinctive features and advantages to businesses aiming to elevate their customer service operations. Let's dig deep!

CallHippo is an advanced call-monitoring software that empowers businesses with robust tools to improve agent productivity, automate workflows, and monitor team performance. This call center automation software makes optimizing customer support operations easy, as it provides real-time data on team performance and customer interactions. With this platform, managers can effortlessly track essential metrics such as call volume, duration, and quality to improve team performance and customer satisfaction.
Features
Call tracking
Power dialer
Call recording
Reliable dashboard
Interactive voice response
Positive
Rapid setup and intuitive navigation make for an efficient customer journey.
Benefit from a complimentary 10-day trial period to explore its features.
Seamlessly integrate with various other functionalities, enhancing versatility.
Enjoy extensive customization options to tailor the software to your needs.
Negative
Limited to metered calling, restricting usage flexibility.
Unfortunately, call recordings are not logged into the CRM.
There are some challenges with the smoothness of integration.
Pricing
Bronze: $16 per user/month
Silver: $24 per user/month
Platinum: $40 per user/month
Try CallHippo for free for 10 days

RingCentral Contact Center is a renowned call center automation software designed to improve customer service and expedite issue resolution. Equipped with advanced features, this software empowers service teams to provide exceptional customer support.
Features
Audio conferencing
Advanced APIs
Call park
Call monitoring
Positive
Developers can use its advanced application programming interfaces (APIs) and integrations.
Users benefit from a seamless experience through the software's integration with third-party applications.
With support for over 30 digital channels, this software offers extensive communication options.
Reviewing and listening to calls is a straightforward process with convenient tools.
Negative
Unfortunately, a free trial is not provided by the software.
Integrations with popular CRMs are only available as supplementary add-ons.
The initial configuration and setup presented challenges and difficulties from purchase to go live.
Pricing
Essentials: $19.99 per month
Standard: $27.99 per month
Premium: $34.99 per month
Ultimate: $49.99 per month

Nice inContact is a cloud-based contact center software that revolutionizes one-on-one customer experiences. Utilizing workforce optimization and an omnichannel routing system, the software provides excellent contact center solutions with the flexibility and scalability of the cloud.
Features
Proactive outbound communication
Omnichannel analytics
Interactive voice response
Multi-channel interaction
Positive
This software is both dependable and user-friendly.
Users can effectively monitor holding time and detect instances of dead air.
Utilizing Nice inContact enables swift responses across chats, emails, and calls.
The automated routing and queue management system expedites customer support accessibility.
Negative
Sentiment analysis is lacking in the SMS component of the Omnichannel.
Hard-of-hearing customers may occasionally face difficulties in communicating with agents.
Some minor deficiencies are observed in dashboard reporting, integrations, etc.
Pricing
Ranges between $90-$100 per user/month.

Nextiva's cloud-based suite of call center software tools delivers a complete solution for optimizing internal and client communications. This powerful software enables businesses to track calls from multiple sources, route them to designated agents, and receive real-time reports on agent dispositions.
Features
Call forwarding
Unlimited call queues
Advanced reporting capabilities
Interactive voice response
Positive
Enjoy round-the-clock customer support for all your needs.
The call recording feature is included in every pricing plan.
Experience the convenience of a user-friendly interface.
Accurately measure availability and overall weekly performance with user tracking.
Negative
Access to screen recordings and scorecards is limited to the Premium plan.
Enhance your experience with CRM integrations, available as separate add-ons.
Occasionally, the system fails to provide notifications for incoming calls, being on hold, or new email arrivals.
Pricing
Essential: $18.95 per user/month
Professional: $22.95 per user/month
Enterprise: $32.95 per user/month

Talkdesk's advanced agent intelligence and routing features enable organizations to establish personalized connections with clients, streamline call center processes, and meet customer demands more efficiently. With Talkdesk, businesses can engage with customers across multiple channels, such as voice, email, chat, and social media, ensuring that customers receive consistent and personalized experiences across all touchpoints.
Features
Call transfer
Predictive dialer
AI-powered trainers
Click-to-call (CTC)
Positive
The installation process for this software is straightforward and hassle-free.
The call center efficiency receives a significant boost through its intelligent routing system.
Live agents benefit from AI assistance, enhancing their performance.
The Live dashboards provide valuable insights into agents' activities, call queue status and timing.
Negative
A free trial option is not available for this software.
The base plan does not include mobile apps.
The dashboard could benefit from improved user-friendliness.
Pricing
CX Cloud Essentials: $75 USD per user/month
CX Cloud Elevate: $95 USD per user/month
CX Cloud Elite: $125 USD per user/month
Experience Clouds: On request
The Latest Call Center Automation Trends Transforming Customer Service

Contact centers have been increasingly adopting automation in recent years to improve their efficiency, streamline workflows, and enhance customer experiences. Here are the most common call center automation trends:
1. Chatbots and Active Listening for Real-time Support
The integration of natural language processing (NLP) and natural language understanding (NLU) has fueled the rise of natural language generation (NLG) and conversational UI tools via chatbots or voice assistants during customer interactions. Chatbots and active listening systems are becoming increasingly popular in contact centers as they provide efficient, real-time customer support and reduce human agents' workload.
2. Embracing Robotic Process Automation for Streamlined Tasks
Robotic process automation (RPA) replaces tier 0 and simple, task-oriented, and programmable interactions. A digital worker factory model trains a single intelligent virtual agent (IVA) to handle multiple use cases, integrating it into multiple channels for a consistent omnichannel experience. This specific model offers a more streamlined and efficient approach to contact center automation, as a single IVA can handle multiple tasks and use cases.
3. Harnessing the Power of Statistical Machine Learning
This technology continuously improves systems by using algorithms to mine interaction data and identify patterns in associate activity, resolutions, and customer feedback from each interaction.
4. Deep Learning Neural Networks for Personalized Interactions
Deep learning neural networks take machine learning to the next level by continually learning and drawing conclusions in ways that mimic the human brain. This technology has the potential to dramatically improve the efficiency and effectiveness of contact center interactions, creating more personalized and meaningful experiences for customers.
Conclusion
Call center automation solutions have become vital for businesses looking to improve their customer service operations. Automation technologies, such as IVR systems, chatbots, and workforce engagement tools, can enhance call center efficiency, boost customer satisfaction and drive better business outcomes.
Connect with our expert teams to learn more about contact center automation and the nuances one faces while implementing it.
FAQs
What's an Example of an Automated Call Center?
An automated call center utilizes software to perform call center tasks without human intervention. One example of an automated call center is the Interactive Voice Response (IVR) system.
IVR systems use pre-recorded voice prompts to guide callers through a menu of options, allowing them to choose the appropriate service they require. They can also provide basic information such as account balances or payment due dates without a human agent.
Which Call Center Tasks Can Be Automated?
Various call center tasks can be automated. Some of the most common ones include:
Customer data collection: IVR systems, chatbots, or web forms can gather customer information like their name, account details, and reason for calling, which can save agents time and ensure that accurate data is collected.
Call queuing: Automated queuing systems can hold calls in a queue until an agent becomes available, inform customers of their estimated wait time, provide them with a callback option, or offer to redirect them to a more appropriate channel.
Call routing: Automated call routing software uses customer data, such as the reason for the call, the customer's location, and previous interactions with the company, to direct incoming calls to the most suitable agent or department.
Basic customer support: Automated systems like chatbots or voice assistants can handle simple customer inquiries or requests such as password resets, order status updates, or product information.
What Factors Should Businesses Consider When Choosing a Contact Center Automation Provider?
Businesses should consider several factors when selecting a call center automation solutions provider.
These include the provider's relevant features, such as advanced call routing and queuing capabilities, integration with existing CRM systems and other software, the ability to accommodate growth and provide scalable solutions, reliable support including training, technical assistance, ongoing maintenance, and cost considerations.
By carefully evaluating these factors, businesses can select a contact center automation provider that can help them optimize their customer service operations and enhance customer satisfaction.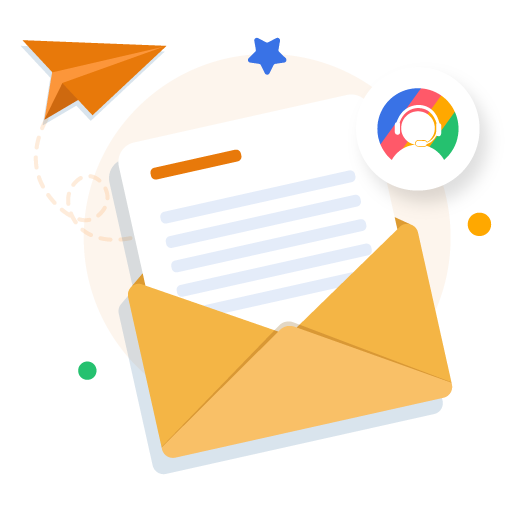 Let's Stay in Touch
Subscribe to our newsletter & never miss our latest news and promotions.

+21K people have already subscribed