Date: September 15, 2023
Customer expectations have risen in an era defined by digital advancements, frequently leading to dissatisfaction with call center interactions. In order to keep their valuable customers, call centers must provide a positive experience.
Adapt to the changing landscape, meet customer demands, and provide exceptional service to stay ahead of the curve and prevent customer attrition. Embrace the changing dynamics of the digital age to protect your customer base for the long term.
You probably deal with a lot of unhappy customers through call center on a regular basis. These problems frequently result from process-related difficulties rather than singular incidents. In fact, The global contact center market size is worth $339.40 billion.
You have the potential to boost customer satisfaction by improving the efficiency of your call center operations through innovative solutions. Give your agents the tools they need to excel in customer interactions and efficiently strengthen your service delivery.
A successful call center necessitates more than just skilled agents and efficient processes. You must have a strong client base to generate revenue and long-term partnerships. With so many other call centers competing for clients' attention, you must stand out and employ novel strategies.
This guide will examine novel methods that go beyond conventional ones. We'll explore practical ways to draw in the right customers, such as by utilizing social media and running targeted marketing campaigns.  By putting the needs of your customers first and going above and beyond, you can keep your current customers and attract new ones by spreading good word of mouth.
[9 Strategies] How To Get Clients for Virtual Call Centers?
Virtual call centers have grown in popularity in recent years, allowing businesses to outsource their customer service and support operations.

However, with increased industry competition, it is critical for virtual call centers to employ effective client-attraction strategies. In this article, we will look at a variety of strategies that can assist virtual call centers in successfully acquiring clients.
1. Define Your Call Center's Purpose
It is crucial to specify the goal of your call center before beginning call center clients acquisition efforts. Choose the specific industries or market niches and the services you want to offer.
For instance, you might be an expert in customer service for e-commerce companies or technical support for software developers. You can tailor your marketing efforts to the right audience by having a clear purpose.
Potential customers will understand how you can meet their needs if you can explain the function of your call center. You cannot explain your purpose to potential clients if it is unclear to you.
2. Establish a Strong Digital Presence
In the modern era of digital technology, having a strong online presence is essential for attracting customers. To begin this process, create professional profiles on a wide range of social media platforms and track the presence with a social media analytics tool.
Optimize these profiles with relevant keywords and highlight your call center's expertise and experience. Share informative content and actively participate in industry discussions to engage your target audience.
3. Create a User-Friendly Website
This is your ultimate answer when it comes down to the question "how to get clients for virtual call center." Make sure your website is easy to use, appealing to the eye, and offers clear information about your services and how they can help potential customers. To effectively engage with your audience, you must harness the power of social media in a way that adds value to the experience of your followers.
Building credibility and trust can be facilitated by incorporating case studies or client testimonials. For example, if you run a makeup company, using platforms like Instagram can help you build an impressive profile that captivates your target audience.
Platforms such as Twitter and Facebook, on the other hand, become critical for reaching a larger audience and establishing a strong online presence if you run an organic food company.
4. Partner with a BPO Agency
Working with a Business Process Outsourcing (BPO) firm to acquire clients for your virtual call center can be an effective strategy. BPO firms frequently work with businesses in need of call center services and can connect you with potential clients. Collaboration with a reputable BPO agency not only helps establish credibility but also provides access to a larger client base.
When you're thinking about partnering with an agency, there are certain factors to consider. First, find a BPO agency that fits your specific needs and focuses on your industry or target market.
Next, check the agency's reputation and how well they work with their clients. It's better to choose an agency with a good track record and positive relationships with their clients. Also, think about what you can offer the agency in return for their help in getting clients.
5. Utilize Content Marketing
Content marketing is a powerful strategy for attracting clients to your virtual call center. You can use the same tactics for content marketing as you would for SEO and direct mail.

Finding your target audience and tailoring your content to their preferences is essential. Start by conducting research to find out where your target market spends their online time.
6. Implement Lead Generation Software
Even though lead generation software is not brand-new, it is one of the best ways to attract new customers. You can focus on more crucial tasks by freeing up a lot of time by automating the client generation process.
Investing in lead generation software can streamline your client acquisition process. When used properly, it can automate a large portion of the lead-generation procedure, freeing you up to concentrate on other areas of your company. These tools provide valuable contact information, enabling you to reach out to prospects directly.
7. Follow-Up and Retarget Prospective Customers
Once you have successfully identified potential clients, it is crucial to follow up and nurture those leads. Implement a robust customer relationship management (CRM) system to track interactions with prospects.
Send personalized follow-up emails or make phone calls to build relationships and address any questions or concerns they may have. Retargeting ads on social media is another way to stay in their minds and remind them about your services.
8. Develop an Effective Email Marketing Plan
Email marketing remains a valuable tool for client acquisition. Create targeted email campaigns that provide relevant information, industry insights, and exclusive offers.

Personalize your emails based on the recipient's industry or pain points. You can add a personalized electronic business card with your contact details and email signature. To extensively boost engagement and conversion rates, you should frequently evaluate the effectiveness of your email campaigns.
9. Offer High-quality Customer Service
It is critical to establish a reputation for dependability and professionalism by providing exceptional service to your clients. Delivering consistently excellent service creates a positive and memorable experience for your clients, fostering trust in your abilities.
You set yourself apart from your competitors by going above and beyond for your clients. Customers who are happy with your services are more likely to not only tell others about them but also stay with you time and time again.
Long-term partnerships and customer loyalty are encouraged by this positive relationship. Additionally, pleased customers frequently voluntarily offer encouraging reviews and testimonials, further enhancing your reputation in the sector.
Acquiring clients for your virtual call center requires a strategic and multifaceted approach. By defining your call center's purpose, establishing a strong digital presence, creating an informative website, partnering with a BPO agency,
How To Get Clients for Call Center Business? [For Small Business]
Some effective strategies to attract clients for your new small call center business are written below. Let's take a look at them!
1. Craft a compelling value proposition
Clearly communicate the distinct value and benefits that your call center provides. Emphasize how your services can improve customer service, enhance efficiency, or reduce costs.
2. Leverage word-of-mouth marketing

Encourage your existing clients to refer your call center software or services to other businesses. Offer incentives or discounts for successful referrals. Satisfied clients can be powerful advocates and help attract new clients to your call center.
3. Take part in various local networking events
To get your call center clients to connect with business owners, entrepreneurs, and professionals who may require call center services. Share your expertise, exchange business cards, and build relationships that can lead to client referrals.
4. Offer a free trial or introductory package
Offer a dedicated free trial or a discounted introductory package so that potential customers can easily try out your services. You can share a link to your free offer on social media channels like Instagram to boost its reach. Get some followers initially to spread the word around.
5. Collaborate with complementary businesses
Partner with businesses offering complimentary services, such as IT support, software providers, or marketing agencies. Explore possibilities for mutual referrals and joint marketing efforts to expand your client base.
6. Stay updated on industry trends
With such a competitive market, it's essential to stay updated with the constantly changing industry trends. This knowledge will not only enable you to provide better services but also position you as a trusted and knowledgeable expert in the field.
7. Efficiently monitor all your marketing efforts
Evaluate the effectiveness of your marketing strategies on a daily basis. Analyze website traffic, track leads, and calculate the ROI of your marketing campaigns. To achieve the best results, adjust your strategies accordingly.

Remember, building a client base takes time and persistence. Stay focused, consistently deliver excellent service, and adapt your sales strategies based on client feedback and market trends.
Get Call Center Clients using CallHippo's Virtual Call Center System
Use CallHippo's advanced call routing system as your backup strategy. The most qualified agents are swiftly assigned to incoming calls, ensuring the highest level of customer satisfaction.
You can design customized call flows catered to the particular requirements of your clients using intelligent call forwarding and interactive voice response (IVR) capabilities.

By offering in-call analytics and reporting in real-time, CallHippo goes one step further. This makes it possible for you to keep tabs on the operation of your call center and to develop and improve your client acquisition strategies through data-driven decision-making. To optimize efficiency and optimize your business operations, learn about call volume, duration, and agent performance.
Additionally, CallHippo seamlessly integrates with well-known CRM systems, streamlining the management of your client relationships. You can deliver personalized experiences that encourage long-term relationships by synchronizing customer data.
Conclusion
Utilizing the potential of successful client acquisition strategies is the first step in the journey to acquiring customers. These strategies cover a wide range of topics, such as selecting the ideal target market, utilizing digital marketing channels, fostering current relationships, and providing exceptional customer service.
By putting the tried-and-true tactics described in this guide into practice, call centers can increase their competitive advantage, expand their market, and cultivate long-term client relationships. By implementing these tactics, call centers can prosper in the competitive business environment of today, and experience sustained growth.
FAQs
1. How can I promote my call center business?
It is critical to prioritize effective promotion strategies in order to foster the growth of your call center business and attract clients. Consider the following strategies:
Content marketing has emerged as a potent strategy. Create valuable content that addresses common customer service issues. Share this content on your website and social media platforms to establish yourself as an industry expert and to attract clients looking for dependable call center services.
Form alliances with other companies. Collaborate with BPO firms, software providers, or technology platforms to broaden your reach and gain access to their client bases. Such collaborations can result in new clients and referrals and increase your industry visibility.
Make use of targeted advertising campaigns. Determine relevant keywords, demographics, and locations that correspond to your ideal clients. Create compelling ad copy for websites and landing pages to drive traffic and generate leads.
2. How to get international clients for a call center?
Expanding your client base to international markets requires focused efforts and strategic planning. Here are some tips to attract international clients for your call center.
Start by researching target markets where outsourcing and call center services are in high demand. Tailor all your marketing efforts to cater to the preferences of your target international call center clients.
Customize your marketing materials, website, and communication channels accordingly. Leverage local contacts and networks in the target markets. Establish partnerships with local businesses, professional organizations, or industry associations. Engaging with relevant online communities and forums can also expand your reach.
Offer competitive pricing and flexible services. Research the pricing models and competitive landscape in the target markets. Consider developing flexible service packages tailored to the specific needs of international clients, such as 24/7 support or multilingual options.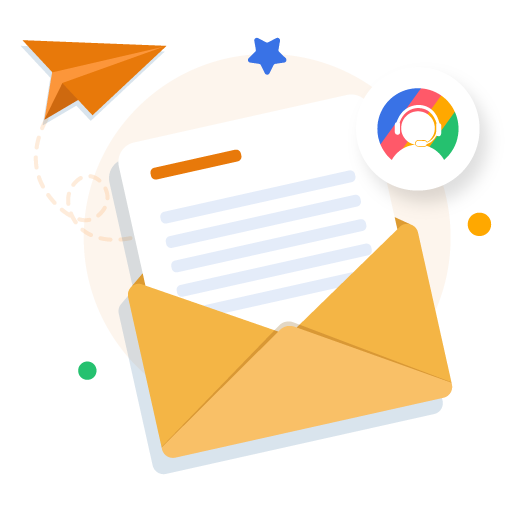 Let's Stay in Touch
Subscribe to our newsletter & never miss our latest news and promotions.

+21K people have already subscribed